F1: Verstappen 'tricked' Perez to keep title lead
(GMM) Max Verstappen 'tricked' his teammate Sergio Perez in order to maintain his lead in the 2023 drivers' world championship.
It has become quite clear that, although only two races have been run this year so far, Red Bull's two drivers look set for an in-house battle for the title.
"I'm here to fight," Mexican Perez, who took advantage of Verstappen's driveshaft problem in qualifying to win the Saudi Arabian GP from pole, said.
Despite Verstappen's de-facto 'number 1' status and the Dutchman's back-to-back titles in 2021 and 2022, he had been asked by Sky Deutschland whether he can realistically target the world championship this season.
"That's the only reason why I'm here," Perez insisted.
"It was close in Bahrain and it was the same here. There are small margins between us."
It is clear that Aston Martin, Mercedes and Ferrari are not yet in a position to challenge Red Bull for wins, resulting in an awkward situation of dominance for the energy drink-owned team.
"We both pushed more than was necessary," a sweat-soaked Perez, 33, admitted on Sunday under the Jeddah street circuit lights.
"The car would have been put under less stress."
Indeed, if Red Bull has a concern, it is reliability – as was demonstrated with Verstappen's driveshaft failure in qualifying.
"I mean, I don't mind doing a recovery race," Verstappen said after Sunday's race, "but when you're fighting for a championship and especially when it looks like it's just between two cars, we have to make sure that the two cars are reliable."
The 25-year-old claims that as he was chasing Perez for victory, he started to feel driveshaft vibrations yet again.
"So at some point it's more important to just settle for second and not have an issue with the car," said Verstappen.
But if he had simply cruised to the checkered flag, he and Perez would have been dead-even on points heading into Melbourne.
It is obvious, therefore, that the teammates were both keen to secure the extra point for the fastest lap.
Perez claims he was told not to go for it.
"They told me I had the fastest lap and to keep a certain pace. So I thought the communication was the same to Max," he said.
In reality, however, Verstappen took the extra point from Perez by posting the fastest lap of the race on the final lap – and keeping his championship lead by that single point.
"The internal communication was that both asked who had the fastest lap," said Red Bull's Dr Helmut Marko. "We passed it on and gave no order not to do it.
"Max waited until the end, so while he didn't trick Checo, it was tactically very well done. Perez just couldn't react.
"We couldn't control that," Marko told ORF. "That's just Max. For him, it was for the lead in the world championship.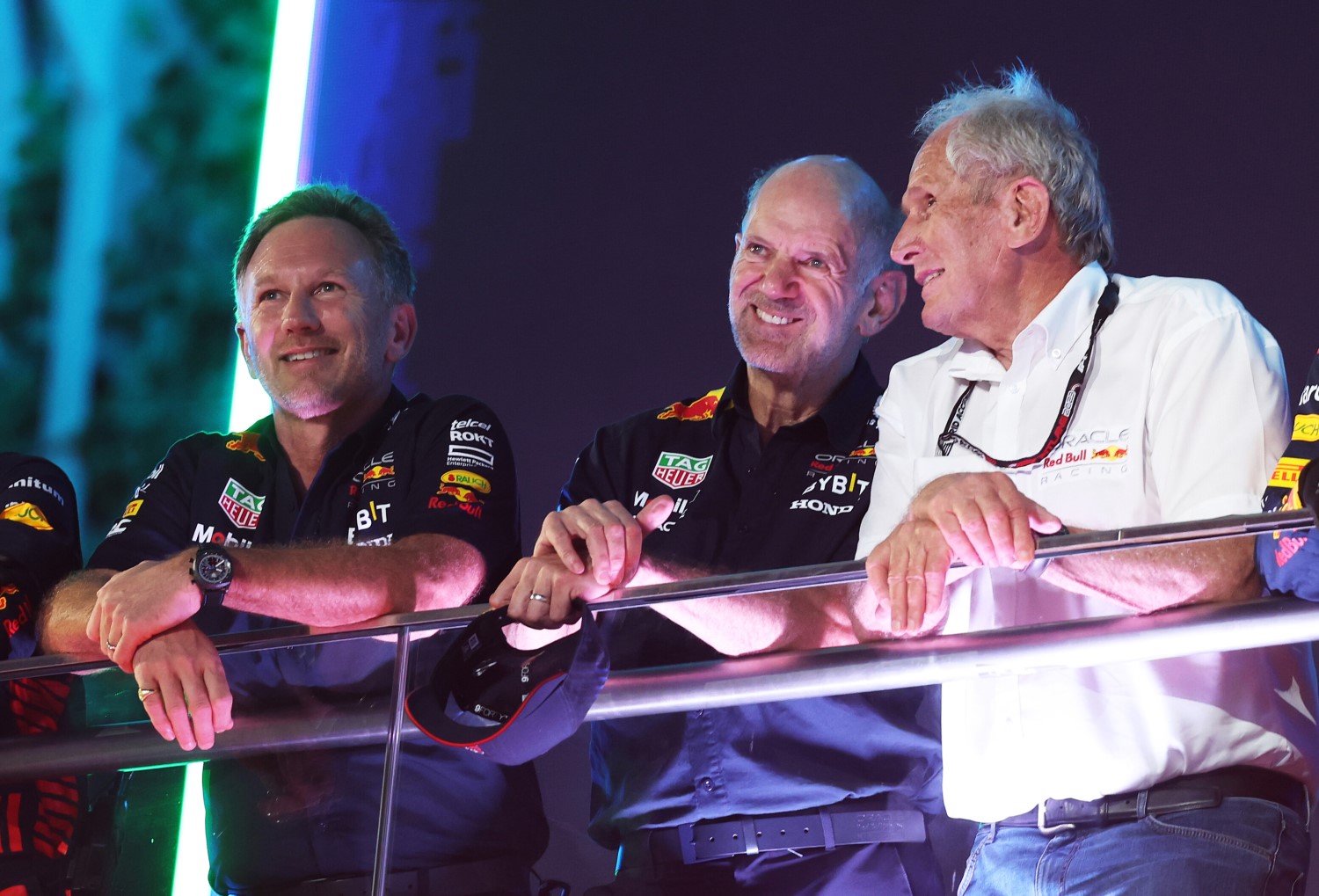 2016 world champion Nico Rosberg commented: "That's typical Max, always trying to get the maximum out of it.
"But Christian Horner said Sergio had the same opportunity."
Marko also revealed that amid reliability concerns, both Verstappen and Perez were asked to drive in such a way that would protect their cars.
"In the end, the drivers adhered to our instructions reasonably well," Marko smiled.
—
Horner said the team was happy to let Verstappen push for the fastest lap at the end of the race.
"I think we came to the conclusion that you know what, it's the last lap. If he's going to go, he's going to go. I think he'd already come to that conclusion himself. Both drivers had the info. Checo had the fastest lap at that point, he asked what it was.
"It was obvious why he was asking. He knew that Max was going to have a crack at it. Checo gave it up after the first couple of turns, he was already a tenth and a half down, and then you saw him back out of it.
"I think that you pass the message on to the driver, of course the team's interest is to maximize the points and at whatever point you feel that you may have a reliability issue then you obviously manage that.
"I think inevitably Max said on the radio the point for the fastest lap meant a great deal to him and there was no reason for us not to let either he or Checo have a have a crack at it."