F1: Red Bull title fight 'will not be boring'
(GMM) Aston Martin has joined Mercedes and Ferrari near the very top in Formula 1 – but the 2023 world championship looks set to be a one-team affair.
"The Red Bull spaceship is from another planet," said La Gazzetta dello Sport, after the energy drink owned team secured a second consecutive easy one-two on Sunday.
"The 2023 world championship will be an internal affair between Verstappen and Perez. At least this duel is a guarantee that, after just two races, this world championship will not be boring."
From the media's perspective, the fact that an existing narrative of tension between teammates Max Verstappen – the double world champion – and Sergio Perez is a God-send.
And that tension only became clearer in Saudi Arabia as Mexican Perez openly questioned whether Dutchman Verstappen had either ignored team orders or been given the green-light to charge for the fastest race lap.
"It's not the team's fault," former F1 driver Vitaly Petrov said. "Max just acted the way he wanted to.
"Many people think it was an action by the team specifically against Sergio, and Sergio seems to believe that too. But I think Verstappen just decided to do it for the extra point."
That explanation lines up with the official story as told by team boss Christian Horner and Dr Helmut Marko.
"They both had the same info," Horner confirmed.
"Max asked what the fastest lap was, so it was clear he was going to try. And Checo knew that too because he also made an attempt on the last lap but gave up after a few corners because he was already well above his fastest time."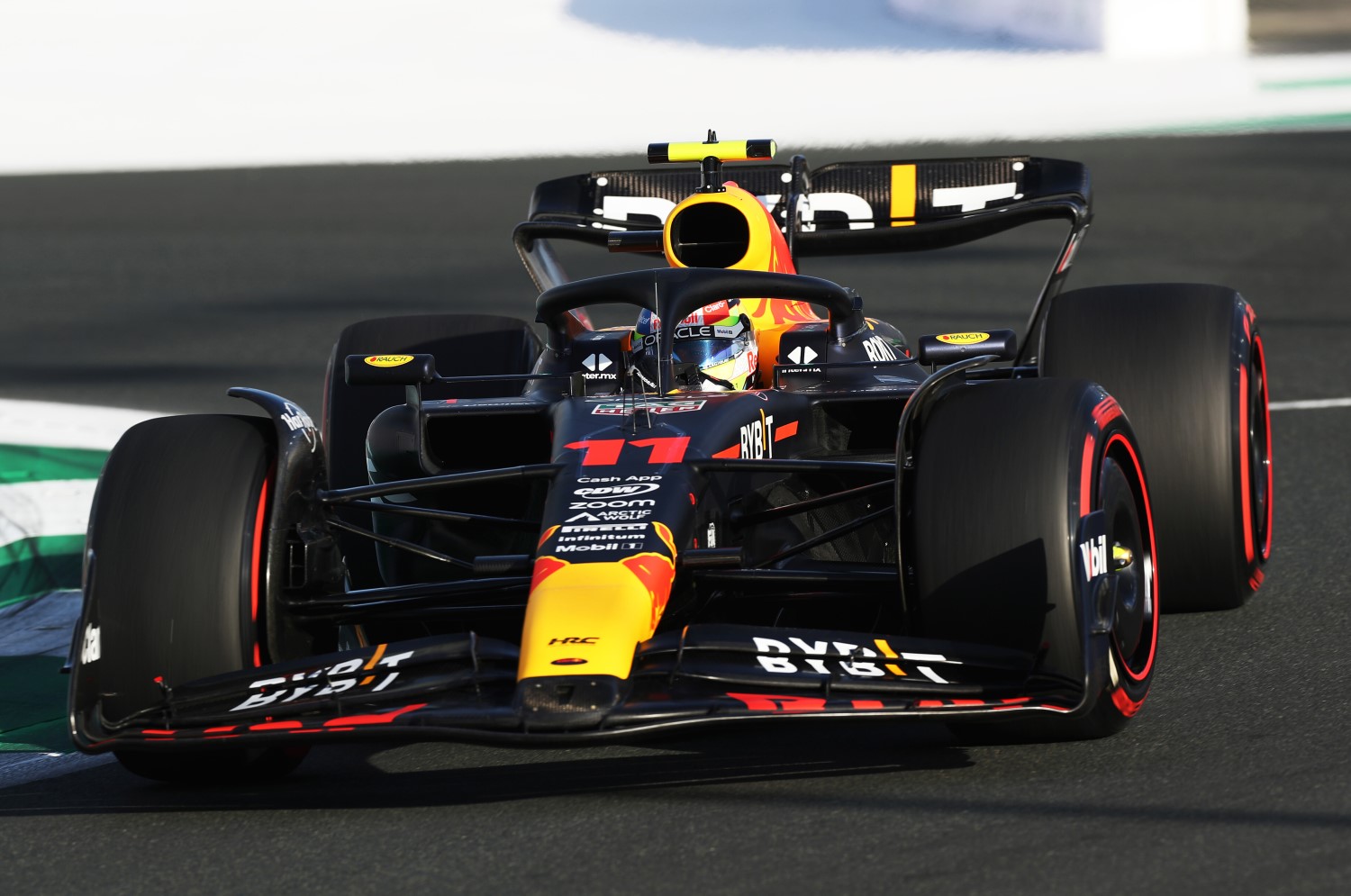 The media, however, has its new Verstappen vs Perez narrative – and so much is being made about Max's father Jos and manager Raymond Vermeulen appearing to ignore Perez's victory celebrations immediately after the Jeddah race.
"They suddenly show the man in full view on TV," Dutch GP boss Jan Lammers told NOS. "How was he supposed to look when his son came second instead of first. Should he look happy?
"Way too much is being made of this. Jos and Raymond were never very emotionally involved in the race because it was very clear why the result occurred."
Lammers is referring to the fact that Verstappen, 25, started 15th compared to Perez's pole position after a driveshaft failure in qualifying.
Jos Verstappen is quoted as saying by Dutch publication Formule 1: "I don't think he (Perez) gets the chance very often, so he saw that and went for it.
"But we all saw what happened in qualifying; otherwise Max would easily have had that pole position. And then the race would have been a lot easier."
According to another former Dutch F1 driver, Christijan Albers, Perez will have to hope for more Verstappen problems in 2023.
When asked by De Telegraaf if the Mexican can realistically charge for the 2023 title, Albers answered: "Yes, if Max has problems five, six, seven or maybe eight times.
"If Perez then has no problems, it could be a story like Rosberg and Hamilton in 2016. Then it might be possible."
However, Timo Glock, another ex-F1 driver, thinks Perez will be charged up after Saudi Arabia.
"He sees his chance to compete with Verstappen," he told Sky Deutschland. "The battle could be heated.
"Perez showed that he has very good race pace, but at the same time we saw that Verstappen is someone who will not be told what to do.
"They can both say what they like, but these drivers will both go for the win."