F1: Ferrari understands car problem 'exactly' – Sainz Jr.
(GMM) According to both Ferrari and Mercedes, big progress on the competitiveness of their respective 2023 cars is just around the corner.
In Jeddah for the second round of the world championship, it became clear that on two very different types of circuit, Aston Martin is the closest challenger to dominant Red Bull.
Mercedes boss Toto Wolff says the decision to scrap the 'no sidepods' concept has already been taken.
"I think we are on an equal footing with Ferrari and Aston Martin when it comes to the long run pace," he said. "So that's ok.
"And we now understand much better where we are lacking. What we have already found in the tunnel will probably already make us a few tenths faster."
At Ferrari, meanwhile, both Carlos Sainz Jr. and Charles Leclerc ended the weekend in Saudi alarmed that the 2023 single-seater is clearly "the fourth-fastest car" on the grid.
"It came as a bit of a surprise," Spaniard Sainz told Diario AS newspaper.
"Because of the type of track Jeddah is, we expected to be faster than Mercedes and Aston Martin. But now we have two different types of asphalts, two different circuits and the race pace is not very good," he added.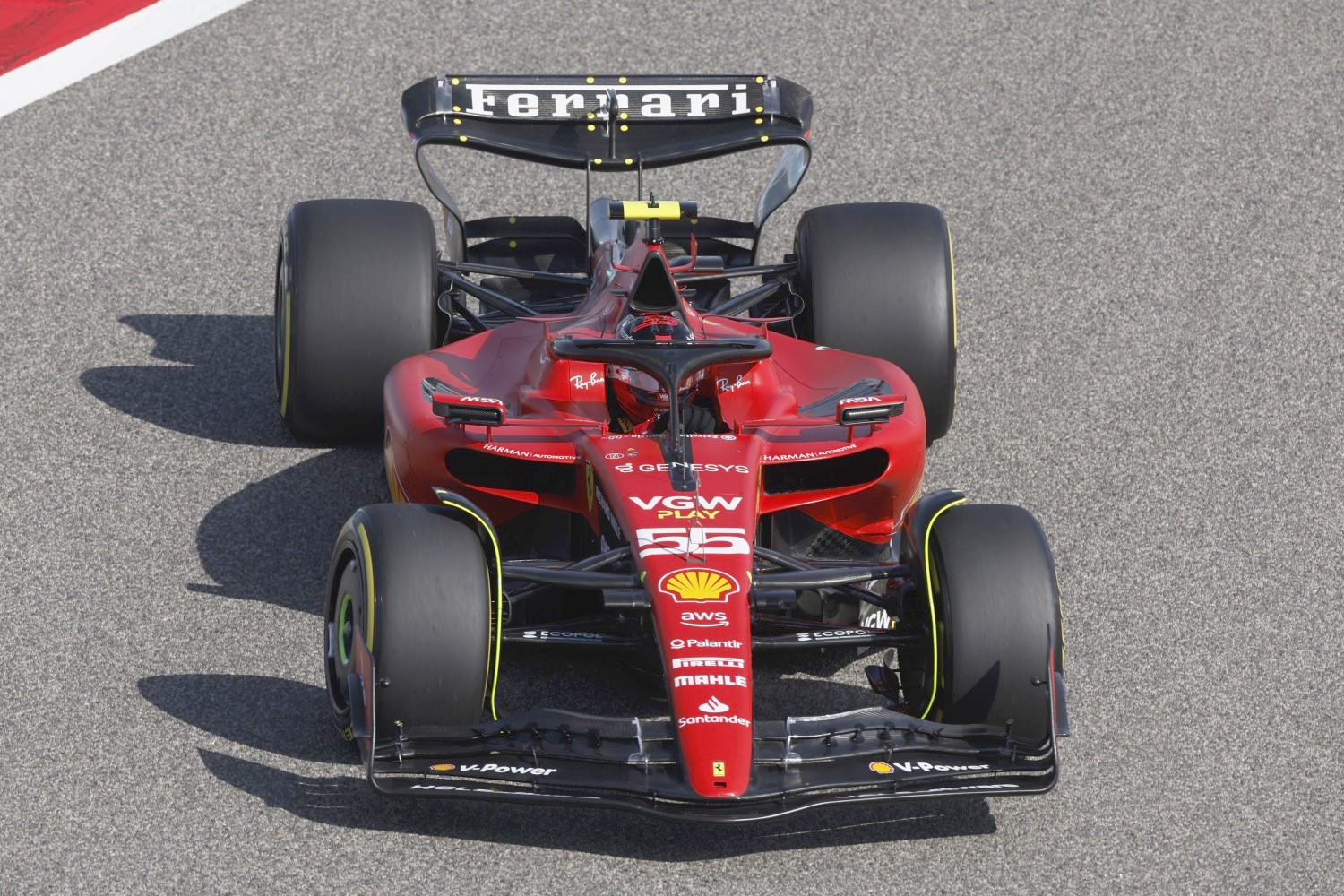 Sainz said he will now wait patiently for car updates.
"I had a couple of scares following (Lance) Stroll," he revealed. "We know what the car's weakness is – we overheat the tires. But we do that on our own, so you can imagine that when we are behind another car it's even worse.
"We have to bring development now but we already know the plan that we have and where we have to improve it. But it's impossible to create pieces from one day to the next.
"But I trust Ferrari, I trust that we are going to improve the car and we have the ability to do it. We know exactly what problem the car has."
When asked to outline specifically what's wrong with the car, Sainz smiled: "We know what it is."
Leclerc gives damning verdict
"There was not much more in the car today, we just need to work on some things," said Charles Leclerc.
When asked what Ferrari need to improve, his answer was direct.
"A lot. Straight-line, they are quicker, corners they are quicker, so we need everything."