F1: A couple of tenths can move the McLaren to the front of the midfield – Stella
–by Mark Cipolloni–
In this Bahrain GP Team Principles Press Conference, new McLaren F1 team boss Andreas Stella addressed how he was coping with moving from being an Engineer to a manager.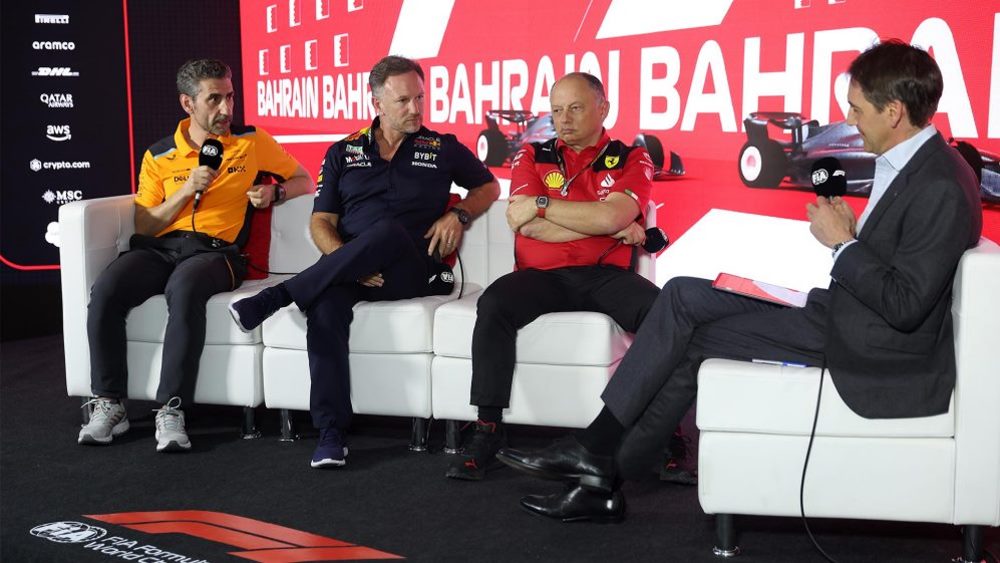 "Well, it's been an interesting couple of months. I would say, intense, long hours at work –, but also enjoyable in a way. Certainly, my focus at the moment has been on understanding, and knowing the place in great details, such that my action can be as effective, and as accurate as possible.
" I think I will have to somehow strike a balance – because if I think about the main opportunity at McLaren at the moment, that's performance. My expertise as a performance engineer, race engineer, performance director, and then racing director, I think can be very useful in the interpretation of a team principal role, in the current context of McLaren."
He was then asked to address the issue of McLaren missing their design targets for 2023.
"I think testing confirmed that, at the moment, we are a midfield car. The midfield is proving to be quite compact, a couple of tenths can move you to the top; a couple of tenths, and you can be at the bottom of the midfield. I think, for us, the focus is maximise the package in the short term, but at the same time, focus on delivering our upgrade program. It is ambitious, it should unleash quite a lot of lap time over the course of the season. So, focus on short term, but also focus on development over the season.
"Certainly aerodynamic, performance, like I keep saying is the name of the game in this business. So that's our main focus in terms of development."
"With the current level of competitiveness of our car, if we do a good job, we have the opportunity to be in the points. If we don't, then we're outside."