F1: Putting Red Bull sidepods on our car won't change a thing – Hamilton
–by Mark Cipolloni–
Confirming that the team is lost, Lewis Hamilton says putting Red Bull-style sidepods on Mercedes' 2023 Formula 1 car would not improve the W14 and could actually make it slower.
There has been speculation in the media they will now conform to something similar to Red Bull's more traditional sidepod design, but not so fast.
Much to the dismay of his hoards of fans, Hamilton told Sky Sports he is not expecting any game-changing updates from Mercedes.
"I think we have what we have, and we're going to continue to try to work on it and extract more from it, and we'll see how quick that can happen, or whether that's possible with the concept we have," Hamilton said.
"And then in the short term we will start to find out whether or not we've got to make loads of big, drastic changes, I mean there are drastic changes which we will do.
"People keep talking about getting the new sidepods on the car but it's not as simple as that.
"You put the Red Bull sidepods on our car, and it won't change a thing, it literally won't change a thing, it might even go slower.
"It's about aero characteristics, it's how the car is balanced through the corners.
"There are so many different elements that people, of course, would not know because they're not aerodynamicists, and you can't see it – there's a lot more to it."
Like all the other teams, it's clear Mercedes are trying to figure out just how the Red Bull car operates – what's the secret they are missing.
Everyone on the grid are going over every square inch of photos of the Red Bull car trying to figure it out.
Ferrari Giving Up on Their Bathtub Sidepods in 2024
According to the latest paddock scuttlebutt, Ferrari will continue with the existing tub-shaped sidepod structure in 2023, while in 2024 it will switch to Red Bull style sidepod design philosophy.
The team has such a plan for next year, but for now, it is focused on understanding the SF-23 better and getting more performance out of it. The team's engineers will try to find out why the SF-23 fails to deliver the performance seen in the wind tunnel on the track.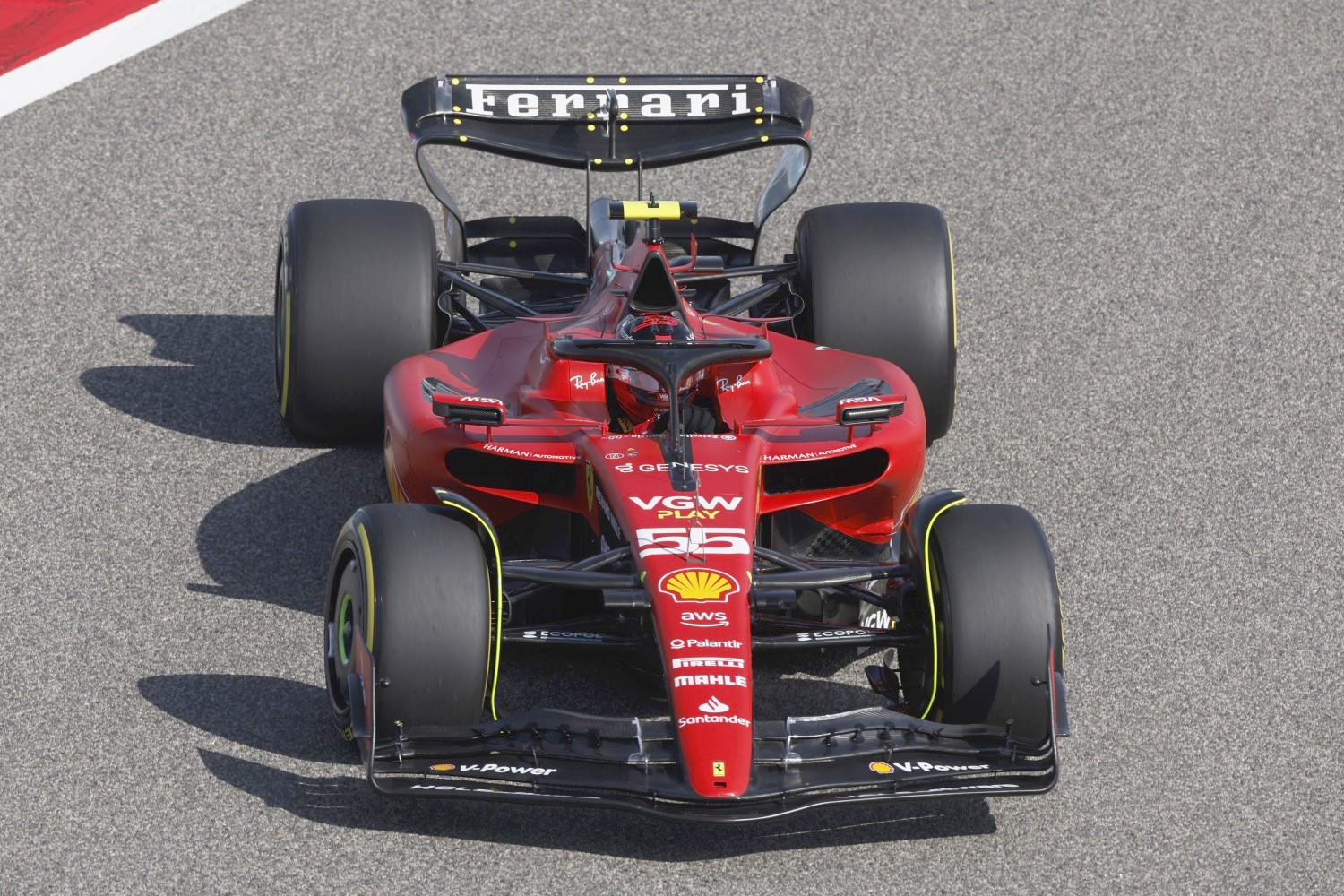 In next year's vehicle, the team will abandon the tub-shaped hollow design on the sidepod and try to take advantage of the Coanda effect to reduce the high-pressure airflow on the chassis with the Red Bull-style sidepod structure. But for this year, it will be found out why the current concept does not perform as expected.
Team principal Fred Vasseur argued that Ferrari's main problem in Bahrain was a lack of speed rather than poor tire management.
But in Jeddah, on a much smoother and less demanding track, the SF-23 struggled again on Pirelli's C2 tire.
Carlos Sainz Jr. explained that Ferrari had already identified where the gap in Bahrain was coming from and that a good correlation in the wind tunnel gave the team a clear focus of development and 'optimism' that it could be competitive.
Sainz said: "I think the last race that was tough proves that we are not where we want to be, we are still experiencing more tire wear than Mercedes and Aston. And we lack a bit of race pace.
"I was a little confused because I thought we had a chance to be second in Jeddah after Friday and before the weekend."
"We'll have to wait for updates to arrive to see if we can fix this weakness."
"The thing is, the car does exactly the same thing as in the wind tunnel, so we know where the weakness is. We've already identified that in Bahrain."
"We know where to develop the car, we just need time because we can't bring updates right away tomorrow, but I'm sure it will come early in the season."
"This can completely change our season. That's why we have to work hard." said.