MotoGP: Portimao adds Air Fence to T10 after scary Pol Espargaro crash
–by Mark Cipolloni–
An Air Fence has now been added in front of the Guide Rail at Turn 10 of the Portimao track after a scary crash involving Pol Espargaro.
The size of the pea gravel in the Gravel Traps is also under investigation as the riders say the stones are too large in diameter and when the riders hit it, they skip off it and accelerate towards the barriers instead of digging and and slowing.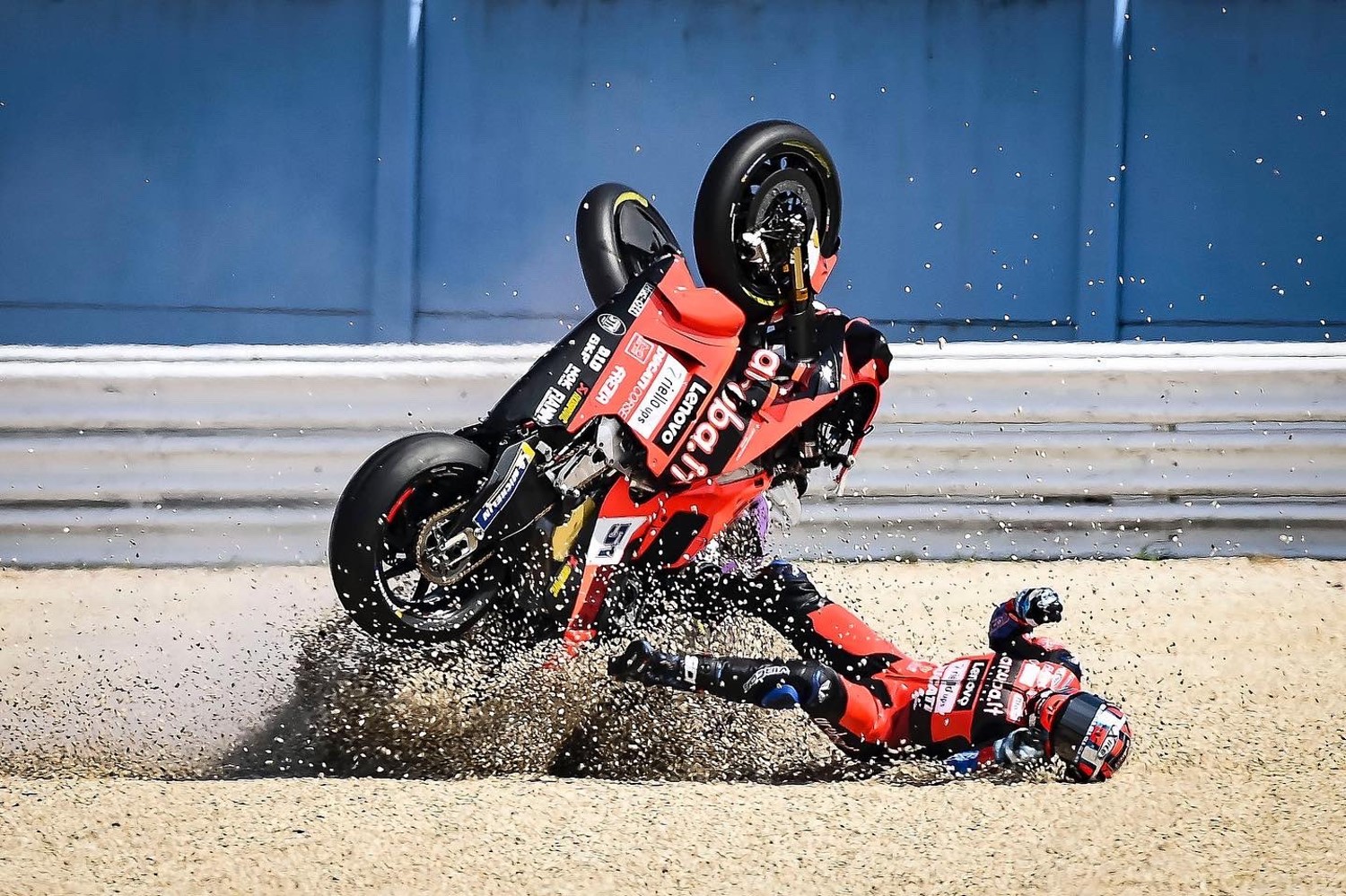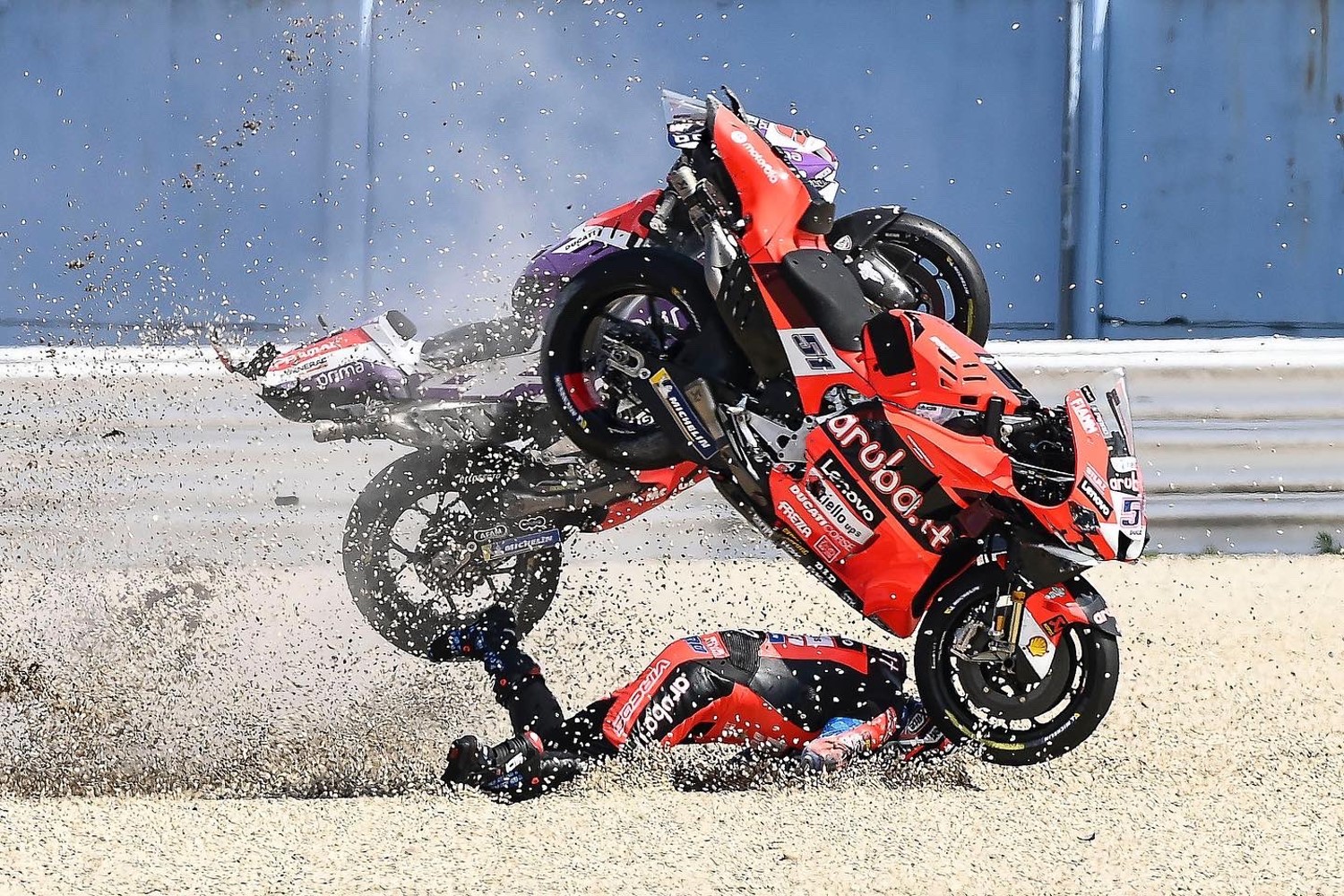 He was later diagnosed with a pulmonary contusion, a jaw fracture and a fractured dorsal vertebra.