F1: 2023 Australian GP Preview
Formula 1 first travelled to Australia in 1985 when Adelaide hosted the season finale but 11 years later the event moved Melbourne, the capital of Victoria, with the leafy roads of Albert Park converted into a temporary racing facility. Track activity at the popular event, located a short tram ride from downtown Melbourne as the 2023 FIA Formula 1 World Championship season continues with Round 3.
The race returned in 2022 following its pandemic-enforced hiatus, with a tweaked and faster layout well-received by drivers, on a weekend in which over 400,000 spectators passed through the gates. Its long-term contract highlights the passion and enthusiasm for Formula 1 in a city rich in sporting heritage.
Going on a plane for nearly a full day (if not more) is totally worth it when one of the greatest, most laid-back, and friendliest cities in the world awaits you at the end of the flight. Melbourne is brilliant. A vibrant art scene, glorious coffee, and chill lifestyle all conspire to make this weekend a popular one.
Formula 1 has a good mixture of old-school and new modern tracks. Street circuits versus hybrid ones so honestly, we think they're in a good place.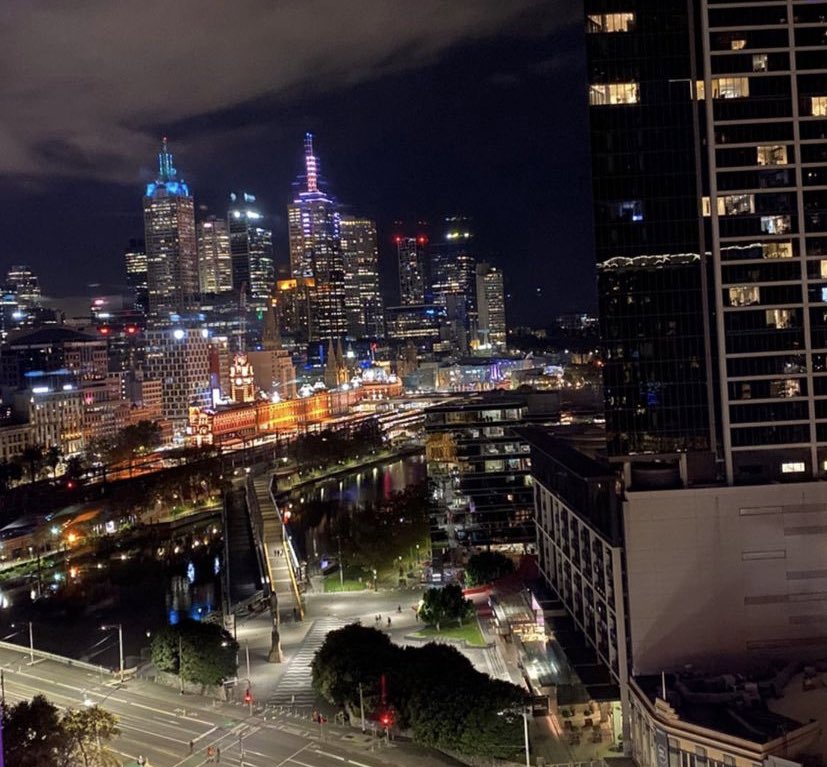 Last year, for the first time in 26 years, significant alterations were made to the parkland circuit in order to promote better racing and facilitate more overtaking. This includes the widening of several turns, reprofiling of certain corners, with the biggest change being the removal of the old turn 9/10 chicane.
And this year the 4th DRS zone will be used after being eliminated in 2022, which will obviously increase speed and therefore lap time and make it the quickest Grand Prix and the highest average speed ever in Melbourne.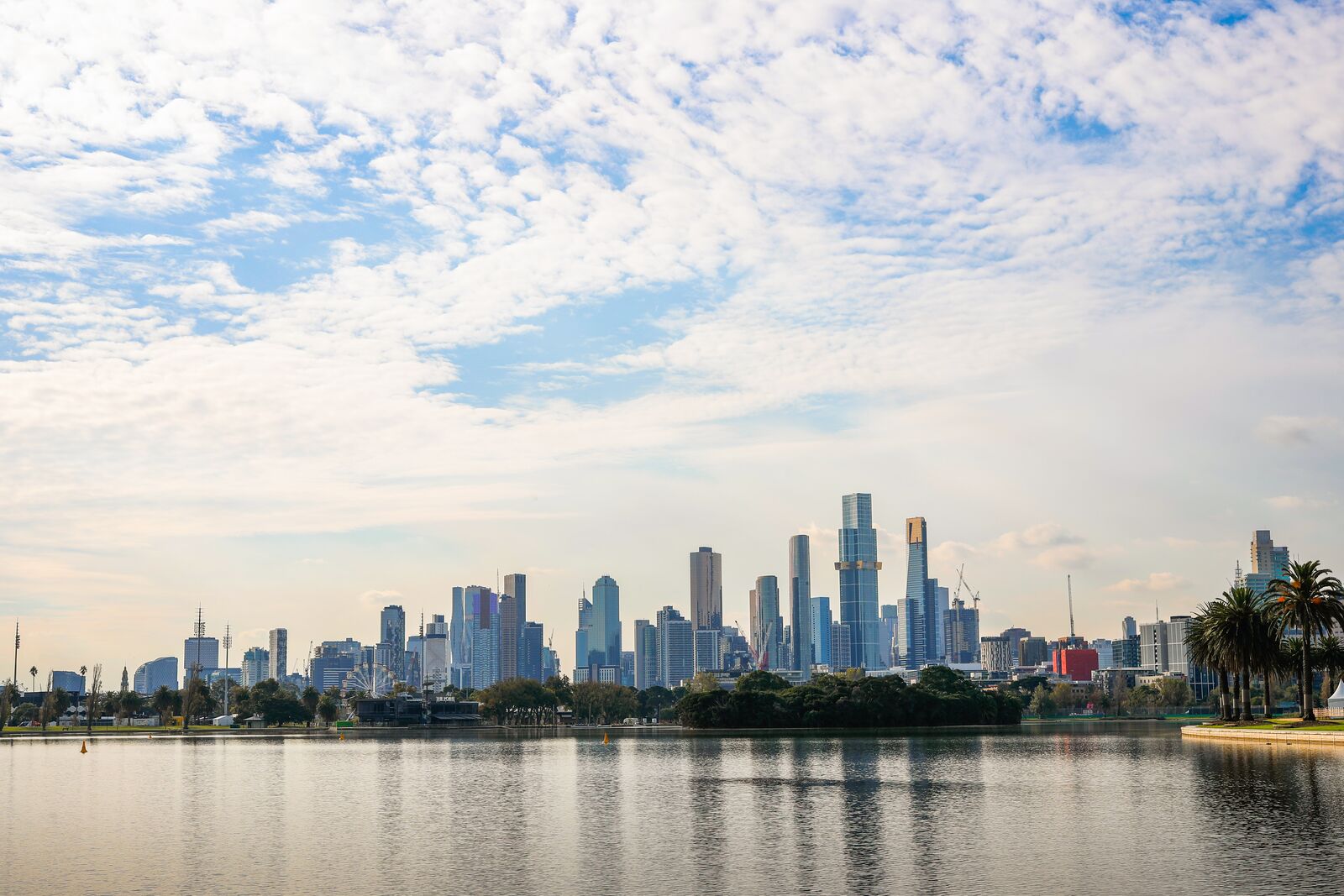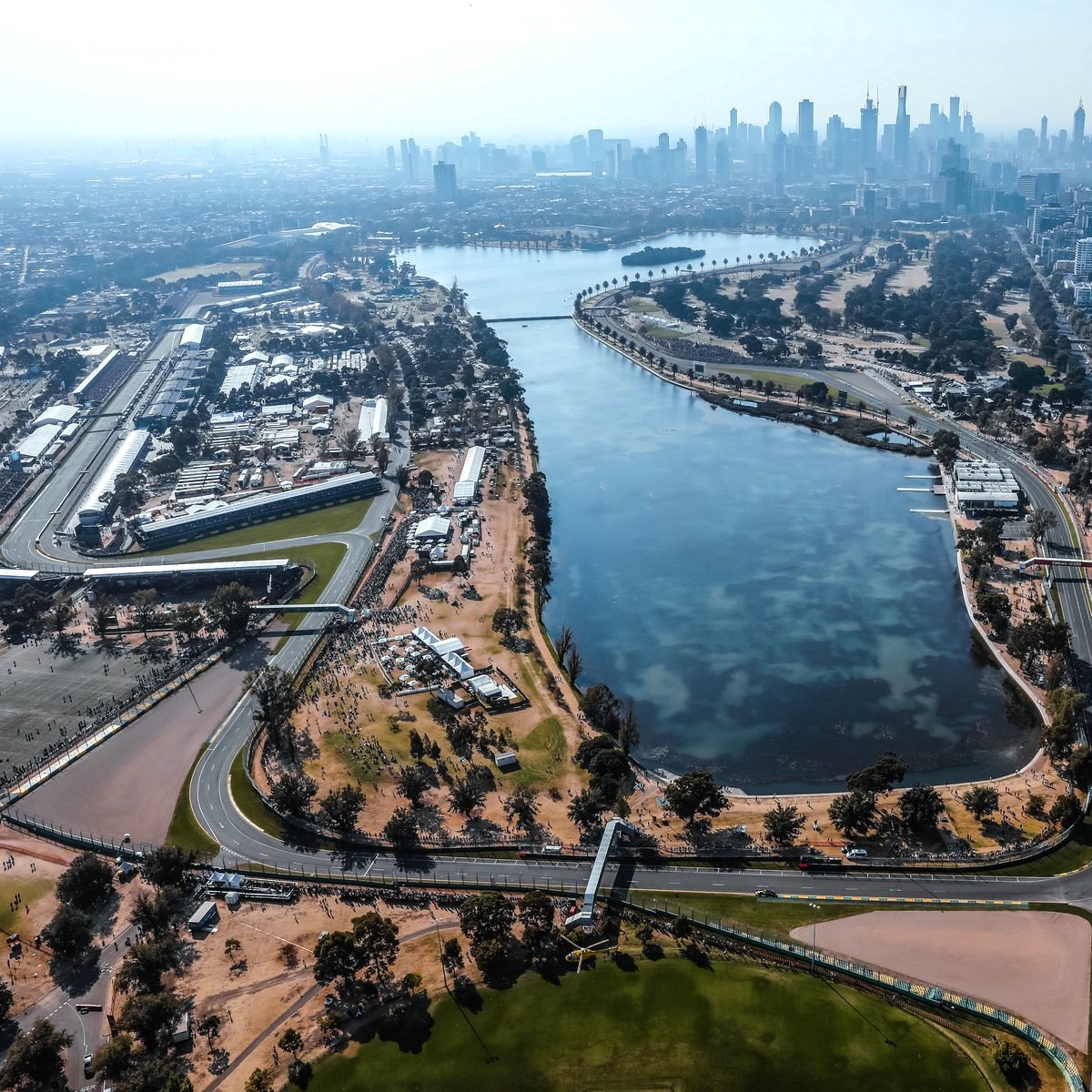 Weather Forecast
Following two evening races in the Middle East, the Melbourne event marks a return to daytime sessions. The weather can be variable as Victoria heads into autumn; rain is possible, and it is very likely to be cooler than at the opening races.
The early Australian autumn provides plenty of warm temperatures and fine conditions. However, ambient temperatures are likely to be lower than those in Bahrain and Saudi Arabia, and forecasts indicate the possibility of rain which could make the white lines painted on the circuit particularly slippery. Lower temperatures and inclement weather are something no team has had to face so far this season and it could see swings in performance, with the conditions suiting some cars more than others.
According to Weather.com there is a 60% chance of showers on Friday in Melbourne, no rain is expected on Saturday and Sunday. However, that can change before the weekend.
Temperature highs will be in the mid-60s Friday and Sunday and the high 50s on Saturday.
USA TV Times (Eastern)
All Times Eastern
| | | | |
| --- | --- | --- | --- |
| Thursday, March 30, 2023 | Location | TV Times | Network |
| Formula 1 Australia GP Practice 1 | Melbourne | 9:25pm – 10:30pm (Live) | ESPNews |
| Friday, March 31, 2023 | Location | TV Times | Network |
| Formula 1 Australia GP Practice 2 | Melbourne | 12:55am – 2:00am (Live) | ESPN2 |
| Formula 3e Australia Sprint Race | Melbourne | 7:45pm (Live Stream) | ESPN3.com |
| Formula 1 Australia GP Practice 3 | Melbourne | 9:25pm – 10:30pm (Live) | ESPN News |
| Formula 2 Australia Sprint Race | Melbourne | 11:20pm (Live Stream) | ESPN3.com |
| Saturday, April 1, 2023 | Location | TV Times | Network |
| Formula 1 Australia GP Qualifying | Melbourne | 12:55am – 2:00am (Live) | ESPN |
| Formula 3 Australia Feature Race | Melbourne | 6:05am (Live Stream) | ESPN3.com |
| Formula 2 Australia Feature Race | Melbourne | 8:35pm (Live Stream) | ESPN3.com |
| Formula 1: Sunday Pre-Race Show | Melbourne | 11:30pm – 12:55am (Live) | ESPN2 |
| Sunday, April 2, 2023 | Location | TV Times | Network |
| Formula 1 Australian Grand Prix | Melbourne | 12:55am – 3:00am (Live) | ESPN |
| Formula 1 Australian Grand Prix | Melbourne | 9:30am – 12:00pm (Replay) | ESPN2 |
| Formula 1 Australian Grand Prix | Melbourne | 9:00pm – 11:30pm (Replay) | ESPN News |
Verstappen winless in Melbourne
Max Verstappen seems to have bad luck in Melbourne every year since he has driven for Red Bull. Max was the youngest driver in Formula One history when he made his debut at the 2015 Australian GP, as a 17-year-old.
"I'm looking forward to going to Australia again, it's always nice to be there and experience Melbourne a little, although from a racing point of view, it is not one that has been too kind to us over the years," said Verstappen.  "The track is great with some high-speed corners, and one I enjoy driving so hopefully we can have a good race this weekend. We just need it to be straightforward and consistent. We haven't won there as a Team since 2011, so let's see what we can do."
Sergio Perez is still riding a high from two weeks ago in Jeddah.
"I was massively proud of the Team and our performance in Jeddah. I had a complete weekend and that was one of my aims this season, to be consistent across all three days.
"But we are only two races into the season and have to keep pushing to make sure we continue this great start to the season. Bahrain and Saudi are very different tracks to each other, and Australia will be another challenge for us and this car.
"We have great pace and are working so hard together to make sure our reliability is there too. It's been a fun start to 2023 but that won't matter if we don't maintain our high level."
Race Insight
Circuit changes: Major layout changes last year, including the widening of five corners and a new flat-out section in place of the former Turns Nine and 10 chicane mean that drivers and teams should already be to grips with a new-look Albert Park. Finding the limit and evaluating car and strategy implications during practice with this year's cars will be a crucial task.
Overtaking: With four DRS zones – more than any other 2022 circuit – and seemingly closer racing because of Formula One's new regulations, and porpoising gone from this year's cars, passing is expected to improve. The changes to the track layout at Albert Park for 2022 – combined with the new technical regulations – saw the number of on-track passes rise nearly three-fold compared to the last race on the old track layout in 2019.
Strategy: Due to low tire degradation, the Australian Grand Prix has historically been a one-stop race but projected higher speeds, improved overtaking, potential increased tire wear and a reduced pit-lane time loss due to higher speed limits could make a two-stop strategy more viable.
Safety Cars: Despite lacking the close walls of most street circuits, grass and gravel are both ready to catch drivers out in an instant.  Last year's race featured two Safety Cars and a Virtual Safety Car, and the Safety Car has made an appearance in three of the past five dry Australian Grands Prix.
Racing again in Melbourne is a fantastic indication of a progressive return to pre-pandemic normality. Traditionally, the street circuit nature of Melbourne has made for a fantastic technical and physical challenge for the drivers, but also led to difficulty in overtaking. The revisions to the layout and DRS zones have improved this, making it one of the very best circuits on the Formula One calendar.
Adding to the complexity of the weekend is a courageous compound choice from Pirelli, with the C2 and C3 compounds being the Prime and Option as they were in Jeddah, but C4 being the Qualifying compound here this year vs. the C5 last year. This may place significantly different demands on the car setup for qualifying and the race, but with no opportunity to change the setup on Saturday night, this compromise could be crucial.
Unlocking the Lap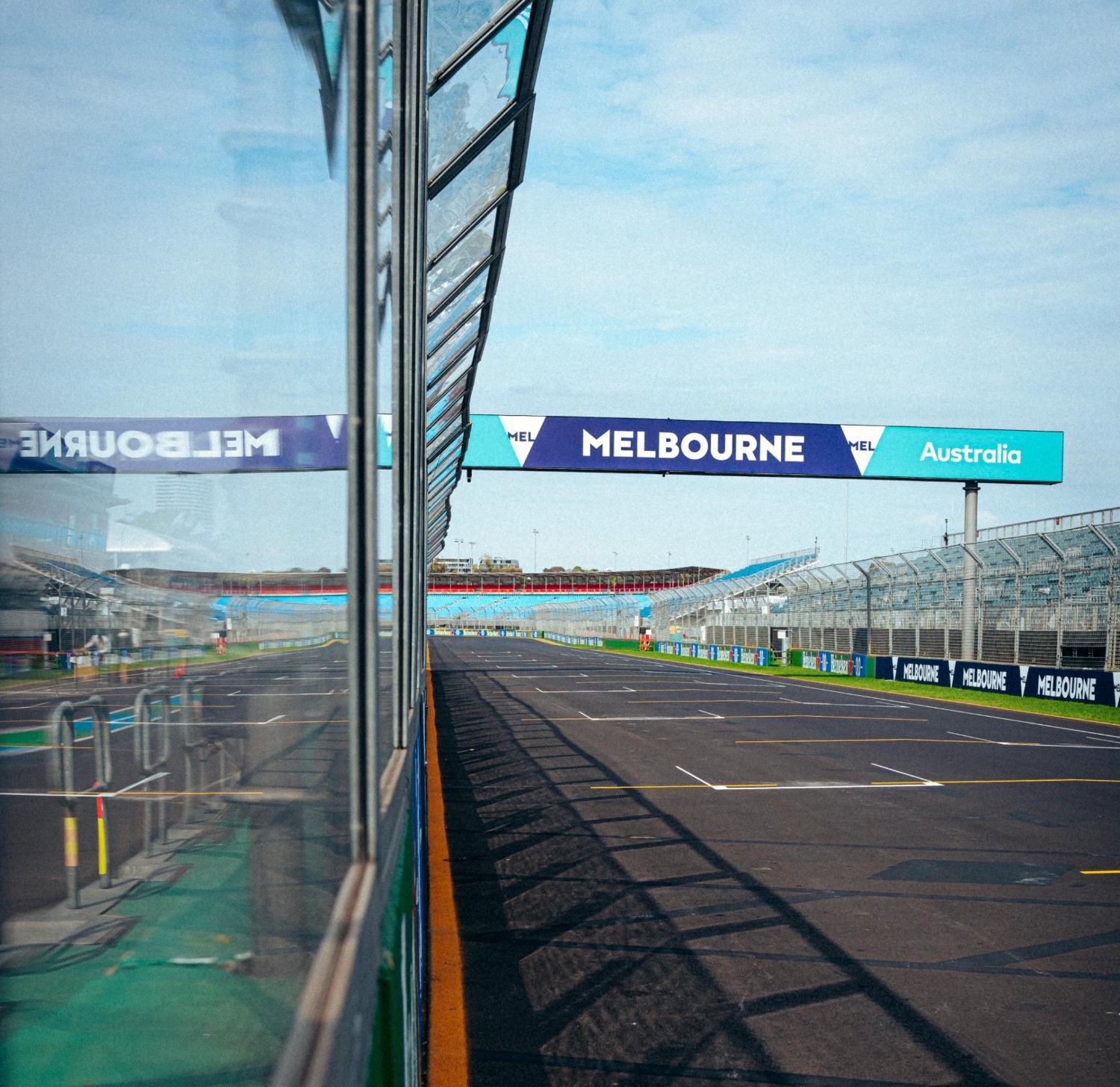 Turn One is a tight right-hander but the apex speed is more than 150km/h. The apex is also blind and Turn Two follows immediately after, setting up the long, flat-out run to Turn Three.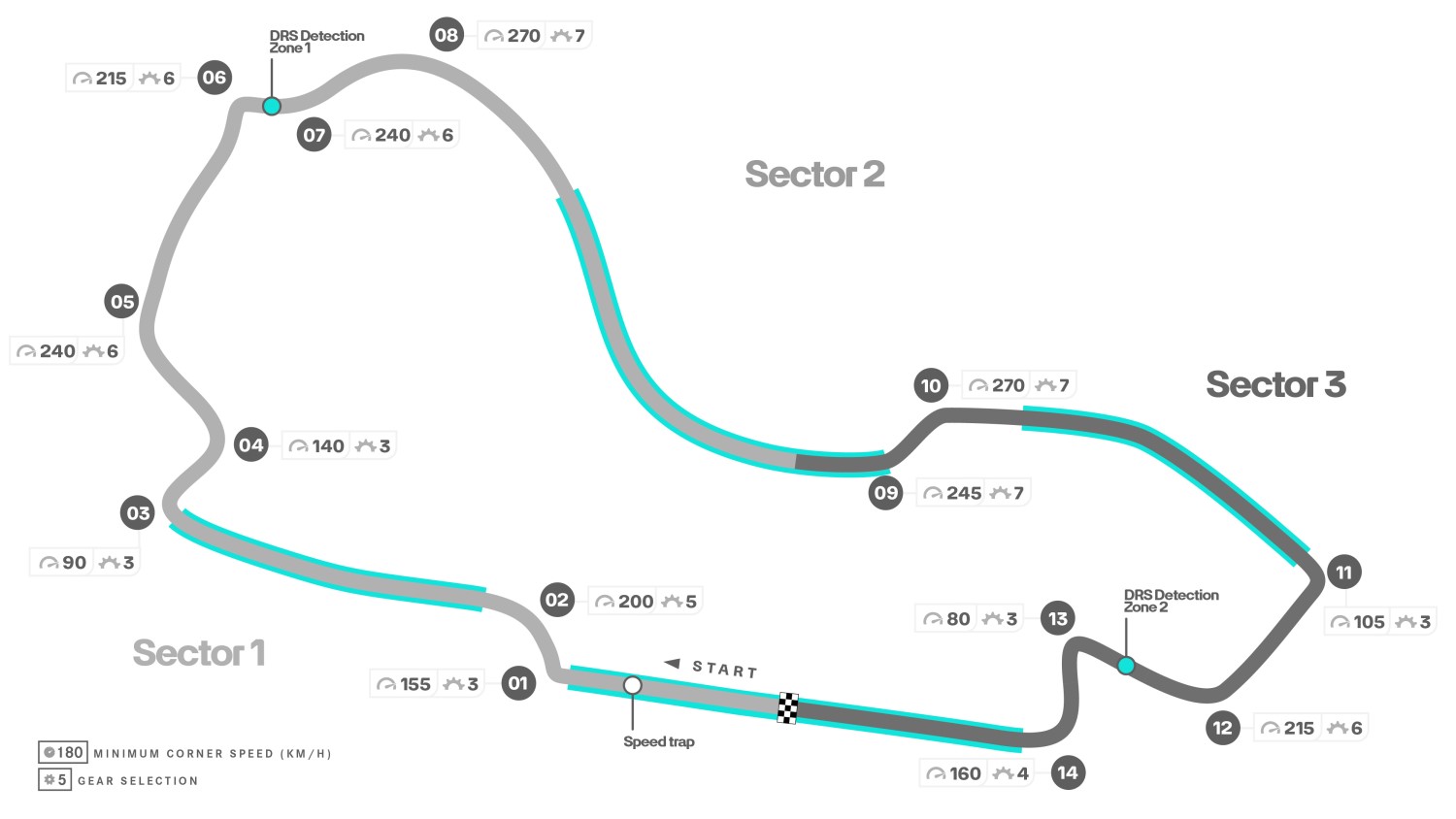 Located at the end of the first DRS zone, Turn Three is another tight right-hander that provides an opportunity for overtaking. However, it's easy to lock the front-right tyre under braking into the corner which can put you at risk of running wide into the gravel trap on the exit.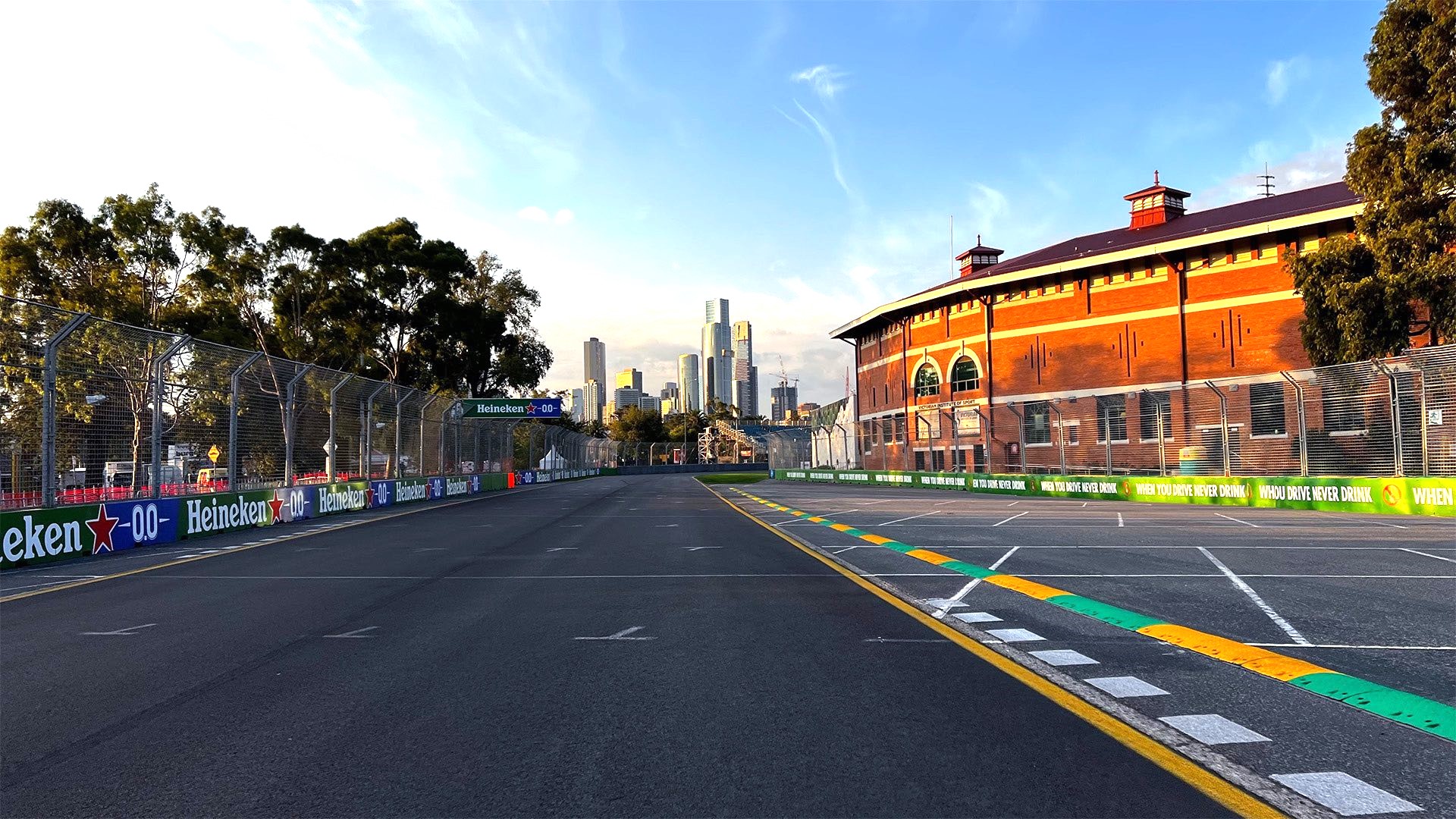 Turns Nine and 10 were spectacular corners before to the circuit alterations, but now they are more fearsome than ever.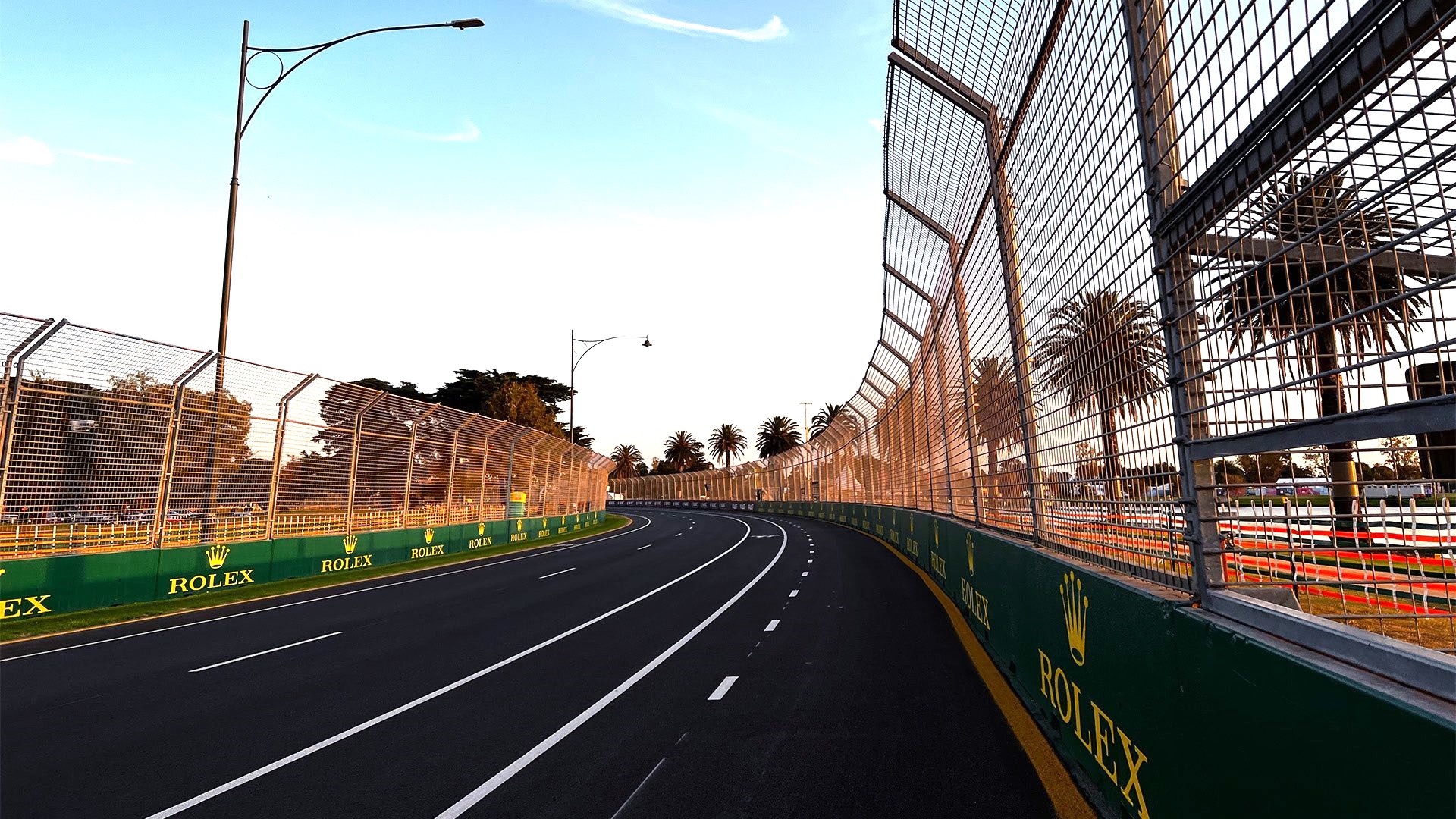 At the fastest point of the circuit, it's a small dab of brake on the entry to Turn Nine, before a second deft touch of the brake before Turn 10 and the high-speed run to Turn 11.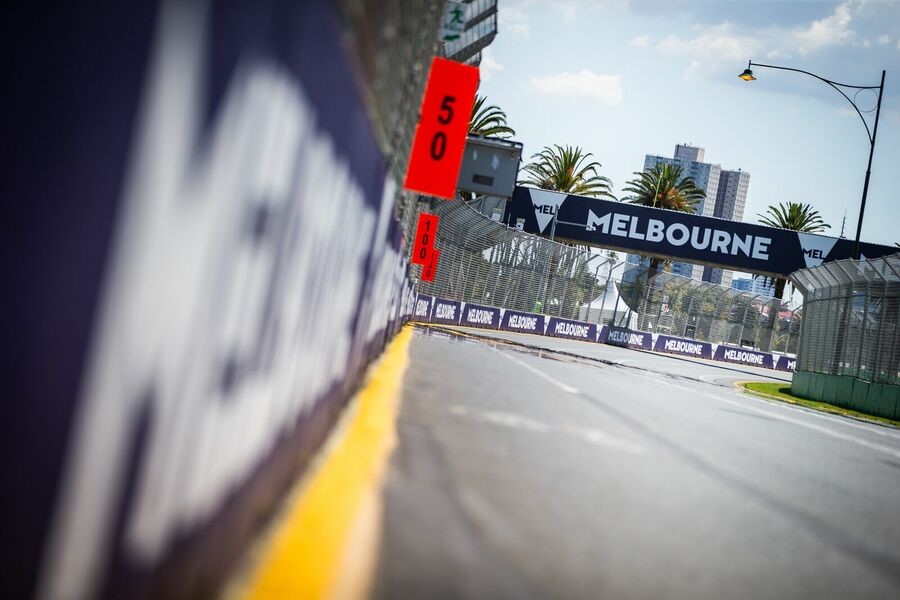 Fact File: Australian Grand Prix
The Albert Park Circuit, modified prior to last year's race and thus shortened to 5.278 km, is a temporary track partially run on public roads.
As part of the modifications, new tarmac was laid. We normally see the biggest shift in grip levels from the first year to the second as the tarmac ages, before it then settles in.
Melbourne has one of the shortest pit lanes on the calendar at just 281 meters. Cars therefore spend only about 13 seconds at pit lane speed.
A fourth DRS zone, between turns 8 and 9, has once again been added for the race in Melbourne; it was implemented last year but removed following Friday Practice.
There is a slight difference in the chosen tires from Pirelli this year with the C2, C3, and C4 compound the choice. Last year the C2, C3, and C5 were used.
Formula 2 and Formula 3 will join Albert Park's support race schedule for the first time this year. We will therefore see Junior Program Fred Vesti, fresh from his maiden F2 Feature Race victory, and Paul Aron in action down under.
There is a considerable time difference between Melbourne and the teams back in England supporting remotely, adding another level of challenge to the weekend.
This is complicated even further with the clocks 'going backwards' in Australia on early Sunday morning of the Grand Prix weekend. The time difference at the start of the weekend is 10 hours and reduced to nine hours for race day once Daylight saving time ends.
Pirelli Tires
The tire compounds are the same as in Jeddah, but the different layout and track surface here will mean that their behavior is slightly different. Nonetheless, they should be good tires for this event and should provide the teams with some options ahead of qualifying and the Grand Prix.
Mario Isola – Motorsport Director
"More options for the race thanks to the compound choices in Melbourne"
"We've made the same tire choice as we did back in 2019 for the Australian Grand Prix. Following a two-year absence from the calendar due to the Covid pandemic, we went for a gap in the nominated compounds last year: selecting the C2, C3 and then the softest C5 compound. That race was a one-stopper won by Ferrari's Charles Leclerc, with all the teams using the hard and the medium tire, while the soft was just used for qualifying. This weekend, the teams will have the C2, C3, and C4 at their disposal, which means that they have more options for the race in terms of strategy: on paper at least. We're expecting a high degree of track evolution throughout the weekend, as is normally the case in Melbourne, while the energy demands on the tires are about average for the season. It's a flowing track with corners that are faster following last year's modifications, which benefit overtaking as well as the overall spectacle."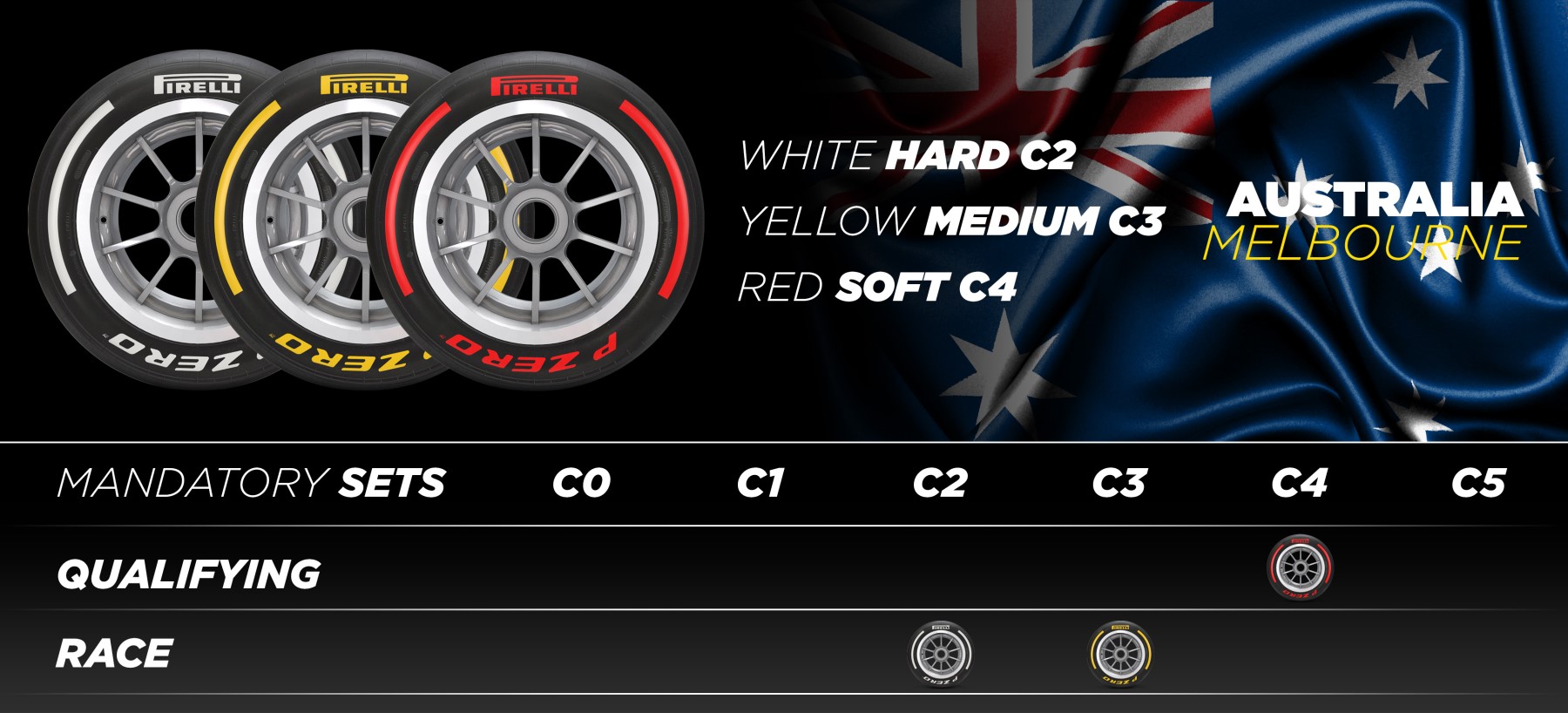 THE TIRES ON TRACK
The C2 is the P Zero White Hard, C3 the P Zero Yellow Medium and C4 the P Zero Red Soft for the Australian Grand Prix.
The FIA has confirmed four DRS zones at Albert Park. So this year could feature the fastest top speeds ever seen in Melbourne, which in theory could reach 340kph.
The Albert Park street circuit was resurfaced in 2022 with some metallic elements included in the aggregate, improving the grip from the tires. The asphalt is smoother than other tracks on the championship, with peak grip only achieved after several sessions of on-track running.
The energy demands on the tires at the Australian Grand Prix are about average for the season, with contained levels of abrasion. The new layout inaugurated last year favors overtaking, especially in the second sector. A car setup biased towards traction can be particularly helpful on the exit of corners to increase the chance of a successful overtaking move on the circuit's short straights.
The Australian Grand Prix has traditionally opened the championship since it moved from Adelaide to Melbourne in 1996. This was the case until 2019, with the only exceptions being 2006 and 2010, when the first Grand Prix of the year took place in Bahrain. The 2020 and 2021 races were cancelled due to the Covid pandemic, before Melbourne returned to the championship last year as round three, after the two opening races in the Middle East.
It's a true home race for Oscar Piastri. The young McLaren driver was born in Melbourne, not far from Albert Park. Other Australian drivers to go before him in Formula 1 include Jack Brabham, Alan Jones, Tim Schenken, Mark Webber, and Daniel Ricciardo.