F1: Many parallels between F1's two greatest designers
–by Mark Cipolloni–
A lot of parallels can be drawn between the two greatest F1 car designers in history – Aldo Costa and Adrian Newey.
The main thing – they are good listeners and team builders.  In this podcast, Aldo Costa explains how important it is to listen to all ideas and then use his experience to choose which idea is best and why.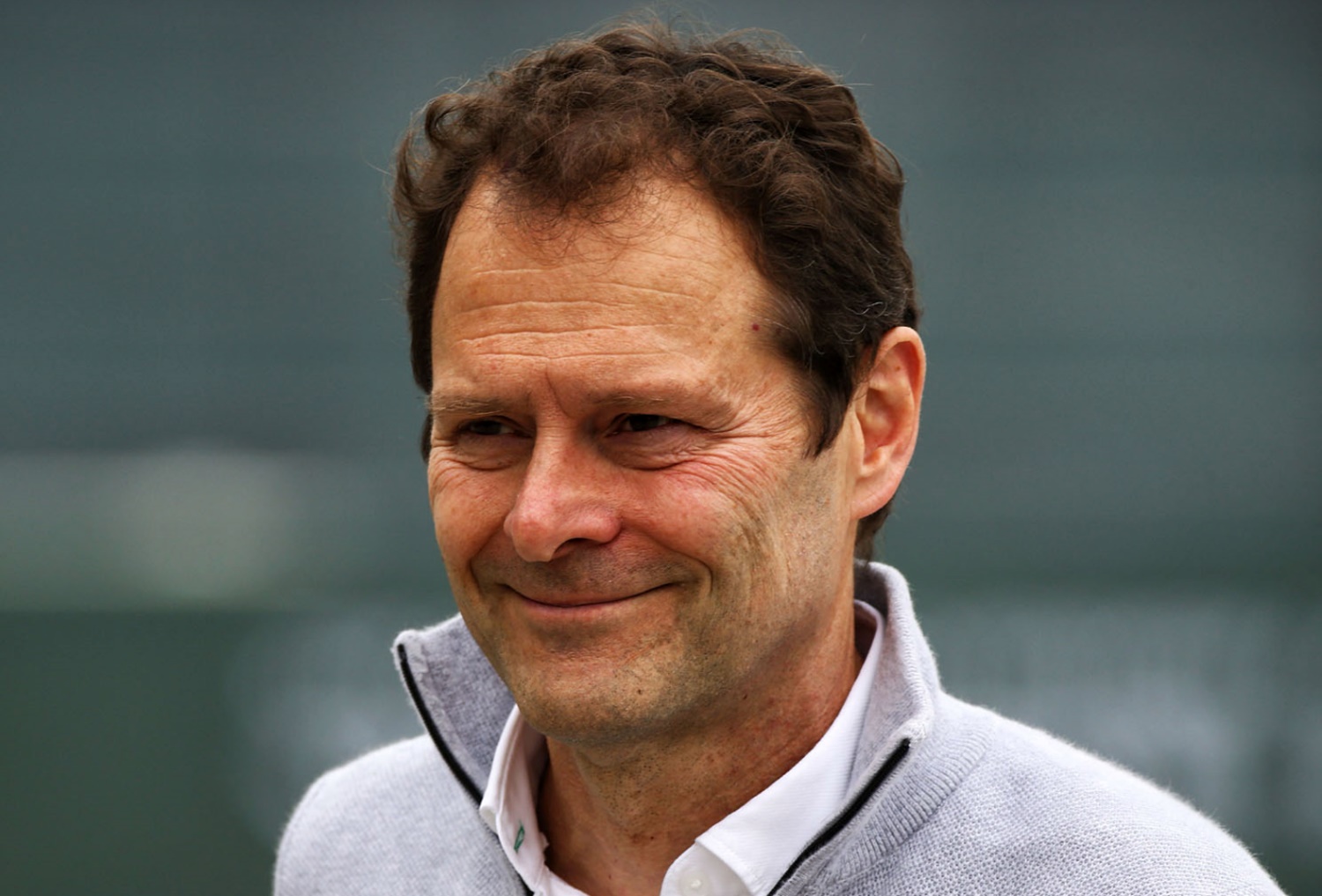 It's very similar to what has made Adrian Newey so great.
Four-time World Champion Alain Prost has spoken of his experiences of working with Adrian Newey in the past.
"I loved talking to Adrian," Prost said on the Beyond the Grid podcast.
"Adrian is listening to you, asking questions all the time. You never have an argument with Adrian. You're talking with Adrian and he is listening, and then he does what he thinks is the best, but he never tells you what he's going to do – or if you're right or you're wrong. Nothing. Just listening and talking.
"I love that, you know, that is why he's the best – because you know why? Because everybody thinks that Adrian is still one engineer.
"I mean, I don't know now, but he was at McLaren and I remember going in his office and [he was] drawing some parts of the car by hand – I mean, it's unbelievable.
"But also the ways he is working and listening, and it's fantastic for the engineers working with him, it brings energy and synergy in terms of the brain, that capacity is fantastic."
| | | |
| --- | --- | --- |
| Designer | Constructor Titles | Drivers' Titles |
| Aldo Costa | 14 (14.5) | 12 |
| Adrian Newey | 11 | 12 |
Aldo Costa F1 World Championships 
| | | | | |
| --- | --- | --- | --- | --- |
| No. | Seasons | Constructors' Championhips | Drivers' Championships | Cars |
| 1 | 1999 FIA F1 Season | Ferrari | N/A | F399 |
| 2 | 2000 FIA F1 Season | Ferrari | Michael Schumacher | F1-2000 |
| 3 | 2001 FIA F1 Season | Ferrari | Michael Schumacher | F2001 |
| 4 | 2002 FIA F1 Season | Ferrari | Michael Schumacher | F2002 |
| 5 | 2003 FIA F1 Season | Ferrari | Michael Schumacher | F2003-GA |
| 6 | 2004 FIA F1 Season | Ferrari | Michael Schumacher | F2004 |
| 7 | 2007 FIA F1 Season | Ferrari | Kimi Raikkonen | F2007 |
| 8 | 2008 FIA F1 Season | Ferrari | N/A | F2008 |
| 9 | 2014 FIA F1 Season | Mercedes | Lewis Hamilton | F1 W05 Hybrid |
| 10 | 2015 FIA F1 Season | Mercedes | Lewis Hamilton | F1 W06 Hybrid |
| 11 | 2016 FIA F1 Season | Mercedes | Nico Rosberg | F1 W07 Hybrid |
| 12 | 2017 FIA F1 Season | Mercedes | Lewis Hamilton | F1 W08 EQ Power+ |
| 13 | 2018 FIA F1 Season | Mercedes | Lewis Hamilton | F1 W09 EQ Power+ |
| 14 | 2019 FIA F1 Season | Mercedes | Lewis Hamilton | F1 W10 EQ Power+ |
Adrian Newey F1

 World Championships
| NO. | SEASON | CONSTRUCTORS' CHAMPION | DRIVERS' CHAMPION | CAR |
| --- | --- | --- | --- | --- |
| 1 | 1992 FIA Formula One season | Williams | Nigel Mansell | FW14B |
| 2 | 1993 FIA Formula One season | Williams | Alain Prost | FW15C |
| 3 | 1994 FIA Formula One season | Williams | — | FW16 |
| 4 | 1996 FIA Formula One season | Williams | Damon Hill | FW18 |
| 5 | 1997 FIA Formula One season | Williams | Jacques Villeneuve | FW19 |
| 6 | 1998 FIA Formula One season | McLaren | Mika Häkkinen | MP4/13 |
| 7 | 1999 FIA Formula One season | — | Mika Häkkinen | MP4/14 |
| 8 | 2010 FIA Formula One season | Red Bull Racing | Sebastian Vettel | RB6 |
| 9 | 2011 FIA Formula One season | Red Bull Racing | Sebastian Vettel | RB7 |
| 10 | 2012 FIA Formula One season | Red Bull Racing | Sebastian Vettel | RB8 |
| 11 | 2013 FIA Formula One season | Red Bull Racing | Sebastian Vettel | RB9 |
| 12 | 2021 FIA Formula One season | — | Max Verstappen | RB16B |
| 13 | 2022 FIA Formula One season | Red Bull Racing | Max Verstappen | RB18 |