F1: Grid boxes widened almost 8 inches
(Update)
–by Mark Cipolloni–
Speaking to the media in Melbourne Thursday, Fernando Alonso said "It is difficult and we are very concentrated on the yellow line to not go too far forward.
"So, you approach not looking at the box, you are looking on one side of the cockpit. So maybe that's a bit of a distraction."
Asked if the new dimension and sighting line would be a help, Alonso said: "The central line? I don't think so.
"Because, as I said, you approach the box looking sideways, so you're not looking forward. That's the biggest difficulty – but the 20 centimeters will help, I guess.
"There's going to be some circuits, maybe Monaco, or Imola that you start a little bit sideways anyway. Because if not, you crash if you start there straight. So, we'll have to see how we apply the penalties and things like that in those races."
Esteban Ocon, who was also hit with a grid box penalty agreed.
"It's because we can't see anything from where we are sitting,"
"We've worked a lot with my team to try and lower me in the car, to have a lower position.
"We obviously were out of the rules [in Bahrain], so we deserve the penalty. But yeah, there's going to be a lot more cars that are going to be penalized this year, that's for sure."
F1 rookie Logan Sargeant said the difference in visibility between grand prix cars and the F3 and F2 cars was quite substantial.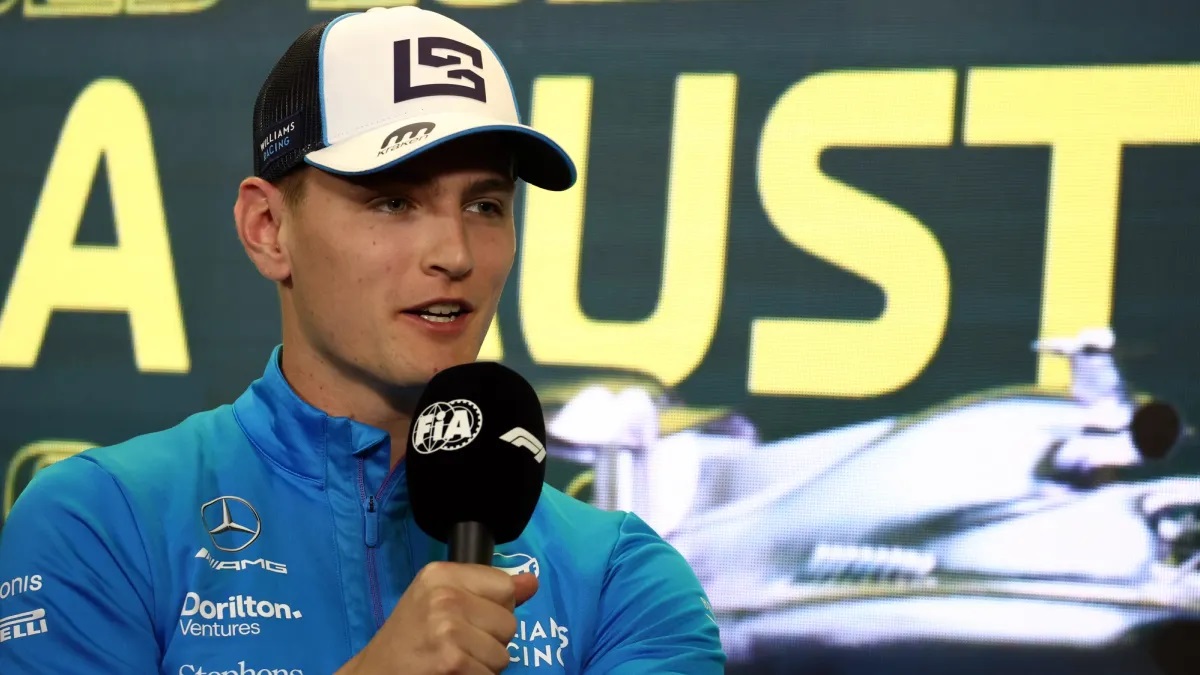 "I think just coming from F3 and F2 where you can see everything, and you can see the yellow line, it's really easy to line the car up in the right spot," said the American.
"The first thing I noticed the first time I lined up in a grid box in an F1 car, is you can't see anything. You can't see any of the lines, so you have to take a marker on the wall to your right or left to know how far forward you can pull as well. It is a lot more difficult, and I'm not surprised that there are struggles."
The 22-year-old has enjoyed two solid rounds to begin his Formula 1 career, with the Floridian recording a P12 and a P16 finish in Bahrain and Saudi Arabia respectively.
Here's what Sargeant had to say earlier today.
Logan on his first trip to Australia
It honestly reminds me a little bit of America, quite familiar in the feel of the city to be honest. It's always a place and a track I've wanted to visit, so I'm pretty excited to be here for the first time.
I took a nice walk around the city just to check it out. Other than that, it's just been training and getting acclimated to Melbourne.
On how he's learned the Albert Park circuit
Too many laps in the sim, that's for sure! But it's honestly a track that I've driven on sims for however long – since I was a kid, just a track I've always looked forward to coming to.
We did a track walk yesterday to really get a lay of the land and it looks awesome, tricky, but looking forward to taking it on.
The element of Formula 1 he has enjoyed most so far this year
What haven't I [enjoyed]? It's hard to pick one; I've loved everything.
And I think, honestly, just having the element of going against 19 of the best drivers in the world.
And really challenging myself to step up and make something happen.
On his qualifying efforts so far
I think Saudi Arabia was a really good step forward in terms of qualifying pace from Bahrain even though nothing came of it but I think that was super positive.
I feel honestly super comfortable in the car. I feel like I've got my feet under the table. But there's still a lot to learn in the races so trying to get on top of that.
I've always been very comfortable with my qualifying pace coming from the previous series. So just trying to get on top of the race runs.
---
March 29, 2023
–by Mark Cipolloni–
The FIA have widened the grid boxes for this weekend's Australian GP (and all future GPs) by 20 centimeters following two incidents in the opening two F1 races of the 2023 season.
Esteban Ocon (Bahrain) and Fernando Alonso (Saudi Arabia) failed to place their car correctly within the grid box at the start of the race.
The change comes after the drivers expressed concerns about visibility when attempting to line up on the grid following the formation lap.
Ocon warned more penalties would follow for other drivers.
"It seems like a stupid penalty that we get there," he told Channel 4. "But it's not as easy as it looks to park the car in the right place, especially with these big cars, how low we are sitting.
"I honestly didn't know whether I was in the box or not in that race either, so I was a bit shaking, but honestly, it's very, very hard, and all the margins are nothing basically.
"That's the rule now, and we need to be more cautious with everything we do."
"I don't think that's the end of the story."
After the race in Jeddah, Max Verstappen said: ​​"I haven't seen how much he was out of his box. It is painful when it happens but it's a bit the same with the white line with track limits.
"Sometimes you argue: did you gain anything going wide or not, going outside of it? I think at one point we do need a rule.
"It looks really silly if people start to take advantage of going really left and right but yeah, I didn't know what we can do better.
"The visibility is just really poor in the car, that is I think, probably the main issue where you end up sometimes not fully, correctly in your box."