F1: Mercedes realized their car design concept was inferior before Bahrain
–by Mark Cipolloni–
In the Mercedes Bahrain Debrief video Trackside engineering director Andrew Shovlin revealed that Mercedes had reached a conclusion about the limits of the W14 in the wind tunnel when it realized improvements were not coming as easily as it hoped.
"You can look at your development rates in the wind tunnel, and before we even got to Bahrain, there were conversations about looking at bigger [concept] departures," explained Shovlin.
"That's not looking at it in isolation for this year's car development, it's something we've done over the course of the last 10 years.
"If you're not finding the gains you need, you make a bigger change. You explore another area and often you want to unlock that.
"That had already happened before Bahrain. But perhaps the urgency to try and bring those bits to the track has gone up following the early races."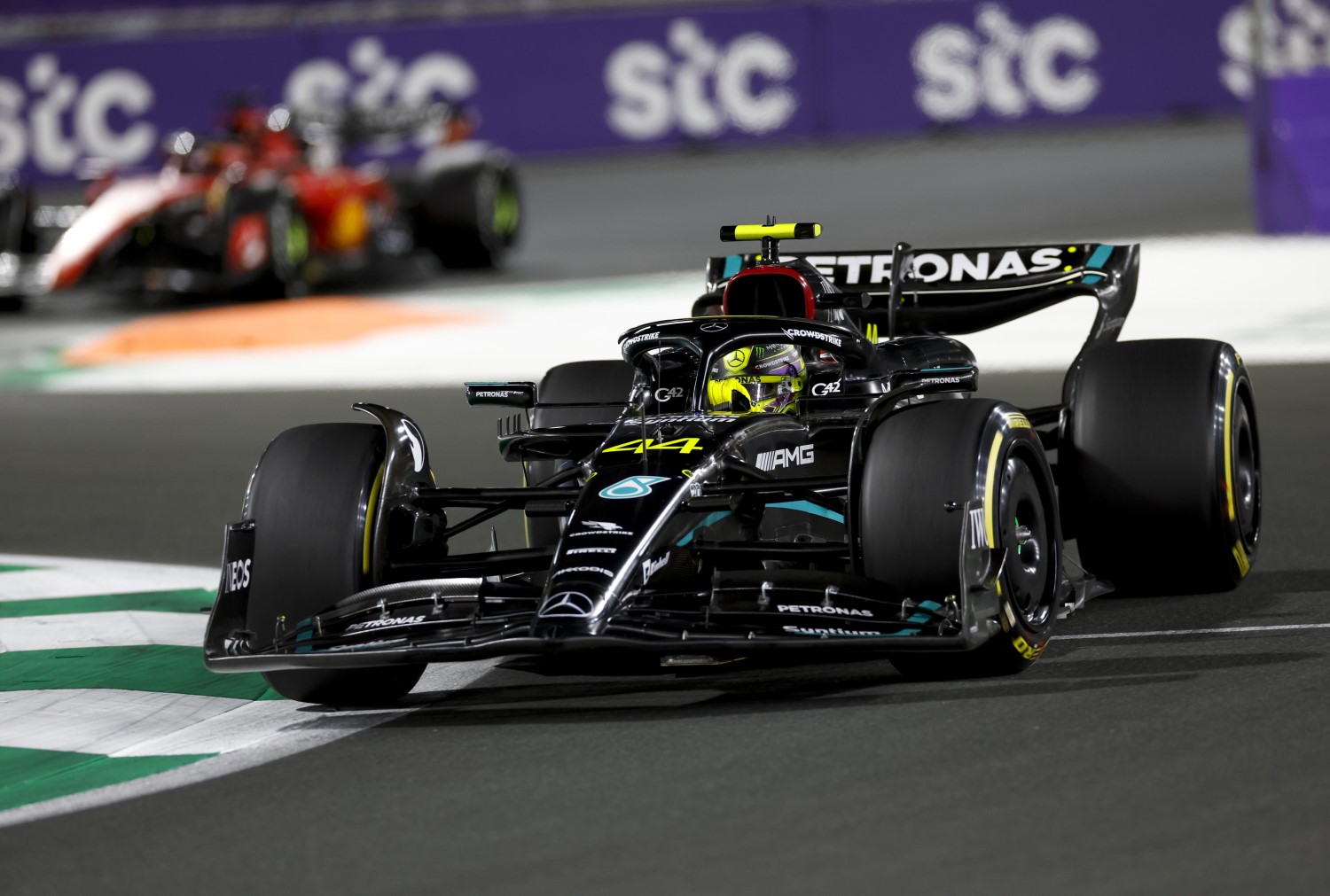 "This car is an evolution of the car that we had last year, and a lot of that is tied around where we've got the side impact structure. So now we're looking at bigger departures because it's evident that this hasn't given us the performance that we'd like.
"Saying that, there's other areas of the car that we know we need to improve as well.
"It would be very misguided to think if we go and put a different looking sidepod on it, all of that gap is going to vanish.
"The reality is that the vast majority of that gap is going to have to come from other performance areas. We've got a lot of projects at the moment trying to bring performance over the next five races."
"There's things where the car hasn't gotten entry stability, and that means they haven't really got the confidence with it," he said. "It can be a bit tricky to bring the tires in, and we're sliding around too much in the high speed.
"We're taking feedback from both drivers throughout every session, and that's getting fed into the development process. And, ultimately, I think if we improve the car for Lewis, we will improve it for George as well."
Mercedes confident of getting back into 2023 F1 'championship fight'
Mercedes technical director Mike Elliott is confident the work going on at the factory will get the Silver Arrows "back in the championship fight" after a slow start for the eight-time world champions.
"We are starting to see some of the development come through already that is going to get us back into this championship fight," said Elliott.
"And all we can do is just keep pushing – I've been really pleased to see the attitude in the team."
"Firstly, our main aim at the moment is to continue learning," said Elliot, who took over as technical director in 2021.
"We've only had two races so far; it's really difficult to build trends from that.
"Bat we are concentrating on is trying to work out how we keep moving forward.
"In terms of the actual characteristics of the circuit, Australia is probably front-limited and more like Jeddah than Bahrain.
"So, let's hope that we can find another small step forward, get a bit more competitive, find the learning that is going to help us move forward in the long-term."