Lessons in Racecraft: How NASCAR's Finest Outperformed Washed-up F1 Veterans on the Track
There would have been many motorsport enthusiasts that will have been watching what was happening in Austin, Texas, USA, recently as two now-retired former F1 world champions gave the world of NASCAR and stock car racing a go.
Kimi Raikkonen would have known what to expect given the fact that he had NASCAR Cup experience in the past, but it was a new occasion for Jenson Button. Both actually looked very good in practice as they were quick through the laps and were going at a similar pace; just 0.033 seconds had split the pair.
Given the speeds that they were going at during practice, there will have been many using the Betway app to place a wager on the event because of how impressed they would have been by the F1 veterans and how quickly they were going. Neither of them had looked like they had lost a yard of speed when going through the motions.
However, it was perhaps telling of what they could expect on race day as they were not fast enough to finish in the top 20. Button and Raikkonen were both blown away by NASCAR's finest as they raced around Austin.
The Finn made an error when making a decision not to drop a position and start on the inside line in the run to Turn 1. By staying on the outside lane in fourth, the former F1 champion was sent down to eighth because he had to break when he was with the leaders and the likes of Denny Hamlin and Tyler Reddick managed to capitalize on the error; the latter eventually went on to win the race.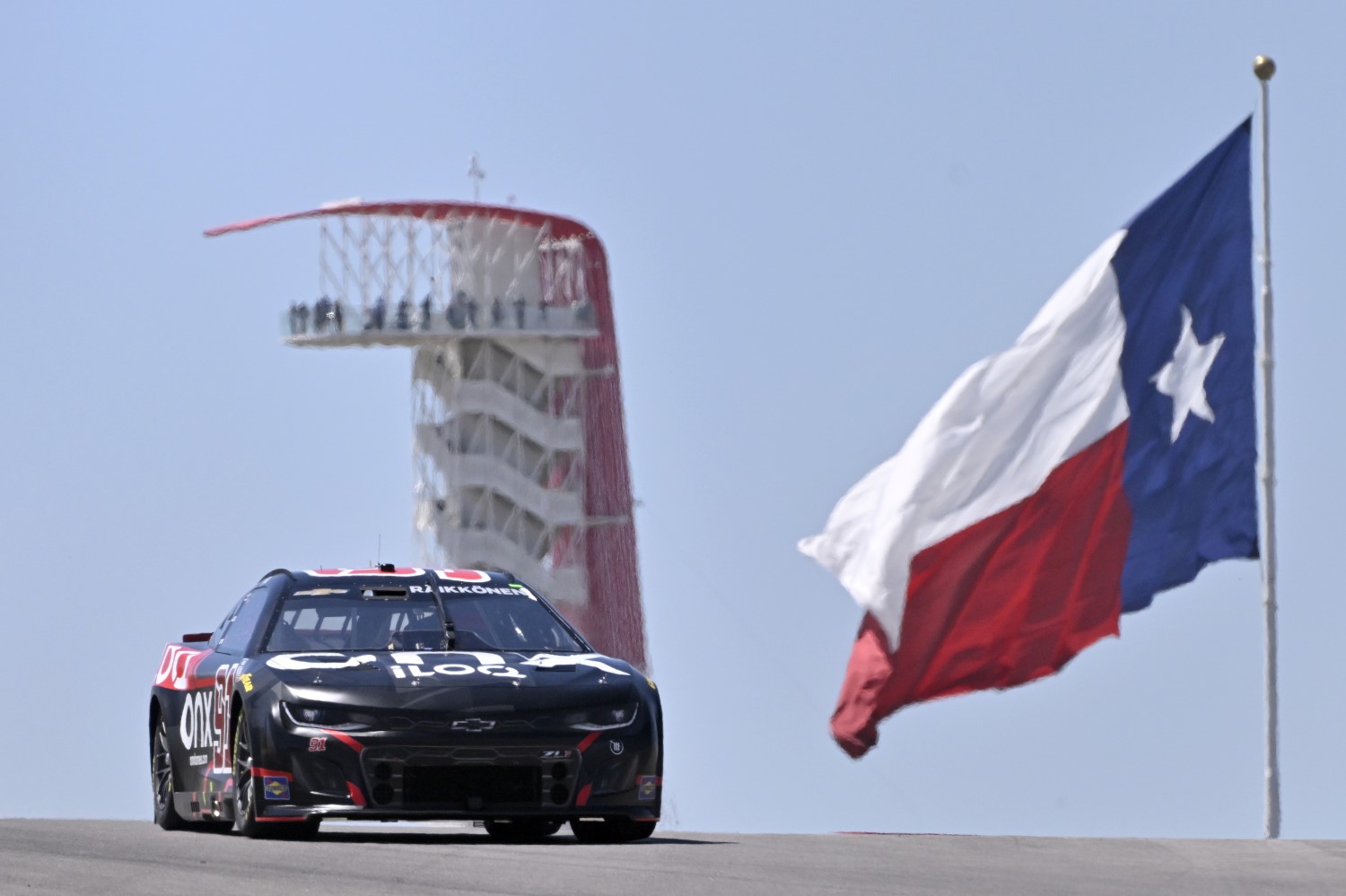 Things got worse for Raikkonen, though, as he would ultimately end up finishing the event in 29th after he was punted and spun around.
When speaking about his race, Kimi mentioned that it was a case of "wrong place, wrong time" when the restarts took place.
Button found himself praising the drivers in NASCAR and admitted that they were simply better than him, before also acknowledging that it was "embarrassing" for him at one stage before stating that it took him a while to "learn the racecraft".
The 2009 F1 champion had only made it into the top 20 for the final restart of the event before he battled to an 18th finish in this first NASCAR event. Some commented that it was remarkable to finish that high as he had stopped twice in the second half of the race as he felt dehydrated.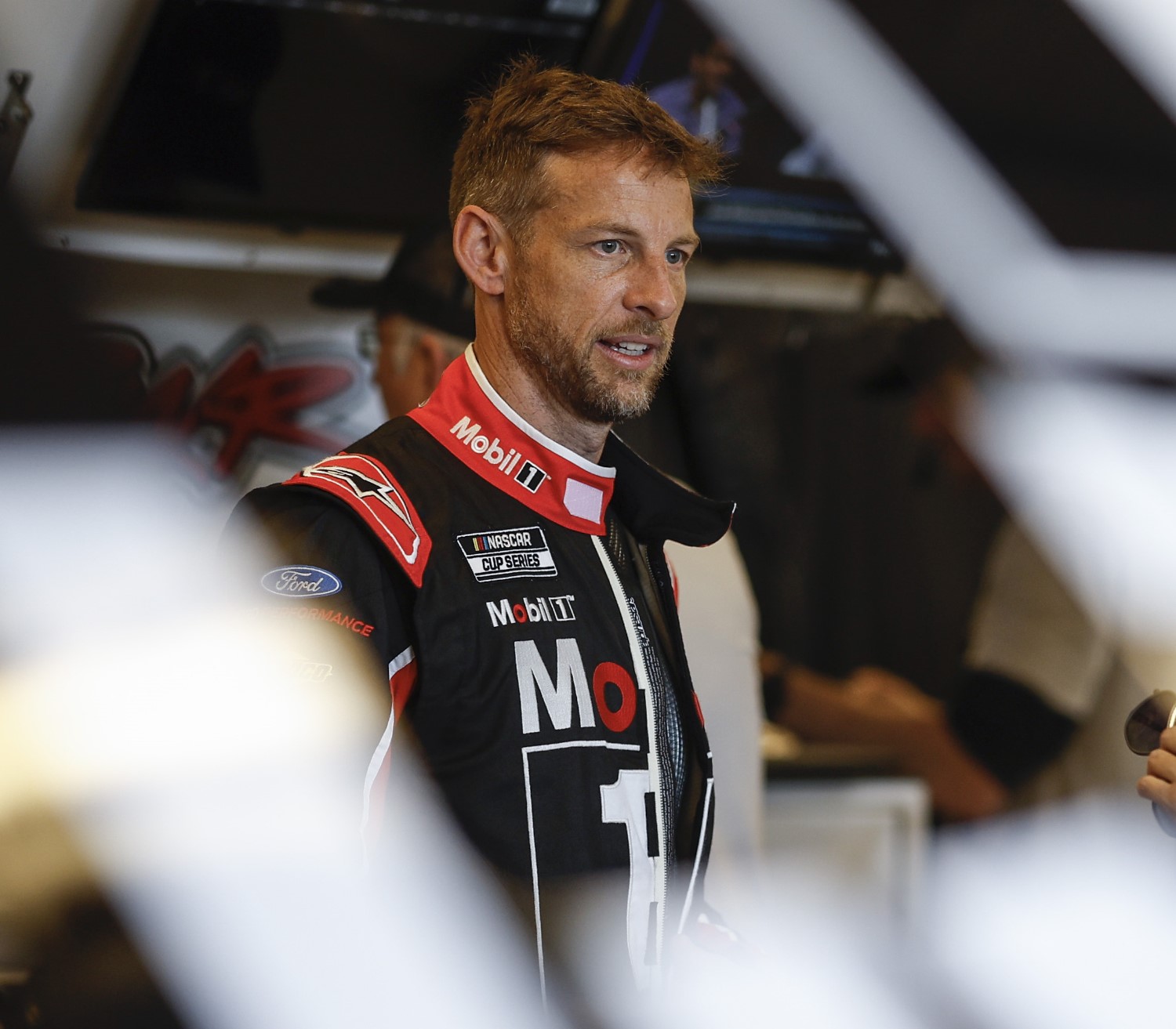 Button will be in action soon enough, though, and will want to use the experience that he gained in Austin to his advantage to try and help him prepare better. He will be taking to the track in July as he will compete in the Chicago Street Race in July. It will be an event that fans will be able to wager on through a sportsbook like Betway, and many will be hoping he will be more familiar and comfortable with the Ford Mustang he drives for the Rick Ware Racing Team.
If the F1 drivers needed any solace and to take something from the event that helps them believe that it was not all bad, then they could look at some of the NASCAR drivers to have struggled on the track in Texas.
Jordan Taylor found the going tough as Chase Elliott's replacement could not get the result that he had hoped for, while seven-time NASCAR Cup champion Jimmie Johnson also found it very tough on the day, too.
In his 688th start, the iconic driver did not make it as far as lap two as he was crashed out by Ty Dillion on the final corner of the opening lap. The resulting damage to Johnson's Camaro sustained was far too much and beyond repair.