IndyCar: Michael Andretti might have another American he can take to F1
–by Mark Cipolloni–
Andretti Autosport and Andretti Global team owner Michael Andretti has stated his desire to take American Colton Herta to F1 if his team gets accepted into Formula1 by the FIA.
Now, Andretti may have two fast American drivers he could take.
In yesterday's post-race press conference after his driver, 24-year-old Kyle Kirkwood, won the Acura Grand Prix of Long Beach driving with skill and determination beyond his years, Andretti was asked:
Q. Is Kyle [Kirkwood] now your first choice to take to Formula 1?
MICHAEL ANDRETTI: No comment on that (laughter).
Q. How would you assess Kyle compared with Colton at similar levels in their career?
MICHAEL ANDRETTI: I think they're very, very similar. I think they're both very, very good. I think both are going to win a lot of races from now on.
Yeah, I compare them very equally.
In this video Andretti says he felt like Kyle Kirkwood's moment was coming and says Kirkwood is the 'Real Deal'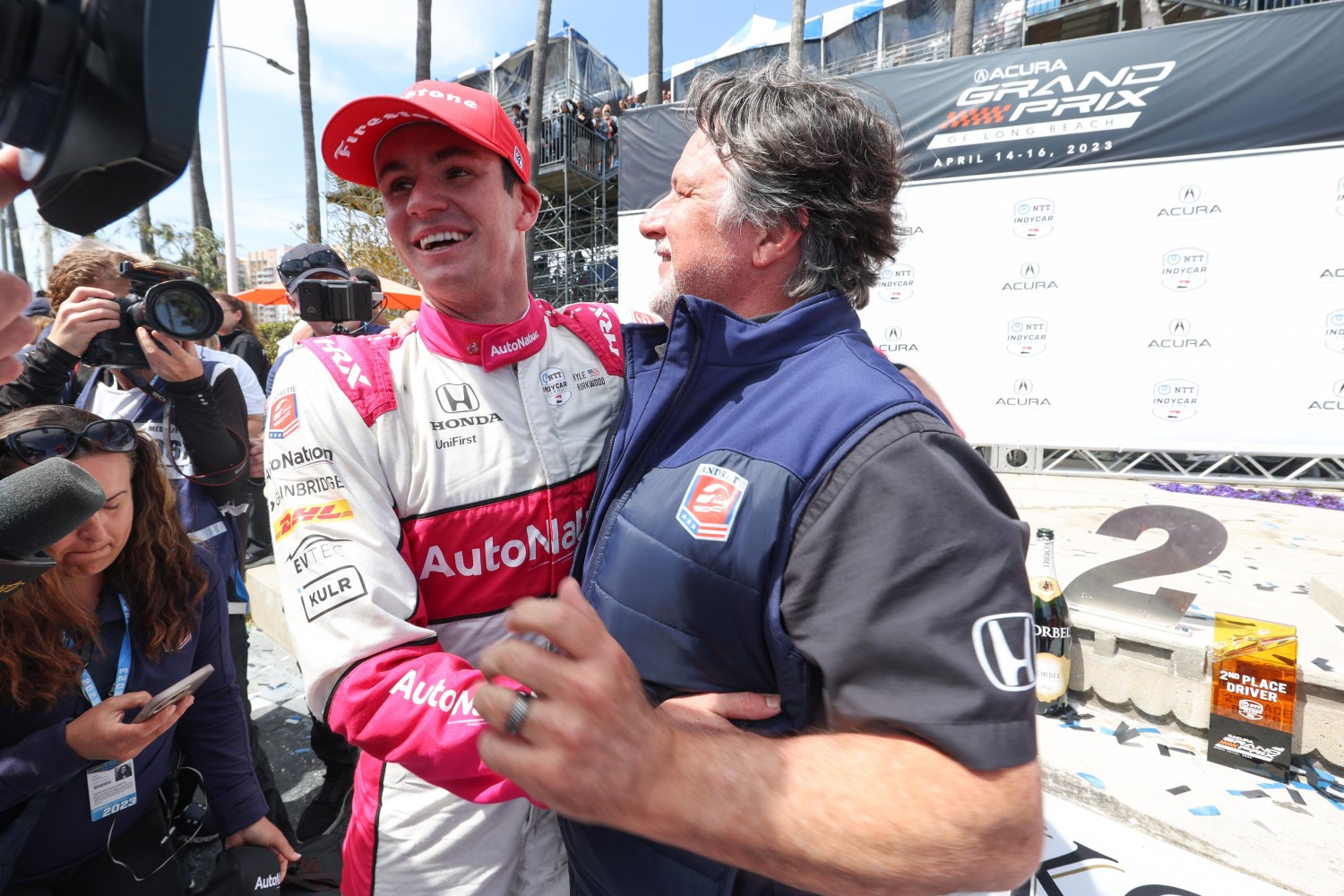 Ironically, Kirkwood is from Jupiter, Florida and the other American currently in F1, Williams rookie Logan Sargeant, is from nearby Fort Lauderdale, Florida….as is Ryan Hunter-Reay, Gil de Ferran and Helio Castroneves by the way.
Kirkwood has dominated in all the junior series he has raced in up to IndyCar and is quickly stamping himself as the fastest driver in the Andretti squad.
However, although Herta has experience racing on European tracks, Kirkwood has come up entirely through the IndyCar ladder system and would have a lot to learn to become a successful F1 driver.
But being quick is the first priority. He can always learn the circuits on the racing simulators.