Mclaughlin Holds Off SVG In SMP Thriller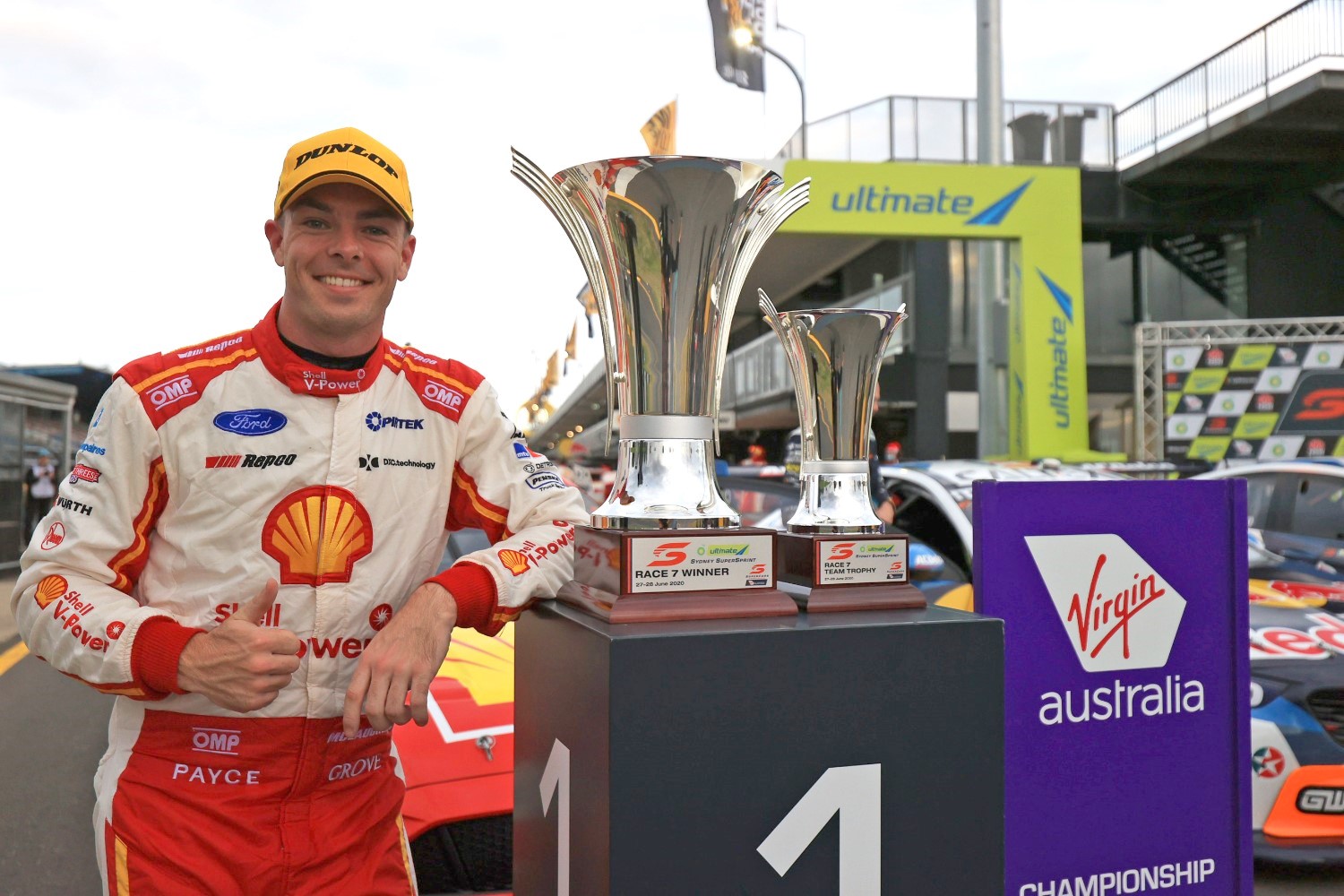 McLaughlin lost some weight in anticipation of making his IndyCar debut this year
A slimmed down Scott McLaughlin has continued his winning ways – after the kiwi claimed victory in today's historic race at the BP Sydney SuperSprint.
On the Ford Mustang's debut at Sydney Motorsport Park, McLaughlin held off fellow kiwi Shane van Gisbergen to claim his second win of 2020 and 45th of his career.
Van Gisbergen's Red Bull Holden teammate Jamie Whincup was third.
McLaughlin, who started from pole, and van Gisbergen went with completely different strategies with new pit stop rules, and in the end it came down to the final corner, with McLaughlin holding on to win by 0.188 of a second.
It was the closest finish in Sydney since 1996.
The result means two-time defending Supercars Champion McLaughlin has extended his Championship lead over Whincup to 41 points heading into tomorrow's two 130km races.
Behind the top three today was Chaz Mostert who continues to impress in his early days as a Holden driver. Nick Percat was 5th ahead of Cam Waters, Lee Holdsworth, Anton De Pasquale, Mark Winterbottom and Fabian Coulthard who rounded out the top ten.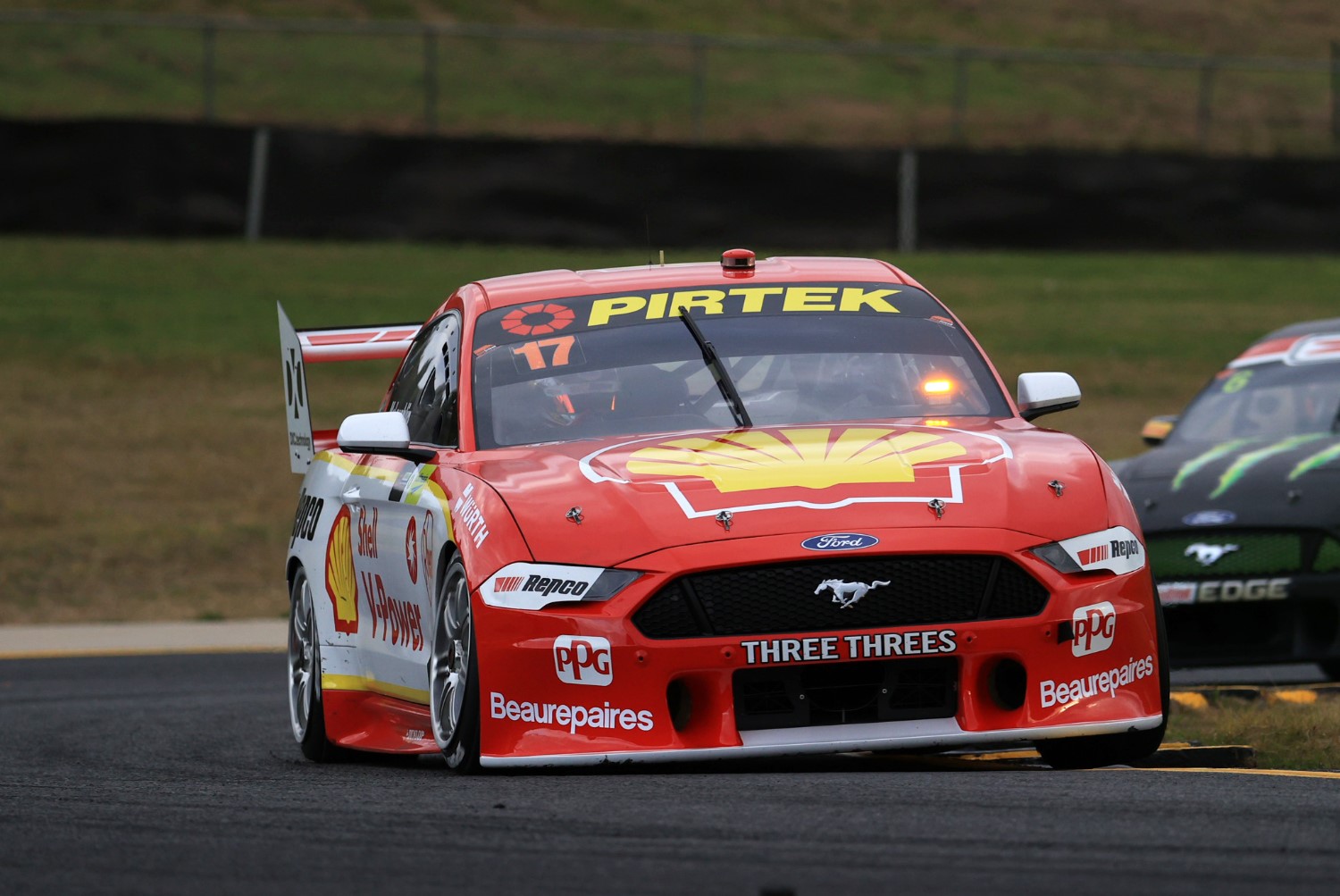 McLaughlin led start to finish
James Courtney, in his 200th career event and return to Ford, had one of the drives of the day – starting 21st and finishing 12th in his Mustang debut.
Tomorrow could be a very different story for teams, with new tire regulations meaning results may vary across the two ARMOR ALL Qualifying sessions and two 130km races. Teams will only have a limited amount of tires to use after today's sessions.
It will be a memorable day for Whincup, who will start his 500th career race, becoming just the eight driver in history to reach that mark.
Supercars return to racing at Sydney Motorsport Park on 27-28 June broadcast exclusively live on Foxtel and streamed on Kayo. Highlights on Saturday and Sunday evening on 10.
MCLAUGHLIN QUOTE:
"It was a tough last five laps, but I just did the best I could, and thankfully we came out on top."
"For me, the front tires went away; I was a bit too aggressive at the start of the first stint, so just brought it back at the start of the second stint."
"That helped me have a bit more pace to fight Shane at the end. I knew that when he got to my rear he'd have a little bit of dirty air there which would make it a bit tougher for him."
"I'm really happy today. When you have all the nice silverware and the purple board in front of you, you know it's been a good day."
Results
| | | | | | |
| --- | --- | --- | --- | --- | --- |
| POS | # | DRIVER | TEAM | TIME | PTS |
| 1 | 17 | McLaughlin | Shell V-Power Racing Team | 49:59.586 | 100 |
| 2 | 97 | Van Gisbergen | Red Bull Holden Racing Team | +0.188 | 92 |
| 3 | 88 | Whincup | Red Bull Holden Racing Team | +9.775 | 86 |
| 4 | 25 | Mostert | Mobil 1 TM Appliances Online | +11.076 | 80 |
| 5 | 8 | Percat | Dunlop Super Dealer Racing | +28.329 | 74 |
| 6 | 6 | C. Waters | Monster Energy Racing | +30.799 | 68 |
| 7 | 5 | Holdsworth | Truck Assist Racing | +31.755 | 64 |
| 8 | 99 | A. de Pasquale | Penrite Racing | +31.784 | 60 |
| 9 | 18 | Winterbottom | IRWIN Racing | +32.671 | 56 |
| 10 | 12 | Coulthard | Shell V-Power Racing Team | +35.239 | 52 |
| 11 | 14 | T. Hazelwood | Brut Military Grade | +36.281 | 48 |
| 12 | 44 | Courtney | Boost Mobile Racing | +43.981 | 46 |
| 13 | 2 | B. Fullwood | Mobil 1 TM Middy's Racing | +43.990 | 44 |
| 14 | 15 | R. Kelly | Castrol Racing | +48.283 | 42 |
| 15 | 7 | Heimgartner | NED Whisky Racing | +48.439 | 40 |
| 16 | 35 | G. Jacobson | Yellow Cover Racing | +50.844 | 38 |
| 17 | 20 | S. Pye | DEWALT Racing | +51.060 | 36 |
| 18 | 3 | M. Jones | Team CoolDrive | +51.410 | 34 |
| 19 | 55 | J. Le Brocq | Supercheap Auto Racing | +51.889 | 32 |
| 20 | 22 | C. Pither | Team SYDNEY | +1:02.035 | 30 |
| 21 | 9 | Reynolds | Penrite Racing | +1:22.383 | 28 |
| 22 | 34 | J. Kostecki | UNIT Racing | +1:24.171 | 26 |
| 23 | 4 | J. Smith | SCT Motor Sports | +1 Lap | 24 |
| NC | 19 | A. Davison | Local Legends Racing | +20 Laps | 0 |