IndyCar: Latest aero changes to car will not improve the racing – O'Ward
–by Mark Cipolloni–
In an effort to further bastardize their 13-year old car instead of having a new one designed, IndyCar allowed teams the chance to bolt on a raft of aerodynamic tidbits for the 2023 ovals.
The racing at Texas in April was improved, but here at the Indianapolis Motor Speedway during race simulations the ability to make passes in traffic is not any better.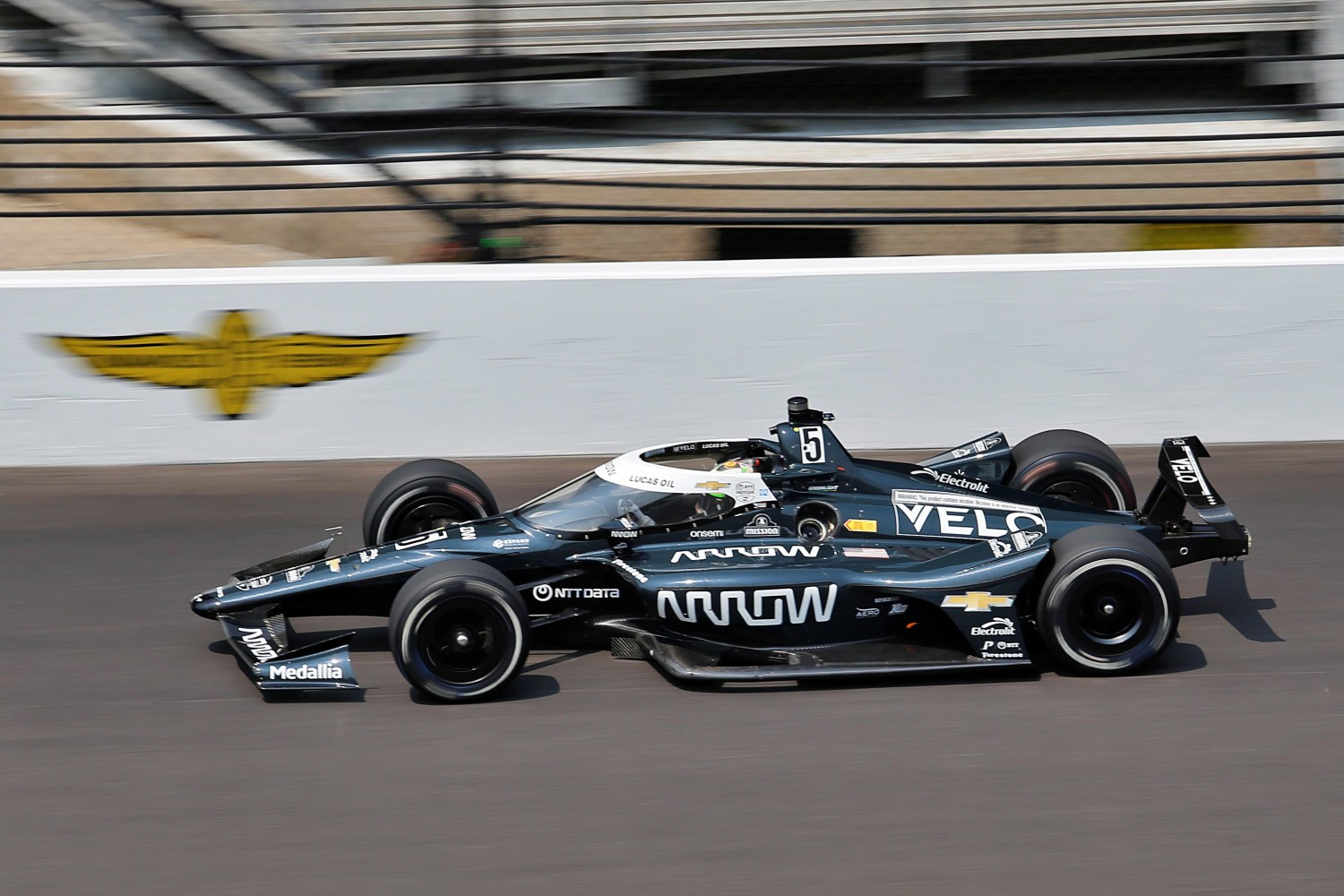 "The aero bits seem to have done nothing for racing." O'Ward told NBC's Peacock TV. "Obviously, it's not ideal when you're running 10th or 11th in a pack, or even when you're sixth or seventh, you can't do anything.
"Only the first two lead cars can overtake each other, and maybe a third car can come join the party. But, other than that, it's pretty much a follow-the-leader situation.
"The guys in front are getting towed, so you're not able to suck up to 'em like you are sucking up to the lead car.
"I'd have loved to have seen just a step in that because if you've got a solid car, or even the best car, if you're stuck in a train, it doesn't matter, you can't do anything. No change since 2021 and '22."
A small Hanford Device on the rear wing would solve that problem, but it would cause the cars to have more drag and hence lap a bit slower.
Of course, the fans in the grandstands would prefer to see more passing and could never tell the difference between 225mph and 230 mph.
However, IndyCar is still trying to break the 27-year old speed that the CART cars ran here in 1996 so to slow them down would mean they have no chance to break the record.