IndyCar: AJ Foyt Racing Drivers Qualify in the Top 12
What a difference a year makes! With 34 drivers making a record 84 attempts to qualify for the 107th Running of the Indianapolis 500, it took only two runs from AJ Foyt Racing's Santino Ferrucci and Benjamin Pedersen to qualify in the Fast 12 Saturday afternoon at Indianapolis Motor Speedway.
It is great to see the four-time Indianapolis 500 Winner, AJ Foyt, smiling as both his drivers qualified in the top 12 today for the 107th running of the Indy 500.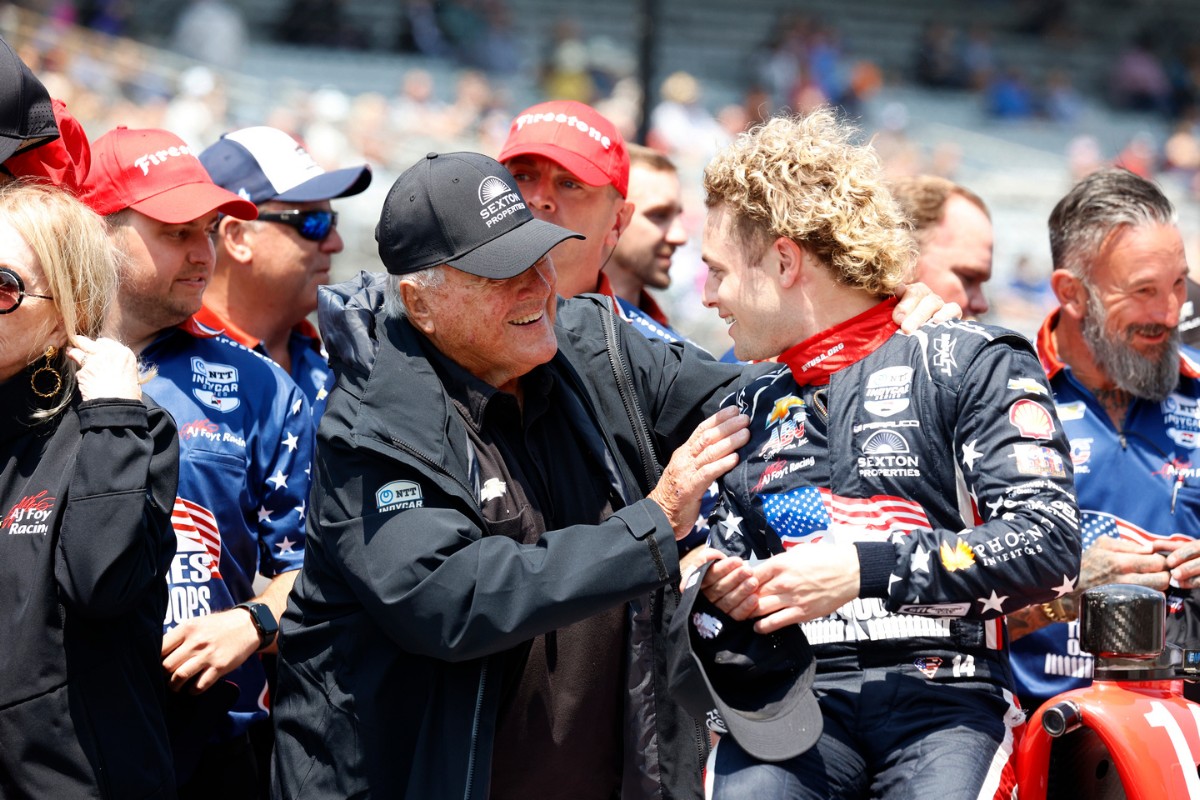 Santino Ferrucci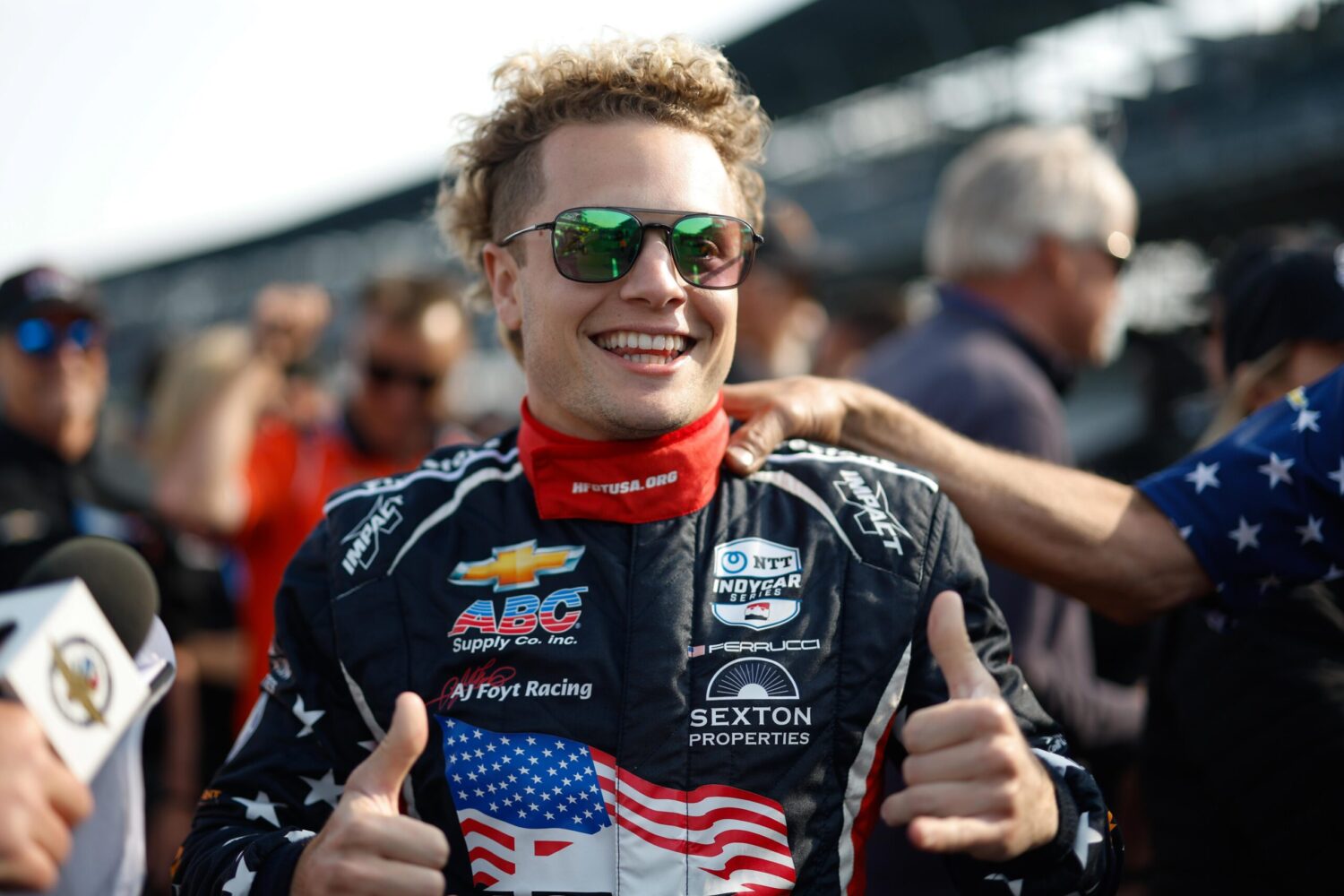 "I think it's a pretty impressive feat for the team. To see the 14 up the front, my teammate right there as well who went earlier in the day, it's been pretty awesome. To see us up there is pretty sick, man."
"I think AJ's really happy to see that car up on top. I think he's more thrilled that both cars are equally competitive. I think he believes in what we're doing. He believes in the program. It's just one of those things where he's ready to see what we can do on race day."
"The goal here is to bring home A.J.'s sixth win, sixth 500 victory.  I actually feel a lot more comfortable in the race car than I have been in the qualifying car. To be in the Fast 12 and have a shot at pole tomorrow I think is huge."
"Our car definitely has some more in it. It's getting really tight up top there. Inches are going to make the difference.  I'm excited to see what we can do tomorrow."
"It's actually been a pretty interesting couple of days this week between the two of us. We both rolled out really good. He was a lot happier in the open test than I was. I wasn't comfortable. Things weren't going well. Came here, it was a complete reset. Rolled off the trailer, car was super comfortable.
"We made two, three changes this entire week. We've just been there. The car has had pace all three days. Benjamin has actually had pace all three days. He's trying to get his footing in traffic, which is understandable as a rookie. Today was no exception.
Benjamin Pedersen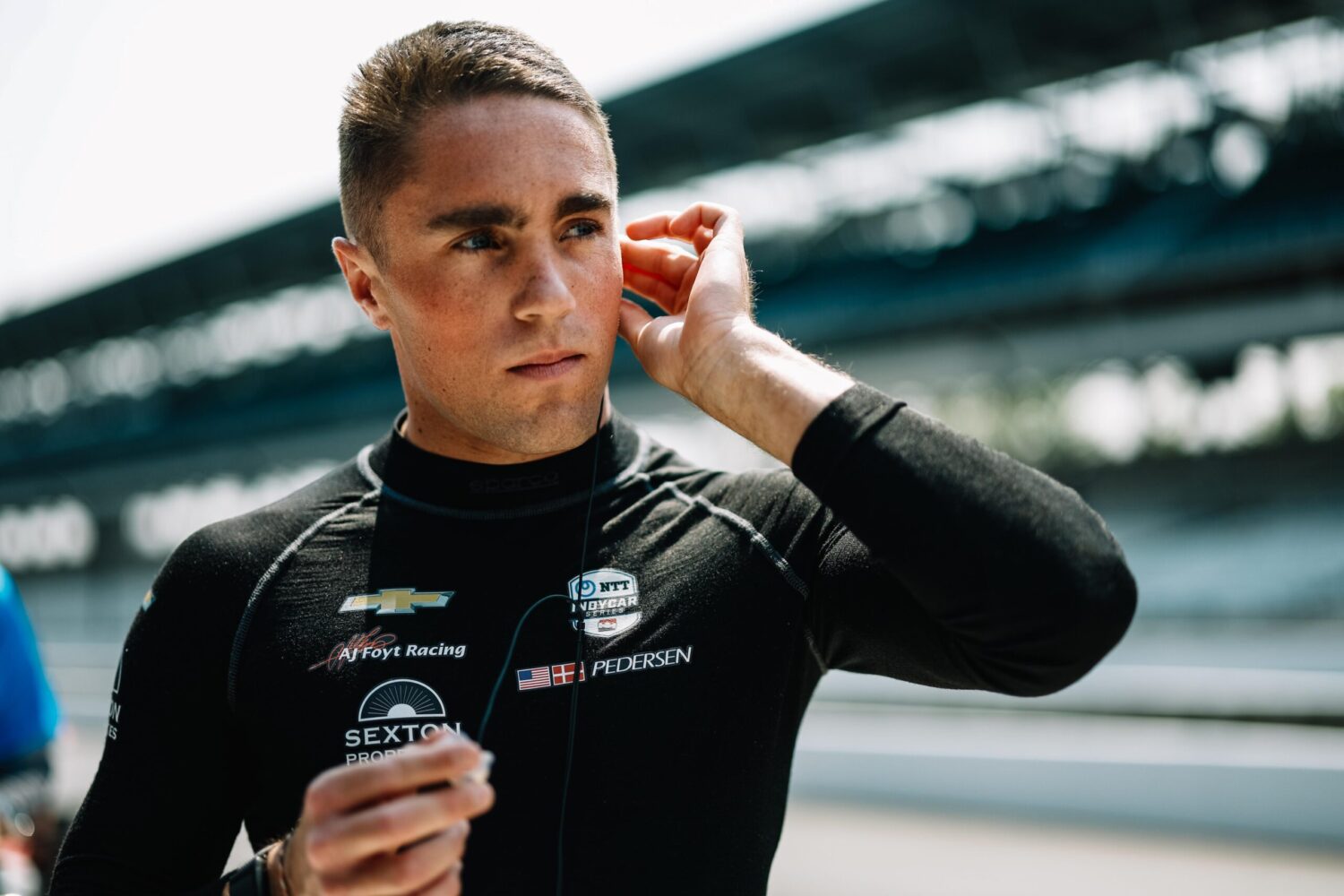 AR1 talked with Pedersen after his impressive first Indy 500 qualifying run.
"It was so special.  I woke up today knowing we that we are going to have a really good car.  We only did two runs yesterday, finishing with a very good one.  And it really hit me there that we have a really good car."
"It was odd.  This is actually the biggest event I have ever done in my whole career.  This Is my first 500 week, month, qualifying day.  Everything."
"But yet I still felt the most calm I have ever been for an oval qualifying from earlier in my career, because I just knew we had a really good car. I just have to do my part with all the little details that go into it."
"My job is to deliver when the car is there and give really good feedback.  It is really a huge team effort.  Hats off to the whole team for a great car."
"Honestly, the car is just working fantastic," Pedersen said after his run. "The team has put so much effort into this event and into giving us a great car. And, you know, the engineers and everyone on the team just really, really delivered so hats off to them. I'm just doing my part and driving the race car but it's really a true full team effort. And without a good car it's hard to go anywhere, I'm just very grateful.
"We only did two runs yesterday and I just knew going into qualifying this thing's gonna be hooked up. And it was. I was actually the most relaxed on this run, because I just knew we had such a great car. It was just a dream with how good it was. But I'm just so happy for the whole team, they did a great job."
Good to see an Indy Legend's team doing well.
Lucille Dust reporting live from Indianapolis