IndyCar: If Indy 500 was a F1 race, Newgarden would have been disqualified
(Update)
–by Mark Cipolloni–
So aggressive was the manoeuvre by Newgarden and Ericsson that they went as low as the pit lane entry on the far left-hand side, far from the typical racing line as shown below.
Simon Pagenaud famously beat Alexander Rossi in 2019 in a similar fashion, albeit with less aggression.
Ericsson claimed the 2022 title with wild weaves across the track to stop Pato O'Ward from passing him.
Although other motorsport disciplines define the moves as blocking, the weaving remains unregulated in the Indianapolis 500 despite the IndyCar rule book specifically outlawing it.
IndyCar does not enforce its own rules – heads should roll
Section 9.3.2 of the IndyCar rulebook reads:
Blocking – A Driver must not alter his/her racing line to pursuing Drivers.
Obviously, the IndyCar officials do not know how to read.
Move must be outlawed
That could change after Sunday's race in which Newgarden and Ericsson put their cars in uncharted territory by crossing both the dashed and solid white lines.
Stefan Wilson, who was set to race but suffered a broken back in a practice crash, suggested the move should be outlawed.
"Really don't like the big dragon moves off of T2 & T4," he wrote on Twitter.
"To a degree it's fine, but they've gotten way out of hand."
He was also critical of Ericsson's defense.
"Going 'off track' on exit of T2, then skimming the pit lane attenuator off of T4 is just adding a lot of risk for cars following behind trying to stay in the draft."
After Ericsson's effort last year, there was widespread belief in the paddock that whoever led in the dying moments of the race would replicate the move.
In fact, if this move is not outlawed we could see the leader of the race on every lap pull the same move to break the draft.  This is extremely dangerous and negligent on IndyCar's part to turn a blind eye.
Where is Tom Binford when you need him? 
Binford retired as Chief Steward for the Indianapolis 500 following the 1995 race after serving in that capacity for 23 consecutive years.
The former Indy 500 Chief Steward would never have allowed such unprofessional and dangerous nonsense.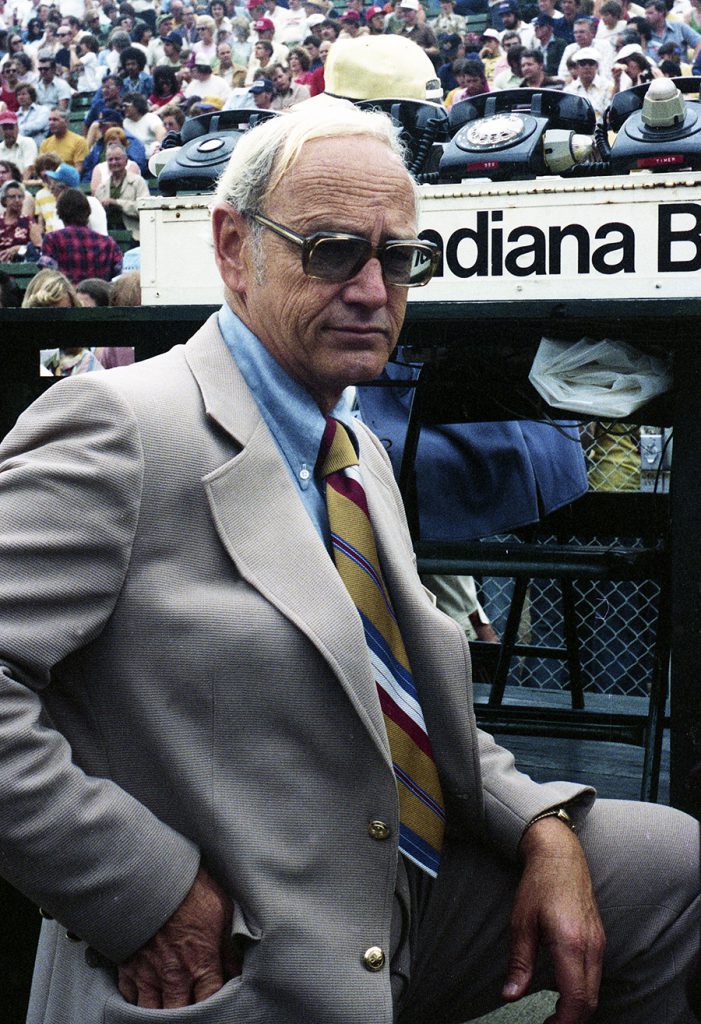 The need to weave was this year made even more important with cars carrying more downforce and more drag, creating a stronger slipstream for the cars in tow.
Newgarden said that while the move is legal, he'll continue to do it.
"It was legal is all I'm going to say. They were very clear that they are not enforcing that line, and they didn't enforce it last year," said Newgarden.
"They said they're not enforcing it again, and I'm coming to the checkered flag and I'm going to do everything I can to win this race, and I had to be as aggressive as possible, because the tow effect to just the first car was even more difficult than last year. You were just a sitting duck if you were in the lead."
Newgarden suggested changes be made to the cars to make them more difficult to drive.
"Honestly, I don't love that," he said of the maneuver.
"I think the cars should be more difficult to drive here.
"It's a terribly difficult balance for the series to walk because you want to have a good show.
"You want everybody to be as close together as possible and you want it to be difficult for someone to win this race, and I agree with that. But I think it's not difficult in the right way.
"We've got to find a different formula where we can trim the cars out and they're easier to follow in the pack.
"Basically, all this downforce that we've added has only made it easier and easier for the first two cars.
"So when you're the third car you're still just stuck in that tow line where no one is really going anywhere. We're all closer, but it's only the first two that can really do something.
"We've got to change that formula where it's easier to follow in the pack, but you can also be rewarded if you're better at driving the car with less downforce. I want to see the drivers that really excel get a better advantage.
"That's why they pay us to be in the seat. That's why they pay the engineers, to find the perfect setups that we can make an advantage and get away with it. Not so we can win by two laps.
"I just think the dynamic of the race, the complexion, could look a little differently."
---
May 29, 2023
–by Mark Cipolloni–
If the Indy 500 was an F1 race, the winner of this year's Indy 500, Josef Newgarden, would have been stripped of his win, 2nd place Marcus Ericsson disqualified as well, and 3rd place finisher Santino Ferrucci would be the official winner of the 107th running of the Indy 500.
In F1, a driver cannot cross the pit entrance or pit exit line separating the official racing surface and the pit lane.
On the final lap, coming down for the checkered flag, both Newgarden and Ericsson drove off the racing surface and onto the pit lane – illegal in the premier form of motorsports in the World – Formula 1.
If this is legal, the race leader could drive all the way over onto the pit lane entrance  and back all 200 laps of the race to break the draft!  Imagine that! So dangerous. You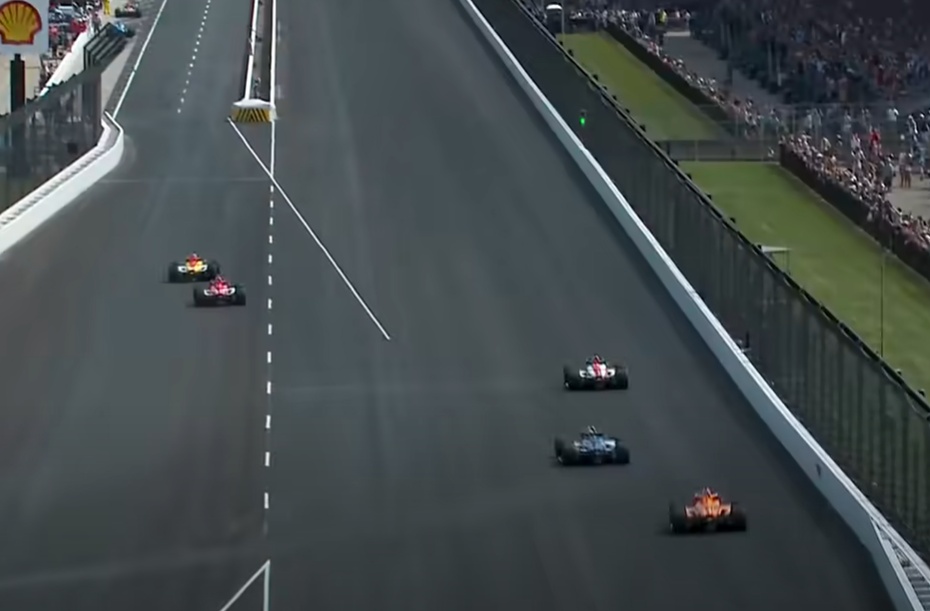 Marcus Ericsson slammed IndyCar's handling of the Indianapolis 500's final laps and last restart as "unfair and dangerous" after being denied a second consecutive victory in the event by a last-lap Josef Newgarden pass.
The 2020 Indy 500 finished under yellow after a lap 196 crash. Ericsson believes this year's race "should have finished under yellow" too.
"It was an unfair and dangerous end to the race," said Ericsson.
"I don't think there were enough laps to do what we did. We've never done a restart straight out of the pits. We don't get the tires up to temperature.
"I think I did everything right behind the wheel. I did an awesome last restart, I caught Josef completely off-guard and got the gap and kept the lead into Turn 1 which no one else had done all day. But I just couldn't hold it on the back [straight], I was flat but couldn't hold it.
"I feel we did everything right, I feel like we won that race and it sort of got taken away from us. The situation is what it is. It's tough to swallow."