F1: 'Better' to make mistakes with 2023 car – Sainz Jr.
(GMM) Ferrari is pinning its hopes on key car upgrades that the fabled Italian team will unveil this weekend in Barcelona.
Red Bull went to Monaco expecting that Ferrari's slower-corner strength may pose a threat to the energy drink-owned team's dominance in both qualifying and therefore the race.
Ultimately, it was another messy weekend – with Charles Leclerc a minute behind in sixth at the checkered flag.
Carlos Sainz Jr., meanwhile, was challenging for a podium until driver and strategy mistakes intervened – with the Spaniard publicly enraged on the radio.
Afterwards, he sounded resigned about Ferrari's fate in 2023.
"I got a little frustrated – I'm not going to try to fool you," said Sainz.
"But it's better that these things happen this year, when clearly the car is not where we want it to be," he told the broadcaster DAZN.
"We must continue learning from these situations, from these moments of tension and doubts that we have from time to time and we must continue to improve," Sainz added.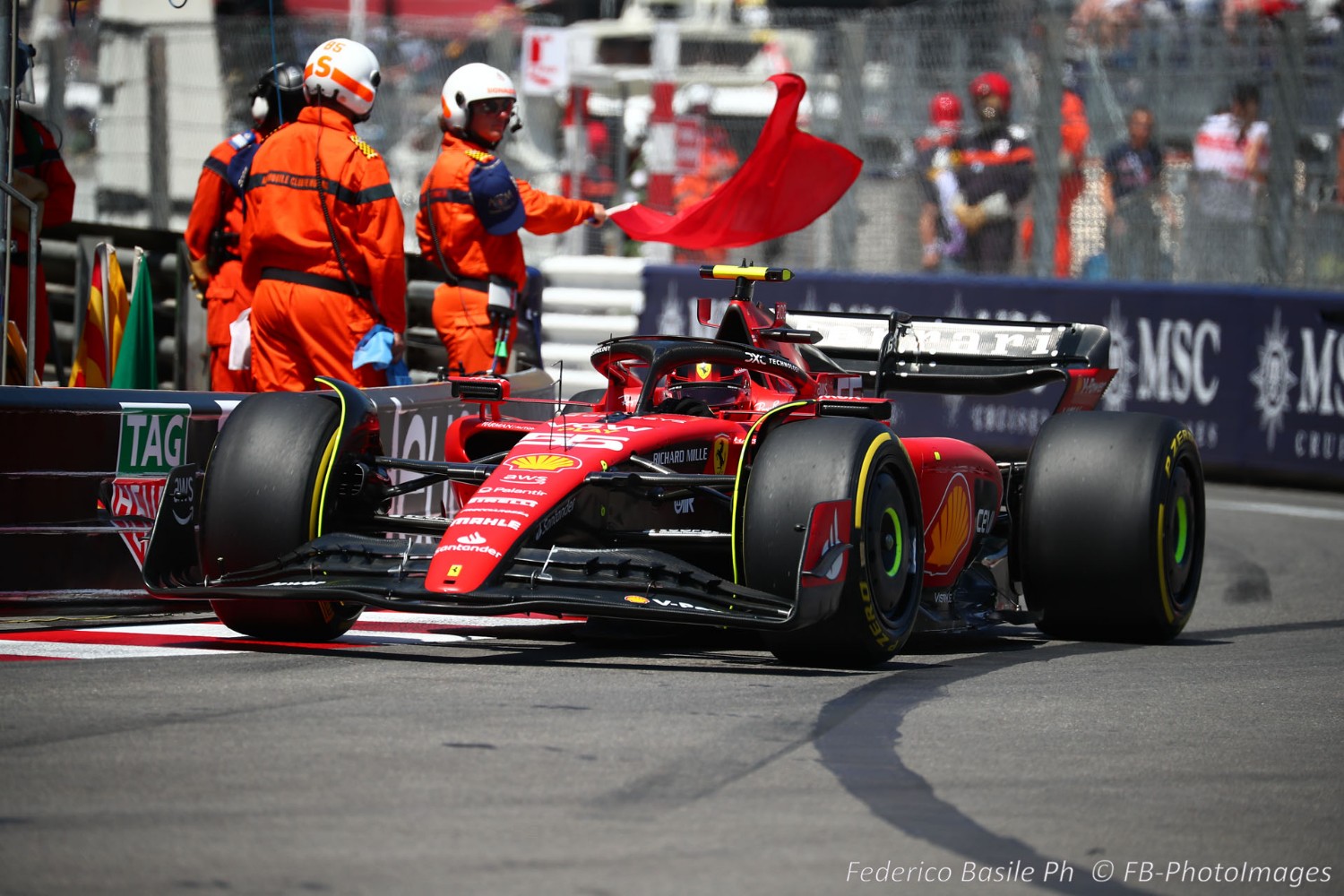 The good news for Ferrari, however, is that a major car upgrade – complete with new rear suspension to tackle severe tire wear – is now looming ahead of the Spanish GP.
Charles Leclerc, sixth at the checker, said excessive wear was also a factor in Monaco.
"I thought that here in Monaco the critical issue would not arise," he told Sky Italia, "also because I had managed the compounds.
"But at one point I was in big trouble and all I could do was pit."
The team had intended to debut the upgraded package at the cancelled Imola race, and – unlike Mercedes – decided that Monaco was not appropriate for the rollout.
And so, team boss Frederic Vasseur forgave Sainz for his Monaco mistakes – including running into the back of eventual podium-getter Esteban Ocon.
"Nobody expected such bad weather conditions. We can't blame him," Vasseur said.
"There were other incidents as well, like (George) Russell – he also went off. So that's how it went now but let's focus on Barcelona.
"We're going back to a traditional track. Already in qualifying here we had good speed on Saturday and we should be good in Spain too.
"We are also bringing updates to the car and we hope they will give us benefits in performance," the Frenchman added. We'll see what we can do."
Vasseur also made clear that his dry humor remains in check when asked how he celebrated his 55th birthday on Sunday.
"Someone brought me a part of Sainz's wing as a gift," he laughed.