IndyCar: Friday Afternoon Update from The Detroit Grand Prix
The weather in downtown Detroit is hot and humid today as the fans arrive at the new Detroit Grand Prix race track.  It is almost 90 degrees under sunny skies this afternoon.
AR1 spoke with more drivers today regarding the new track's surface and elevations.
Santino Ferrucci, the driver of the No 14 AJ Foyt racing/Sexton Properties Chevrolet,  was pretty surprised with the decision made this morning in the driver's meeting.  "It is very interesting to see the drivers complain.  Common sense definitely was not existing in the meeting."
"The series moved the pit limiter off, like 400 feet down pit road.  To make pit road almost double at the speed limit.  So now we have to do 40 MPH for so long."
"Other than that, the place looks great.  I think safety has done a good job. The tires are awesome.  The walls look great. "
"There are obviously going to be some bumps that they will work on for our cars, in particular.  That is expected for any street course.   Hats off to Chevy and Bud Denker, especially, for making this happen."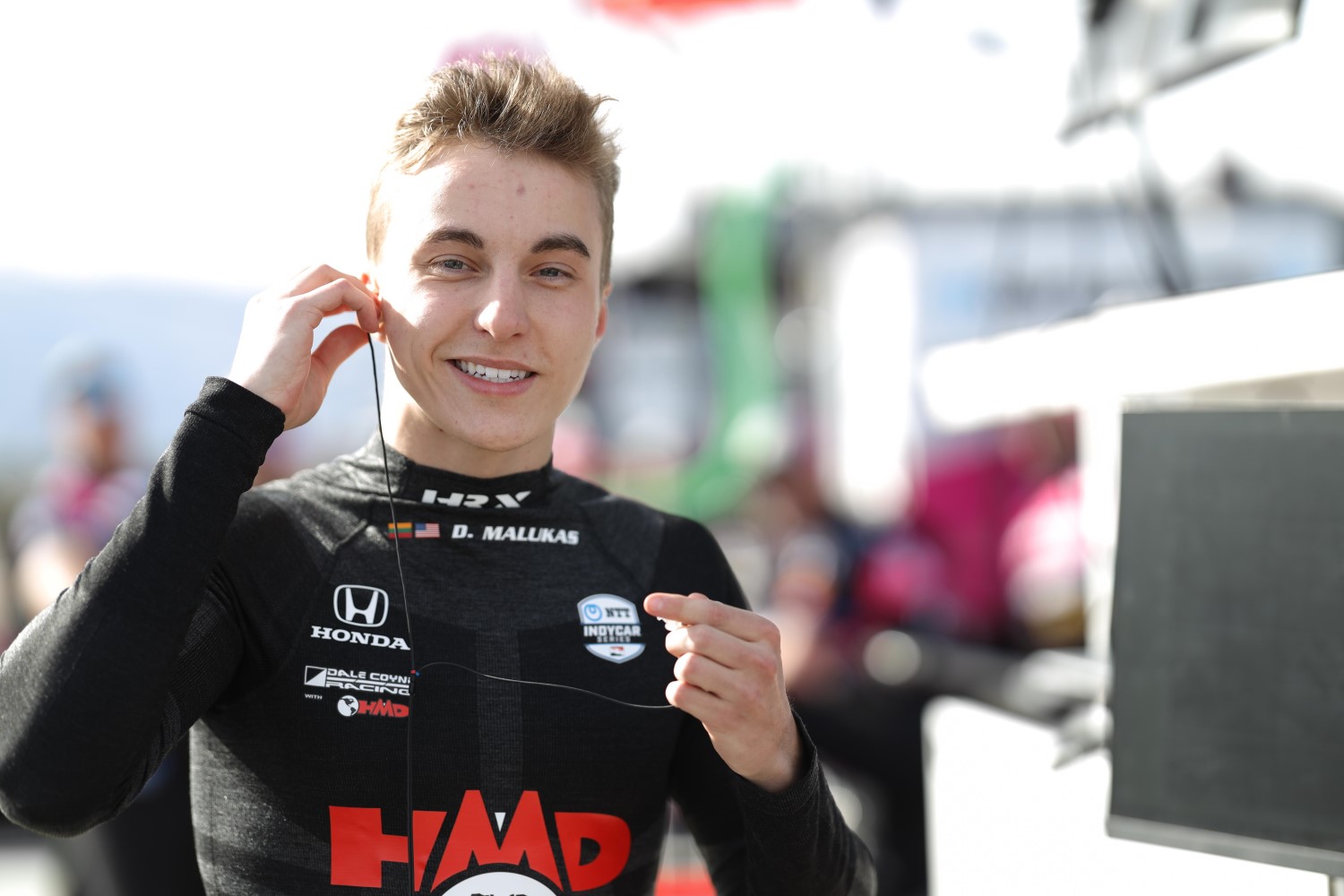 Another interesting comment on the track was from David Malukas, driver of the No. 18 HMD Trucking entry.
"There are a lot of bumps.  And then there are bumps on top of bumps.  And then like some manhole covers.  I think it will add some characteristics to the track, might make if fun.  Every corner you go into, you hit a bump and you don't know if you are go flying into a wall or if it is going to help rotate  the car."
"And there are a lot of bumps and in the middle of every corner too."
"it is going to be really interesting, if the cars can  survive then I think it will be a fun track."
"It all depends if the drivers can all like work with each other and make sure it all works.  If it works, it will be a really cool weekend.  It is going to be one of those things were someone makes a move, you might have to be a little bit kinder than normal."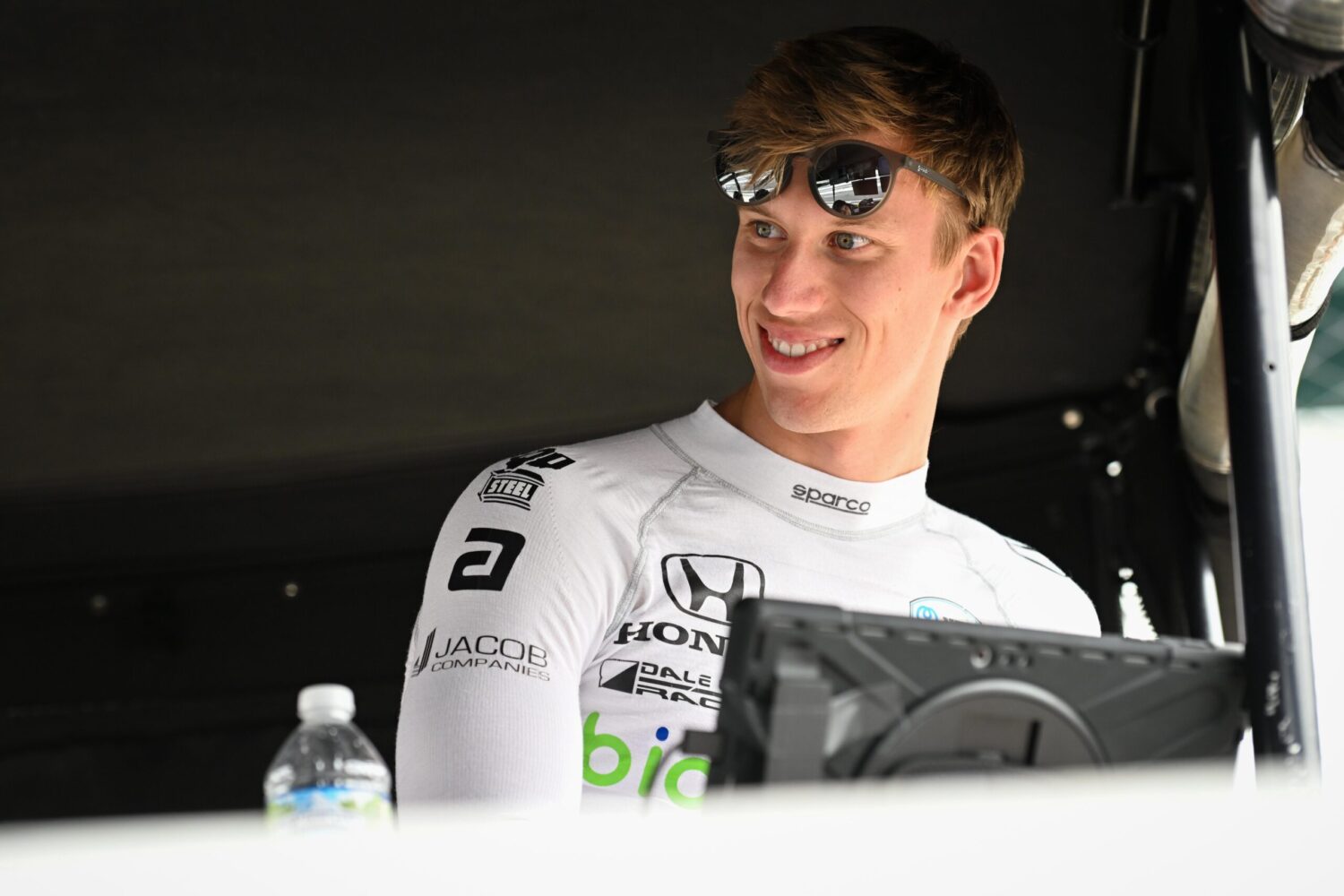 David's rookie teammate, Sting Ray Robb, had interesting comments about the new track.  "It is a street track.   It is 1.7 miles long and the straightaway is .8 mile longs.  So you can do the math there."
'The track has some expansion points, like other tracks we have been to.   It will be interesting  to see how that changes throughout the weekend with the heat.  I do not think it will as bad as Nashville, the expansion joints on the bridges.  But I do think it will have some movement."
"You go down Jefferson Avenue, on that 1 mile straight away, it is a super wide hairpin, which is great for turn one after the green flag.  But there are manhole covers on the racing line and some parts of the track are going to be really tight."
"You can pick one straightaway and count to ten for the number of manhole covers, then pick the next straightaway and count to ten.  There are four or five in the hairpin."
"For us, it is nice to be able to do to a track where no one has been before.  Everyone is starting from ground zero.  If you have a good street course car, you are probably going to be good here."
The NTT INDYCAR Series is going out to see what really happens soon at 3 pm.
Lucille Dust reporting live from Detroit