F1: Spanish GP possible race strategies
Assuming the rain holds off, here are the possible tire strategies for today's Spanish GP.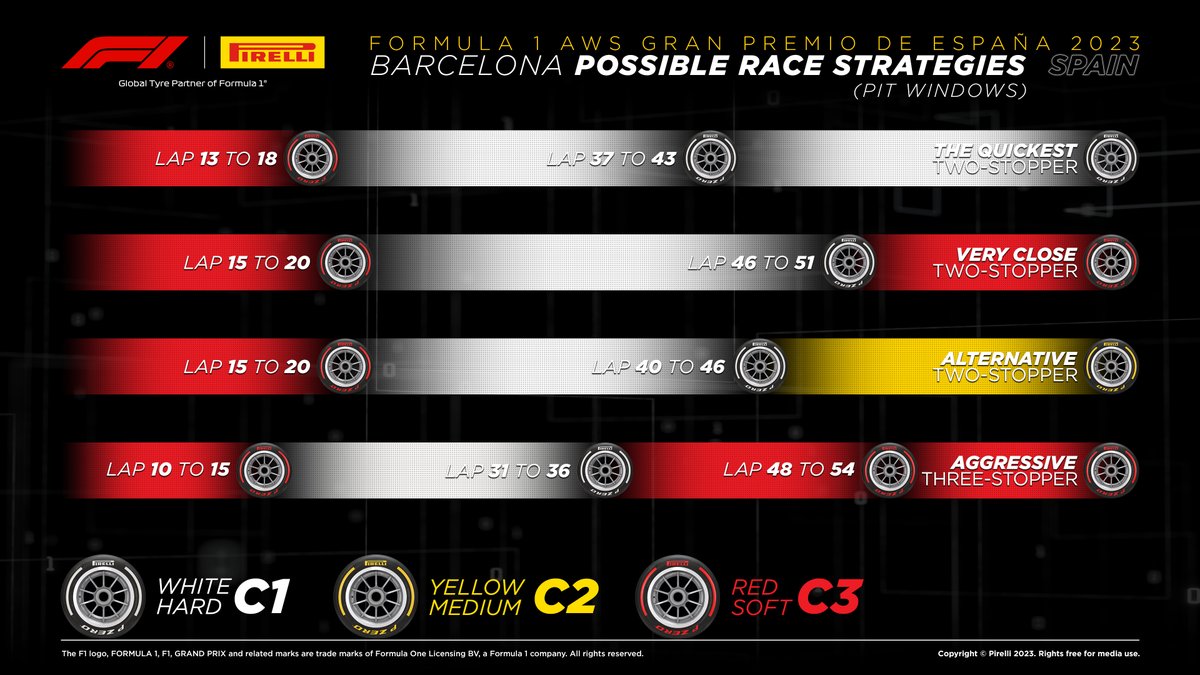 Here are the tire sets each driver has remaining for the race.
Note, for example, that Lewis Hamilton only has one set of hards remaining and cannot try the first strategy above, deemed the fastest by Pirelli. The smart drivers saved two sets for the race.