F1: Leclerc has 'lost his way' at confused Ferrari
(GMM) Charles Leclerc may have "lost his way" at the struggling Ferrari team, according to well-known Dutch racing driver Tom Coronel.
The Maranello team brought a visibly-upgraded car to Barcelona, but despite qualifying second behind Max Verstappen, Carlos Sainz slipped to fifth at the chequer.
"I did a very careful first stint but after 12-13 laps I had no tires," the Spaniard said afterwards.
"Then with the medium and hard I had to go very slowly to be in the target laps we had. If we push, we go even slower. This is our biggest weakness."
He is wondering if Ferrari's upgrades actually worked.
"Here, Mercedes has gone where Aston Martin was – 30-40 seconds behind Red Bull," Sainz explained. "And we are still 50 seconds behind. We have not moved."
Sainz said the problem is not a lack of effort at the factory.
"They are giving everything – nothing can be blamed on them," he insisted.
"We tried everything. Parts of the car have arrived that should not have arrived at this race. Maranello is dedicated, but there is a lack of understanding to make these cars faster in the race."
Personally, however, Sainz thinks he is "driving well".
"Except for Baku, Australia, Miami, Monaco, the feeling is very comfortable even if it's not an easy car. But in the race we just look in the rear view mirrors," he said.
"For the driver it's frustrating to go backwards, but I'm giving the best of myself in a difficult year and I hope it can be corrected soon."
But for Sainz's teammate Charles Leclerc, Barcelona was a horror story – out of qualifying in Q1 and out of the points at the checkered flag.
"You can see it – he's lost his way," Coronel told Viaplay.
Recently, an increasingly frustrated Leclerc was linked with a move to Mercedes – but Coronel thinks Ferrari may be starting to wonder if splitting with the highly rated Monegasque might actually be a good idea.
"Yes, I think it's the other way around," said Coronel. "They have to make a choice at Ferrari that shakes things up.
"A rumor is really cool, but for all I care I think they should pay Lewis (Hamilton) 20 million too much to get him. Then at least something happens in that team to give them a bit of positivity.
"They need someone like Lewis because the package they have is wrong. So start with this – drop the bomb. Because they need something new."
Former F1 driver Christijan Albers agrees that Leclerc, 25, should perhaps no longer be seen as a world champion of the future.
"They thought they had the new winner in Leclerc," said the Dutchman.
"He's a monster in qualifying, but in the race it's always 50-50 – you never know where you stand and it's never consistent.
"If you then look at a Fernando Alonso, a Max, a Lewis Hamilton, all their lap times are within a few tenths of each other. If you then look at a Carlos Sainz or a Sergio Perez or a Leclerc, then it's more like a casino," Albers added.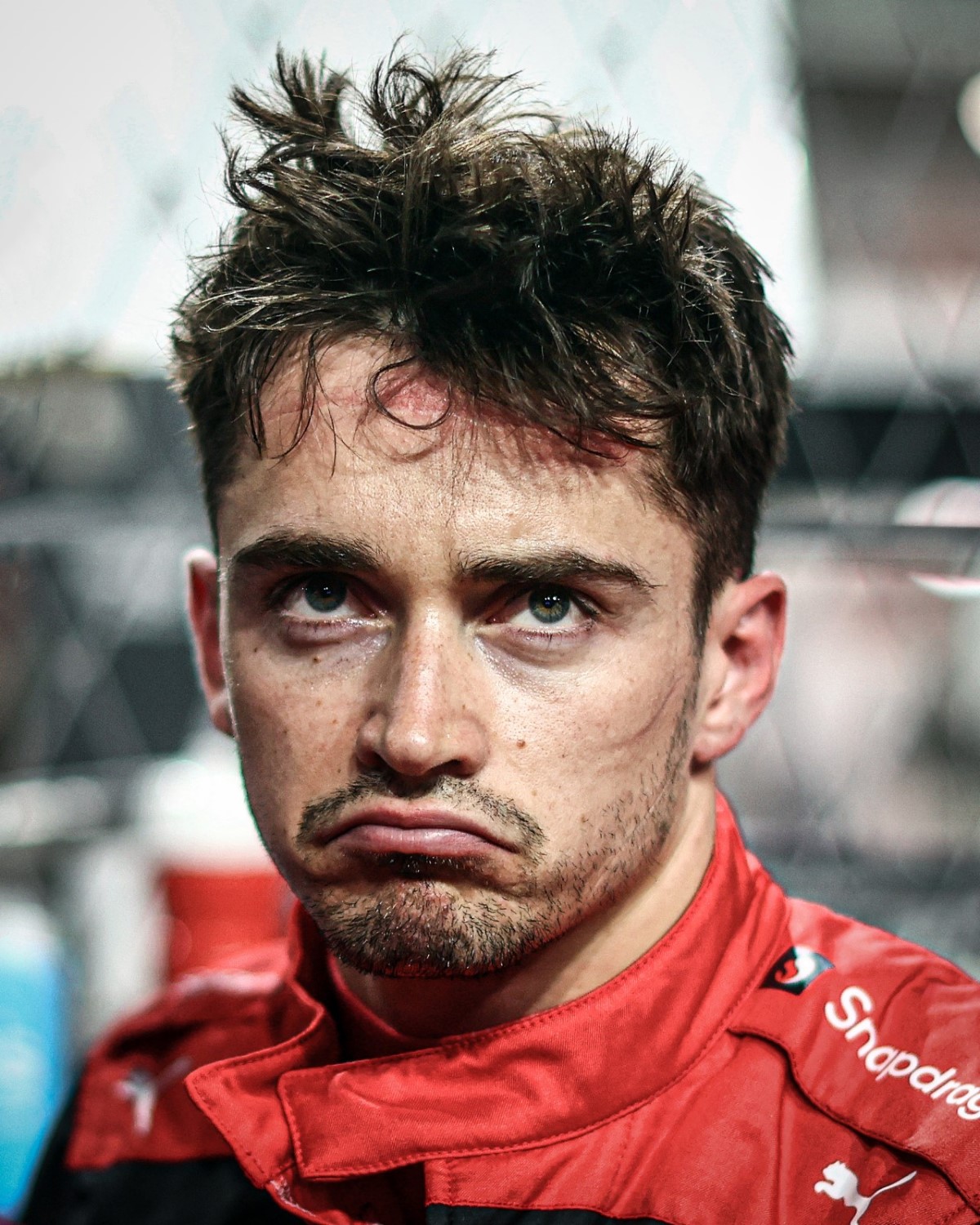 For his part, Ferrari boss Frederic Vasseur insisted the updates in Barcelona represented a "step forward", but he admitted the team is no closer to understanding the true and underlying problem.
"It's the inconsistency," he said. "It cannot be explained.
"In the race, we still have the same problems as before. We don't manage to do consistently fast laps."
After bowing out of Q1 on pure pace on Saturday, Leclerc said he suspected a problem at the rear of the car – but nothing was found.
"Yesterday I couldn't drive because of the rear, today it was the front. It's incredible how inconsistent we are. Yet I am doing the same things and driving the same way.
"It's a problem we've had for a long time and it's impossible to understand."
Vasseur said he isn't sure if Leclerc's car was actually suffering from a problem throughout the Spanish GP weekend.
"We don't know," he told Sky Italia. "We weren't allowed to look because of the regulations.
"We modified the car so that he can drive, but now we have to examine it in the factory."
As for Ferrari's problems on a whole, Vasseur concluded: "We can come back relatively quickly, but first we have to take the step. And it's not an easy step.
"We've had a couple of months, but we couldn't solve the problem."