F1: Red Bull tried to slow dominant Verstappen – Marko
(GMM) Dr Helmut Marko says Red Bull tried to slow runaway championship Max Verstappen en route to yet another victory on Sunday in Barcelona.
The Spanish GP was one of the Dutchman's most dominant displays ever, as he completed the 'grand slam' of P1 in every single session.
He completed the grand slam with the fastest race lap.
"He insisted on going for the extra point even though his tires were no longer as good as Checo (Sergio Perez)'s as we didn't want him to do it," Marko told the Austrian broadcaster ORF.
"You just can't get this sort of thing through to him," the 80-year-old laughed.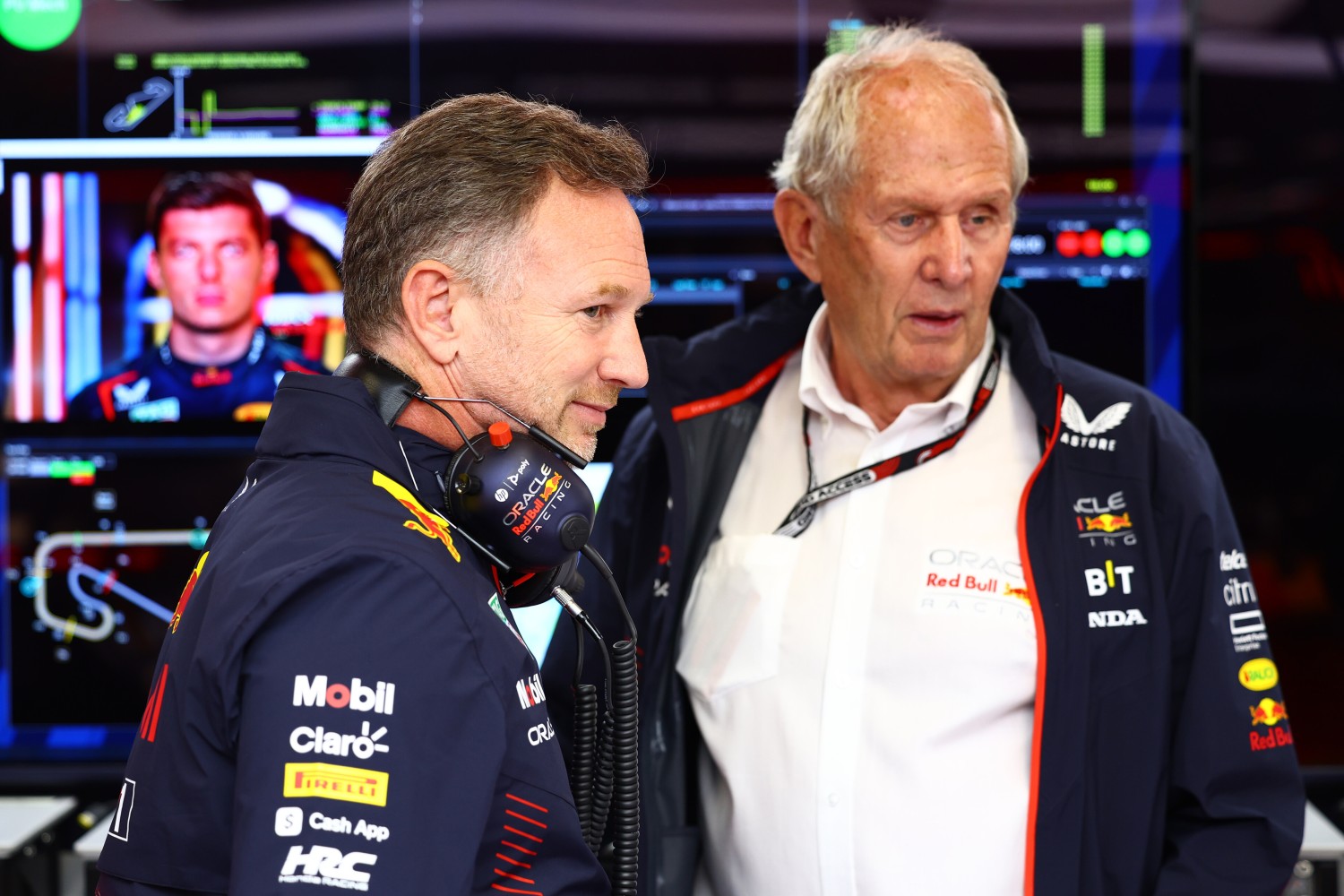 Red Bull also tried to warn the back-to-back world champion about repeatedly breaching the track limits.
"He had three warnings and we really didn't want to risk anything in a situation like that," said Marko. "But you can't be angry with him."
Indeed, with Fernando Alonso's Aston Martin off the podium pace in his native Spain and Ferrari still struggling, the closest challengers were the two Mercedes – some half a minute adrift.
"Hopefully throughout the year it will already get closer and maybe next year there are more teams really up there," Verstappen said afterwards.
And after two bad weekends for teammate Perez, Verstappen's lead is now 53 points.
"After Monaco, this was a real killer for Perez," former Red Bull driver Robert Doornbos told Ziggo Sport.
As for Mercedes, the Brackley based team is at least happy that its 'B' car – now featuring Red Bull-like sidepods – seems to have taken a clear step forward.
"They made a big step forward and set very good lap times," Marko agreed.
"But as long as we're still relatively far ahead, we are calm about it."
That is despite the fact that, as the season progresses, Red Bull's more limited wind tunnel time and the budget cap breach penalty should start to bite.
"We're relaxed about that," Marko insisted.
"What we have in the pipeline has been planned for a long time. We're two or three tenths ahead and that's quite a lot."
Even Verstappen isn't overly concerned about Mercedes' obvious step forward in Barcelona.
"The other teams can copy as much as they want from us," he is quoted by La Gazzetta dello Sport. "I don't care.
"Our team will continue to bring updates and do better and better as well."
Mercedes boss Toto Wolff admits Red Bull could ultimately win every single grand prix in 2023.
"I hope not because that would not be good for F1," he told Osterreich newspaper. "But they have a car with which this is possible.
"We have the best drivers to counter that, but we have to get our car right to prevent it."