NASCAR: Next Gen car to get significant safety upgrades
NASCAR has informed its Cup Series teams that additional safety updates need to be implemented on the Next Gen chassis effective early next month at Atlanta Motor Speedway.
Alongside the right-side door bars and extending towards the rear clip, NASCAR Cup teams will now be mandated to run a steel plate in addition to the chassis adjustments made for the Coca-Cola 600 at Charlotte Motor Speedway. The right-side door bar gussets and the removal of the front clip V-brace are changes that remain, in addition to the removal of other front-clip components to create a softer and larger crush zone for frontal impacts.
Also included in the updates are front bumper strut softening (modifications to existing parts), the requirement of an empty front ballast box and a modified cross brace. NASCAR will incur the cost of all these updates.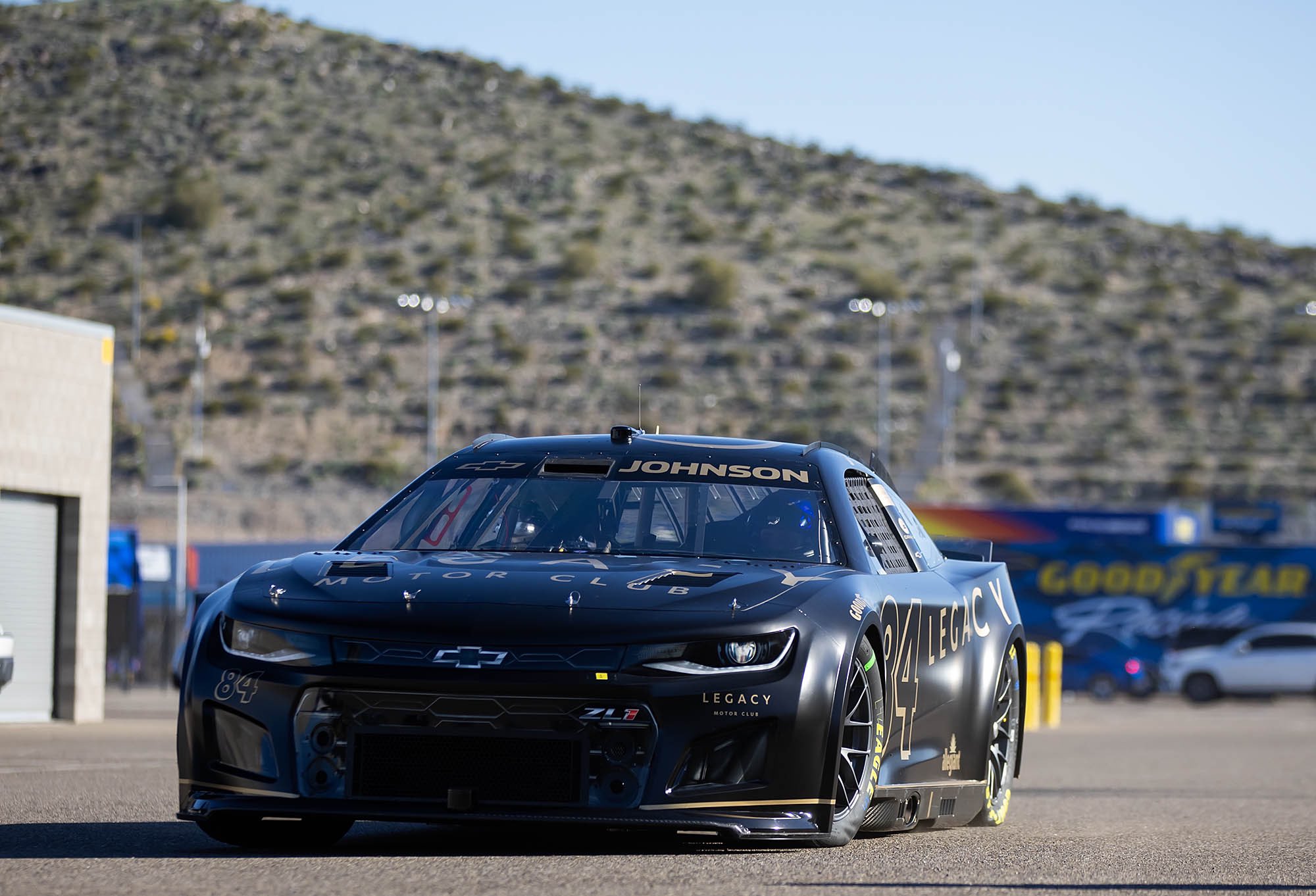 "We've taken a lot of the steel structural members and removed material from key elements to make this structure less stiff," said Dr. John Patalak, vice president of safety engineering at NASCAR. "We have slots on both sides, we have deleted some cross members between the upright mounts and we've treated some of the areas down low that are some of the first to contact the wall on the front clip. We've also added slots to this ballast container as well as some holes, and it's all an effort to increase the amount of displacement we're getting out of the car and to reduce the accelerations that the driver is experiencing."
While frontal crash improvement work was already underway, the crash between Kyle Larson and Ryan Preece in April at Talladega Superspeedway set a baseline for testing — testing that has produced beneficial results. Larson and Preece also made visits to the NASCAR R&D Center to assist with the investigation.
"The right-side door bars of the center section is getting a steel plate welded to it and really what it does it's strengthening the right-side door bars against intrusion for crashes like we saw at Talladega with the 5 and 41," Patalak said. "We reconstructed that crash at a test facility and we're pleased with the performance where we're hanging on to everything. We still do have bent door bars but minimal intrusion and much better performance."
Both cars in the crash test were constructed with the new safety updates.
In its second year of competition, the Next Gen race car has already made significant strides in safety due to the amount of information being gathered every weekend at the track. Incidents and experiences allow engineers at the NASCAR R&D Center to take real-world data and apply it to the car's continued development.
"If you remember back to when we started, we did a lot of work in simulation," said Patalak. "So, you have one clip and it's got to live at Bristol and Dover and curb jumping at road courses and the wheel-to-wheel contact that happens every weekend. NASCAR and Dallara needed to make sure that the structure of the car was strong enough to not bend during all of those things. … That presents a challenge to crash defamation that we want to occur for the safety of the drivers.
"There's always a balance in all of that. So, after we got a year of data under our belt, NASCAR and Dallara could really go back with wheel-force data, tire-test data and our teams are a huge resource giving us data that they get to really understand what are the true loads going through the front clip. And after we got that data, after a year of racing, we were able to go back and make our simulations better."
These Cup Series changes are set to go into effect during Atlanta's upcoming night-race weekend, with the race set for Sunday, July 9 at 7 ET on USA Network, PRN and SiriusXM NASCAR Radio.
Updates to the center and front clip of the car announced Thursday:
Plated right-side door bars
Front clip softening
Front strut softening
Front ballast box softening (must be empty)
Modified cross brace
Center section updates:
Two left-side door plate gussets
0.060" thick right-side steel door plate installed
Additional tube in the left side of the main cage
Front clip updates:
Upper rail triggers
Removal of upper control arm longitudinal tube behind engine mount
Front ballast softening (must be empty)
Upper frame horns
New front cross member
Front bumper strut updates:
Four main slots in the right and upper struts
Two minor triggers on the longitudinal leg
Eight main slots in the right and left lower struts
Two minor triggers on the longitudinal leg