WEC: Alpine reveals its future Hypercar for Endurance racing
–Press Release–
Alpine revealed the A424_β, the precursor to its Hypercar, which will compete in the premier category of the FIA World Endurance Championship from 2024.
The product of close collaboration between the Alpine and Oreca teams, this LMDh prototype sets the A-arrow brand on the road to automotive and sporting excellence.
Its racy design was presented to a large audience of international journalists at the brand-new Alpine Paddock Center near Le Mans Circuit.
A NEW ERA
A stalwart in endurance racing since 2013, Alpine renews and reaffirms its love of competition with its entry into the premier category of the FIA World Endurance Championship (FIA WEC). The A424_β initiates this new chapter by drawing on the brand's racing heritage and DNA. Its design reveals the styling cues of its future production models. Thanks to the LMDh regulations, this prototype illustrates Alpine's sportiness while embodying its ambitions in a category where it will challenge the most famous names in motorsport.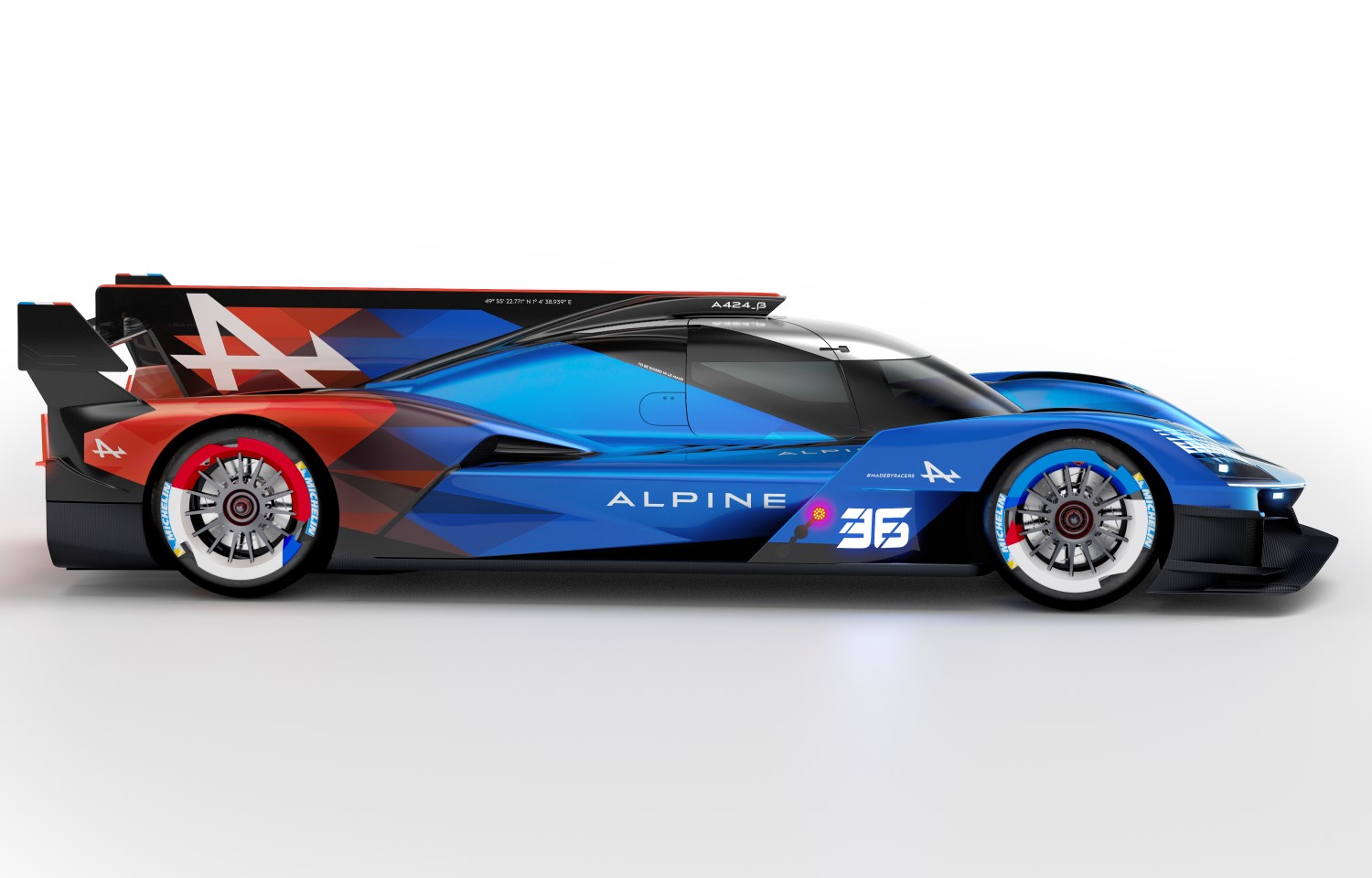 AN EVOCATIVE NAME 
With its design, the A424_β reaffirms the brand's DNA while foreshadowing its future. Its name A424_β is a symbol of this: the terminology of the A followed by three digits beginning with 4, respects the tradition of Alpine's winning Endurance cars, 24 echoes the 24 Hours of Le Mans and 2024, and β designates the final phase before its launch.
The A424_β is the epitome of Alpine elegance and sportiness. A genuine work of automotive art, it heralds Alpine's future light signature on an extraordinarily racy and assertive front end, while the rear reveals two exceptionally eye-catching A-arrows. The triangular motif symbolizing Alpine's snowflakes equally also shines through the daggerboards and rear wing.
In the cockpit, the drivers will seat within the refined, sleek and smooth bodywork similar to a road-going supercar. The flanks are equally inspired by Alpenglow, Alpine's manifesto, embodying the fascinating future of the brand's production and competition models.