F1 to move to Rio, Sao Paulo says no
(Update)
(GMM) Chase Carey has confirmed that Rio de Janeiro is on course to join the Formula 1 calendar.
There have been rumors for some time that a new permanent circuit in Deodoro, a neighborhood in Rio's west zone, could replace Sao Paulo as F1's Brazilian GP host.
Now, O Diario Motorsport, a specialist Brazilian publication, claims F1 CEO Chase Carey has sent a letter to acting Rio governor Claudio Castro.
The letter confirms that Liberty Media has reached an agreement with the new race promoter Rio Motorsports.
"I am writing to update you that we have now finalized the agreements for a race with Rio Motorsports LLC, which will host, organize and promote Formula 1 events in Rio de Janeiro," Carey reportedly wrote.
"These agreements are ready for execution and announcement by Formula 1 once all necessary licenses have been issued by the relevant authorities," he added.
Both authorities mentioned by Carey – INEA and CECA – relate to environmental approval for the F1 venue, amid concerns about the potential impact on the nearby Comboata forest ecosystem.
---
July 2, 2020
(GMM) Organizers in Rio de Janeiro are still pushing to have the Brazilian GP relocated from its current venue in Sao Paulo.
According to O Estado de S.Paulo, JR Pereira – the boss of a consortium (Rio Motorsports) that won a bid to build a Formula 1 circuit in Rio – met with Brazilian president Jair Bolsonaro on Wednesday.
The report, which was later confirmed by the president's office, said an update about negotiations to secure a F1 race deal for 2021 and beyond was on the agenda.
Other government officials were also in attendance, and O Estado de S.Paulo said an announcement could be made within the next few weeks.
The newspaper also said Bolsonaro supports the project, but there remain key legal and environmental hurdles to clear before construction can begin at the military base in Deodoro, in Rio's North Zone.
---
12/13/19 Leaked documents revealed that "the site earmarked for a new racetrack in Rio de Janeiro" linked with hosting F1 in the future "could remain an active minefield."
The new track is being constructed on the site of the Deodoro military base. MotoGP has agreed to a deal to race at the new venue, while Brazil President Jair Bolsonaro claimed that F1 would also make the move.
Sportlight Agency uncovered reports pertaining to the site's decommissioning as a military base, which claim that a "sweep of the area for mines was not fully completed," as documents say that "permanently flooded areas and watercourses were not subject to sweeping" GP FANS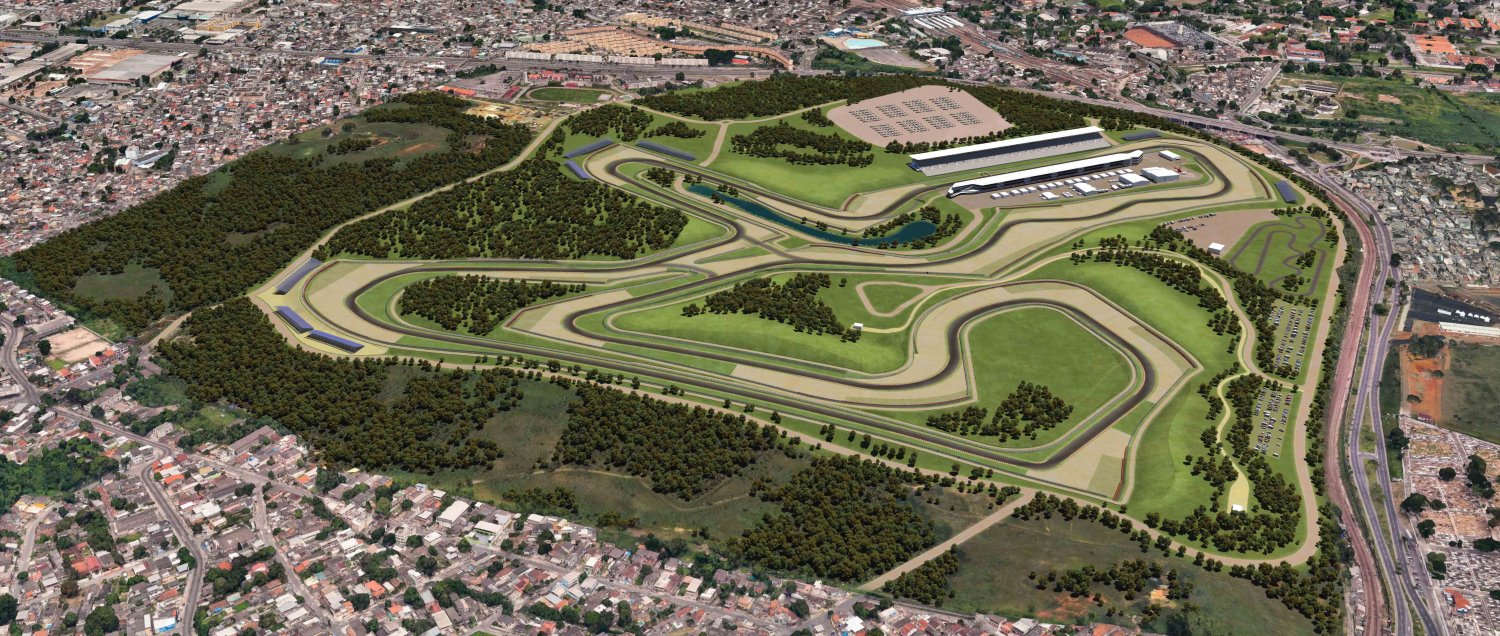 ---
12/04/19 (GMM) Rio de Janeiro's efforts to snatch the Brazilian GP away from Sao Paulo are continuing apace.
While Interlagos organizers want to keep the race at their historic circuit, the rival Rio bid has the support of Brazilian president Jair Bolsonaro.
And now, Rio has also secured the support of the state government too.
UOL reports that the government's sports secretariat has approved a bill that gives the race a 302 million Brazilian Real (US $72 million) tax break for the first two races in 2021 and 2022.
The report said the money is intended to cover Liberty Media's race fees, not the construction of the circuit at a former military base west of the city.
Also unanimously approved by the Rio state government was the overall "Formula 1 Rio de Janeiro 2020-2030" project.
However, the approval of the company slated to build the circuit, Rio Motopark, is being investigated by the public prosecution service for bidding irregularities.
---
11/27/19 (GMM) Moves to relocate the Brazilian GP from Sao Paulo to a brand new circuit in Rio de Janeiro are continuing.
Earlier in 2019, controversial Brazilian president Jair Bolsonaro said there was a "99 per cent" chance that Rio will host grands prix in the near future.
Officials in Sao Paulo hit back at that claim, with Interlagos race promoter Tamas Rohonyi saying recently that the Rio project is "not serious" and that talks about a ten-year contract extension is in the works.
But Globo now reports that at a meeting of Rio's legislative assembly this week, an environmental impact study for construction of the new circuit in the northern Deodoro region was received.
"Only with the approval of this study can the circuit be built," the broadcaster explained.
A one-year deadline for approval of the study was imposed, and at the city council next week, a bill that would allow race contracts to be drawn up will be voted on.
Last year, MotoGP promoter Dorna signed a letter of intent to host a race on the new 5 kilometer track, and F1's Liberty Media has also been in talks with local Rio authorities.
Spanish construction company Acciona is lined up to build the Rio track, with assistance from Sporttotal, a Germany company that is also involved at the Nurburgring.
---
11/18/19 (GMM) Sao Paulo's mayor is confident the city will keep the Brazilian grand prix.
Throughout the weekend at Interlagos, fueled by comments made earlier in 2019 by Brazilian president Jair Bolsonaro, rumors went up and down the paddock about Rio de Janeiro potentially taking over the race.
But mayor Joao Doria said on Sunday: "As far as we are concerned, F1 will be in Sao Paulo for another ten years.
"We will move forward in the first week of December with Chase Carey and his team to formalize this ten year deal," he added.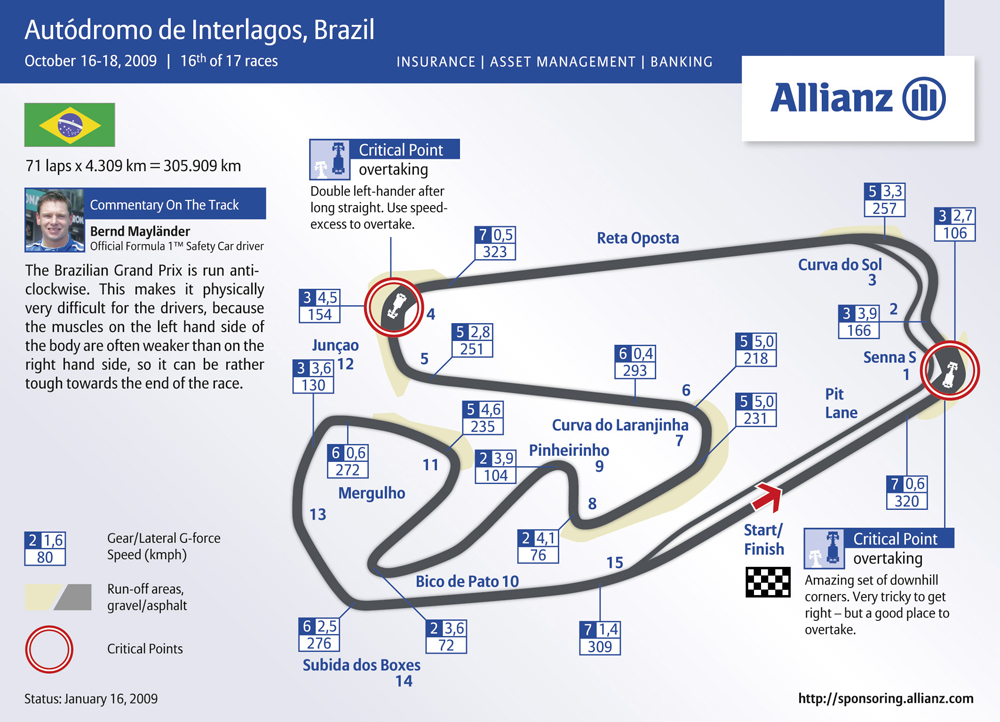 Doria said it is notable that six-time world champion Lewis Hamilton also supports the race staying in Sao Paulo.
"Here we have tradition, and the drivers consider Interlagos to be one of the best and most significant circuits in the world," he said.
"I don't want to debate with (Rio) governor Witzel, president Bolsonaro and Rio de Janeiro, but we are going to do everything we can," Doria insisted.
---
11/16/19 (GMM) Brazilian GP promoter Tamas Rohonyi says he is not worried about losing the Formula 1 race to Rio de Janeiro.
The prospect of a switch from Interlagos to Rio is a hot topic in the paddock, but Rohonyi told La Gazzetta dello Sport that he is "99 per cent" sure F1 is staying in Sao Paulo.
"Either F1 remains here or Brazil will no longer have a grand prix," he said.
As for the claims that F1 owner Liberty Media favors a switch to Rio, Rohonyi added: "I do not comment on what I do not know.
"I only know that in Rio there is land with trees and animals, and at the moment it is still a land full of trees and animals.
"I believe that it is physically impossible for an event to take place there in 2021," he said.
Rohonyi said the entire story had been prompted by controversial Brazilian president Jair Bolsonaro.
"Rio became an option only because it was supported by the president. Bolsonaro was badly advised when he made those comments," he said.
---
08/18/19 Sao Paulo governor Joao Doria is again vowing to keep the Brazilian Grand Prix at Interlagos after next season.
The future of the race at the historic circuit was cast into doubt earlier this year when the country's president Jair Bolsonaro declared the race would be moving to Rio de Janeiro in 2020 at a new track in the suburb of Deodoro.
That date has since been pushed back to 2021 with the Autodromo Carlos Pace already having a contract in place for next year, but Sao Paulo isn't giving up without a fight.
"Formula 1 will not leave Sao Paulo," Doria was quoted by Motorsport Week as telling Terra.
"Rest assured that it will continue here. There was a lot of desire from Rio to take the F1, but from Sao Paulo it will not leave. We will not allow F1 to exit.
"Currently, we made arrangements with Liberty so that F1 will continue here in Sao Paulo."
Interlagos has hosted the Brazil GP for every year since 1990 but recent incidents with crime during the race weekend and financial limitations have cast doubt over the race's future.
F1 CEO Chase Carey has held talks with Sao Paulo over a new contract and while the country may not boast any current drivers on the grid, interest in Brazil remains high.
---
07/22/19 (GMM) It is not smooth sailing for the new Formula 1 track in Rio de Janeiro.
Last month, we reported that the proposed venue for the 2021 Brazilian GP was being accused of being embroiled in "one of the largest corruption cases in public tenders" ever seen in the city.
Now, Rio's justice department has suspended the bidding process altogether, citing the lack of an environmental impact study.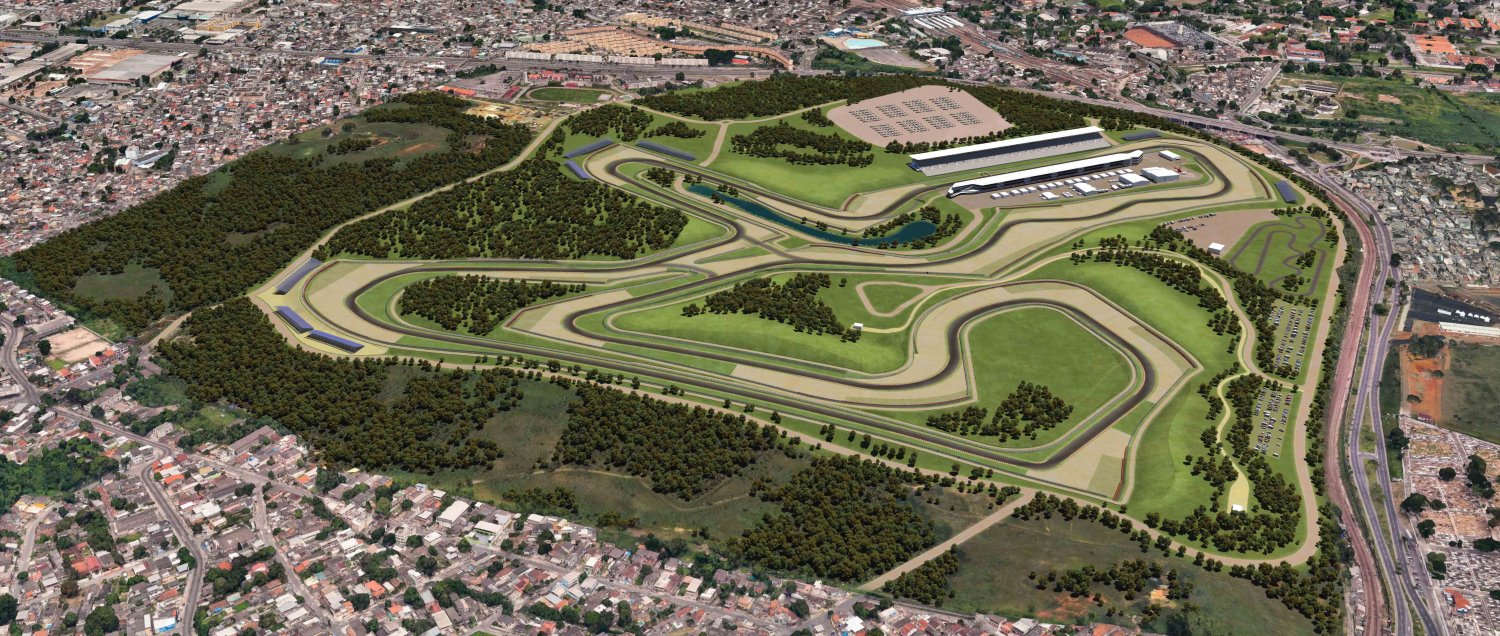 "From the information in the file, the degradation of the environment is probable," the judge said, according to Globo.
Rio Motorpark responded by confirming it will "comply" with the cessation but insisted that a major environmental impact study is currently "underway".
In June, Liberty Media CEO Chase Carey met with Brazilian president Jair Bolsonaro, who said he was "99 per cent" sure Rio would host a F1 race in 2021.
---
06/26/19 (GMM) The governor of Sao Paulo is not giving up on the Brazilian grand prix.
Earlier this week, F1 CEO Chase Carey met with Brazilian president Jair Bolsonaro, who declared the chance of Rio de Janeiro hosting a grand prix in 2021 at "99 per cent".
But Carey has now traveled to Sao Paulo, where authorities have a contract until 2020 to host the Brazilian grand prix at Interlagos.
Sao Paulo governor told Carey that he doubts whether the Rio neighborhood of Deodoro can produce a Formula 1 circuit in time for a 2021 race.
"I would subtly recommend that you visit Deodoro and see for yourself whether there can be a circuit there within the timeframe," governor Joao Doria, in the presence of Carey, is quoted by Globo.
Doria insisted that Formula 1 has not signed a contract with Rio.
"I'm sorry to frustrate Bolsonaro about it, but no decision is made," he said.
"It is not a political, emotional or institutional decision. It's a business decision," he said. "And the business of Formula 1 is very powerful."
Governor Doria denied that he is in any type of "political dispute" with Brazil's president over Formula 1.
"It is simply my duty as governor to defend the state of Sao Paulo," he said. "Formula 1 is one of the highest quality events in the media and it is my obligation to ensure it stays in Sao Paulo."
For his part, Chase Carey also played down the notion of a dispute between Sao Paulo and Rio.
"We are talking with Rio and Sao Paulo to find the best solution for the continuation of the Brazilian grand prix," he said.
---
06/25/19 (GMM) F1's move from Sao Paulo to Rio de Janeiro has taken yet another step forward.
On Monday, controversial Brazilian president Jair Bolsonaro met with F1 CEO Chase Carey in Brasilia.
"We will not lose Formula 1," Bolsonaro is quoted by Globo.
"The contract expires next year with Sao Paulo and they have decided to go to Rio de Janeiro. It will be this or the end for Brazil (in F1).
"The chance of having Formula 1 from 2021 in Rio de Janeiro is 99 per cent or more," said Bolsonaro.
However, the president's latest announcement prompted Sao Paulo governor Joao Doria to respond.
"We will not give up on F1 in Sao Paulo," he said.
"We respect Rio de Janeiro, but it does not seem to me to be economically viable.
"I also suppose there would be a reaction from the drivers, who understand that Interlagos is one of the five best racetracks in the world."
---
05/08/19 This rumor is upgraded to 'fact' today.
The Formula One Brazilian Grand Prix will move to a new purpose-built circuit in Rio de Janeiro, likely to be named after Ayrton Senna, the country's president has revealed.
Brazil's President Jair Bolsonaro signed an agreement with Rio de Janeiro's mayor and governor that paves the way for the construction of a Formula 1 racetrack.
The motor sports track will be located on land ceded by the armed forces in Deodoro, where 2016 Olympic competitions including rugby, basketball and mountain biking took place. The city will award the project to the winning bidder in 45 days, Mayor Marcelo Crivella told reporters. Construction would wrap up some seven months thereafter, Bolsonaro said.
The president subsequently tweeted that the track would be named after Ayrton Senna, the celebrated Brazilian racing car driver who died in 1994. The FIA did not immediately respond to a request for comment.
The circuit's construction will be completed before the end of the year and financed in its entirety by private money and will also target a MotoGP race.
"The management of F1 has decided to maintain a grand prix in Brazil, but Sao Paulo has become impractical because of the event's public financial support and the debt that exists over there," president Bolsonaro told reporters.
"The new racetrack will be built in six or seven months. The hotel sector will be happy, the state economy as well since it will be six of seven thousands jobs generation.
"It is good for both Rio de Janeiro and Brazil."
---
04/27/19 This rumor is upgraded to 'strong' today.
F1 commercial boss Sean Bratches has written to Brazilian president Jair Bolsonaro in support of moving the Brazilian grand prix to Rio.
O Globo newspaper reports that Bratches also sent the letter to Rio de Janeiro governor Wilson Witzel and mayor Marcelo Crivella asking for meetings "in person or by telephone".
Apparently, moves are afoot to build a circuit in Rio that could replace the aging Interlagos track in Sao Paulo.
The newspaper also said contact with the Rio authorities has been made by Dorna, the MotoGP owner, as well as F1 circuit architect Hermann Tilke.
The circuit is proposed for Deodoro, a neighborhood in Rio's west zone.
Bratches said in Baku: "I can confirm the letter."
O Globo also quoted an official of a company called Rio Motorsports as saying: "If construction works are completed by September 2020, formula one competitions can take place there in November."
F1's chief executive visited Rio de Janeiro and met with city officials in November last year. (GMM)
---
11/18/18 (GMM) Rio de Janeiro has emerged as a potential future F1 race host, after rumors of an IndyCar race there emerged, apparently a ruse to lure F1 instead.
With Interlagos to be privatized and Liberty Media scrutinizing the expiring contract that was negotiated by Bernie Ecclestone, a cloud hangs over the current Brazilian grand prix venue.
"We are thinking of replacing a number of existing races with unfavorable contracts with new races that offer better entertainment," F1 chief executive Chase Carey said last week.
In that context, Brazil's Globo reported that Carey recently visited Rio de Janeiro, amid rumors the city is interested in securing a race for 2021.
American Carey reportedly met with Rio governor Luiz Fernando Pezao and other local officials to discuss a circuit to be build in the district of Deodoro.
"Shortly after the race at Interlagos, Carey slept in the Marvelous City and had a long meeting schedule on Monday," correspondent Fred Sabino reported.
Carey reportedly told the governor: "When I woke up in Rio and saw the sea, I realized that it could be a good idea to bring formula one to the city."