Toronto IndyCar race in jeopardy (4th Update)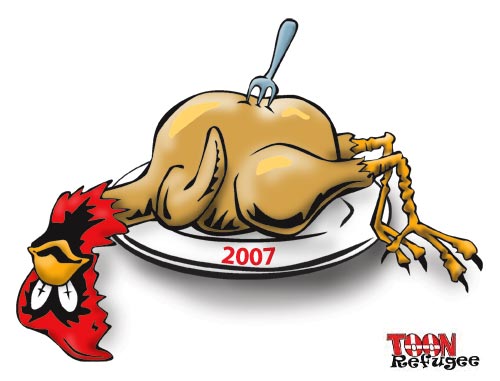 Stick a fork in this race for 2020, it's done
UPDATE As predicted this race is now Officially canceled for 2020.
05/16/20 This rumor is upgraded to 'fact' with this announcement. Although it says postponed, there is little room in the IndyCar schedule to reschedule it.
04/11/20 It is looking increasingly likely the Toronto IndyCar race will be cancelled for 2020 and this rumor is upgraded to 'strong.'
There is no indication the COVID-19 epidemic is slowing and all big events in Ontario and Quebec are cancelled or postponed through June, which means the earliest racing could get going is July. But don't think for a second that everything would suddenly be back to normal.
Ontario would have to rescind, or modify, the five-person limit on gatherings. Maybe they will increase it to 10. The track would have to be built starting July 1st and be ready in 10 days for the July 10-12 weekend. How much overtime money will that cost race promoter Green-Savoree?
The Canada-U.S. border is closed to all but essential traffic. The IndyCar circus isn't getting through until who knows when.
You can split racing fans into three groups: Group 1, who will go to the races no matter what; Group 2, who won't be able to afford to go because so many people are laid off and saving pennies for essentials like food and toilet paper, and Group 3, who won't want to have anything to do with crowds for fear of catching the virus. So right off the bat, the race will lose 2/3rds of its fans.
Stick of fork in this race for 2020, we thinks it's done.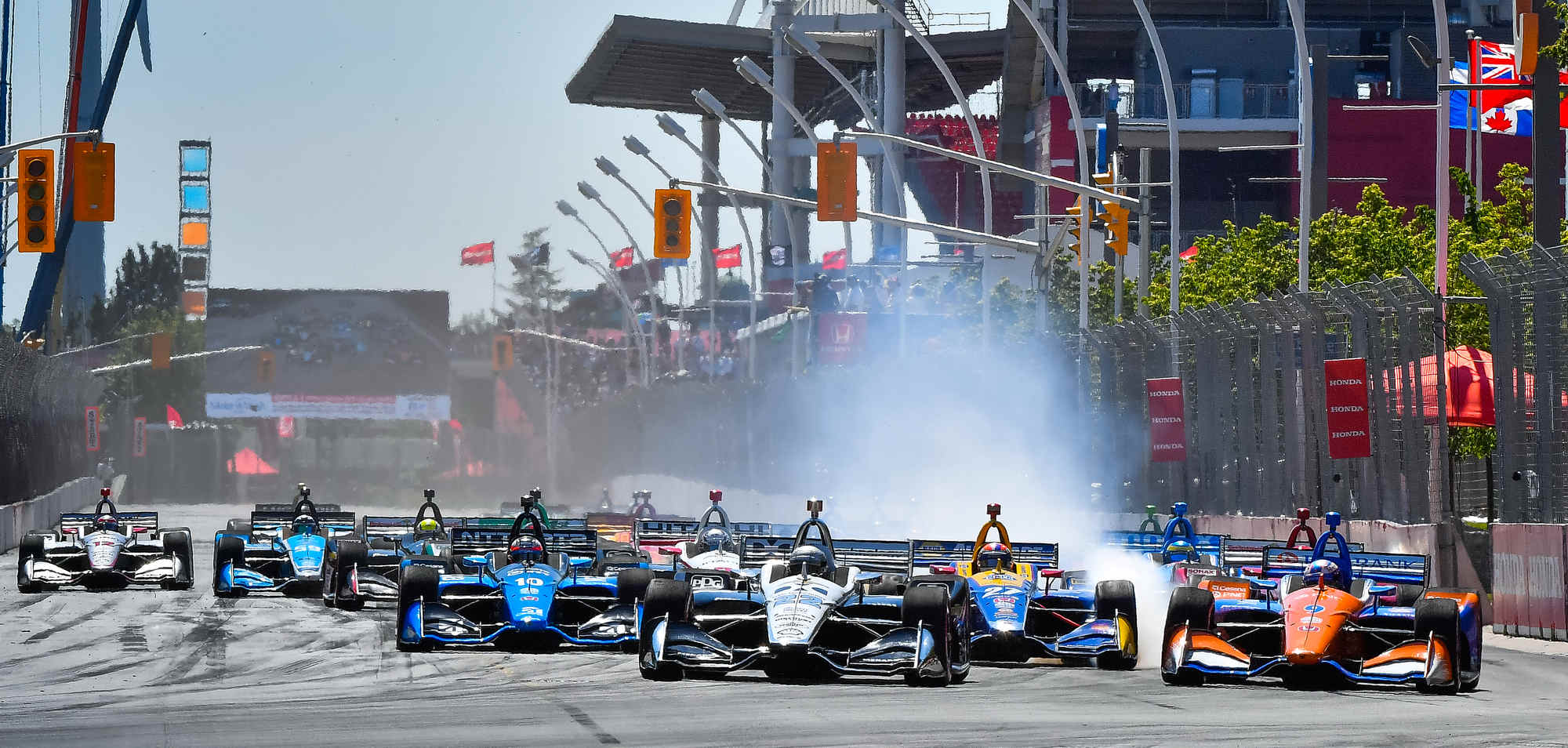 The Toronto IndyCar race could be in jeopardy for 2020
04/03/20 Green Savoree responded to Mayor Tory's announcement in an official statement:
"The Honda Indy Toronto is on the NTT Indycar Series schedule for July 10-12, 2020.
"Conversations have been ongoing with Exhibition Place, City of Toronto, Honda Canada and IndyCar with the intention to hold the event on the originally scheduled date as planned.
"The event is subject to the guidance and mandates of federal, provincial and municipal authorities regarding public gatherings and travel.
"The health and safety of all associated with the Honda Indy Toronto will remain the priority."
Meanwhile the Coronavirus has sprouted up again in China. A county in central China's Henan province said on Wednesday it had virtually banned all outbound movement of people, following several cases of coronavirus infection in the area.
No one can travel out of Jia county without proper authorization, the county, which has a population of about 600,000, said in a post on its social media account. Additionally, residents are not allowed to leave their homes for work unless they have clearance to do so.
Without a vaccination, the virus will start to re-spread every time you think you have it beat.
04/01/20 With Covid-19 infections increasing 500% in the last 2 weeks, Toronto Mayor John Tory has imposed a 12-week plan (thru end of June) that does not completely lock down the city, but it comes close.
We are "locking the city down as much as any municipal government could" said Tory, to protect residents in a 12-week plan to fight COVID-19 issued Wednesday.
These measures may not last the full 12 weeks, Tory said at a news conference, but residents should assume they will.
"The numbers are presently heading in the wrong direction in Toronto," Tory said.
This puts in jeopardy the month long setup time needed to setup the Honda Indy Toronto street circuit. And since the virus will not be completely wiped out by the July 10-12 race weekend, how many tickets will they sell? People will be instructed to maintain 6 foot social distancing from others around them even after the lock down is lifted. How is that possible at a street circuit?
We suspect promoter Green Savoree will be forced to pull the plug at some point.
IndyCar claimed they had 600,000 combined viewers for the iRacing event at Watkins Glen last weekend. If that is true, that dwarfs the number of viewers NBCSN will deliver for any real IndyCar race, so maybe, if the numbers are true (voodoo math) IndyCar would be better off running all their races on iRacing – viewership will double and sponsors will be elated.
In reality the whole country is pretty much on lock down and forced to stay home with nothing else to do, so 600,000 is possible. IndyCar might actually pull a record rating if NBC (not NBCSN) would broadcast the iRaces.
What do you say NBC? Be a true TV partner to IndyCar!