Why do F1 drivers look down on IndyCar?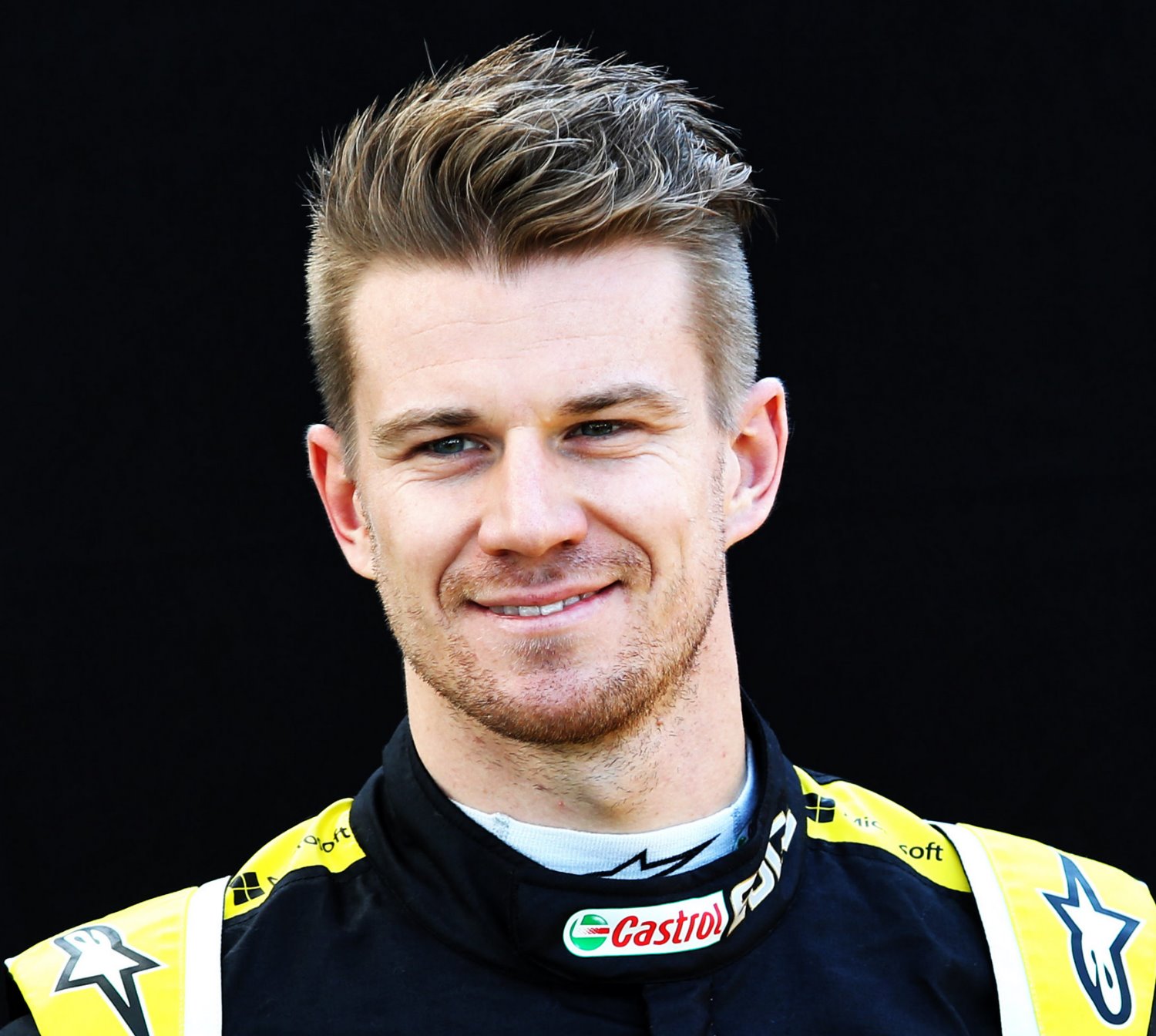 Nico Hulkenberg – are his nuts too small, or his ego too big?
Nico Hulkenberg, a veteran of ten years in Formula 1 and a grand total of zero podiums let alone wins, says he's not very interested in IndyCar. Okidoke. At the grand old age of 32, which admittedly is getting on a bit in today's world of over-achieving teenagers, it seems he would rather sit at home rather than rub wheels at 225 mph on the Texas Motor Speedway.
"I have a lot of respect for those who race on ovals, it's just not my thing," the German, who has been unable to find an alternate race seat in Formula 1 for 2020 after being ousted by Renault, says confidently.
Why would that be? Could it be the danger?
The answer appears to be yes, but it's believed even his negotiations with Ed Carpenter broke down as they were discussing a road course-only program for Hulkenberg.
It seems safe to say that, while leaning hard on his reputation as a true man's racer who hates safety innovations like Halo, Nico's heart just wasn't in it. And fair enough. To many in the F1 paddock, stepping out of the self-proclaimed pinnacle of motorsport to what is essentially a domestic open wheeler series in America is an ego bruise that many Formula 1 prima donnas are just not prepared to nurse.
[adinserter name="GOOGLE AD"]But here's the thing: IndyCar drivers don't tend to feel openly sorry for themselves. In fact, unlike the apparently constantly-whining F1 drivers, they are more than prepared to vigorously defend their series.
As far as I can tell, IndyCar drivers generally love IndyCar.
Last year, when Gunther Steiner said there is no American driver who is "ready" to drive for the small North Carolina-based F1 team that he runs (Haas), he was hit with a barrage of American drivers not only with their hands up, but their backs up as well.
"Stay in IndyCar," Graham Rahal, the son of US racing legend Bobby Rahal, advised his fellow IndyCar drivers on Twitter. "It's far more competitive."
Even Max Chilton, who raced around at the back in Formula 1 before switching to IndyCar in 2016, suggested that F1 has a chip on its shoulder when it comes to the lads who trade rubber on death-temping ovals.
"I think Scott Dixon, who was my teammate last year, is one of the best drivers in the world. He could give anyone a run for their money in a Formula 1 car – but no one has ever given him a look-in," Chilton said.
Of course, the F1 snobbery is not universal – just look at Fernando Alonso, who (I can assure you) will definitely try for a third time to complete his 'triple crown' of wins at Monaco (check), Le Mans (check) and the Indy 500 (bz!) in 2020. You won't hear or read a single word from the Spaniard's mouth that denigrates F1's American cousin.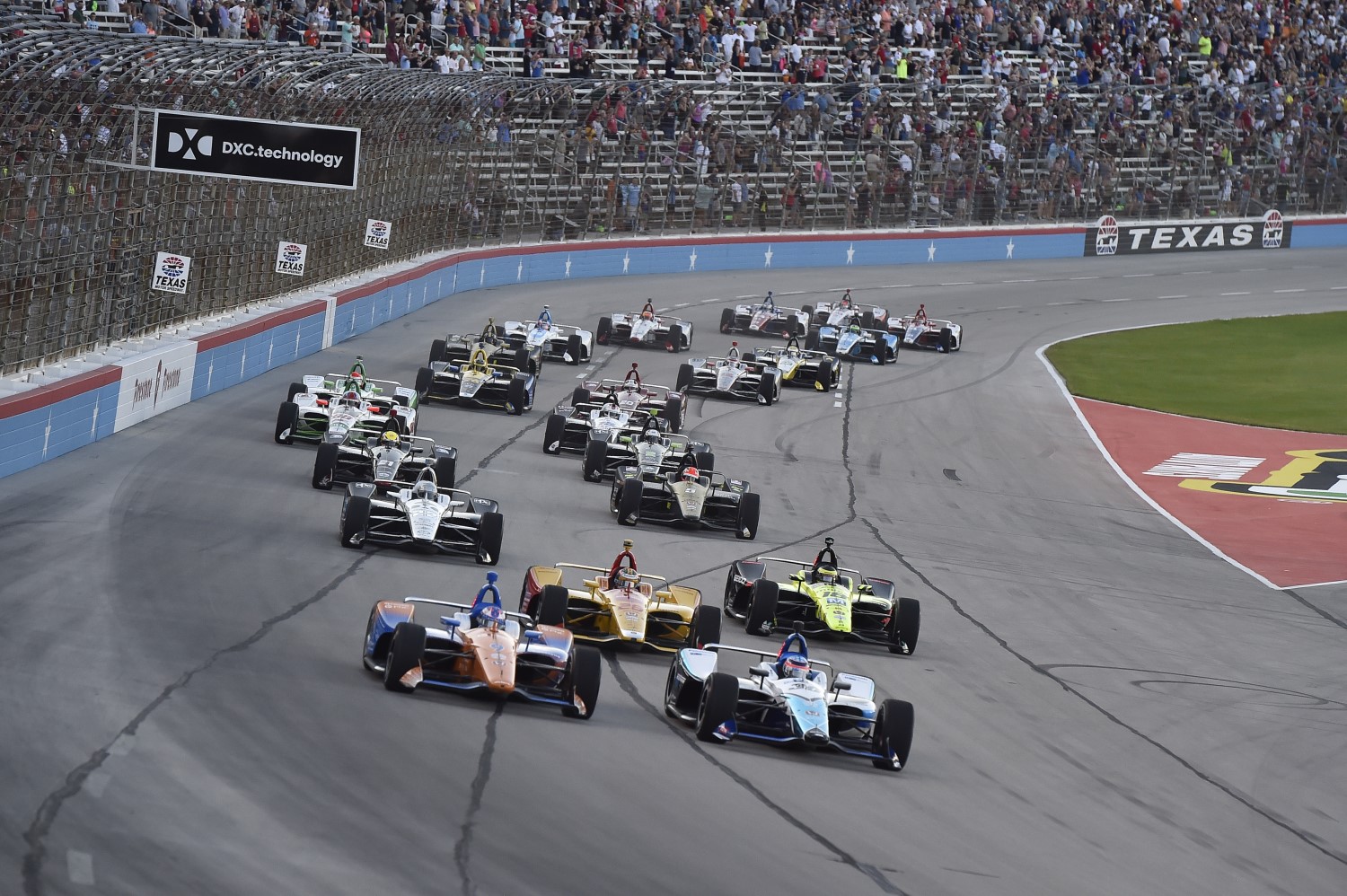 The idea of racing at 225 mph next to concrete walls topped by catch fencing terrifies many F1 drivers
So what's different about Alonso and Hulkenberg? Without being too rude, could it be the size of their … ahem … you-know-whats? Their kohones? Their Rocky Mountain Oysters? You get the picture.
Another former F1 driver who said "hell no!" to IndyCar and "sign me up!" when offered a ride in a Formula E vacuum-cleaner, is Felipe Massa. What's similar about Felipe and The Hulk? Answer: They've both talked about being scared.
Ok, ok, they don't exactly say they're scared. Massa packaged up his obvious fear in a rant about how negligent IndyCar is in comparison with F1.
"It's unbelievable to see a circuit like Pocono with an average speed of around 360kph and the walls like that, with the fences, it's so, so dangerous for the safety," said the Brazilian.
(I am reliably informed that, when translated to Portuguese, this comment is pronounced as "Waaaaaaaaaaaaaaaaaaaa!!!"
Too harsh? Yes, I am well aware that Felipe still bears the scars from when a big, heavy spring from a rival's car terrifyingly smashed him in the face in 2009 and almost killed him. But although IndyCar's reputation remains bad in the F1 paddock, the category is rapidly catching up with F1 in terms of safety. The Red Bull-designed Aeroscreen, which is arguably even safer than F1's Halo, is currently being tested, and it's just the latest advance in a category that is as concerned as any other about keeping its drivers and fans safe.
So what's the deal with the F1 paddock's attitude towards Indycar? Is it elitist snobbery? No matter what it is, Simon Pagenaud, this year's Indy 500 winner and series runner-up, and the 2016 champion, is probably a good man to ask.
French like his childhood hero Alain Prost, the 35-year-old was still dreaming of Formula 1 when American doors started opening for him well over a decade ago.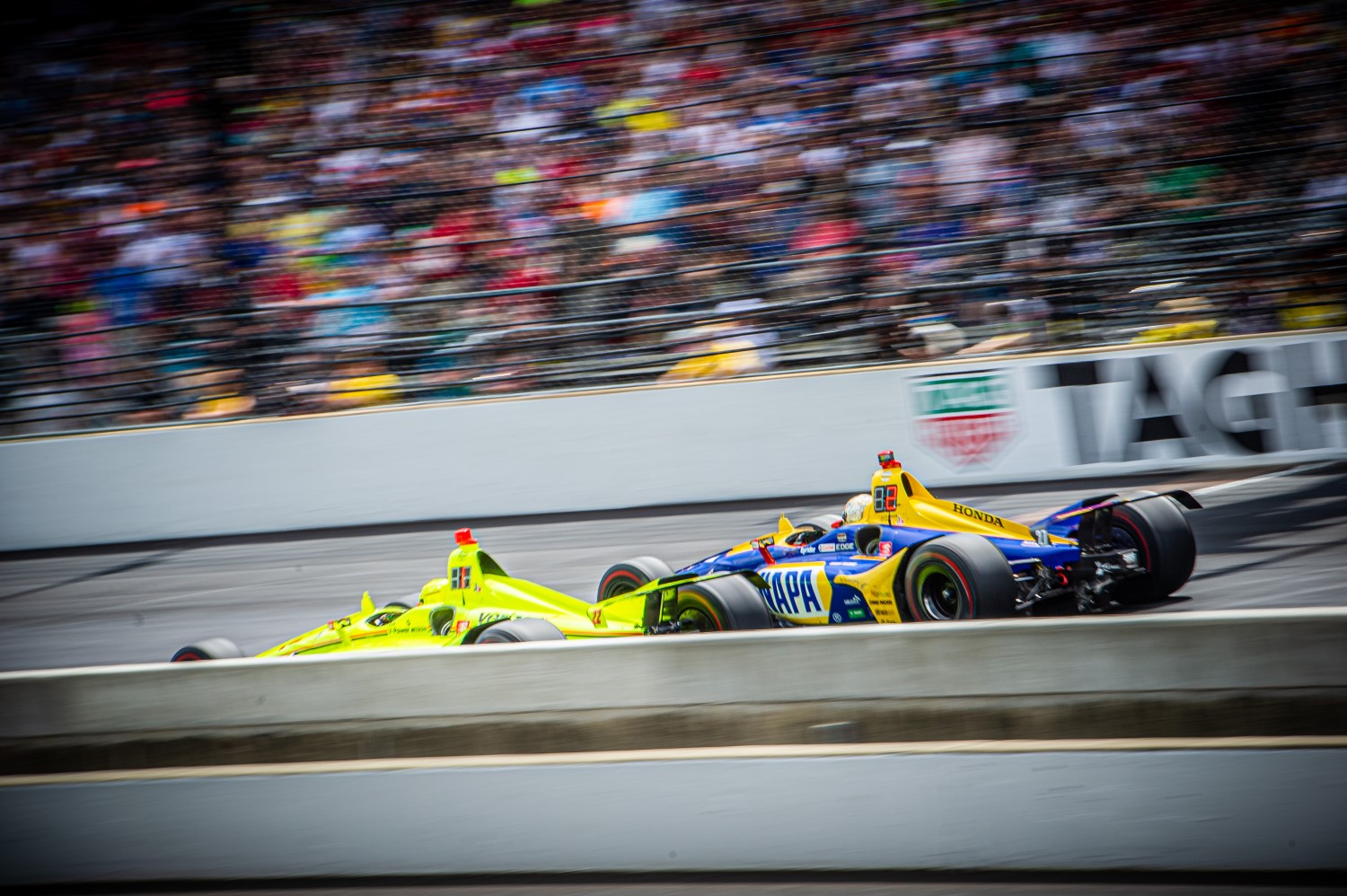 Pagenaud and Rossi put on a show at Indy
"I never missed a single grand prix on TV," he told Paris Match newspaper this week. "I had boundless admiration for Senna too.
"Do I feel frustration at not racing there? No, I do not. I feel so fulfilled in my sport that I do not feel any frustration at all," Pagenaud said.
"I won the 500 miles – the fastest race in the world. 33 drivers competing at an average speed of 370kph for more than three hours. My heart rate never dropped below 165 beats per minute."
It certainly sounds like fun, and it's definitely fun to watch. Alexander Rossi, Takuma Sato, Sebastien Bourdais and Marcus Ericsson seem to think so too. So maybe the F1 paddock should take this awesome little racing series a little more seriously?