For IndyCar, Penske is the game-changer it needed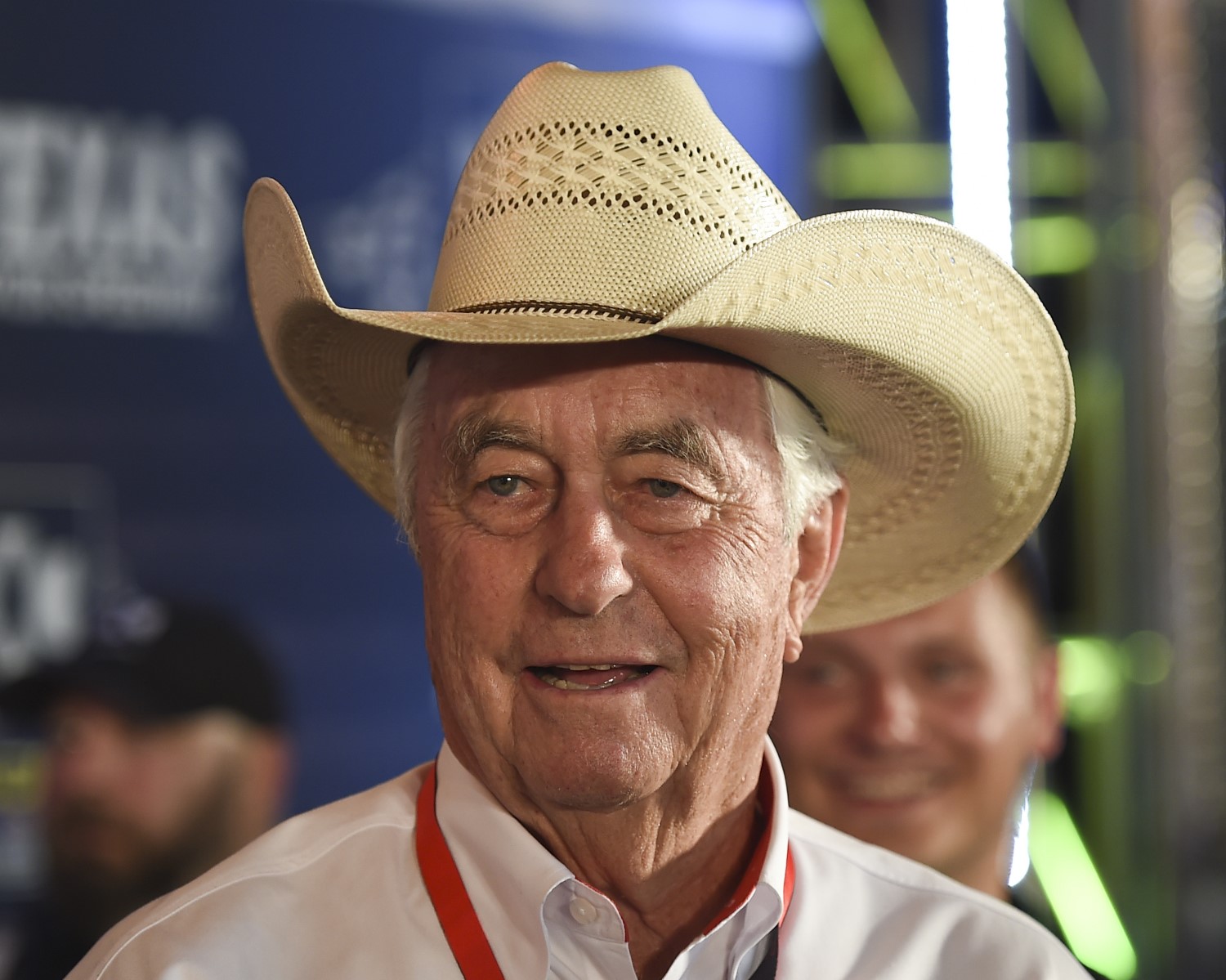 On Monday Roger Penske rode into Indy and will forever change its future
There are numerous questions that arise following Monday's shock announcement that Penske Entertainment has purchased the NTT INDYCAR Series and Indianapolis Motor Speedway from Hulman & Co.
For one, what was it exactly that prompted the Hulman-George family and Hulman & Co. board to decide a) to end their ¾-century ownership of racing's most hallowed ground, and b) and in particular what prompted this move now? Also, in a sport where literally nothing stays secret, how did all the principals manage to keep such news under wraps?
Yes, there were reports that a sale of the IndyCar Series and perhaps IMS were being discussed (and covered most thoroughly on this publication). However, the Penske angle came entirely out of left field.
Sure, ownership of the Indianapolis Motor Speedway has probably long been a dream of Roger Penske, who has long romanticized his first trip to the Speedway in 1951 at the age of 14. However, what exactly prompted him to assume this challenge (and yes this is a monumental challenge, for even him) at 82 years of age?
These questions and a myriad others will perhaps be answered in time. However, my assignment for today is to look ahead, and project what exactly a Penske-led IndyCar world may in fact look like. To accomplish this, I think it's fair to take a brief look at the company Penske's group is replacing.
The End of An Era
[adinserter name="GOOGLE AD"]From a certain perspective, the IndyCar world owes the Hulman-George family an immense debt of gratitude. We all know that following World War II the weed-ridden IMS was being targeted as a potential housing development for retuning soldiers. That was before Terre Haute-businessman Anton Hulman Jr. stepped forward and purchased the dilapidated Speedway. From there, the dashing, philanthropic, and classy Hulman would resuscitate the Indianapolis 500 and turn it into the world's greatest automobile race, and a civic treasure in Central Indiana.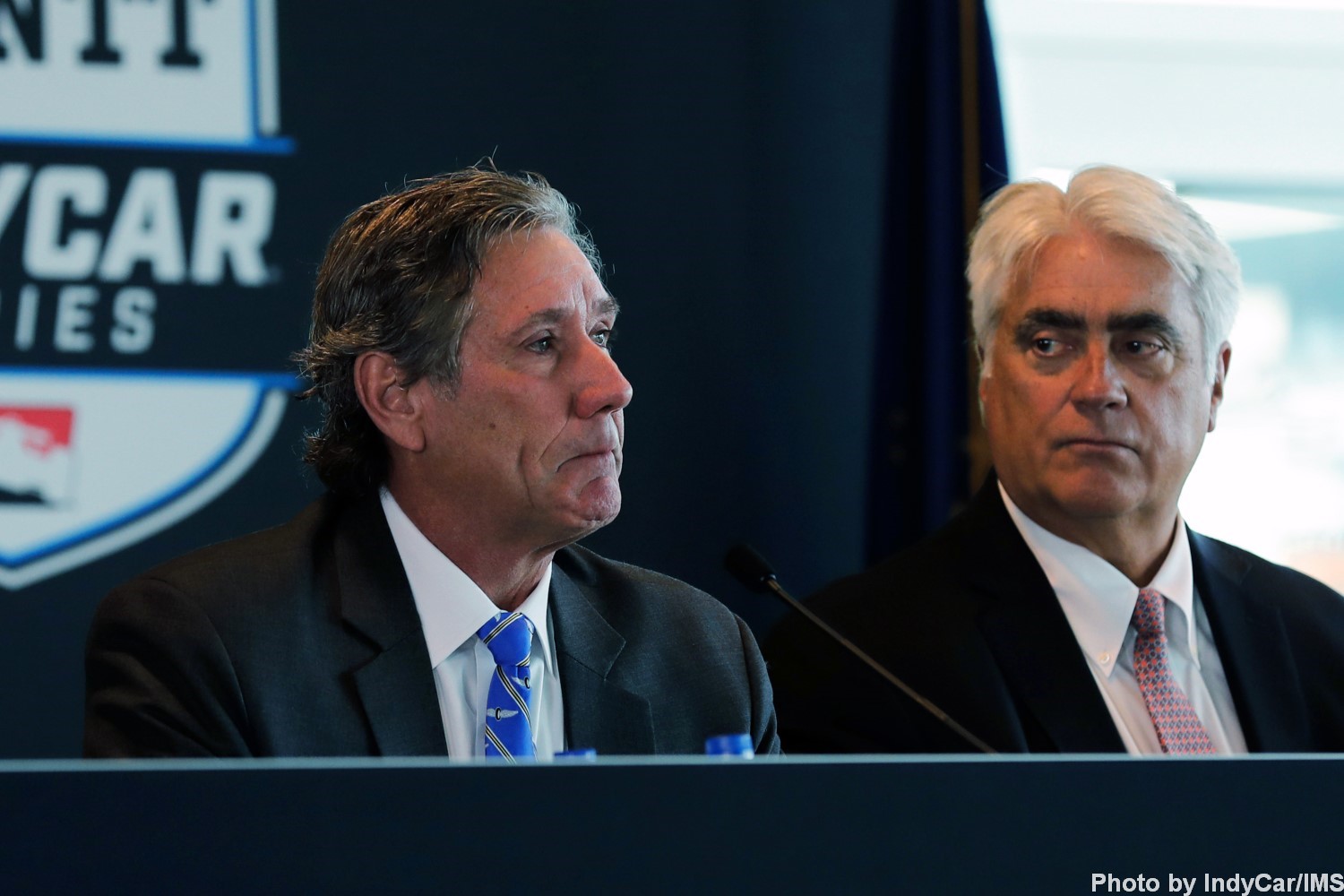 Tony George fights back tears
Simply put, the Indianapolis 500 probably does not exist without Tony Hulman; and the modern Indianapolis 500 with all its rich pageantry and tradition certainly does not exist without the continued stewardship of Hulman's descendants.
The above noted, I think it's also fair to say that the Hulman-George family's excellent stewardship of The 500 was never matched by similar stewardship of Indy Car or American Championship Racing. Whereas, contemporaries such as Bernie Ecclestone and Bill France Sr. provided clear leadership and direction for their racing organizations, for much of its tenure, the Hulman-George family seemed either unwilling and/or unable to do the same.
Ultimately, this juxtaposition between the success of the Indy 500, and relative lack of success of Indy Car Racing, makes the family's legacy, complicated, and probably subject to who you ask. For example, someone who writes for a racing publication will likely have a different view than someone who lives in Indianapolis and views the 500 as the civic treasure it is.
For now, I think its fair to work on the premise that the Hulman-George family was great for the Indianapolis 500, yet not so great for Indy Car Racing.
Enter The Captain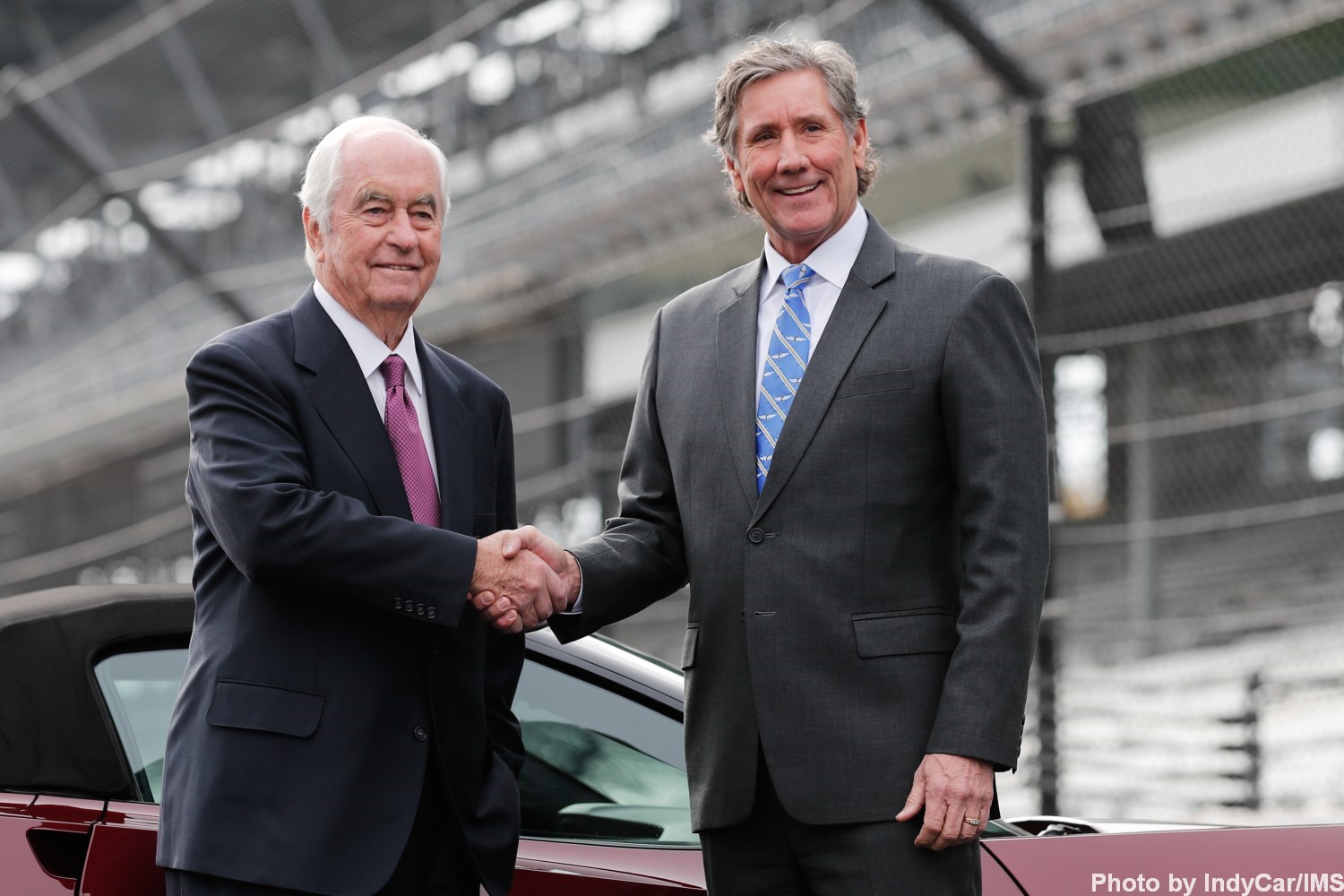 Tony George turns over the reigns to The Captain
While my assignment is to outline what Penske potentially brings IndyCar, I'm not sure I can tell you anything you don't already know. He's Roger Freaking Penske, The Captain. His record speaks for itself. However, if you insist on something tangible to provide perspective, how about this: less than two weeks ago the guy was in the oval office receiving the Presidential Medal of Freedom from President Trump.
Given all the above, yesterday's announcement has the potential to be the best thing that has happened to Indy Car Racing in my lifetime (I'm 43). It is, at the very least, the best possible scenario that could have happened for Indy Car Racing at this moment. This isn't to say that Penske walking in the door instantly makes everything better, as there is significantly heavy lifting ahead. Nor is this to say that there will not be significant challenges, one of them being the not so subtle issue of a competitor owning the series.
However, there are doors open, and possibilities that can be imagined today for IndyCar that would have been inconceivable 48 hours ago BECAUSE of Roger Penske. And for the first time in decades, IndyCar doesn't have to simply hang by a thread. The possibility of the sport becoming relevant and successful is now real.
So what might a Roger Penske IndyCar World Look Like?
Well, he hasn't told me his business plan, but we do have The Captain on the record numerous times over the last 60 years. So I think it's fair to say we have a decent idea of how the guy thinks.
I'm going to start with a prediction of a few things that came to mind following the announcement, before tackling what I believe will be the biggest challenges Penske and his group will face.
Let's start with some expected changes, some obvious, some perhaps less so.
An infusion of capital
This sounds so basic, but it can't be understated. For example, I know for a fact that one IndyCar event in recent years could have stayed on the calendar with about a $1 million investment in the facility. If you think about it, this is a relatively paltry sum to maintain date equity and keep a presence in a market. However, the series was unable and/or unwilling to work out a deal with the track at that level of investment.
This isn't to say that Penske will just throw money around, because he didn't get rich that way. However, IndyCar is no longer in a position in which relatively paltry sums of money are obstacles. If some cash is needed to do what's best for the sport, cash is available. And cash is very helpful.
A more open Indianapolis 500?
No race has done more for The Captain than Indy. However, winning Indy in spec Dallaras and incredibly confined engine rules, is not what initially drew Penske to IMS, and it's hard to see the status quo of recent years remaining.
My guess is that sometime in the near future, we will see a movement towards greater manufacturer and car competition in Gasoline Alley.
What will that mean for the relationship between the series and 500?
This is a really interesting question. Certainly, the Indy 500 will remain a IndyCar points-paying event. And everyone remembers Penske controversially calling for guaranteed spots at Indy last spring, which he did not commit to yesterday.
However, what's good for the series is not necessarily what's good for the 500 and vice versa. Will Penske keep the Indianapolis 500 rules tightly aligned with those of the series in the name of cost-containment and benefitting the series? Or might his more global motorsports vision win out and create a scenario that entices other teams and drivers from other forms of racing to compete at Indy?
How Penske navigates this connection, which has taken on many forms through the history of the race, will be very interesting.
Drivers racing in different disciplines
With the addition of the IndyCar Series and IMS to an already incredibly diverse portfolio, Penske now has the ability to use events to not only market his own teams, but use the teams to market his events.
For example, with Penske owning the Speedway, might he schedule the Brickyard 400 in a way in which Will Power, Simon Pagenaud or Josef Newgarden can compete? Conversely, Will he schedule races in a way that allows Joey Logano, Brad Keselowski or Ryan Blaney to run the Indianapolis 500 or Long Beach?
Penske has broadly alluded to such scenarios in the past, and hinted at frustration that scheduling conflicts prove to be inhibiting factors. Well, The Captain now has significant control over circumventing such conflicts.
Significant leveraging of the Speedway
One thing I kept telling people in recent years when rumors of the series being sold were bandied about was that the IndyCar Series was effectively worthless without the Speedway. Perhaps, a decade ago, the Hulman-George family could have off-loaded the series, and kept IMS. But not in 2019, and not if the deal included Penske. The Speedway had to be part of the deal.
And ultimately, the Speedway is the golden goose in the whole deal, and control of the Speedway along with his other racing assets makes Penske the most powerful figure in North American motorsports. How this asset will be leveraged exactly is unclear, but it will be leveraged, and leveraged in a way that benefits the Captain's portfolio.
What about the challenges facing The Captain?
While Monday was a great day for IndyCar, let's likewise be clear about something: anyone assuming that Penske's deep pockets and general awesomeness are going to automatically cure all that ails IndyCar are gravely mistaken. Take the Detroit Grand Prix, which Penske resuscitated about 8 years ago. That event has done well, but it hasn't immediately turned into a Long Beach or Monaco because of Penske. No, the event is growing slowly, and I think Detroit probably is a good parallel to what expectations should be in IndyCar.
At the very least, let the record show that Roger Penske and his group have assumed a MONUMENTAL challenge in taking on the IndyCar Series. Below, is a list of some challenges Penske will be facing…
All forms of racing have seen significant declines in recent years with television ratings, attendance, etc. as people have more entertainment options.
The relationship between racing and the auto industry has changed significantly over the last decade, with fewer people (particularly younger people) driving and interest in the automobile declining.
The above changes along with the auto industry's increased focus on efficiency (think electric cars) have made the relevance between racing and passenger cars much more nebulous than ever.
How exactly Penske will tackle the above challenges is not yet clear. I'll also throw out two potential concerns I have about Penske's leadership:
The Ladder Series
I'm not sure I can ever recall Penske taking even a lick of interest in the Road to Indy programs. Will Penske allow the Road to Indy to flounder or will there be meaningful investment?
Conflict of interests
This is an obvious one that come immediately to the fore after the announcement. Of course, in the CART era there was the criticism of team owners running the series, and now well, one team owner is running the show, and this owner will be competing for the prize money he is awarding.
Well, for starters I'd argue that one track owning the whole series was a conflict of interests for years, but that thought has never really elicited much sympathy. The Penske situation is not ideal, but I simply don't see a better solution at this time.
Of course, AR1 reported that Liberty Media, attempted to buy the Speedway and Series, and their presence may have avoided this issue of a competitor running the show. However, it was not to be, as the Hulman board wanted someone who they believed would be good Stewards for the Indy 500 longterm. Suffice to say, this conflict of interests is simply something that needs to be accepted and worked around.
I'll leave you with one larger issue.
No one knows or cares about any of the drivers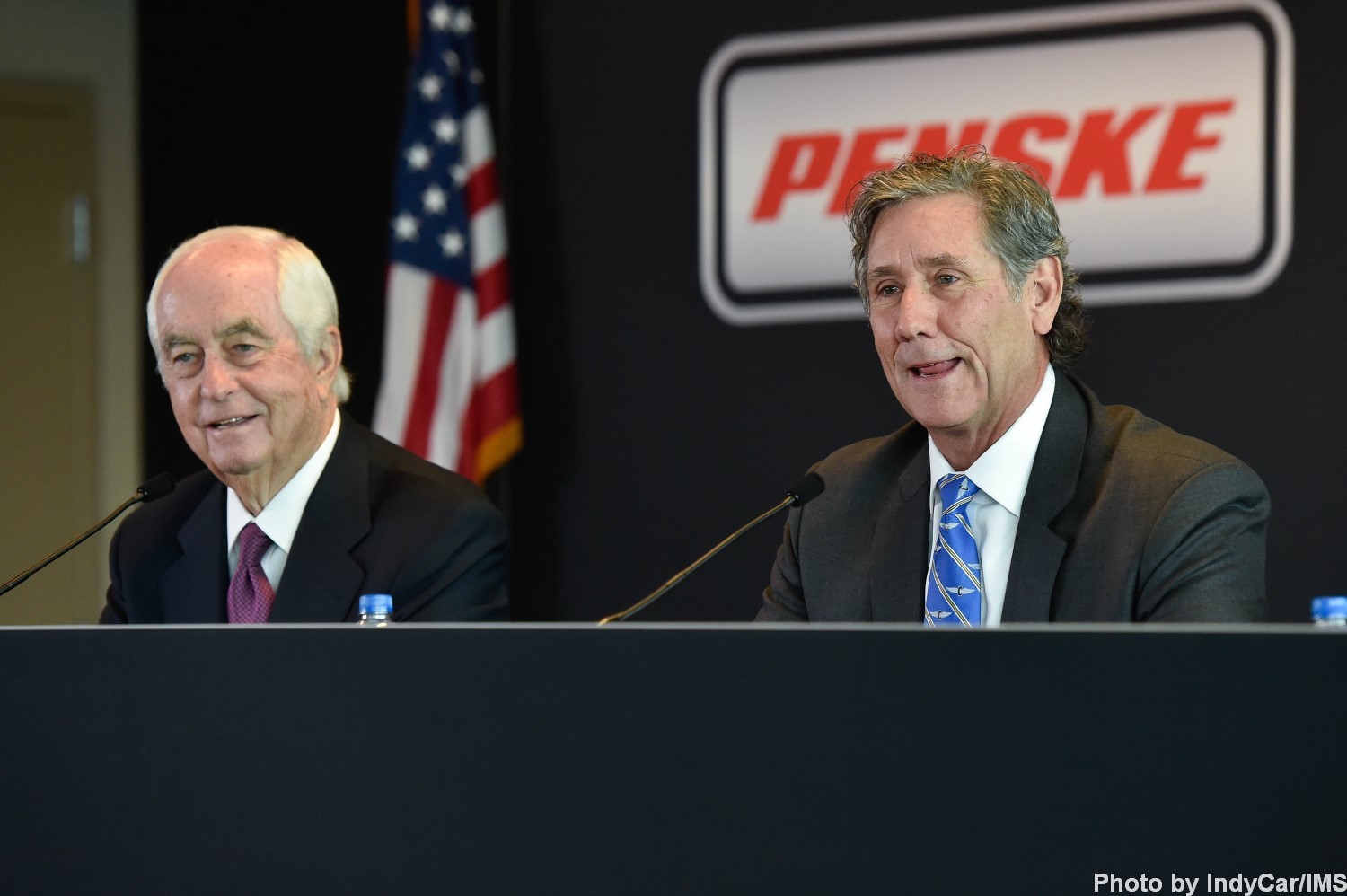 Does Penske understand how to make the drivers household names? Tony George certainly did not
Much has been made about NASCAR's decline in recent years, and that decline is real. However, not one day goes by when somebody who knows I write about racing asks me how NASCAR is. A few years ago, I might have tried to go through the whole explanation that I primarily cover a different form of racing, but have largely given that up.
My point is that while those of us in the bubble think IndyCar is The Bomb, the general public has almost zero knowledge that Indy Car Racing is even a thing. So how can they possibly have any emotional investment in Josef Newgarden, Scott Dixon, Alexander Rossi, etc?
Raising the profile of the sport and in turn the drivers to a level in which the public is emotionally invested is a monumental task with no clear answer. Yes, capital to invest is a huge benefit, but no one is going to come to a race to see Miller Lite poster boards. People will buy tickets and turn on their televisions because THEY CARE what happens.
One idea might be for Penske to initiate some sort of measure a la the very successful Formula One Netflix Series. Obviously, that would be something Penske would probably need to outsource but that is an example of something that could raise awareness of the series and its stars.
Anyway, raising the profile of the sport and its drivers is in my opinion, Penske's biggest challenge, but I feel should be his #1 priority.
In conclusion
Monday's announcement is not some sort of magic elixir that will cure all that ails IndyCar. As I mentioned above, there is heavy lifting that needs to be done, and issues that need to be addressed with no clear solutions.
That said, the IndyCar world we all awoke to Monday morning is now forever changed. What exactly Mr. Penske transforms this new world into remains to be seen. But with The Captain in charge there is – finally – hope! And for longtime followers of the sport that can be nothing but good.
Brian Carroccio is a senior columnist for AutoRacing1. He can be contacted at BrianC@AutoRacing1.com.