Dennis Hauger – F4 to F3 is confidence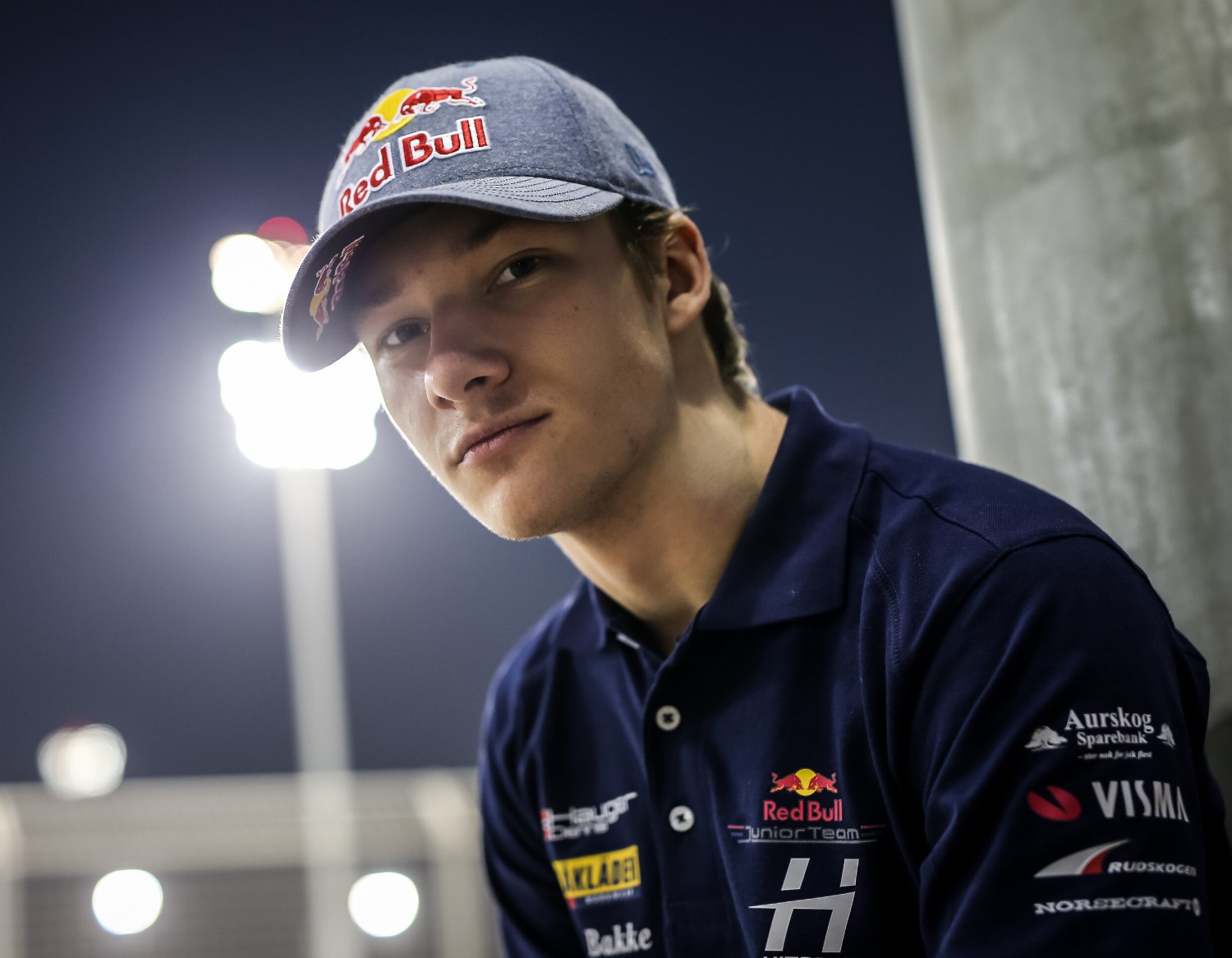 Dennis Hauger
Even after a superb F4 season in the ADAC and Italian championships, moving up to F3 for 2020 is quite something for any driver, as 17-year-old Norwegian Dennis Hauger is happy to explain.
"It's a bit more of everything. More power, more downforce, those are the main things. You've basically got to trust the car more, trust the grip it's going to have if you carry more speed. You've got to have the confidence to trust the downforce, brake later and keep the speed up more."
"That was the main difference and the most important thing at the Bahrain test, the confidence. When you find that it is a big improvement, it took a few laps but when I did start getting the confidence it was a big step. I think it was real important to make that step in the test so that I didn't have to learn it through the race weekends."
That official F3 test back in March was obviously crucial especially as other tests have been cancelled. "I think it was quite positive, I didn't have a lot of time in the car before that test so I was quite happy to be on it quite early in the test, when we were pushing for a lap time I was quite near the top so that was pretty good."
Plenty to learn
"I was learning quite a lot, learning about race runs, and all the things that are quite different to F4. I learnt a lot that I now have to bring into the racing. Of course it has been a while since then. I think we should have had six test days during the season but now with the way things have changed we wont get anything more and that is a bit tough for us Rookies, but you've just got to deal with it."
"There is a lot more technical stuff and a lot more to think about than in F4. When you are driving as well, in terms of brake bias and things on the steering wheel as well. I think that the main thing for the races is keeping the tires alive, that is a big difference to F4. In F4 it is just pushing basically and now I have to work on having not too much tire degradation."
"Also I've been studying quite a lot about these things and I don't think I've ever studied so much in my life because with the lockdown I've had so much time with very little to do," he laughs. "So I studied, trying to be as prepared as possible basically."
Little chance to practice
Time out of a race car is tough for any driver and Hauger was happy for any chance to get behind the wheel. "I got the opportunity to do a few laps, I got one test day with a Porsche. I'm doing a race in the Porsche Carrera Cup in Norway at the end of the season. So I had one day in that car and it was really great to get behind the steering wheel again. I had been waiting for that a long time since March."
"Apart from that I have just done a bit of I-racing at home in a small rig that I have, just to keep my practice up. Now that I am back in the UK I am trying to get some more sim time, both at Red Bull and with my team. It's important of course to get back with the team and work together again after the time we have missed.
Plenty of support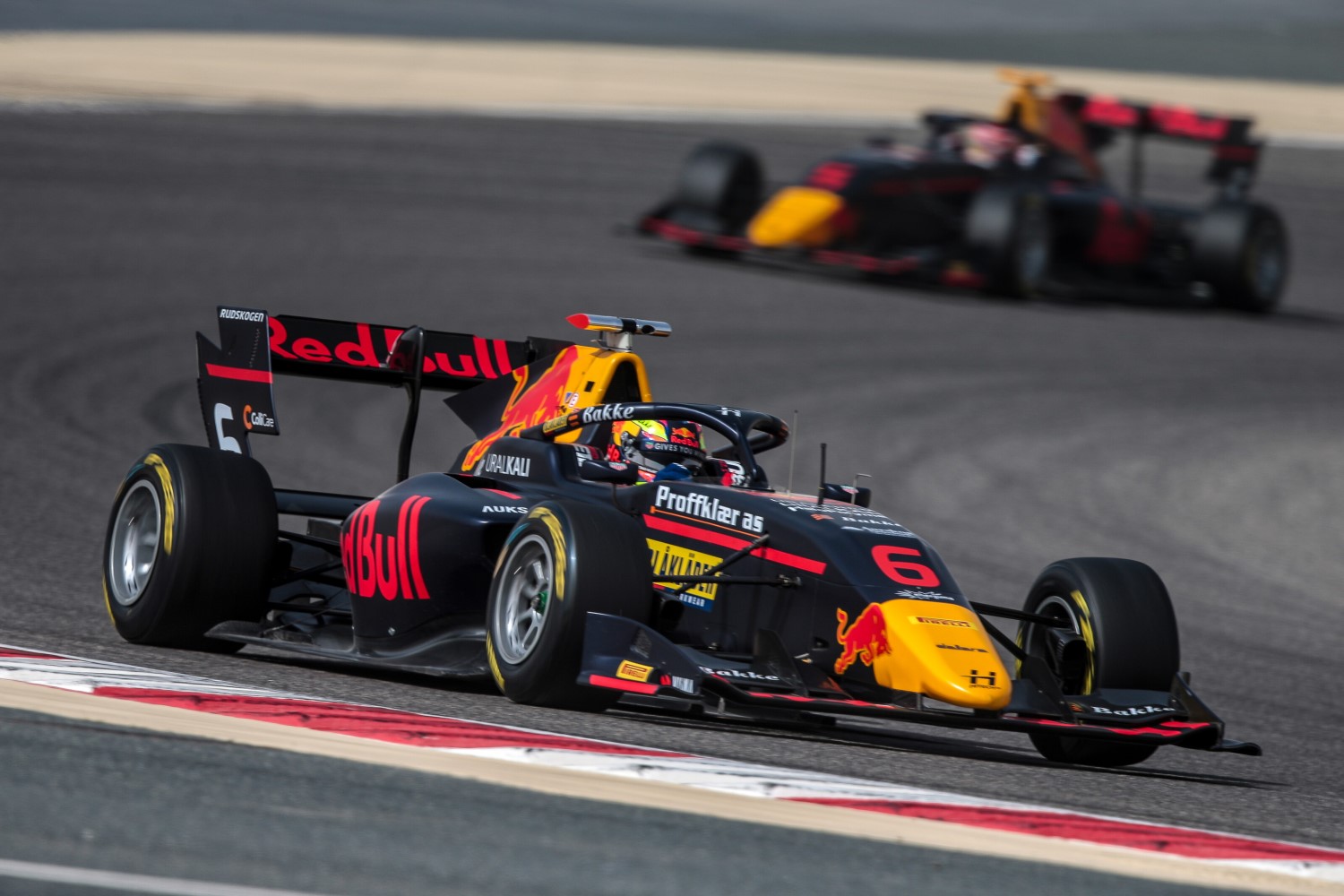 Testing an F3 car for the first time
"Hitech is a really good team, professional and I think we have quite a good connection already even though we haven't done any races yet and I am really looking forward to the season with them."
Hauger also benefitted from working with a great team last season when he dominated the Italian F4 Championship with 12 wins and came so close to taking the ADAC title as well after 6 victories. He scored a triple win weekend in both series with Van Amersfoort Racing.
Plenty of success
"I would say Hockenheim on the F1 weekend was a high point, winning there in front of all of the fans and getting the trophy from Jean Todt, Toto Wolff and those guys, and obviously having Dr Helmut Marko congratulate me after the race."
"Also the second race weekend at Hockenheim, coming from 8th to win, that was part of the triple win weekend which was pretty special. Those two weekends were the main ones."
"I think the worst weekend I had was at Zandvoort. We had the pace but there were a lot of things happening, it started to rain in the first race, I had to pit, the stop went wrong and I think I lost almost a lap, we had a Safety Car that made it a bit better but overall that weekend just didn't go well for us."
"It was a really great year and I learned a lot, big thanks to the team," adds Hauger who is now focused on the new challenge.
"I don't think that a Rookie has won before in F3 and this car is quite a big step from F4 but I'm obviously not going to be happy just to finish tenth or so, I want to be at the front and fighting for the win. We'll have to see and find out how things go at the first race weekend and take it from there. Obviously there has not been as much testing as there should have been but I am prepping as much as possible to run at the front."