Alonso to return to Indy 500 in 2020 (9th Update)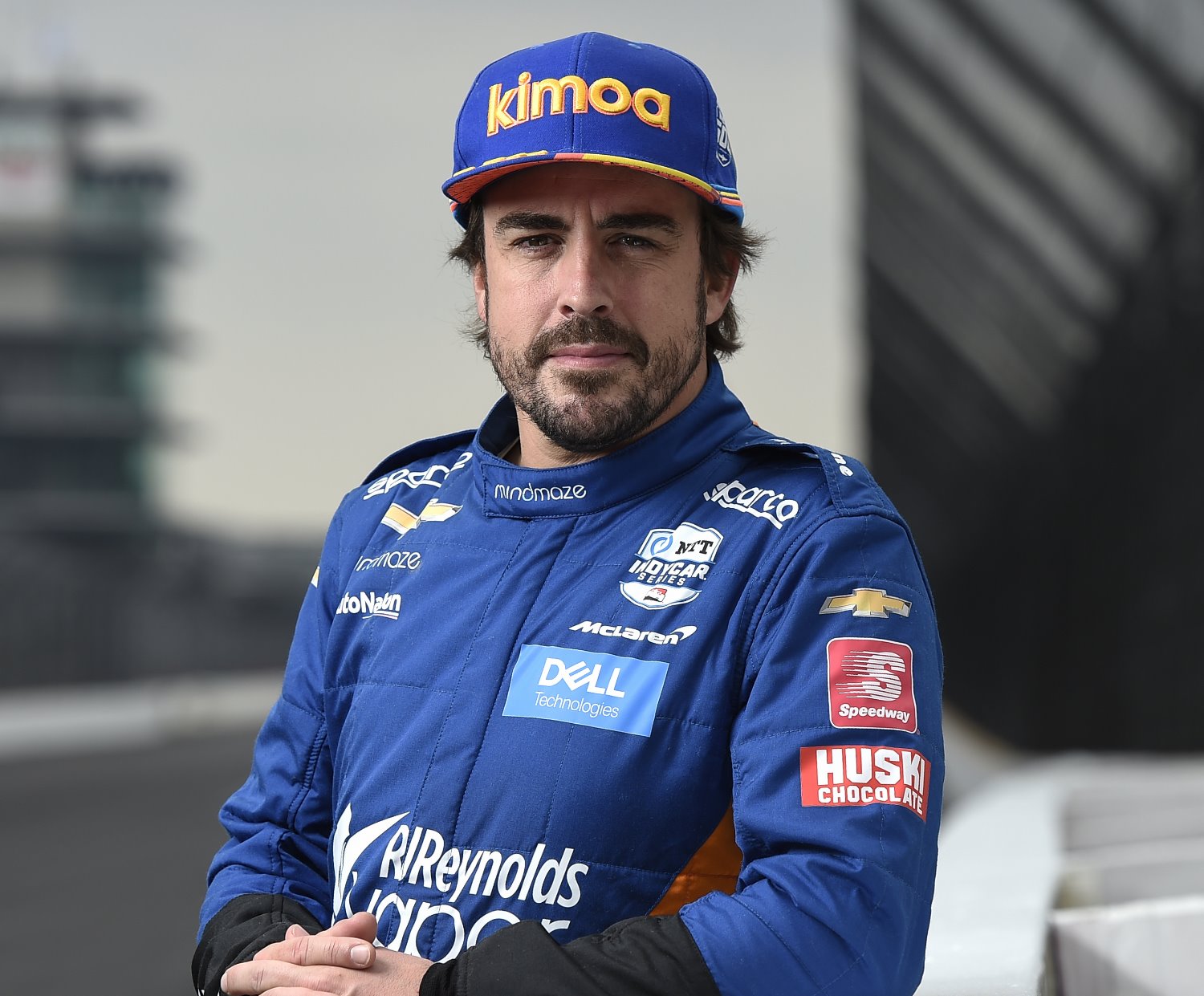 Alonso's relationship with McLaren must have been reinstated if he is running in the Indy 500. Their 3rd seat is still open for the 500
UPDATE We already had this rumor as 'fact' but today it was announced that Alonso is confirmed to drive in the 2020 Indy 500 with the Arrows McLaren SP Chevy team…..as we predicted below.
Our 2020 IndyCar Silly Season page has been updated accordingly.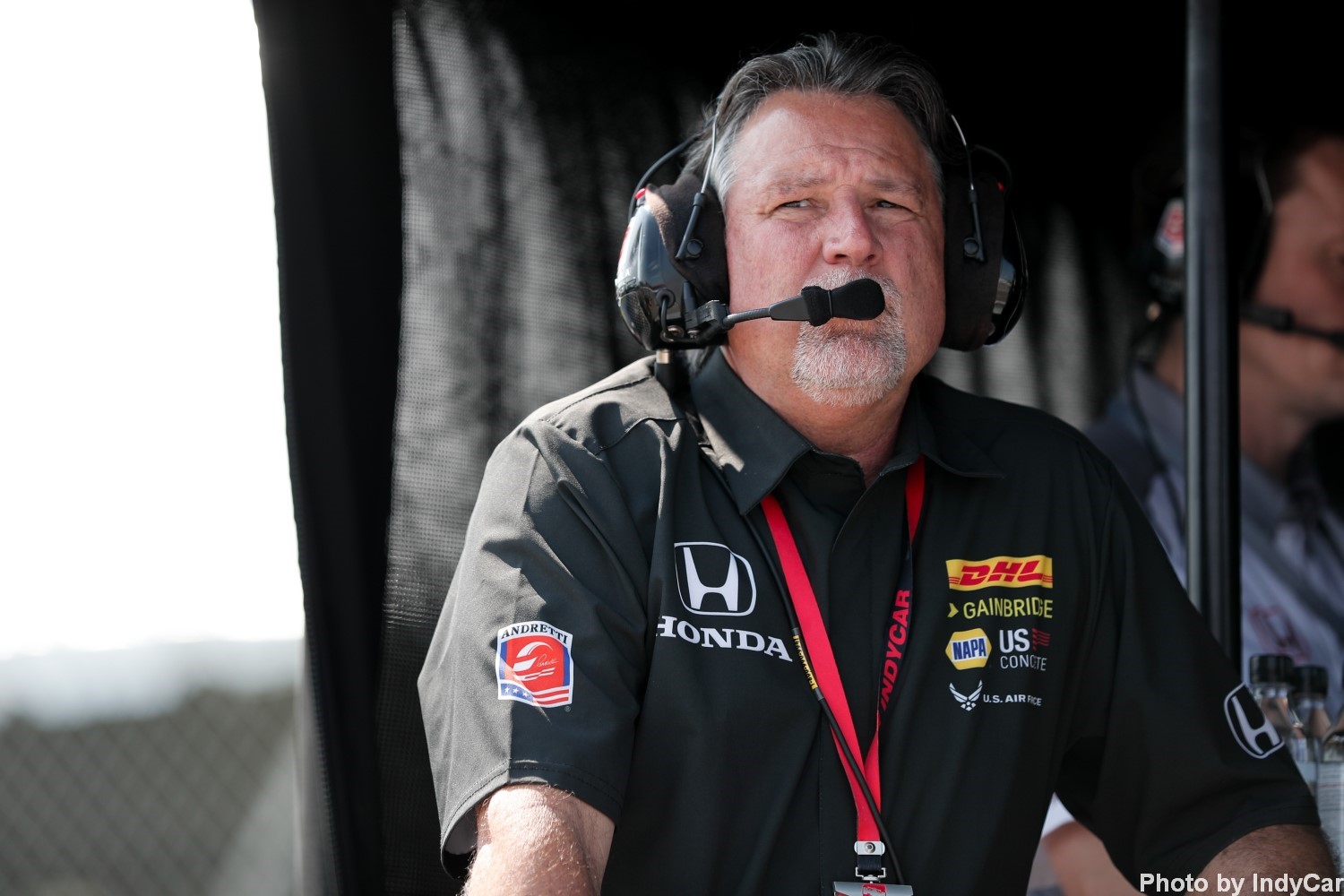 Michael Andretti confirms Alonso has a ride for the 500
02/20/20 (GMM) Fernando Alonso has inked a deal to race in May's Indy 500.
That is the claim of Indycar team owner Michael Andretti, after it emerged recently that Honda reportedly vetoed a deal with the two-time champion.
Andretti admitted on Wednesday that he and Alonso "couldn't come to terms" but he said no party was to "blame".
The team signed up James Hinchcliffe instead.
Andretti said: "You're always working two deals at once, because you never know which one is going to come through."
As for the rumors of a Honda veto, he added: "Don't believe everything you've been reading.
"We worked hard to get Fernando, but in the end we couldn't come to terms and he ended up getting something he felt could be a better fit for him and went that way."
Alonso, 38, has also confirmed that he has inked a deal with another team, but the identity of that team is not known.
It could be McLaren, even though Alonso was reportedly not keen on racing with his former F1 employer's squad after the 2019 Indy 500 debacle.
"We've got two young drivers and they're our priority," said McLaren supremo Zak Brown, "so we need to make sure if we run a third car, it's complementary and helping us with our bigger agenda."
When asked specifically about Alonso, Brown added: "He wasn't previously on our list, but now he is.
"He's obviously a megastar and an immense talent that has already done one Indy 500, so it all goes back to making sure what we do is good for our two young guys."
02/19/20 (GMM) Fernando Alonso says he will be racing in May's Indianapolis 500.
That is despite the fact that Honda reportedly vetoed his deal with the top Andretti team, and Ed Carpenter's team said it also could not accommodate the Spaniard.
But when asked by a fan if he will be in the Indy 500 field this year, El Mundo Deportivo newspaper quoted Alonso as replying: "Of course.
"I have said and you know that it is the biggest challenge I have in this quieter schedule for me with fewer races. I am going for the triple crown," the 38-year-old added.
When asked if he has a deal already in place, Alonso quipped: "What do you think?"
Alonso was much less clear about his future in Formula 1, having said earlier that he is considering a return in 2021.
"I don't know yet but it's what I am asked the most," he replied, adding that it is "false" that he is already in talks with a team.
"I will see in the summer. In F1 there are not many challenges for me as I already conquered it. So if I return it is for enjoyment, not because I need to.
"I have other dreams to fulfil with more priority," the two-time world champion added.
02/12/20 Ed Carpenter told NBC Sports.com that he has been approached by a representative of Fernando Alonso to potentially run the 104th Indianapolis 500 but said he will stick to his current plan.
"There is one person that has reached out to me about it, but it wasn't Alonso or anybody that works for him," Carpenter told NBCSports.com. "It's been surprisingly quiet. I think it's because they know we are not positioned to run more than three. We are a two-car team. If we doubled the size of our team for May, it wouldn't be good for everybody."
This means that unless Alonso does a deal with his former team, Arrows McLaren SP, he will not be racing in the 2020 Indy 500. They already have two drivers identified, so they could run a third car.
01/18/20 This rumor is upgraded to 'fact' now that we know Alonso will almost certainly drive for the Andretti team in the Indy 500.
11/02/19 (GMM) McLaren has apparently closed the door to a Formula 1 return for Fernando Alonso.
Alonso, who quit at the end of last year, said this week that he would study the 2021 regulations in view of a potential return.
But McLaren supremo Zak Brown said in Austin: "We have a clear direction in Formula 1 with our current drivers."
However, Brown is also quoted by El Mundo Deportivo newspaper as suggesting there could be roles outside of F1 for 38-year-old Alonso.
"Depending on what our other activities are, we can have an open mind to continuing our relationship with Fernando," he said.
"We will talk at the end of the year about what he wants in the future, what we want, and see if there is anything that makes sense for us to work on together.
"I get along very well with him. I think that with the different categories he is doing, if we can put him in a car then he is still one of the fastest drivers in the world," Brown added.
"We now have our Indycar team, we are exploring the opportunities in WEC, and we have a long-term contract with Mika Hakkinen as a team ambassador.
"We will sit down with Fernando and ask ourselves if there is anything that makes sense for working together."
If Alonso wants to win the Indy 500 he will not run with the Arrow McLaren SP team, which will have two youngster who know nothing about car setup as his teammates. If Penske would run a 4th car for him he would have a real chance of winning the 500.
07/10/19 Red Bull F1's Dr. Helmut Marko told motorsport-total.com that the 37-year-old former McLaren-Honda driver Fernando Alonso is an "absolute no-go" for the Japanese manufacturer.
Whether this pertains only to F1, or worldwide, remains to be seen, but it supports the notion Alonso will be back at Indy in a Chevy in 2020, perhaps even with McLaren.
07/08/19 (GMM) Fernando Alonso and McLaren have denied reports that they have split.
The Spaniard raced with the British team between 2015 and 2018, and remained a McLaren 'ambassador' this year after quitting F1.
But McLaren and Alonso's Indy 500 effort in May was an absolute failure, and a British media report claimed that the two parties have now split altogether.
McLaren supremo Zak Brown told the Associated Press that the report was "fake news".
"We definitely still have a strong and contractual relationship with Fernando," he said.
A McLaren statement added that "nothing whatsoever has changed in the relationship".
It added that "no decision" has been taken about another joint Indy 500 assault, however.
On Twitter, Alonso said the reports of his McLaren split were more suited to "April fools", and were a mere push for internet "clicks".
And a source close to the 37-year-old told El Mundo Deportivo newspaper: "Everything remains the same. Nothing has changed."
However, it is believed Alonso is eyeing a potential return to Formula 1, but only with a top team like Mercedes or Ferrari.
And Geri Halliwell, the former Spice Girl who is married to Red Bull boss Christian Horner, told Servus TV: "We should bring back the greats of the past.
"Alonso, for example," she added.
07/05/19 This rumor is upgraded to 'strong' with this news.
Michael Andretti just needs to ask Honda. A Honda spokesperson told AR1.com, "none of our teams have approached us with regards to having Alonso driving for them in 2020. Until/unless that happens, I can't really say how it would be received."
05/31/19 (GMM) Flavio Briatore has given a strong hint that Fernando Alonso will not return to the Indy 500 with McLaren.
Fully competitive with an Andretti car in 2017 before an engine problem, Spaniard Alonso tried to complete his 'triple crown' this year but the full McLaren entry failed even to qualify.
It has thrown the entire future of McLaren's Indycar ambitions into question, with Zak Brown admitting it is unlikely plans for the full season will proceed in 2020.
Worsening the situation for McLaren is that Briatore, who is reportedly still involved in Alonso's management, is scathing of the British outfit's Indy 500 effort.
"The Indy thing was badly organized. Very badly," he is quoted by Movistar.
"It has been a great 'cazzata'," said Briatore, using a vulgar Italian word.
When asked if Alonso will try again for the triple crown with a team other than McLaren, the flamboyant Italian added: "Let's hope."