Aldo Costa likely designed the Mercedes DAS 'trick' steering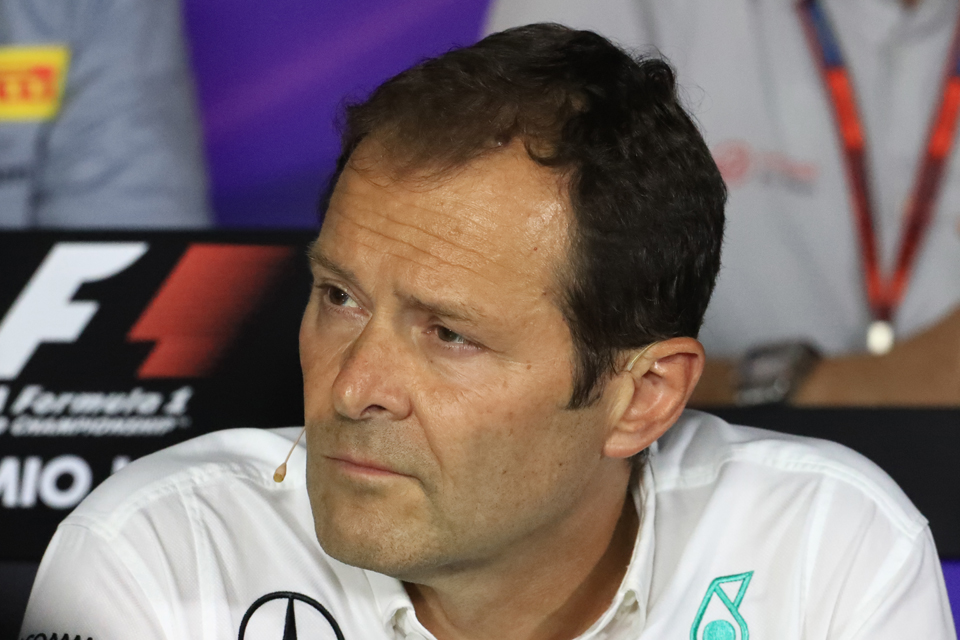 Aldo Costa is now working for Dallara and near his family in Italy, but he was still working for Mercedes on 'special projects" when the Duel Axis System was conceived and developed. Costa, the greatest designer in F1 history is likely the man who conceived and designed the DAS over a year ago.
Valtteri Bottas says Mercedes' Dual-Axis System has been in development for over a year, and it is rumored that Mercedes' former Chief Engineer, Aldo Costa, was behind the design.
Mercedes fitted the DAS – which enables the steering wheel to move back and forth along the straights, adjusting the toe angle – for the final two days of Formula 1's opening test in Spain.
Its legality was queried in some quarters but quickly clarified by Mercedes' technical boss James Allison, while the FIA says it has no safety concerns over the device.
Mercedes dominated the first test atop the timesheets as Bottas clocked a time of 1:15.732s leaving the W11 over 1.3s faster than the next-quickest package.
"Obviously it's very nice to be in a team that comes up with this kind of system," said Bottas.
"It tells something about the great minds our team has and, for sure it's not an easy thing to start to design it and making it work.
"We are still learning a lot about it and developing its potential, but I think sometimes, in certain circumstances, it can be pretty good.
"But that will be shown later on in the year, in different conditions, different tracks, how it can help us, if it can. But it's quite impressive and it has been working fine.
"I've been aware of it for quite a long time, as it was not a quick project. So, the first time I heard about it was something like one year ago."
Costa designed Michael Schumacher's dominating Ferraris and Lewis Hamilton's dominating Mercedes. He put in place the current Mercedes design team and hired talented engineers to ensure Mercedes remains #1 even now that he is gone.
Hopefully Dallara uses Costa's genius to design the next generation IndyCar because, at 8-years old, the current car is simply antiquated design technology and the bolt-on windscreen looks out of place on the car.