Hinchcliffe to drive for Andretti team at Indy (Update)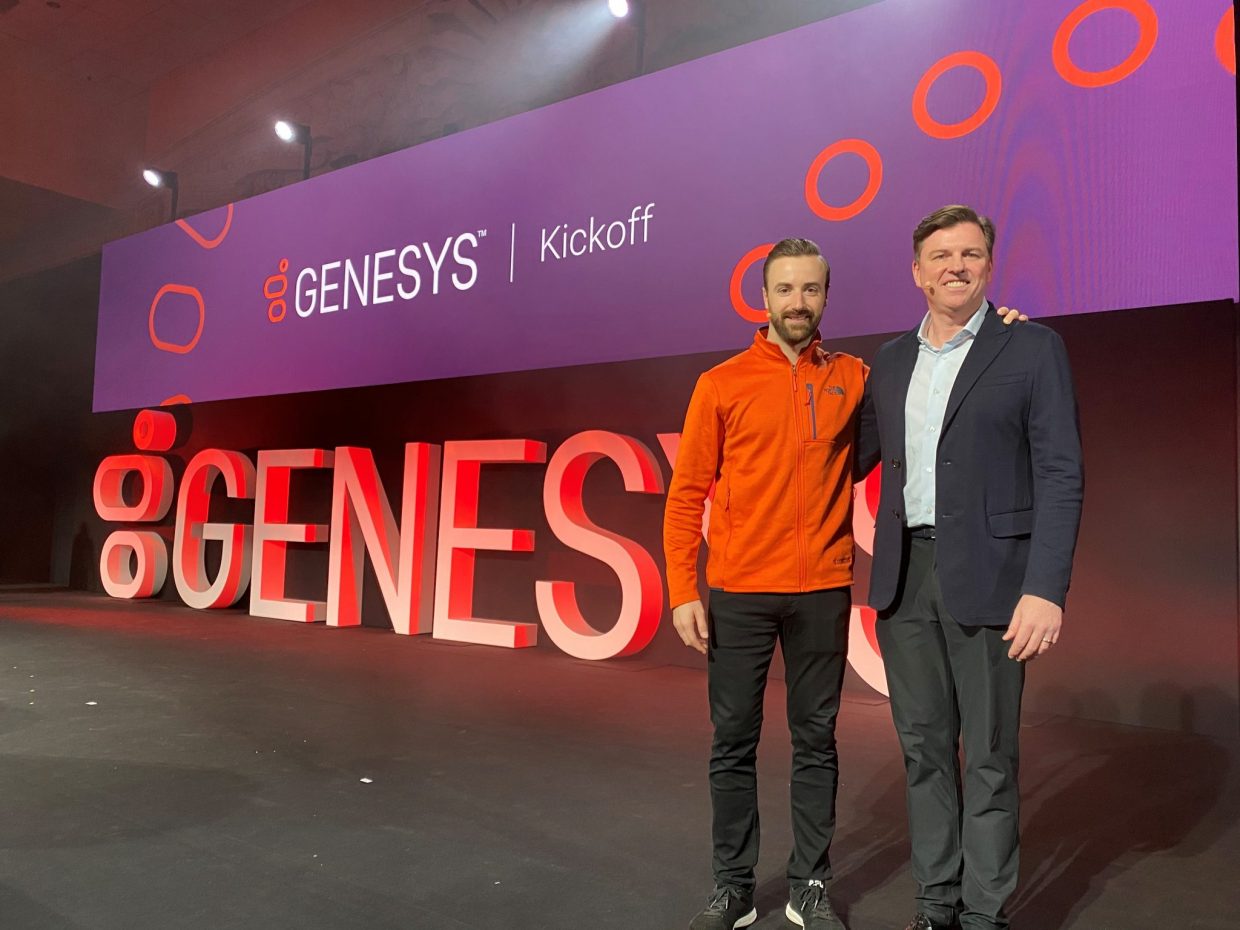 Hinchcliffe with Genesys CEO Tony Bates
UPDATE This rumor is upgraded to 'fact' with today's announcement.
02/18/20 It will be announced at IMS Wednesday that former Honda driver and Honda Spokesperson James Hinchcliffe will drive a 5th Andretti Autosport car in this year's Indy 500 (6 if you include the Colton Herta Steinbrenner car).
With backing from Genesys, the deal could also include the Indianapolis Grand Prix as well.
2020 IndyCar Silly Season page
About Genesys
Genesys, (also known as Genesys Telecommunications Laboratories, Inc.), is a company that sells customer experience and call center technology to mid-sized and large businesses. It sells both cloud-based and on-premises software. Genesys is headquartered in Daly City, California, and has offices in Canada, Latin America, Europe, the Middle East, Africa, Asia, and Australia. The company was founded in 1990 and was most recently acquired by Permira Funds and Technology Crossover Ventures in February 2012. Alcatel-Lucent (then Alcatel) acquired Genesys for $1.5 billion in late 1999.