Alonso to drive for Andretti in 2020 Indy 500? (12th Update)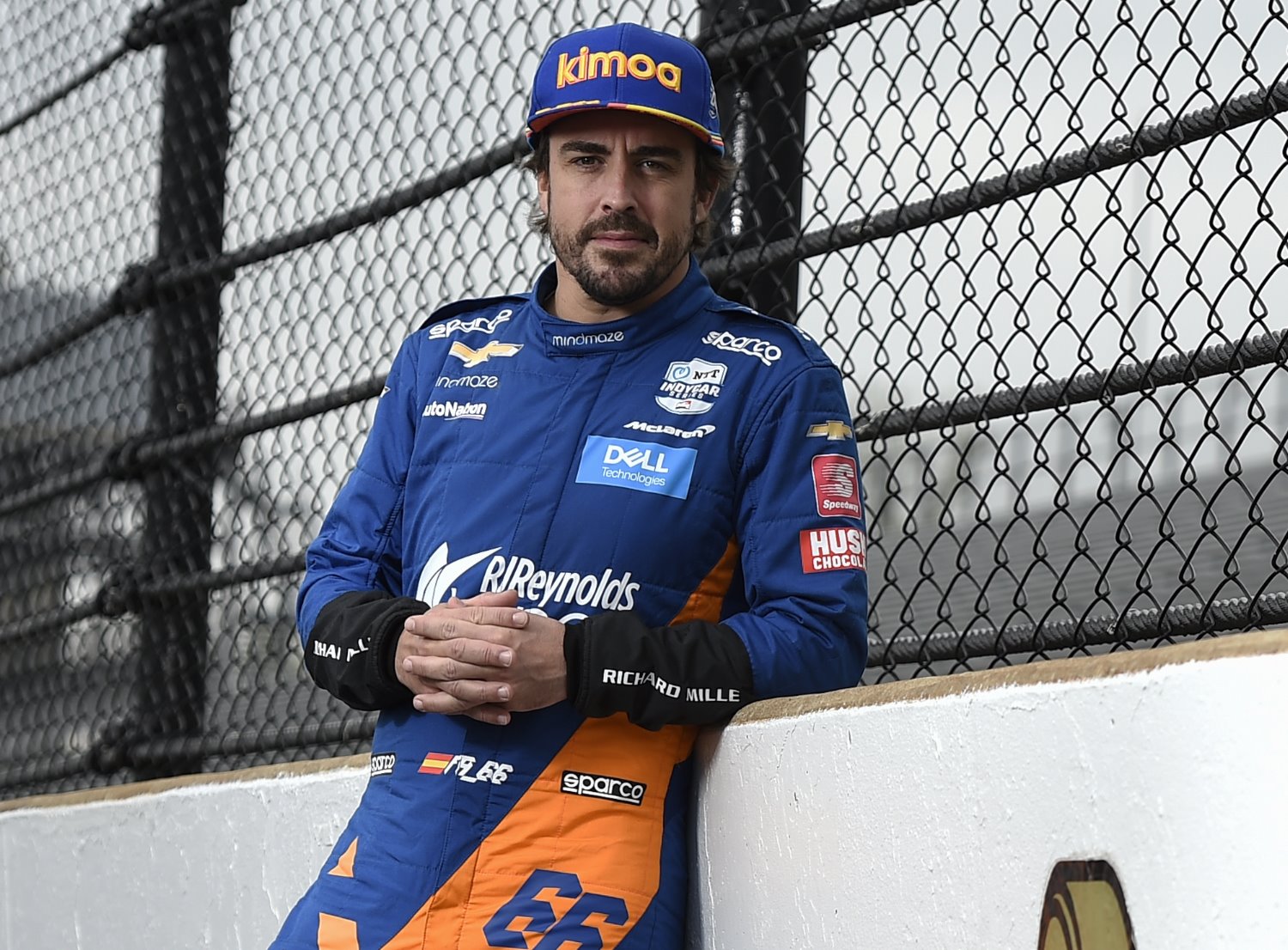 According to our sources, Alonso was signed to race the Indy 500 for Andretti, but now it appears that Honda Japan have nixed the deal
UPDATE This rumor is downgraded to 'false.' Racer.com is reporting that Japan Honda nixed the deal in the 11th hour. Our sources says Alonso has a signed deal with Andretti and a sponsor was all lined up.
Apparently Honda Japan still holds a grudge against Alonso for calling their F1 engine an F2 engine back in 2015 and there is no way he will ever drive a Honda powered race car again.
There is a very good chance Alonso will not run this year's Indy 500 given the turn of events.
We have updated our 2020 IndyCar Silly Season page again.
01/28/20 We can now confirm from our Spanish sources that this is now 'fact', not near-fact. Our sources report that Alonso, 38, and Andretti have now reached an agreement and signed a contract, with an announcement scheduled very soon.
Interestingly, Andretti uses Honda power, even though Red Bull's Dr Helmut Marko recently ruled out signing Alonso for the future – because of Honda.
"It won't work because our engine partner Honda won't have it either," he said. "Just the name Alonso makes the hair stand up on the back of their necks."
01/28/20 We are upgrading this rumor to near-fact today as we await the announcement – according to AR1.com Spanish sources, Fernando Alonso will be confirmed this week to drive the #29 Andretti Autosport Honda car in the 2020 Indy 500.
The #29 is the same number Alonso used when he drove in the 2017 Indy 500 for the Andretti team with McLaren backing. Alonso is no longer associated with McLaren so the sponsorship to run the 500 had to be found by the Andretti team and by Alonso himself.
Will Alonso run any additional IndyCar races besides the Indy 500? Stay tuned on that.
We have updated our 2020 IndyCar Silly Season page accordingly.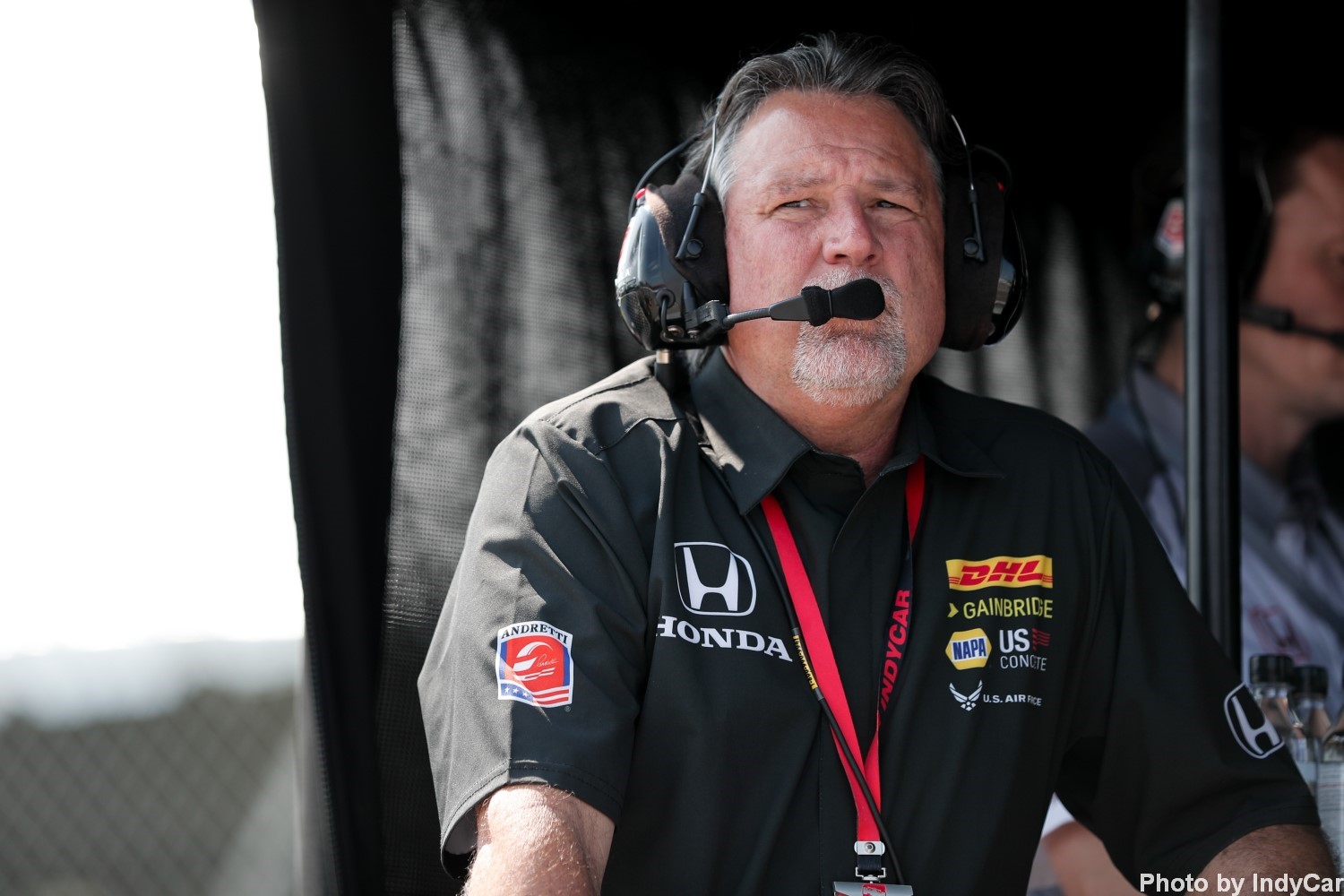 Michael Andretti ready to sign Alonso
01/09/20 Fernando Alonso looks set to return to the Indy 500 in May with Andretti Autosport, with team boss Michael Andretti saying that a deal with the Spaniard was "looking pretty good".
Alonso made his debut at the Brickyard in 2017 with a McLaren-entered Andretti run car, leading multiple laps before an engine issue forced him to retire 20 laps from the finish.
Unfortunately, Alonso's second visit to Indy which took place last year was ruined by McLaren's comedy of errors, an experience that may have dampened the two-time F1 world champion's enthusiasm for racing in the blue riband event with his former employer's new Arrow McLaren SP team.
Andretti was earmarked early on as Alonso's preferred choice for Indy, and team boss Michael Andretti would like nothing more than to run the Spaniard although funding the endeavor remains key.
"It's not done yet but it's looking pretty good," Andretti told RACER on Wednesday.
"We want it to happen, and I've just got to figure out how to get it funded.
"I think we can find a sponsor, but do I roll the dice, sign him and then hope to get it funded? I really enjoy working with the guy, and I want to make it happen."
Many believe that Andretti's engine partner Honda, still stung by Alonso's constant abuse during its days with McLaren in F1, is a potential barrier to the Spaniard's inclusion in the team.
But Andretti hasn't yet received any push back from the Japanese manufacturer according to RACER's report.
Furthermore, should Alonso join Andretti for Indy, additional outings with the team could be possible.
"We talked about it and it's possible, but nothing before Indianapolis," said Andretti.
"I don't want to do anything to hurt our other efforts, but it would be great for the series."
12/02/19 At the Abu Dhabi GP this past weekend Fernando Alonso said "the Andretti and Arrows McLaren SP teams are not the only options but for sure they are the strongest two. I have a loyalty to McLaren and there is also how good I felt with the Andretti team, and I feel part of that staff and team. I have a very good relationship there."
Alonso was said to have been blocked by Honda from using a car with one of their engines at Indy last year, after his criticisms of the Japanese company when they were supplying McLaren in F1 between 2015 and 17.
The Andretti team uses Honda engines, but Alonso insisted there would be "no problem" in him driving a Honda-powered car for them at Indy next year.
Insiders say the Spaniard is close to concluding a deal with Andretti, but asked how far down the line he was in his talks with the team, Alonso said: "50% of negotiations."
He said he would decide which direction to take after competing in the Dakar Rally at the start of January.
"I don't want to have any distractions there [at Dakar] from people asking me about other things," Alonso said.
We have updated our 2020 IndyCar Silly Season page accordingly.
11/11/19 Zak Brown has confirmed that Fernando Alonso is not under contract with McLaren past this year, so he is free to race for Andretti, Carpenter, Ganassi or Penske at the Indy 500 – all teams that can deliver an Indy 500 win.
11/08/19 "We've talked about it and I'd love to have him drive for us again. But a lot of things would have to happen," Michael Andretti told Racer.
"He has to decide what he wants to do and he could still end up with McLaren; but there's other stuff," Andretti added. "It's a possibility, but not a good possibility."
"I'd love to get back together and try to get him his first win at Indy," said Andretti. "We've talked about it many times — and also about him driving other things for us — but right now its just talk."
11/08/19 (GMM) Fernando Alonso is in talks with Michael Andretti's Indycar outfit.
In 2017, Alonso was charging for Indy 500 victory in an Andretti-prepared McLaren entry when his Honda engine failed.
But last year, as McLaren went it alone without Andretti Autosport's support, Alonso failed even to qualify.
So it is interesting that according to Spain's AS newspaper, Alonso is back in talks with Andretti rather than McLaren.
That is despite the fact that McLaren will field two cars in the Indy 500 next year. McLaren supremo Zak Brown says it is possible Alonso will get a third car.
But citing 'sources familiar with the negotiations', AS correspondent Jesus Balseiro says Alonso is more interested in racing for Andretti next year.
"The deal is not done," Balseiro said.
"The most important obstacle is that Andretti uses Honda engines," he added, reminding readers of the "tumultuous past" of the Spanish driver and the Japanese marque.
11/02/19 (GMM) McLaren has apparently closed the door to a Formula 1 return for Fernando Alonso.
Alonso, who quit at the end of last year, said this week that he would study the 2021 regulations in view of a potential return.
But McLaren supremo Zak Brown said in Austin: "We have a clear direction in Formula 1 with our current drivers."
However, Brown is also quoted by El Mundo Deportivo newspaper as suggesting there could be roles outside of F1 for 38-year-old Alonso.
"Depending on what our other activities are, we can have an open mind to continuing our relationship with Fernando," he said.
"We will talk at the end of the year about what he wants in the future, what we want, and see if there is anything that makes sense for us to work on together.
"I get along very well with him. I think that with the different categories he is doing, if we can put him in a car then he is still one of the fastest drivers in the world," Brown added.
"We now have our Indycar team, we are exploring the opportunities in WEC, and we have a long-term contract with Mika Hakkinen as a team ambassador.
"We will sit down with Fernando and ask ourselves if there is anything that makes sense for working together."
If Alonso wants to win the Indy 500 he will not run with the Arrow McLaren SP team, which will have two youngster who know nothing about car setup as his teammates. If Penske would run a 4th car for him he would have a real chance of winning the 500.
07/10/19 Red Bull F1's Dr. Helmut Marko told motorsport-total.com that the 37-year-old former McLaren-Honda driver Fernando Alonso is an "absolute no-go" for the Japanese manufacturer.
Whether this pertains only to F1, or worldwide, remains to be seen, but it supports the notion Alonso will be back at Indy in a Chevy in 2020, perhaps even with McLaren.
07/08/19 (GMM) Fernando Alonso and McLaren have denied reports that they have split.
The Spaniard raced with the British team between 2015 and 2018, and remained a McLaren 'ambassador' this year after quitting F1.
But McLaren and Alonso's Indy 500 effort in May was an absolute failure, and a British media report claimed that the two parties have now split altogether.
McLaren supremo Zak Brown told the Associated Press that the report was "fake news".
"We definitely still have a strong and contractual relationship with Fernando," he said.
A McLaren statement added that "nothing whatsoever has changed in the relationship".
It added that "no decision" has been taken about another joint Indy 500 assault, however.
On Twitter, Alonso said the reports of his McLaren split were more suited to "April fools", and were a mere push for internet "clicks".
And a source close to the 37-year-old told El Mundo Deportivo newspaper: "Everything remains the same. Nothing has changed."
However, it is believed Alonso is eyeing a potential return to Formula 1, but only with a top team like Mercedes or Ferrari.
And Geri Halliwell, the former Spice Girl who is married to Red Bull boss Christian Horner, told Servus TV: "We should bring back the greats of the past.
"Alonso, for example," she added.
07/05/19 This rumor is upgraded to 'strong' with this news.
Michael Andretti just needs to ask Honda. A Honda spokesperson told AR1.com, "none of our teams have approached us with regards to having Alonso driving for them in 2020. Until/unless that happens, I can't really say how it would be received."
05/31/19 (GMM) Flavio Briatore has given a strong hint that Fernando Alonso will not return to the Indy 500 with McLaren.
Fully competitive with an Andretti car in 2017 before an engine problem, Spaniard Alonso tried to complete his 'triple crown' this year but the full McLaren entry failed even to qualify.
It has thrown the entire future of McLaren's Indycar ambitions into question, with Zak Brown admitting it is unlikely plans for the full season will proceed in 2020.
Worsening the situation for McLaren is that Briatore, who is reportedly still involved in Alonso's management, is scathing of the British outfit's Indy 500 effort.
"The Indy thing was badly organized. Very badly," he is quoted by Movistar.
"It has been a great 'cazzata'," said Briatore, using a vulgar Italian word.
When asked if Alonso will try again for the triple crown with a team other than McLaren, the flamboyant Italian added: "Let's hope."