Coyne wants to keep Ferrucci, others want to steal him (2nd Update)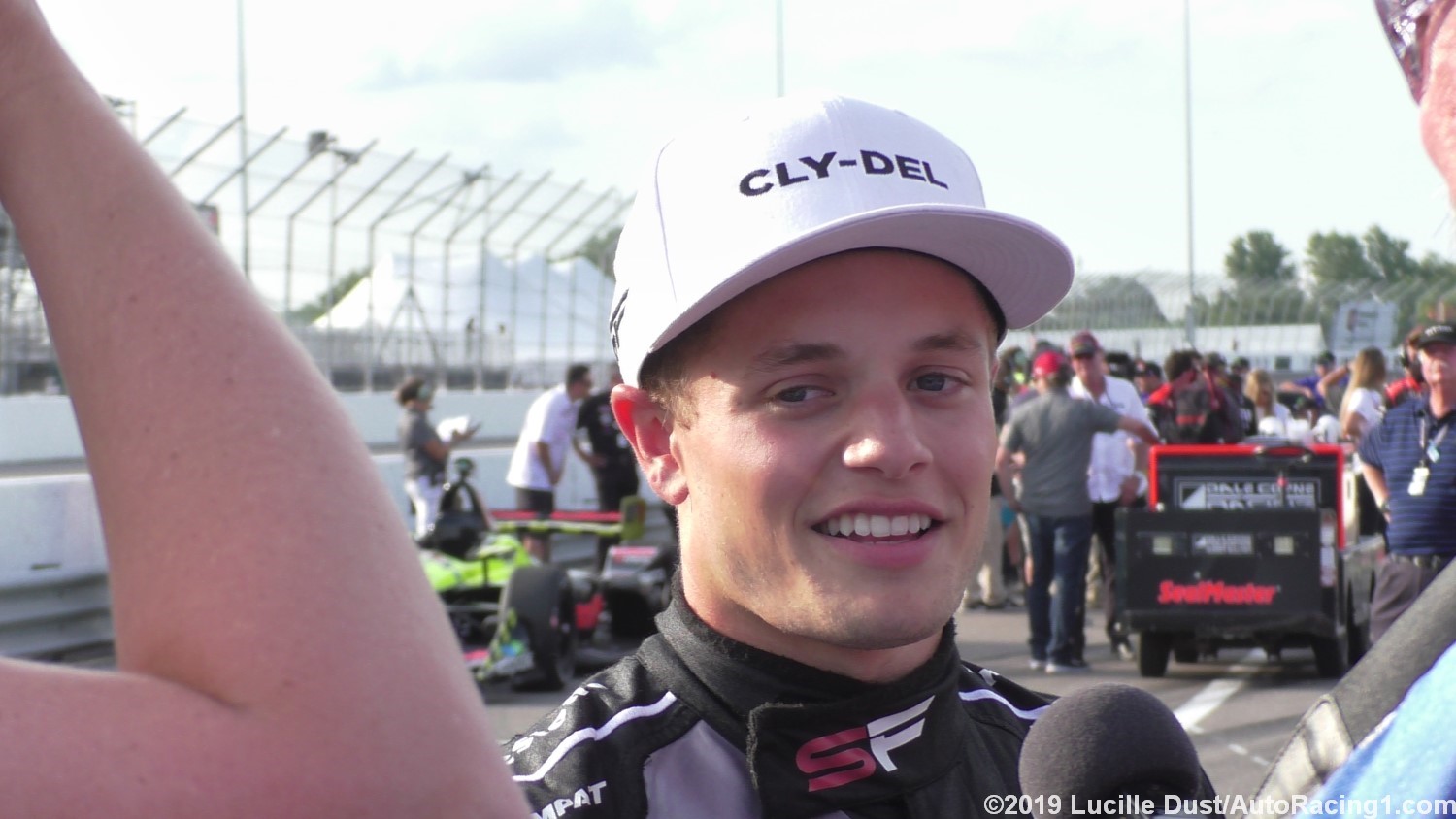 Santino Ferrucci
UPDATE This rumor is upgraded to 'fact' with today's announcement that Ferrucci has re-signed with Dale Coyne Racing w/Vasser Sullivan and will drive the #18 vacated by Sebastien Bourdais.
We have updated our 2020 IndyCar Silly Season page accordingly.
09/01/19 We saw Santino Ferrucci and his manager openly talking to the Rahal Letterman Lanigan team in the Portland paddock and it's clear that Dale Coyne Racing will have to fight to keep Ferrucci in their camp.
08/26/19 Like Alexander Rossi, Santino Ferrucci came to IndyCar out of the highly competitive F2 series. If you make it to F2 you have to be a really good driver.
And both Rossi and Ferrucci have come onto the scene in IndyCar as two of its brightest young stars. Ferrucci has taken Dale Coyne's 2nd car (the #19), which historically has not been very competitive, and turned it into Coyne's most competitive car. And, while most rookies crash a lot and cost a team owner a lot of money in crash damage, Ferrucci, like Rossi, rarely crash.
With Ferrucci's contract set to expire at the end of the year, obviously Dale Coyne is anxious to re-sign him. However, knowing that Ferrucci brings sponsorship, and now knowing how good the rookie is, many other team owners what to lore him away from Coyne.
Coyne told AR1.com at Pocono that he is fairly confident of re-signing the Connecticut native. And Ferrucci works really well with his engineer – Mike Cannon.
This past weekend the young American again opened everyone's eyes with a stellar performance for a rookie. The #19 Dale Coyne Racing-Honda driver qualified sixth at Gateway and led the most laps and would have won if not for unfortunate pit stop timing.
"I had so much fun leading this race," said Ferrucci. "Having open air like that and being able to run to a pace, run your lines and not have to think about it and just enjoy it.
"But hats off to our crew. We had a winning racecar. It's just a little bit unfortunate that we got caught by the yellow.
"Then at the end, I was racing so hard to get back into the top three. I was really trying to bring home some hardware for the boys. Unfortunately, not everything went our way but I'm happy we came home in fourth."
"I've been really impressed," Dale Coyne told Motorsport.com. "Not just Santino but everyone on the team – the crew, the engineers. And Santino just drives it; no major changes, no complaints. Keeps it simple."
"He's brave, not intimidated by anything, knows how to pedal it and catch it when he goes too far. And he's learning how to use the tools in the cockpit if he wants to make handling changes on the move.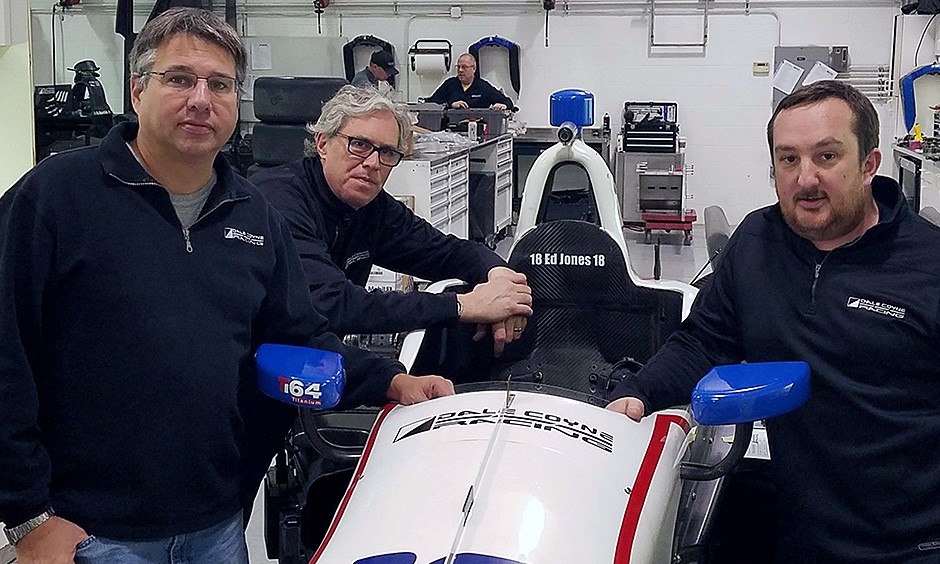 Dale Coyne's strong engineering staff of Hampson, Cannon and Boisson
"He also listens to us in the truck and on the radio. He trusts the setups that Michael Cannon, Olivier Boisson and Craig Hampson, come up with; he knows they have a lot of experience and what they're saying is going to work. He's been very open-minded about learning on the job."
"We've had a lot of calls from drivers interested in joining us – a lot. And that says something for the way the series is going, too, as well as showing that our team is a good one, very solid. But I think we've got something really good going with Santino and we don't like change for the sake of it.
"I think we've helped make him the IndyCar driver that he is, and I think he's getting the most out of the car we give him. So yeah, I think we should stay together. If you're making the kind of progress we've seen from him and from us, you'd be taking a big risk to go separate ways, right? Honestly, I think he'd be a fool to go anywhere else."
"A driver and car combination that quick should not have finished fourth," his engineer Mike Cannon said. "He should be on the podium getting a bit of tin. But it is what it is; all the fast driver/car combinations have that kind of thing happen to them at some point in a season, where other cars on a different cycle get lucky with the yellows."
"We had a little bobble in our final pitstop that put us behind Sebastien," said Cannon, "but that didn't have a bearing on the result. I think we were well capable of recovering from it at the end of the day. It was the other three cars benefiting from Sebastien's shunt that gave us too many cars to try and pass in the time available, especially given the tire life and the amount of marbles on the track."
Cannon also sympathized with colleague Hampson, who last won a race with Bourdais in the 2018 season-opener.
"I feel so sorry for Craig," said Cannon. "He works so freaking hard and puts so much effort in. He never rests. He was looking at earning either a win or at least a second place with Sebastien and obviously he's a key part of what myself and Olivier do with the #19 car. We're a true team. So to see a potential 1-2 finish fall apart like that is a double blow."