Alonso to replace Vettel? (2nd Update)
2012 when Alonso drove for Ferrari
UPDATE (GMM) Fernando Alonso does not think there is room at Ferrari for his potential return to Formula 1 in 2021.
In recent days, as he tackles the off-road Dakar rally and contemplates a third attempt to win the Indy 500 in May, the 38-year-old has admitted he will soon give thought to returning to F1.
"First I finish the Dakar, then I do the Indianapolis 500, and in the summer I will have to make a decision," he told the El Partidazo de Cope program.
"I have the idea of returning to Formula 1," Alonso admitted. "I feel like a Formula 1 driver, it's what I like most and it's what I know how to do best.
"I don't know if I will return or not, but I will think about these next two or three years of my career in the summer. I will decide in the next few months," said the Spaniard.
Alonso says he has enjoyed his challenges since deciding to focus not exclusively on F1, including winning Le Mans.
But he is clearly eyeing a full focus on F1 once again.
"It is the top category of motor racing, but it also has its disadvantages," said Alonso. "Formula 1 requires a complete dedication of your life.
"I already had 18 years of that and now I have to assess whether I want to do two or three more years of that or not."
A big factor will be whether Alonso gets a competitive car for his return, as frustration in the midfield was obviously a big part of his decision to leave.
"I must look at the teams that are available or interested," he said. "I have to put everything on the table."
Ferrari, though – where Alonso spent five years but left amid some acrimony – does not appear to be among those options.
"I have not talked to them," he revealed.
"I think the journey with Ferrari was nice but I don't think it's time to talk about a return. I also believe their bet on the future with Leclerc is quite clear.
"For 2021, we need to see who will be competitive, and maybe Ferrari will not be among the favorites. We will see," Alonso said.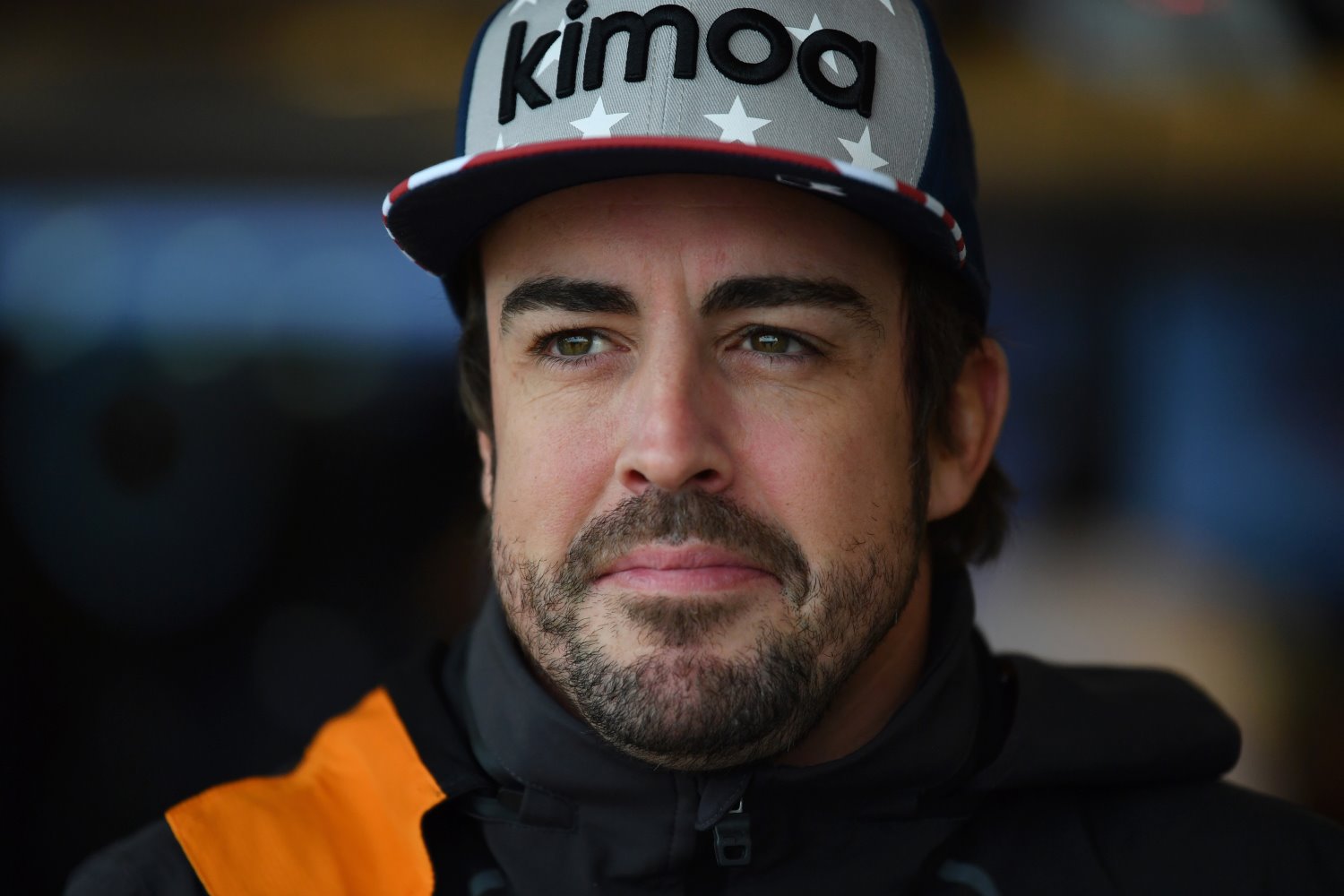 Alonso dreams of an F1 return, but he can dream all he wants
06/06/19 (GMM) Fernando Alonso says thoughts of a F1 comeback are still "not in my head".
Having retired from the sport last year to take on new challenges, it is interesting that the Spaniard has said no to the full Indycar season and is also preparing to stop racing in the world endurance championship.
But amid rumors of a return to Formula 1, Alonso played down the prospect when talking with fans on social media.
"It is not in my head at this time," he said in Spanish when asked about a potential F1 return.
What he is still committed to, however, is completing the 'triple crown'. He failed to qualify for the Indy 500 this year but indicated he will return in the future.
"In sport, to get something unique you sometimes need to try and fail many times," said the 37-year-old.
"I had to do more than 300 grands prix to win 32, just like Real Madrid needed 100 years of history to win 13 championship titles and become the most successful.
"They are examples that in sport, the percentage of success is low, which is why it is unique when it is achieved," Alonso explained.
So while he says he is not thinking about a F1 comeback yet, Alonso also revealed that he will be very busy for the rest of 2019 with "eight more very important races".
1997 world champion Jacques Villeneuve says F1 needs characters like Alonso.
"Apart from Verstappen, I do wonder who will replace drivers like Alonso, Hamilton and Raikkonen," he told Diario Sport.
"Today there are many drivers who get out of the car and nobody even knows who they are," Villeneuve added.
06/03/19 According to reports coming out of Spain and Marca, two-time World Champion Fernando Alonso wants to return back to Ferrari to replace Vettel if he retires.
With Vettel's future uncertain could Alonso be the man to partner Leclerc and bring the glory days back to Ferrari? Or did Alonso burn to many bridges at Ferrari and they will tell him to go pound sand?