Penske eyes possible lights at IMS for NASCAR, F1 (Update)
UPDATE
From a man who hears things in Indy.
I'm being told that lights are 100% going up @IMS. Also, this is the only year that the Brickyard 400 will run on 4th of July weekend. The Brickyard beyond 2020 is being evaluated. An endurance race is well in the works as well.

— Tony Donohue (@TonyDIndy) January 14, 2020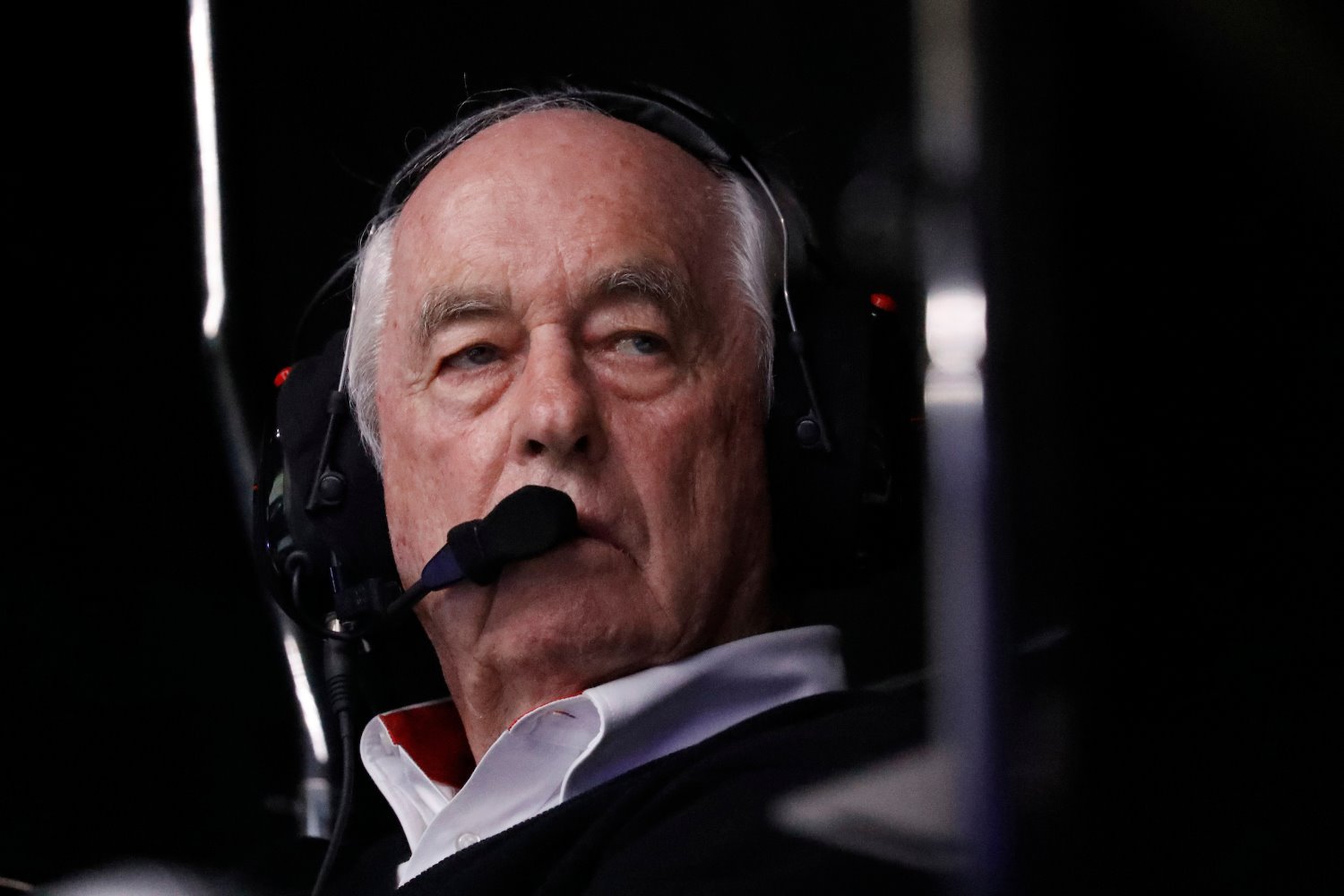 Roger Penske prefers to spend money on paint at IMS instead of putting more IndyCar races on network TV
01/13/20 Roger Penske says he plans to spend "several million dollars" on improvements between now and when the green flag drops on the Indianapolis 500 in May.
"What I'm looking at is what can we do to make the guest experience better," Penske said. "Then there are things we can do outside the track from an entertainment perspective, as well as inside. Can we have a Formula One race, a 12-hour race, a six-hour race, things like that."
Penske plans to lay out a list of improvements and possible new events at the speedway in mid-February. Lights for night races are something Penske says he and his team are looking at but right now. One of the reasons a NASCAR race cannot draw flies at IMS is because 1) the racing is boring and 2) it's so hot you can fry an egg on the seats.
He said if they were to put lights in running the Indianapolis 500 at night would be out of the question. But, in a push to get other racing series to come to the track, he did hint at the idea of a Formula One night race or a NASCAR night race. Roger will have to write over a $25M check to F1 to get a race every year. Good luck with that.
Penske said the fact the Indianapolis Metro area is prospering economically puts IMS is a perfect position to grow.
A night IndyCar race to close the IndyCar season makes the most sense (not touching the Indy 500 in May of course) but the powers to be in Indy appear to have a mental block to an obvious winner. It would draw 10 times the crowd Laguna Seca gets to end the season and the racing would be far better.