F1 eyes Panama GP in 2022 (Update)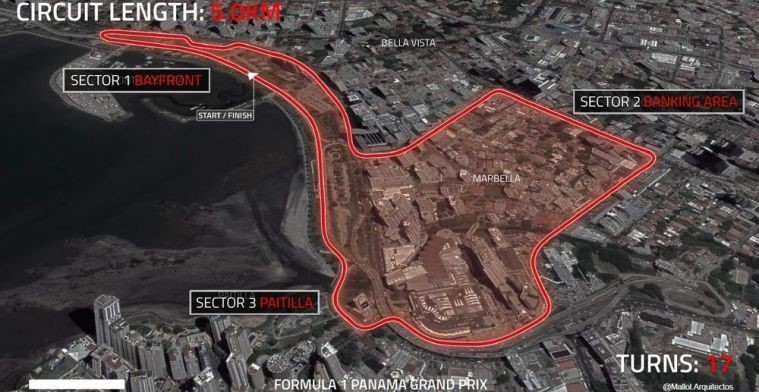 Planned Panama Street Circuit
UPDATE Add promotional video for the rumored GP below.
12/30/19 According to reports from the Panamanian newspaper Mi Diario, plans for a Formula 1 race in the country are in place and a circuit is being built. It is possible to hold a race in the city and would add another new destination for the Formula 1 calendar.
The initial design of the circuit that has emerged shows a street circuit through the center of Panama City. The exotic location on the beach is cited as a reason why this would be a great Grand Prix for Formula 1.
In the leaked document, 2022 is indicated as a potential time that the Grand Prix could be held at the circuit.
Liberty appears hell bent on expanding to 25 races per year with Miami and South Africa also real possibilities.