IndyCars to be slower at COTA in 2020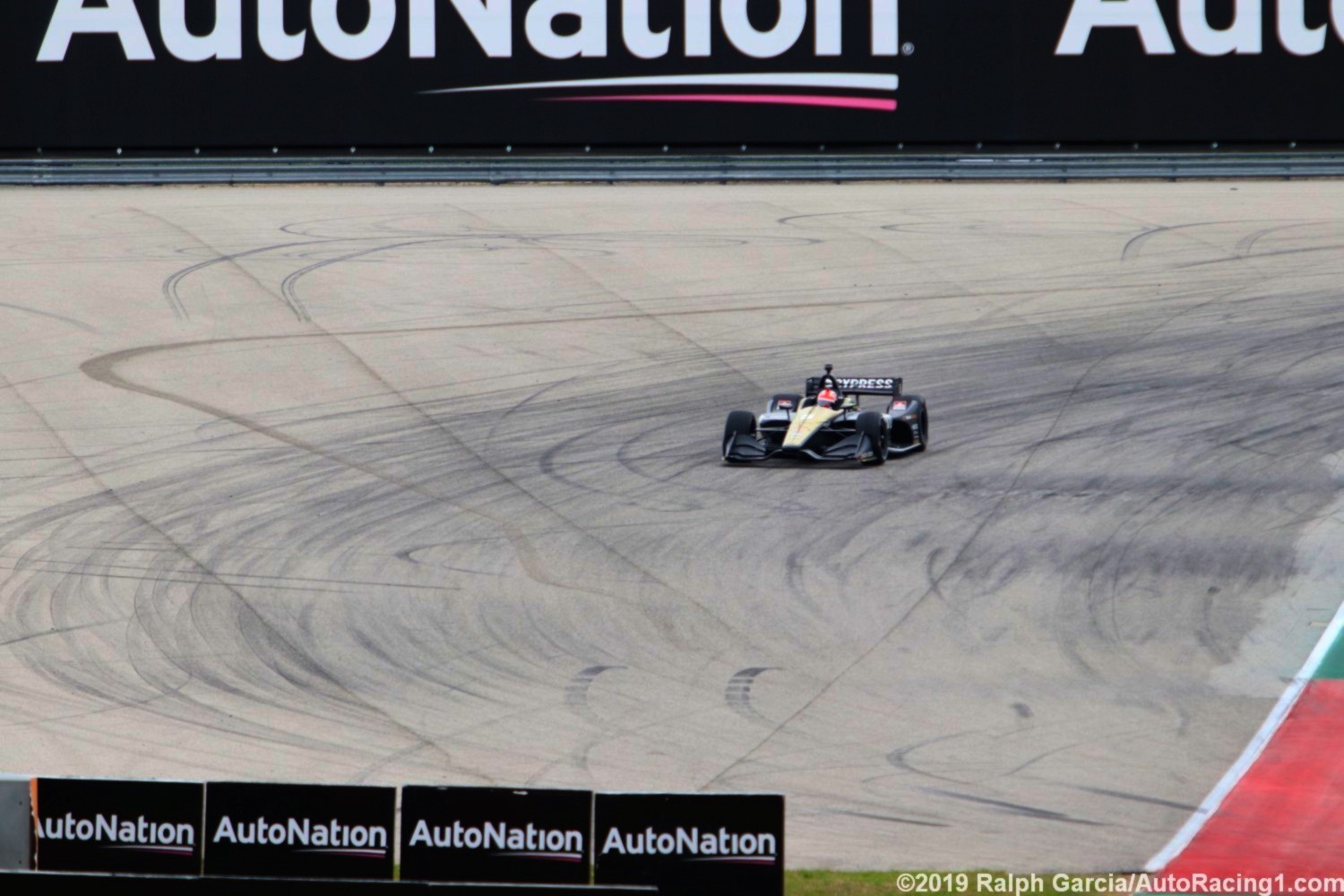 2019 IndyCar race – using the runoff area in Turn 19 as the racing surface.
If you thought the IndyCars were slugs at COTA compared to F1 cars in 2019 (a pathetic 13 seconds per lap slower), just wait until 2020.
Not only will the windscreen and Halo make the IndyCars slower in 2020 (added weight and higher CG), there are reports that IndyCar will also enforce the track limits at Turn 19, like F1 does. In 2019 the drivers were using the wide runoff area at Turn 19 to gain speed.
In F1 that would be an instant penalty for cheating. Ditto for IndyCar in 2020.
Racer reports that starting with Spring Training in February, IndyCar will install the final timing line to complete your laptime at the exit of Turn 19 on the proper racing surface and you must cross it to complete your lap before entering the pits. Run wide onto the runoff area and Timing and Scoring will note record the lap as being completed.
In qualifying that means you lose your lap time, in the race the lap was never completed so theoretically you could lose a lap be cheating.
That should put an end to that practice once and for all.