Fiat Chrysler, Peugeot Owner PSA in Talks to Combine (Update)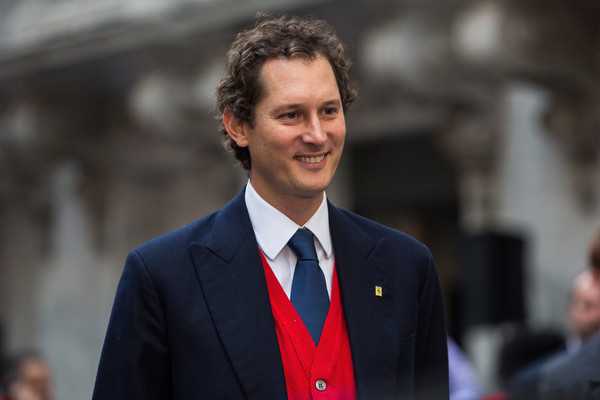 John Elkann will still run the FCAU portion of the merged company
UPDATE The boards of PSA Group and Fiat Chrysler Automobiles (FCA) have each approved a binding agreement for a $50 billion merger, Reuters reports.
Sources with knowledge of the issue assert that the two car manufacturers could formally announce the agreement before the end of week and offering further details during a conference call with reporters and analysts at a later time. Word about the agreement being signed comes six weeks after plans were first announced that PSA and FCA were planning to join forces to create the world's fourth-largest car manufacturer by volume.
It is understood that under the merger, China's Dongfend Motor Group, which currently has a 12.2 per cent equity stake in PSA, will have a reduced stake of around 4.5 per cent, something that could help make regulatory approval for the merger easier. Elsewhere, it is reported that FCA's robotics unit, Comau, will not be spun off as originally planned in October and instead remain within the combined group.
Under the merger, FCA will gain access to the more modern vehicle platforms of PSA, allowing it to better meet emissions regulations. PSA, on the other hand, will benefit greatly from FCA's profitable U.S. business, including the Ram and Jeep brands.
10/30/19 This rumor is upgraded to 'fact' today. The FCA Group, owners of the Alfa Romeo brand, have confirmed they are holding talks with the PSA Groupe about merging together and today the Wall Street Journal reports the two sides have agreed to the merger. The long-term status of the deal between Alfa Romeo and the Sauber group of companies may be called into question as a result of confirmed talks between two automotive giants.
The FCA Group, owners of the Alfa Romeo brand amongst others like Fiat, Chrysler, Abarth, Jeep, Dodge and Lancia, have confirmed that they are in talks about a potential merger between themselves and the Groupe PSA – PSA being the owners of Peugeot, Citroen, Opel, DS, and Vauxhall.
Rumors of a potential merger started earlier this week, with confirmation coming from both parties on Wednesday that they have opened talks.
Peugeot and its associated companies have now moved to try working out a similar deal, with PSA CEO Carlos Tavares negotiating with FCA over a deal that would result in the merged companies becoming the third largest carmaker in the world – only behind Toyota and Volkswagen.
Alfa Romeo, as a car brand, are suffering on the sales front at the moment. According to the European Automobile Makers Association, Alfa sales in Western Europe stand at just 39,020 for 2019 – this is down 43.3% on last year.
10/29/19 The Wall Street Journal reports that Fiat Chrysler Automobiles FCAU and Peugeot PUGOY maker PSA Group of France are in talks over a potential combination, according to people familiar with the matter—a deal that could create a $50 billion trans-Atlantic auto giant.
One possibility the two sides are discussing, according to one of these people, is an all-share merger of equals. Peugeot Chief Executive Carlos Tavares would head the combined auto maker as its CEO, while John Elkann, FCA chairman and the head of the Agnelli family, which controls the Italian-U.S. auto maker, would assume the same role at the new company, this person said.
Talks are fluid, according to one of these people, and other options or terms could be considered. There is no guarantee that any final agreement will be reached.
The proposed combination comes months after Fiat dropped an earlier offer to merge with Peugeot rival Renault SA of France.