Jimmie Johnson not "mailing it in" in final season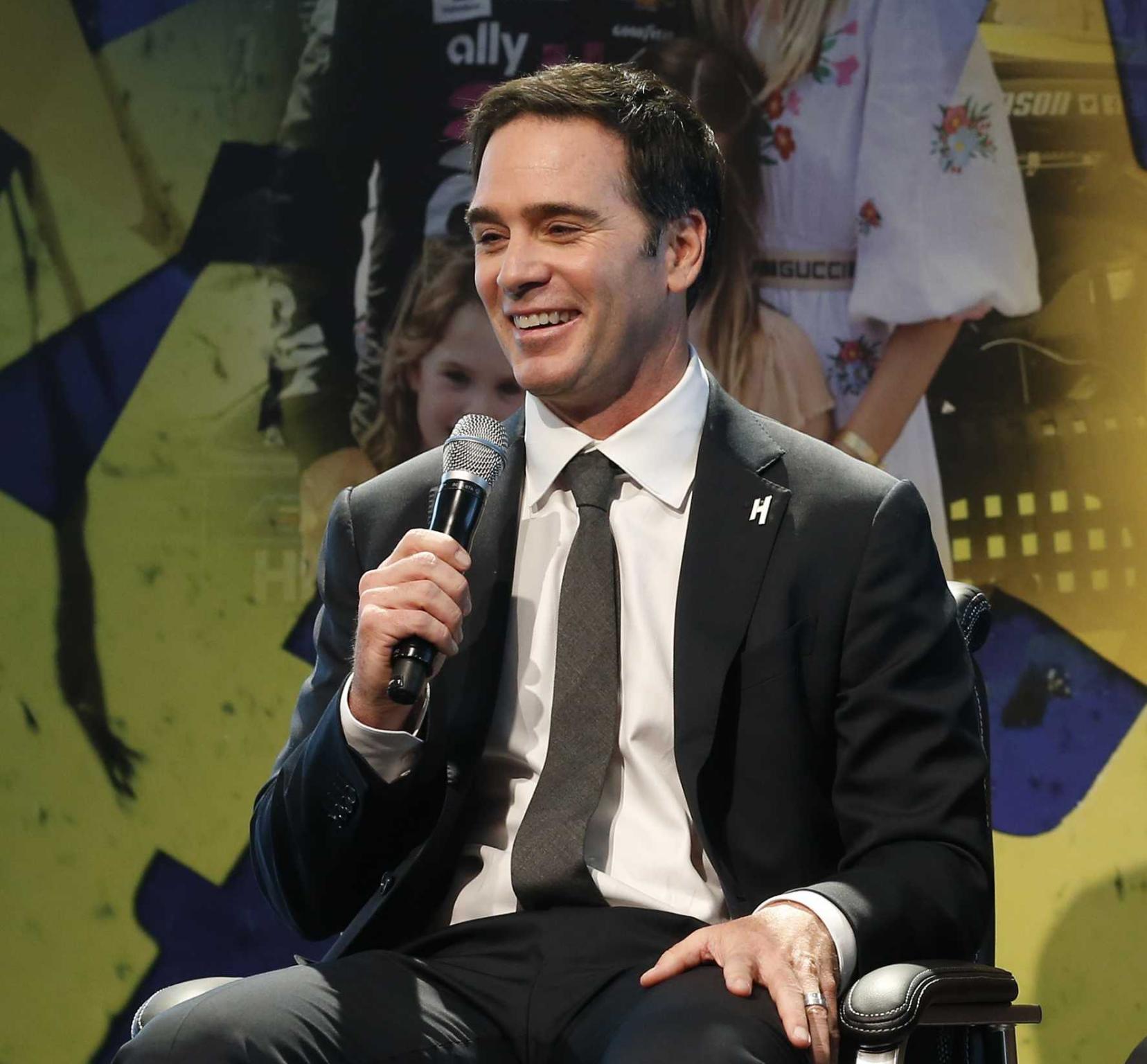 Jimmie Johnson
Hendrick Motorsports
Jimmie Johnson has made it official – he's hanging up his helmet after one more season chasing history.
The seven-time NASCAR Cup Champion says the 2020 season will be his last in full-time competition, ending a 23-year NASCAR career that saw him rise up from a California dirt bike and off-road racer to one of the biggest superstars in NASCAR history and a future Hall-of-Famer.
While it won't be the end of his racing career, it will be the end of one of the most successful teams of the last two decades.
The numbers speak for themselves. Seven Cup Series titles – tied with Richard Petty and the late Dale Earnhardt, Sr. for most all-time; 83 wins – tied for sixth all-time with three-time champion Cale Yarborough; and 48 – the iconic car number he's carried for his entire career.
Johnson told the media on Thursday he's stepping away from a full-time career to spend more time with his family, and mulled the decision to retire over the summer before finally sitting down with team owner Rick Hendrick three weeks ago.
[adinserter name="GOOGLE AD"] "In my mind, I felt like I needed to make a decision by the end of the year. Nothing really hit me in the gut with the feeling that I wanted to stay or stop at the end of 2020. As the year went on and we rolled into October, the feeling just became real. It really did and it felt good to think about," said Johnson. "I've talked to greats like Rusty Wallace, Mark Martin, Jeff Gordon, Dale Earnhardt Jr.; everyone has had their own journey. Some of those guys maybe set a date and left before their heart really wanted to leave. There are a lot of other athletes that their time is called and they don't have that opportunity to pick their own. I feel very blessed and fortunate to have this opportunity. It just feels right."
Johnson has spent his entire Cup Series career with Hendrick Motorsports, where Rick Hendrick said Johnson was more than just a driver – "he's family".
Hendrick said he was shocked when Johnson told him of his decision to retire.
"Every time one of these drivers call me and come to my house, I know that's not a good situation," Hendrick joked. "I should be the one retiring.
"Everybody knows Jimmie; he processes everything. When he's made up his mind, he's not wishy-washy at all. He's done so much for us and for the sport. I told him that this year; I said we're not on a clock, you tell me what you want to do and we'll make it work. I thought he deserved that from our company."
Johnson, 43, will be entering his 23rd year of NASCAR competition in 2020.
Growing up in El Cajon, California, Johnson cut his teeth racing dirt bikes before moving up to off-road racing in the Mickey Thompson, SODA and SCORE series. Johnson then tried out his talent in late models driving in the ASA series.
Johnson started out in the NASCAR Xfinity Series in 1998 before moving to a full-time schedule in 2000.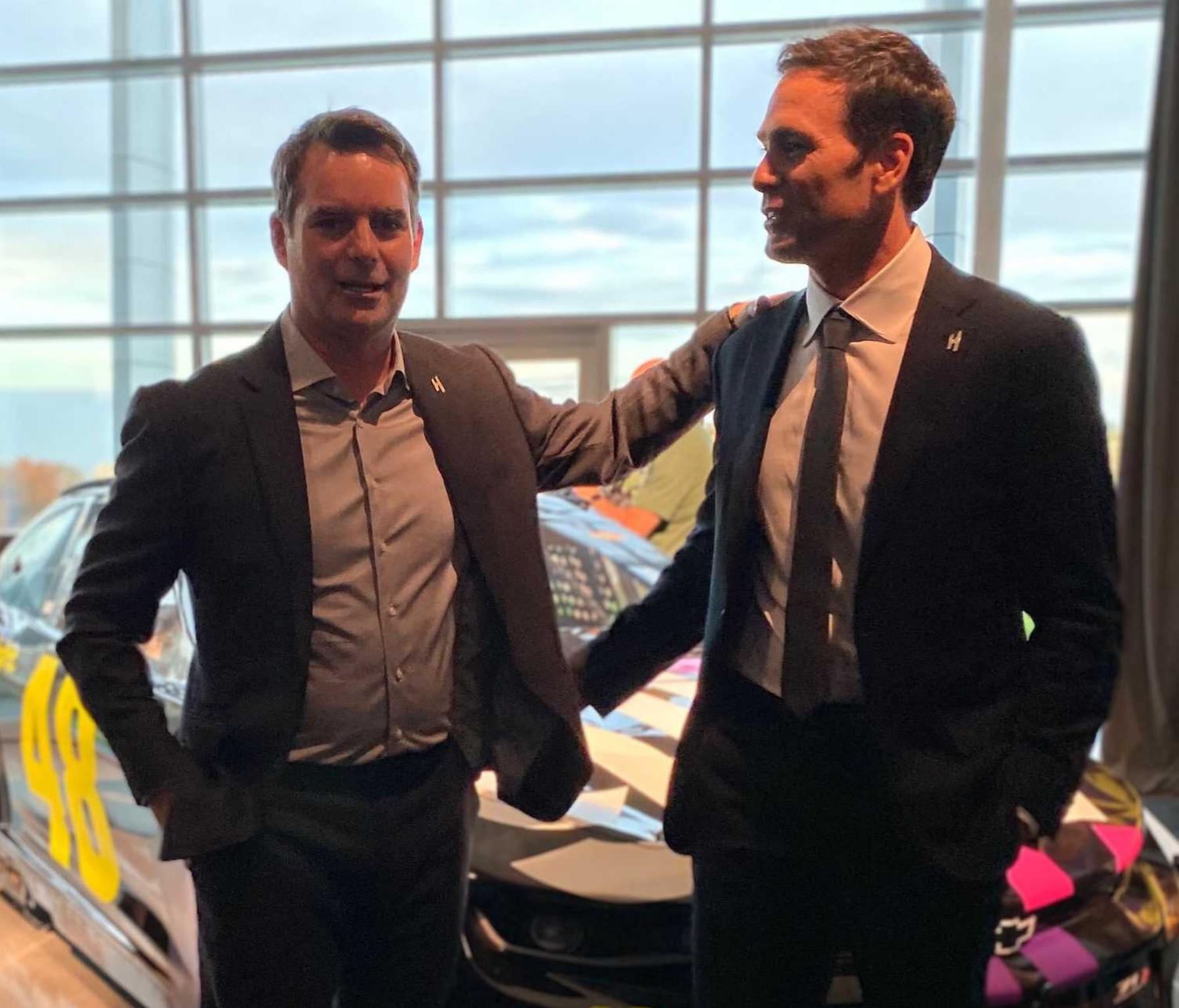 Jimmie Johnson and Jeff Gordon: Four Time and Seven Time
Hendrick Motorsports
It was a chance meeting with Jeff Gordon in during an Xfinity race at Michigan in 2000 that led to Gordon bringing Johnson to the attention of team owner Rick Hendrick, who tapped him as driver of a new fourth team for Hendrick Motorsports – to be co-owned by Hendrick and Gordon.
Johnson surged right out of the gate in his first full-time Cup season in 2002 – claiming the pole for the season-opening Daytona 500 and earning his first-career Cup Series win in just his 10th series start.
Johnson would go on to win two more races and finish fifth in the points standings. It was a sign of things to come.
Over the next 14 years, the powerhouse duo of Johnson and crew chief Chad Knaus proved to be a force to be reckoned with – winning five straight Cup Series titles from 2006 to 2010 and adding two more in 2013 and 2016.
The partnership was broken up in 2018, with Knaus now calling the shots for young Hendrick driver William Byron. Since the switch, Johnson has yet to get to Victory Lane again – ending the 2019 season in the midst of a 95-race winless streak.
Despite that, Johnson said his final season won't be a "mail it in" season, and he won't be hanging up his helmet for good.
"The outlook for next year is to absolutely win races and be in that championship four," said Johnson. "That is absolutely the goal for next year.
"I still have that fire and I am coming back next year. Next year is a year we are going to win races and compete for a championship. I know I can give what I need to this team for another year. After that, I'm ready to have some time back on my side and just have a better balance in life."
"This is not a retirement from driving race cars. This is just slowing down from 38 weekends a year, and you certainly know the stress, pressure and grind that it takes. 19 years in Cup and 2 years in the Xfinity Series, plus everything before that, it's been a heck of a run and we'll keep going.
"Most importantly, I feel like I need to take a deep breath and just see what comes from there. Put my family first instead of racing first for once, and take it from there."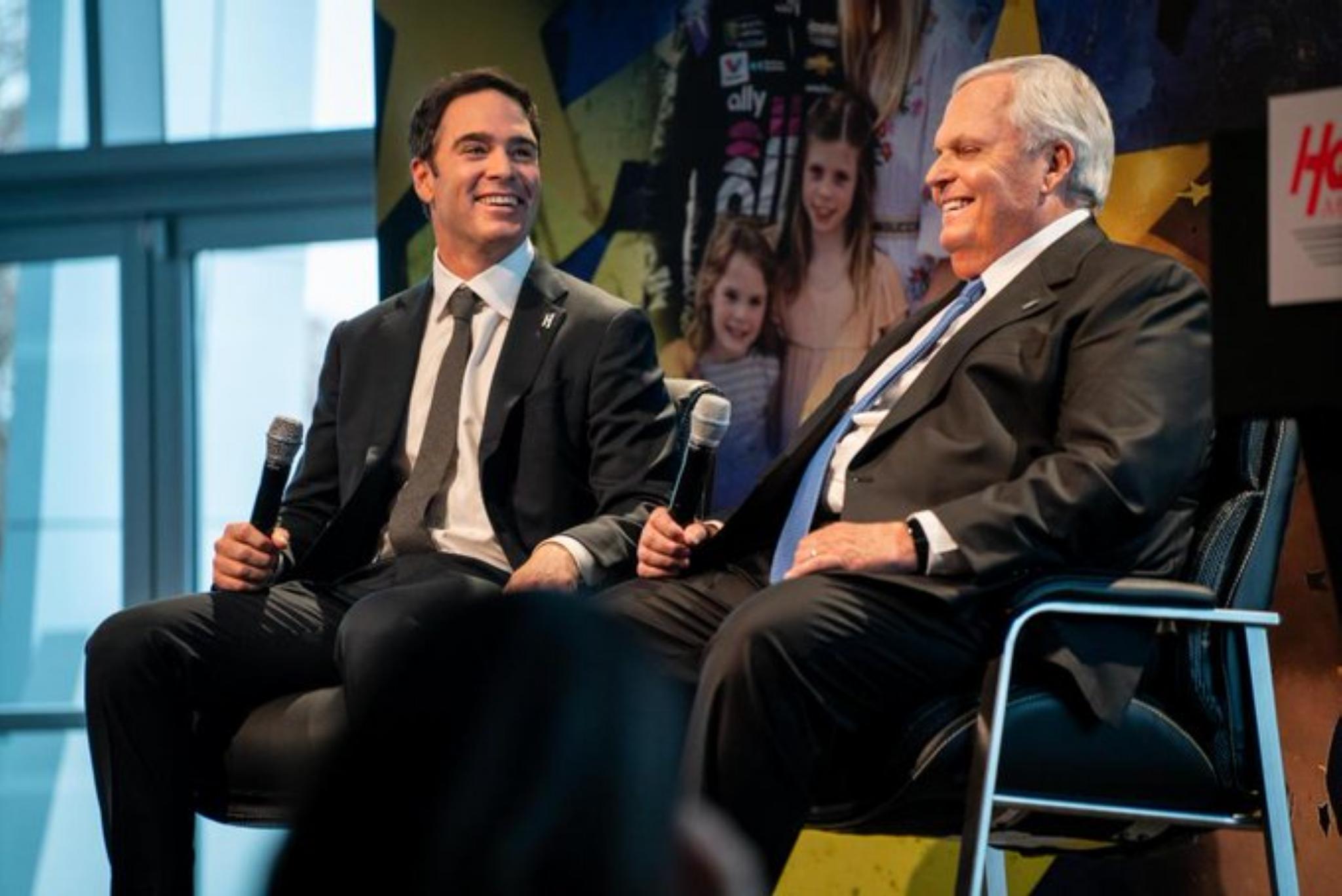 Jimmie Johnson and Rick Hendrick
NASCAR
Team owner Rick Hendrick summed up Johnson's legacy as having "represented the sport as a true champion."
"You never had to make an excuse for Jimmie Johnson. He was always on his mark. He never embarrassed anybody. He is a role model for kids, a role model for drivers and an athlete that I've never seen in any kind of sport," said Hendrick. "When history looks back at him, they'll say that this guy was an unbelievable athlete, father, charities. In every box that you check in life (like) what you do with kids, how you raise your family, and you're a champion. And every sponsor that he's had, they love him to death.
"I just think the stats speak for themselves. But, people are going to remember the man, Jimmie Johnson."