INDYCAR News, Notes & Happenings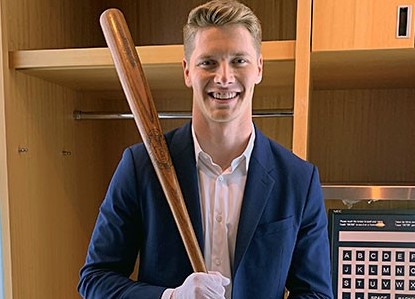 Champion Newgarden goes toYankee Stadium to remind the Andretti Harding Steinbrenner team (NY Yankee connections) that they did not win the championship nor the Indy 500 – that would be Team Penske.
Topics:
Champion's visit
Simply Close
Rookie Reviews
Passing the Test
Drum Roll, Please
Road to Indy Champions
Champion's visit
The whirlwind week of newly crowned NTT IndyCar Series champion Josef Newgarden continued Wednesday with a trip to Yankee Stadium.
The visit was fitting since Newgarden made comparisons to the legendary baseball team in advance of last weekend's Firestone Grand Prix of Monterey (Calif.), INDYCAR's season-ending race at WeatherTech Raceway Laguna Seca.
Newgarden said Team Penske, which now has 18 Indianapolis 500 victories and 16 Indy car season championships, stirs a variety of fan emotions, just like the Yankees.
"That's sports, (and) it should divide people," he said. "There should be people who love us, and there should be people who hate us, and if (sports) didn't have that why would it be interesting?
"You want to see someone win, and you want to see someone (lose)."
Newgarden's championship is his second in three years, and his four race wins this season gave him 14 for his career. Only 32 drivers in the sport's history have more of the latter. He also became the 21st American driver with multiple INDYCAR titles.
The stop at Yankee Stadium capped Newgarden's two-day New York media tour. A first-timer to the ballpark, Newgarden was able to hold the notched bat Babe Ruth used to swat many of his record-setting 60 home runs in 1927. Newgarden also held a uniform Lou Gehrig wore and saw all 27 of the Yankees' World Series rings and signed baseballs.
Newgarden, who played the sport growing up in Nashville, Tenn., was in awe of the memorabilia, particularly as it related to Derek Jeter, his favorite Yankee.
"It's very cool to see how they have immortalized the greats," he said. "Through a program called 'Hands on History' they let people put on white gloves and physically touch these important pieces of baseball history. It reminded me of the (Indianapolis Motor Speedway) Museum with all the history there. It was awesome."
Simply Close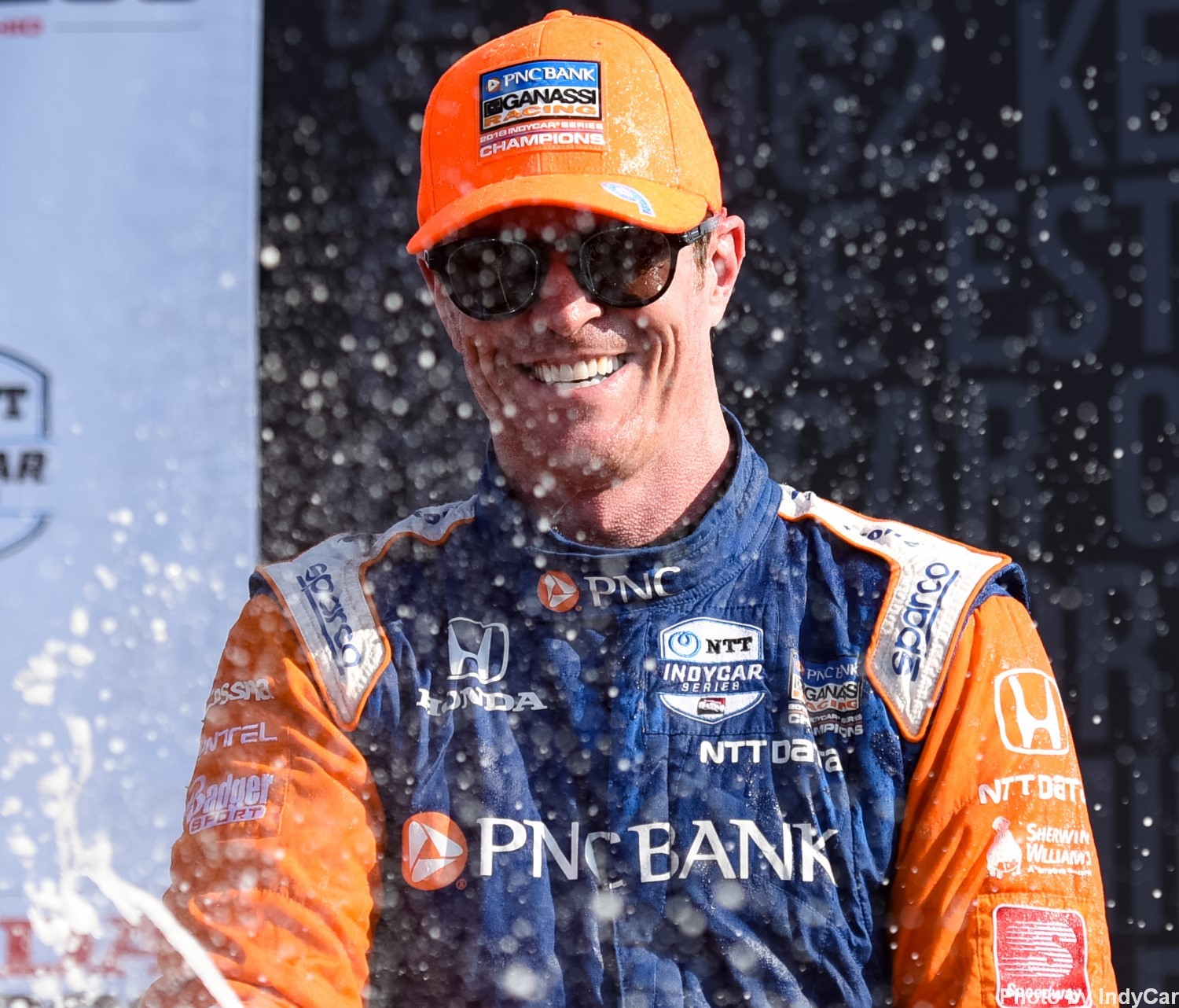 Scott Dixon
The NTT IndyCar Series certainly had close racing in the recently completed 17-race season, and the proof is in the finishes.
On six occasions, the race winner's margin was less than one second, the most for a season over the past five years. Thirteen of the 15 races that finished under green – or 86.6 percent of the time – the winning margin was less than three seconds, again the most over a five-year span. Two tracks – Mid-Ohio Sports Car Course and World Wide Technology Raceway at Gateway – also established Indy car records for closest margin of victory this season. Scott Dixon nipped Chip Ganassi Racing rookie teammate Felix Rosenqvist by 0.0934 of a second at Mid-Ohio while Rahal Letterman Lanigan Racing's Takuma Sato edged Ed Carpenter of Ed Carpenter Racing by 0.0399 of a second at WWT Raceway.
Last year, there was only one finish of less than a second: Sato's 0.6084-second victory over Ryan Hunter-Reay at Portland International Raceway. Also, there were only six finishes where the winning margin was less than three seconds.
Races that end under caution do not have an established margin of victory. That means this year's races at Toronto and Pocono were not factored in.
Margin of victory less than 1 second:
2019: 6
2018: 1
2017: 5
2016: 4
2015: 3
Margin of victory less than 3 seconds:
2019: 13
2018: 6
2017: 10
2016: 8
2015: 9
Rookie Reviews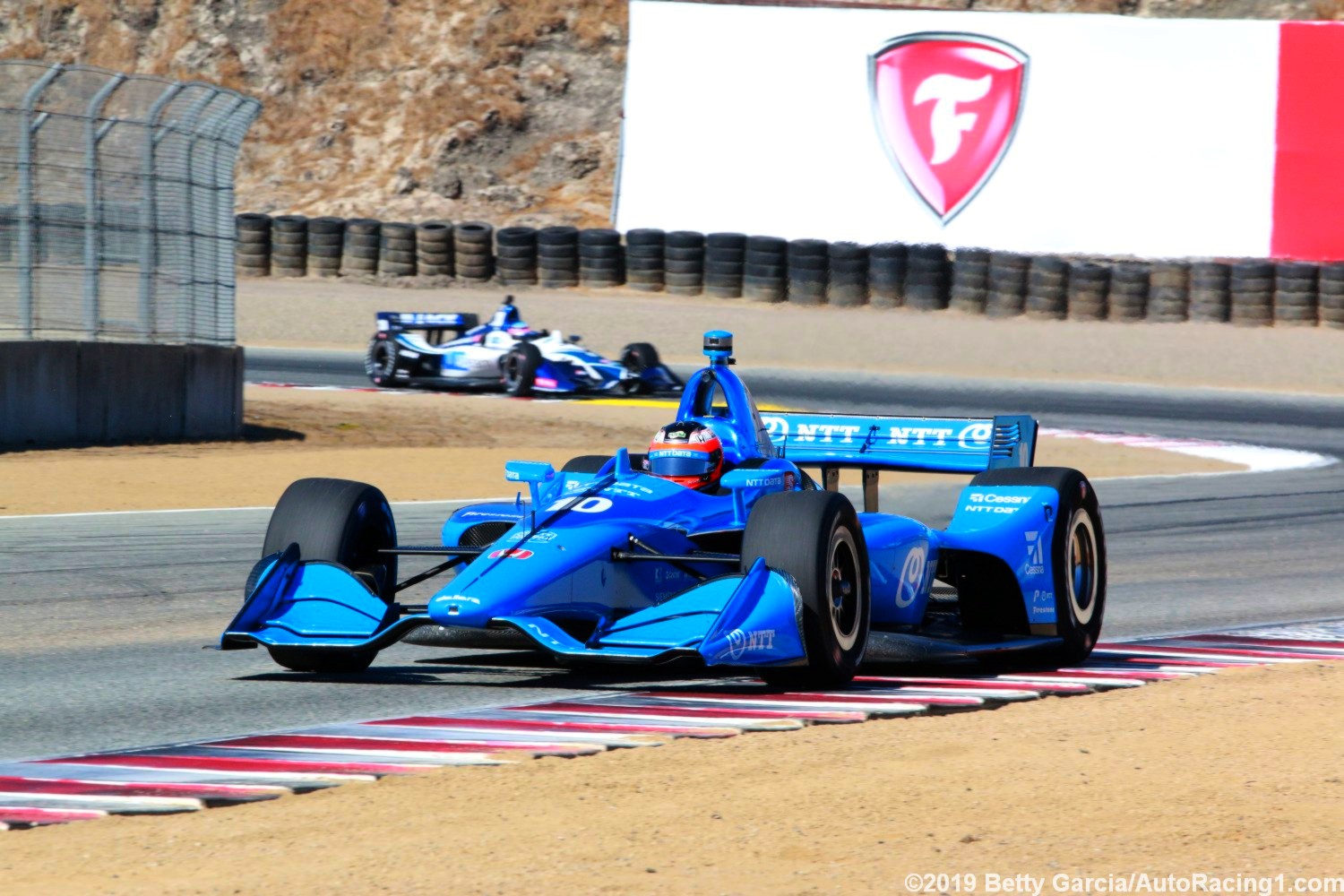 Rookie of Year, Felix Rosenqvist
Felix Rosenqvist will be honored as INDYCAR's Rookie of the Year during Thursday night's Victory Lap Celebration in Indianapolis, and he is the fourth driver from Chip Ganassi Racing to earn the distinction. The others: Eddie Cheever in 1990, Alex Zanardi in 1996 and Juan Pablo Montoya in 1999.
It's worth noting just how strong this year's rookie class was overall. Colton Herta won two races and three poles for Harding Steinbrenner Racing, the latter the most for a series rookie since Danica Patrick in 2005. Santino Ferrucci gave Dale Coyne Racing a remarkably strong season, too.
Ferrucci had completed all but 13 of the season's laps – second only to Team Penske's Simon Pagenaud – until he made rear contact with Takuma Sato midway through Sunday's Firestone Grand Prix of Monterey. He called locking up the brakes "the only mistake I made all year." Ferrucci finished a season-best fourth on three occasions and also was named the Indy 500 rookie of the year for his seventh-place finish.
In the final standings, the rookies finished sixth (Rosenqvist), seventh (Herta) and 13th (Ferrucci). Marcus Ericsson of Arrow Schmidt Peterson Motorsports finished 17th while missing the Sept. 1 race at Portland International Raceway due to his Formula One commitment. His season was highlighted by a runner-up finish in the second race of the doubleheader weekend at Belle Isle in June.
Rosenqvist said finishing sixth behind four series champions and Alexander Rossi was the highlight of his season.
"I'm actually more happy about that than the rookie title," he said. "Being sixth, that's probably best of the rest."
Passing the Test
The NTT IndyCar Series drivers proved in Sunday's Firestone Grand Prix of Monterey that passing opportunities were prevalent on WeatherTech Raceway Laguna Seca's demanding layout. The 24-driver field made 145 passes for position in the 90-lap event on the 2.258-mile permanent road course.
Andretti Autosport's Ryan Hunter-Reay, who finished 10th, led the way with a race-best 16 passes for position. Chip Ganassi Racing rookie Felix Rosenqvist, who finished fifth, had the most passes for position inside the top 10 with six. Hunter-Reay and Team Penske's Simon Pagenaud, who finished fourth, were tied for second with four each
Drum Roll, Please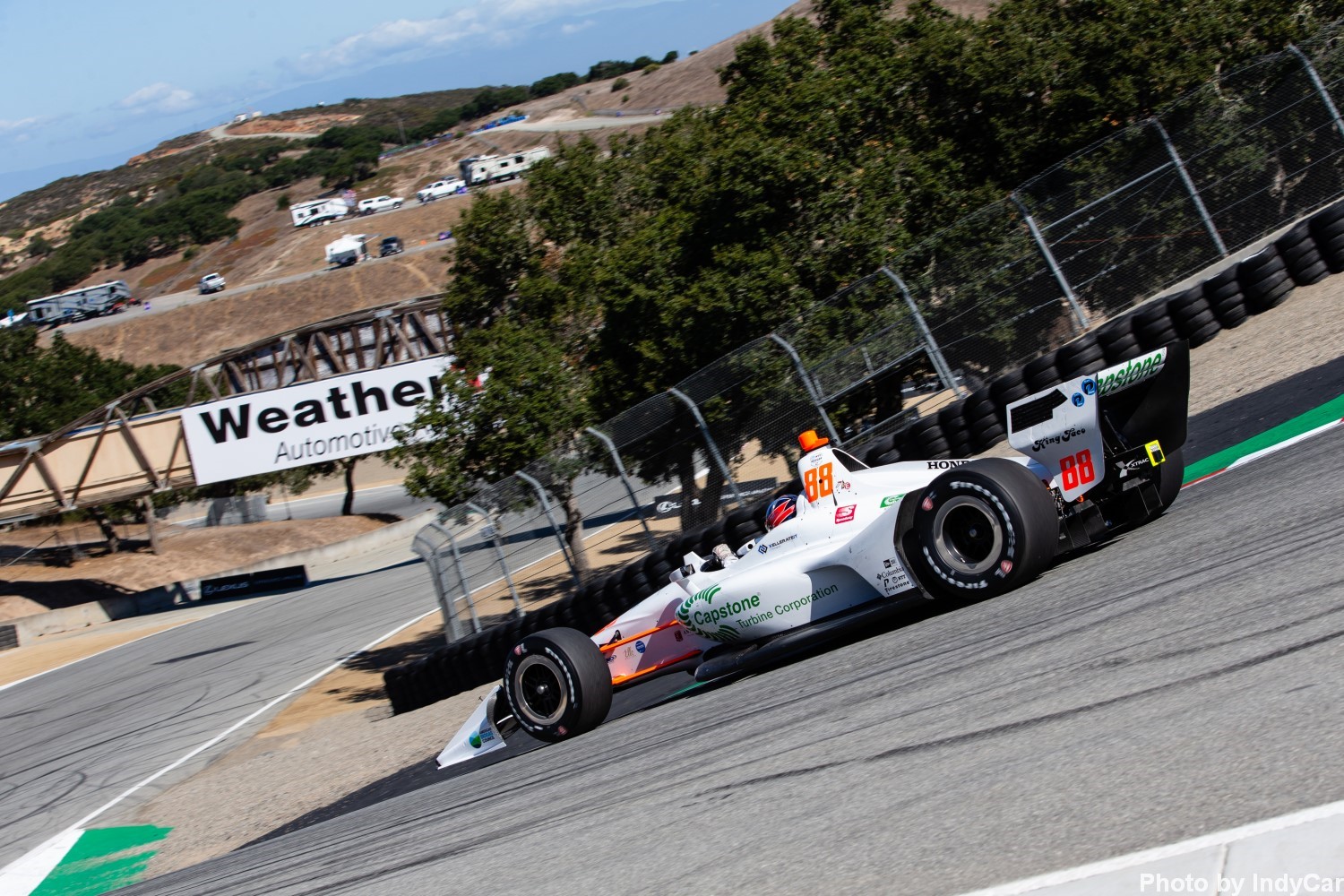 Colton Herta
NTT IndyCar Series drivers have a variety of off-season plans, with some getting married, others taking well-deserved vacations. In part because he's 19 years old, Colton Herta has other ideas.
"I think just finally do nothing," he said, joking.
Herta has some racing activities ahead, including INDYCAR testing with the reworked Andretti Harding Steinbrenner Autosport team and a ride next month with Rahal Letterman Lanigan Racing's sports car team in the Petit Le Mans race at Road Atlanta. Herta also has some music lined up. The punk rock band he plays drums in – The Zibs – has a West Coast tour in late November.
"We'll play Phoenix, San Diego, Los Angeles, Fresno, Sacramento and San Francisco," he said.
Road to Indy Champions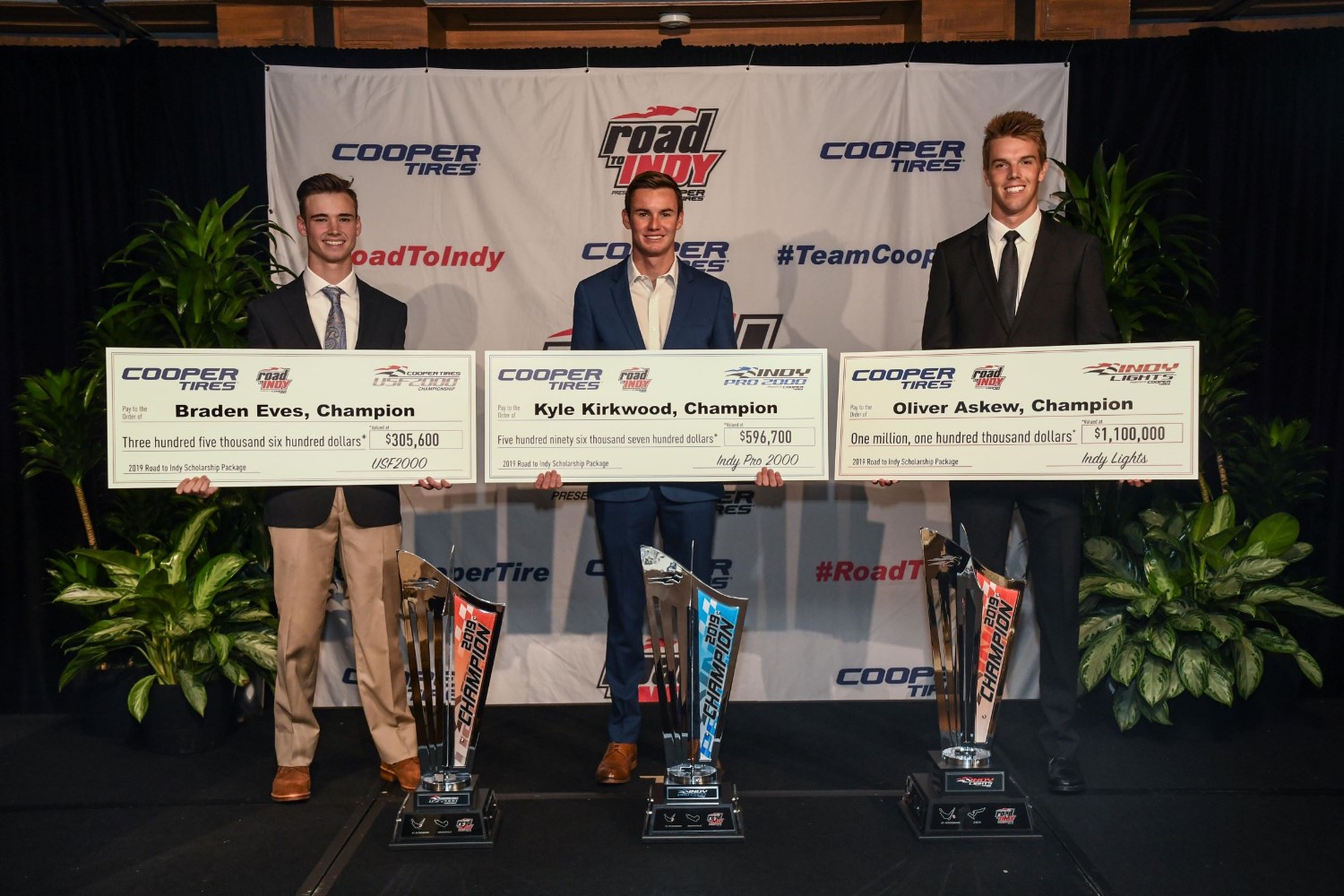 Road to Indy Champions
The Road to Indy Presented by Cooper Tires program handed out more than $2.2 million in scholarships and awards Monday night at its Championship Celebration in Monterey, Calif.
Oliver Askew was the top honoree after capturing the Indy Lights Presented by Cooper Tires championship for Andretti Autosport. The 22-year-old driver from Jupiter, Fla., will receive $1.1 million towards a minimum of three 2020 NTT IndyCar Series races, including the 104th Indianapolis 500 presented by Gainbridge. The Indy Lights title completed Askew's meteoric rise from karting to an IndyCar Series opportunity in just four years.
Kyle Kirkwood, a childhood friend of Askew's and a longtime karting rival, received $596,700 in scholarships and awards for winning the Indy Pro 2000 championship for RP Motorsport USA. Kirkwood, also from Jupiter, Fla., became the first driver since Matt Brabham in 2012 and '13 to capture the USF2000 and Indy Pro 2000 titles in consecutive seasons.
Braden Eves delivered a stirring comeback in Sunday's final race of the USF2000 season by erasing a 12-point deficit to Hunter McElrea with a title-clinching victory, his sixth of the season. Eves, of New Albany, Ohio, gave Cape Motorsports its ninth consecutive series championship and 13th overall. Eves received $305,600 to be applied to a Indy Pro 2000 ride in 2020.
The Road to Indy program also celebrated the NTT IndyCar Series victory of Josef Newgarden, who won the Indy Lights championship in 2011. All four champions are one-time winners of the Team USA Scholarship. They also are all Americans, the first time that's happened since 2002 (Sam Hornish Jr. in the Indy Racing League, A.J. Foyt IV in Infiniti Pro Series, Guy Cosmo in Star Mazda and Bryan Sellers in USF2000).
[adinserter name="GOOGLE AD"]