Keselowski puts Penske Ford on pole for Richmond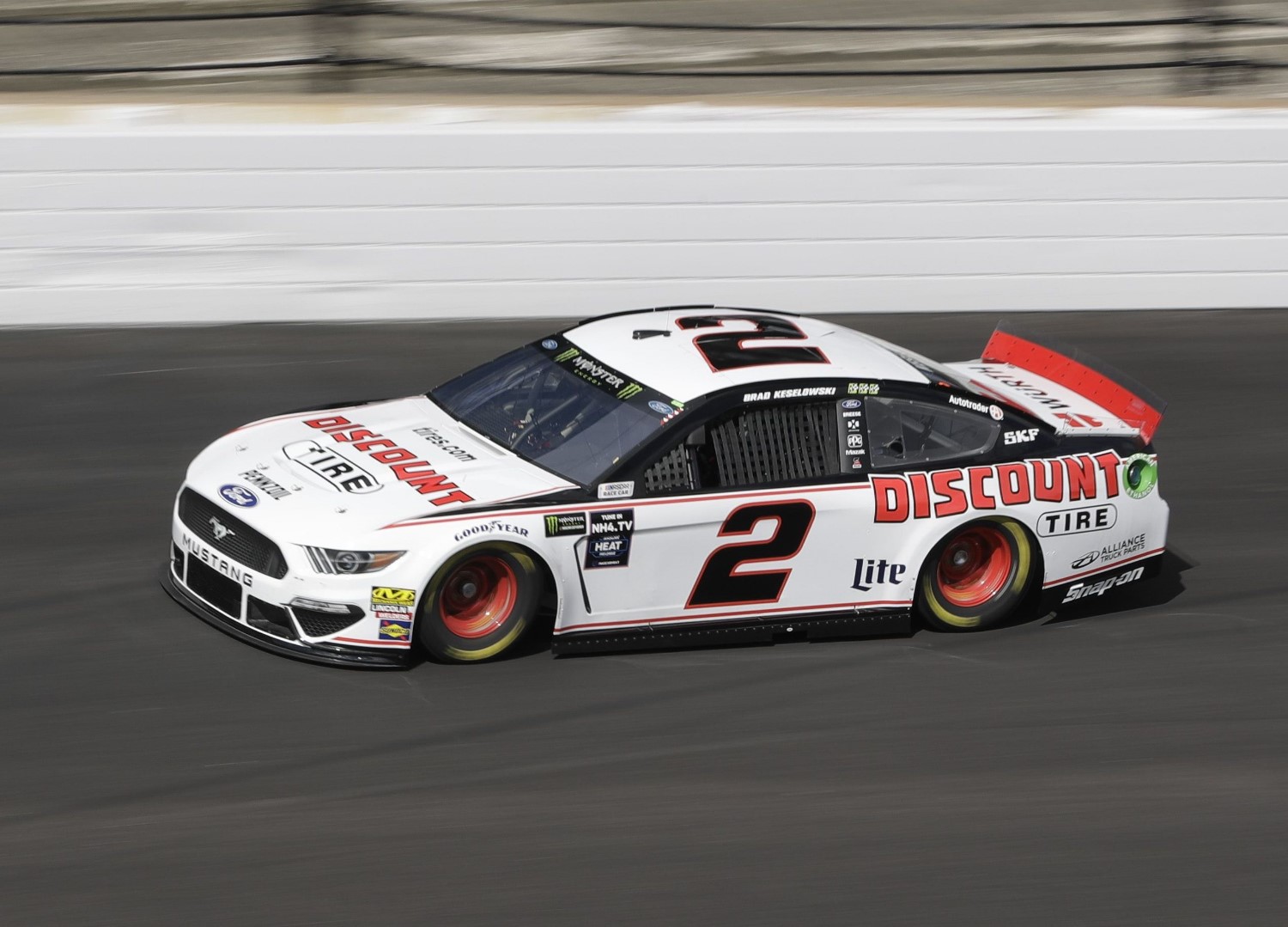 Brad Keselowski
Brad Keselowski won the provisional Busch Pole Award on Friday night at Richmond Raceway with a fast lap of 127.185 mph in the No. 2 Team Penske Ford. For Keselowski it was the 17th Busch Pole Award of his career in the Monster Energy NASCAR Cup Series and his second pole win at the 0.75-mile Virginia short track.
Kevin Harvick finished second in the No. 4 Stewart-Haas Racing Ford with a lap of 126.559 mph and will start alongside Keselowski on the front row for Saturday's Federated Auto Parts 400 (7:30 p.m. ET, NBCSN, NBC Sports App, MRN, SiriusXM NASCAR Radio).
Chase Elliott was third in the No. 9 Hendrick Motorsports Chevrolet at 126.174 mph, Kyle Busch was fourth in the No. 18 Joe Gibbs Racing Toyota at 126.103 mph and Clint Bowyer rounded out the top five in the No. 14 SHR Ford at 126.068 mph.
Jimmie Johnson was the fastest non-playoff driver coming in 10th place in the No. 48 Hendrick Motor Sports Chevrolet at 125.810 mph.
All results for today's qualifying are unofficial as cars will be impounded and then go through OSS inspection on Saturday at the track.
Qualifying Results
Pos
Car
Driver
Team
Time
Speed
1
2
Brad Keselowski (P)
Discount Tire Ford
21.229
127.185
2
4
Kevin Harvick (P)
Mobil 1 Ford
21.334
126.559
3
9
Chase Elliott (P)
NAPA Chevrolet
21.399
126.174
4
18
Kyle Busch (P)
M&M's Hazelnut Toyota
21.411
126.103
5
14
Clint Bowyer (P)
CSU/One Cure Ford
21.417
126.068
6
11
Denny Hamlin (P)
FedEx Office Toyota
21.442
125.921
7
10
Aric Almirola (P)
Smithfield Ford
21.509
125.529
8
19
Martin Truex Jr. (P)
Bass Pro Shops Toyota
21.526
125.430
9
1
Kurt Busch (P)
Monster Energy Chevrolet
21.563
125.214
10
48
Jimmie Johnson
Ally Chevrolet
21.569
125.180
11
34
Michael McDowell
Long John Silver's Ford
21.585
125.087
12
95
Matt DiBenedetto
Toyota Express Maintenance Toyota
21.598
125.012
13
42
Kyle Larson (P)
Credit One Bank Chevrolet
21.605
124.971
14
41
Daniel Suarez
Haas Automation Ford
21.609
124.948
15
12
Ryan Blaney (P)
Menards/Richmond Ford
21.612
124.931
16
20
Erik Jones (P)
Craftsman Toyota
21.617
124.902
17
3
Austin Dillon
Okuma Chevrolet
21.631
124.821
18
17
Ricky Stenhouse Jr.
Fastenal Ford
21.640
124.769
19
6
Ryan Newman (P)
Roush Performance Ford
21.655
124.683
20
88
Alex Bowman (P)
Nationwide Chevrolet
21.660
124.654
21
47
Ryan Preece #
Kroger Chevrolet
21.699
124.430
22
8
Daniel Hemric #
Caterpillar Chevrolet
21.702
124.412
23
37
Chris Buescher
Fast Lane to Flavor Chevrolet
21.737
124.212
24
21
Paul Menard
Motorcraft/Quick Lane Tire & Auto Center Ford
21.747
124.155
25
24
William Byron (P)
Liberty University Chevrolet
21.808
123.808
26
36
Matt Tifft #
Surface Sunscreen Ford
21.865
123.485
27
38
David Ragan
MDS Trucking Ford
21.873
123.440
28
22
Joey Logano (P)
Shell Pennzoil Ford
21.896
123.310
29
32
Corey LaJoie
CorvetteParts.net Ford
21.910
123.231
30
43
Bubba Wallace
Victory Junction Chevrolet
21.960
122.951
31
13
Ty Dillon
GEICO Chevrolet
22.061
122.388
32
15
Ross Chastain(i)
Chevrolet
22.124
122.039
33
52
JJ Yeley(i)
Byrna Ford
22.262
121.283
34
51
Austin Theriault
Jacob Companies Chevrolet
22.329
120.919
35
77
Reed Sorenson
Go Parts Chevrolet
22.350
120.805
36
00
Landon Cassill(i)
University of Richmond Chevrolet
22.455
120.240
37
53
Spencer Boyd(i)
AQRE.app Chevrolet
22.5
[adinserter name="GOOGLE AD"]