Cup race at Miami in weather delay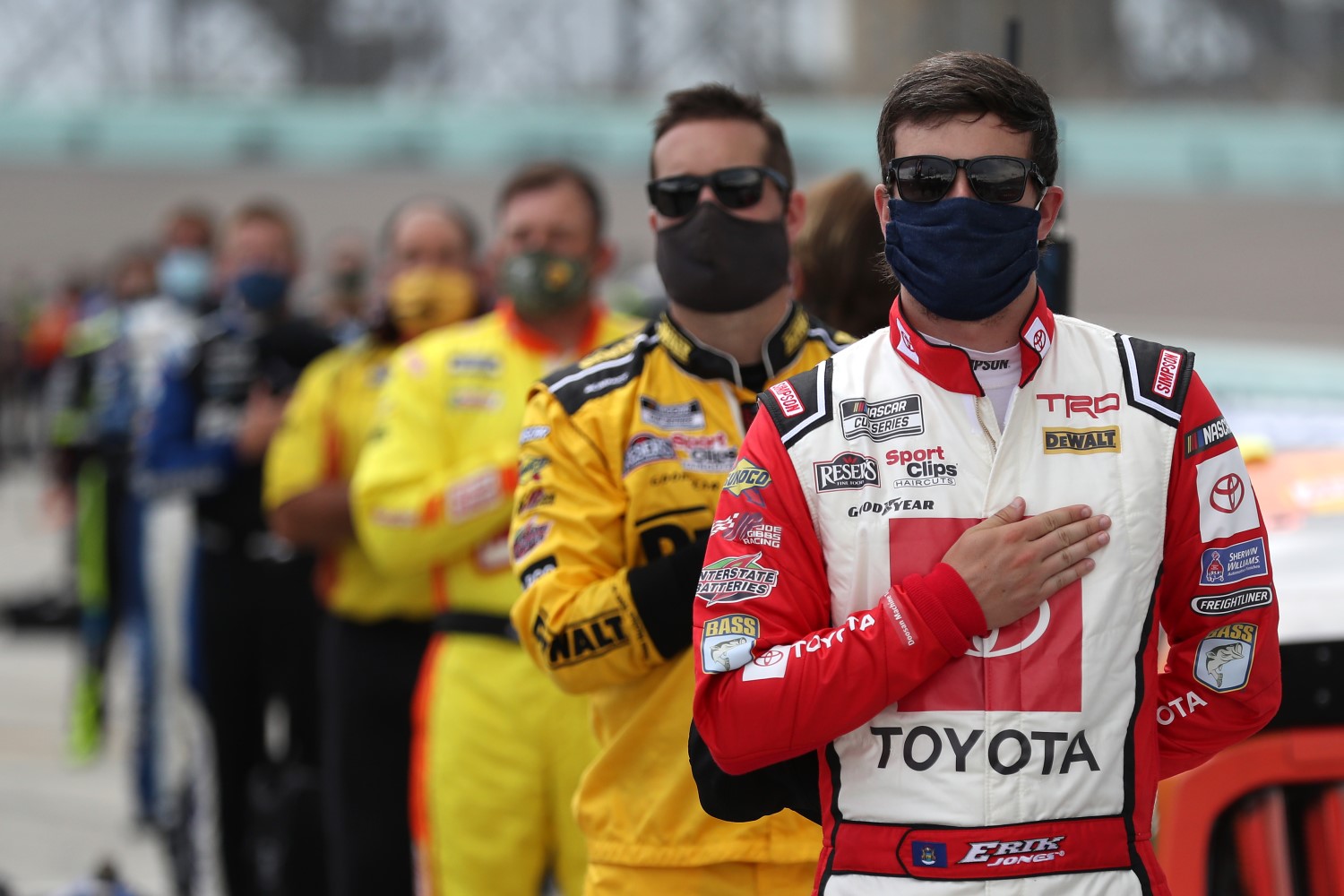 Erik Jones, driver of the #20 Toyota Accessories Toyota, stands on the grid during the invocation
Chris Graythen/Getty Images
No sooner than when Sunday's NASCAR Cup race at Miami finally got underway after being delayed by weather, lightening in the area caused a red flag.
The green flag was scheduled for 3:56 p.m. ET.
It began raining just after the command was given. Then lightning was detected within eight miles of the track.
The command to re-fire engines came at 4:41 p.m. ET. but we are back under red after just 5 laps because of more lightening in the area.
The good news is that the big rain cell is going to miss the track so as soon as the lightening stops race officials hope to get the race underway.