Highlights: Third day of DTM testing at the Nurburgring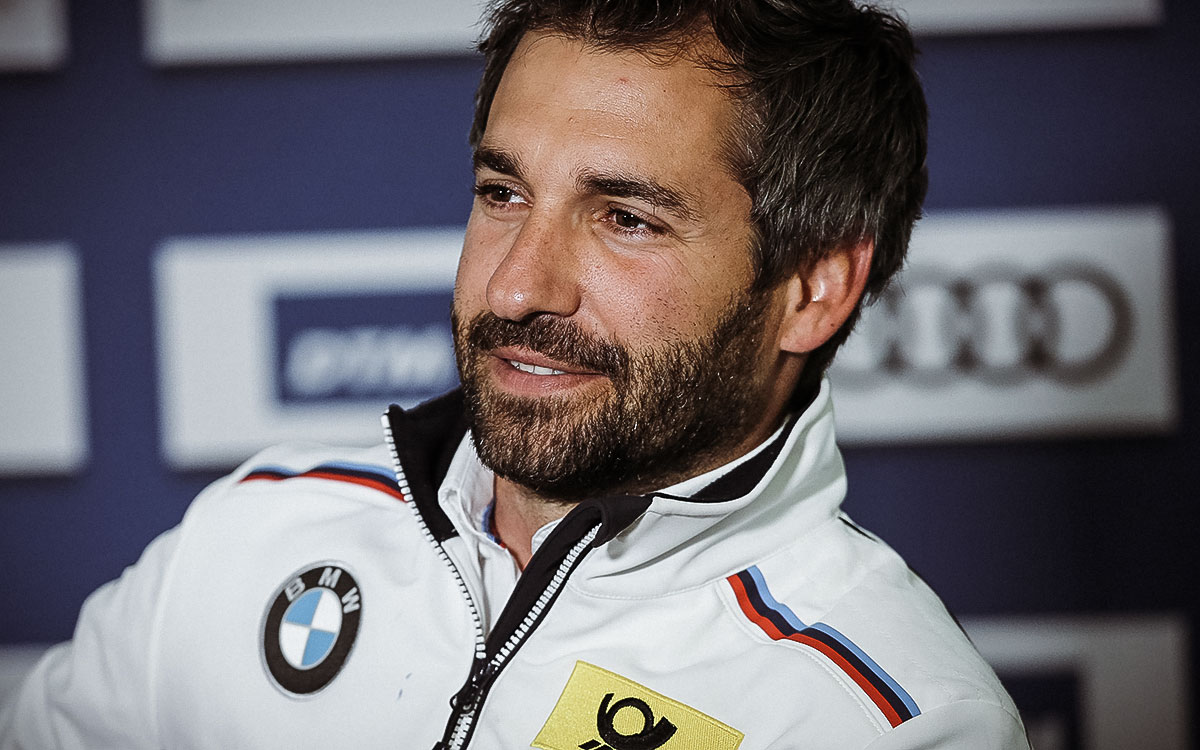 Timo Glock, 5th quick
Due to the Covid-19 pandemic, it is not just everyday life all over the world that has been restricted. In the small world of the Nurburgring paddock during the official DTM test sessions, regular procedures are much different, too. Of course, the fact that safety and hygiene have the highest priority also and particularly applies when close contact can't be avoided. For instance, the BMW works drivers had to get used to a different view: physiotherapists in space suits. Equipped with FFP-2 masks, safety glasses, protective gloves and disposable overalls, the physios Alessio Erra and Israel Sanchez Hernandes carried out their treatment of the drivers.
A break for Loic Duval
Having broken his collar bone during mountain biking a few weeks ago, Audi Sport Team Phoenix driver Loic Duval (FRA) completed brief stints and was in action for around 90 minutes on Tuesday, but as his injury kept hurting, teammate Mike Rockenfeller (GER) stepped in to replace him. Duval could return to action on Thursday.
A petrolhead to help out in medical matters: Audi physician Dr. Vincenzo Tota
There is certainly no lack of 'genuine characters' in motorsport. Audi's team physician Dr. Vincenzo Tota is one of them. Now, in times of the Covid-19 pandemic, it would be easy to make a medical connection to the current situation. But Dr. Tota is an interesting personality for a very different reason: he is actively racing in powerboats himself. For instance, he and three fellow racers hold the record for the tour around the southern tip of Italy in the 9-meter class. For the trip from Monte Carlo to Venice, the quartet needed 32 hours, 46 minutes and 15 seconds including a fuel stop in Roccella Ionica.
Quotes – DTM tests Nurburgring, Wednesday
"Considering that I have the most competitive car on the grid at my disposal, winning races just has to be the goal. And the same goes for the championship. Only someone who sets himself high goals can also be successful."
Ferdinand Habsburg, Audi
"The first full day in my actual race car. And it was a prolific one. In the afternoon, there was rain, so that we drove on a damp track. We have ticked many boxes on our job list. The times were okay, too, even though that isn't the main priority in testing."
Nico Muller, Audi
"Today, we did long runs and qualifying simulations like yesterday and practice starts on top of that. The difference: we had rain during the lunch break today, so that we were able to test in such conditions as well."
Jamie Green, Audi
"A good day of testing for me today with a lot of track time. We have ticked off many things. I am really happy with the car and the development over the winter."
Sheldon van der Linde, BMW
"For me, getting a few runs in after not having been in the car for five months was a good thing. We had planned quite some things for today, but especially so for tomorrow."
Timo Glock, BMW
"Of course, it is all uncharted territory for me. That is also one of the reasons why these days are intense and demanding. I feel very well within the team, first impressions are really good."
Fabio Scherer, Audi
"Simply great, being back in the car after eight or nine months. The BMW handles well. And we are competitive, that is the most important thing. I am looking forward to another day of testing tomorrow!"
Jonathan Aberdein, BMW
"It was a long day. We had rain. It was my first day in the car with my livery, having driven the car of my teammate Loic Duval yesterday. We tried many things, but we also had handling issues. However, that is part of testing."
Mike Rockenfeller, Audi
Results – DTM tests Nurburgring, Wednesday
Combined result – morning and afternoon sessions
01. Ferdinand Habsburg (AUT), Audi RS 5 DTM, 1m 18.911s
02. Nico Muller (SUI), Audi RS 5 DTM, 1m 18.944s
03. Jamie Green (GBR), Audi RS 5 DTM, 1m 19.037s
04. Sheldon van der Linde (RSA), BMW M4 DTM, 1m 19.070s
05. Timo Glock (GER), BMW M4 DTM, 1m 19.157s
06. Fabio Scherer (SUI), Audi RS 5 DTM, 1m 19.511s
07. Robert Kubica (POL), BMW M4 DTM, 1m 19.641s
08. Jonathan Aberdein (RSA), BMW M4 DTM, 1m 19.735s
09. Mike Rockenfeller (GER), Audi RS 5 DTM, 1m 19.961s
10. Marco Wittmann (GER), BMW M4 DTM