Video: Truex Jr. shines bright amid Martinsville lights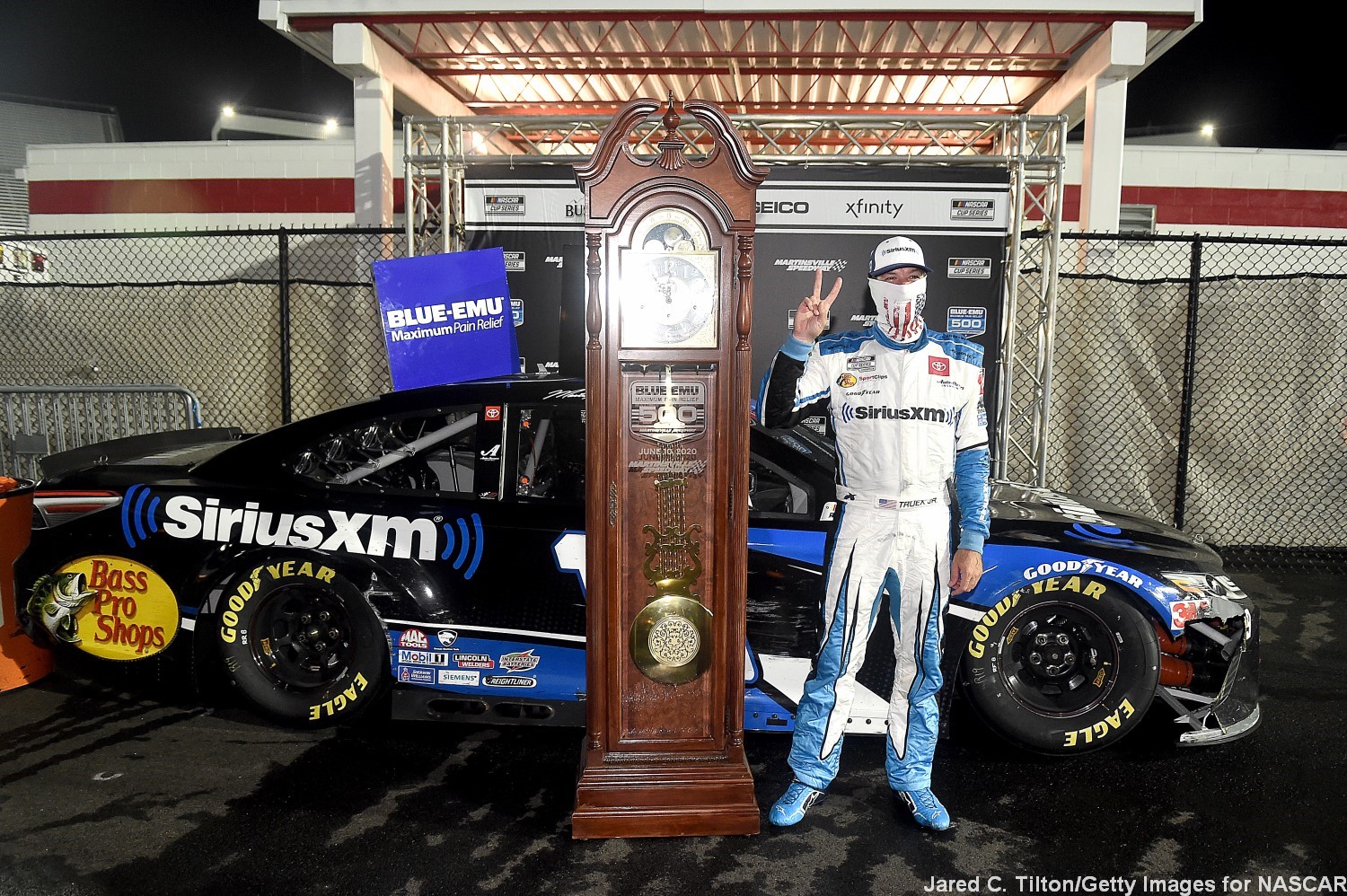 Truex Jr.
Martinsville Speedway and Martin Truex Jr. lit up a short track on a Wednesday night in the NASCAR Cup Series.
Martin Truex Jr. won his second consecutive Martinsville Speedway race Wednesday night, ultimately cruising to a 4.232-second victory over a trio of Team Penske cars in the Blue-Emu Maximum Pain Relief 500.
Compared to his dominating victory at the half-mile track last fall (when he led 464 of 500 laps), Truex had to negotiate and muscle his way to the front this time.