Arrow McLaren IndyCar team set to steal Dale Coyne engineer (Update)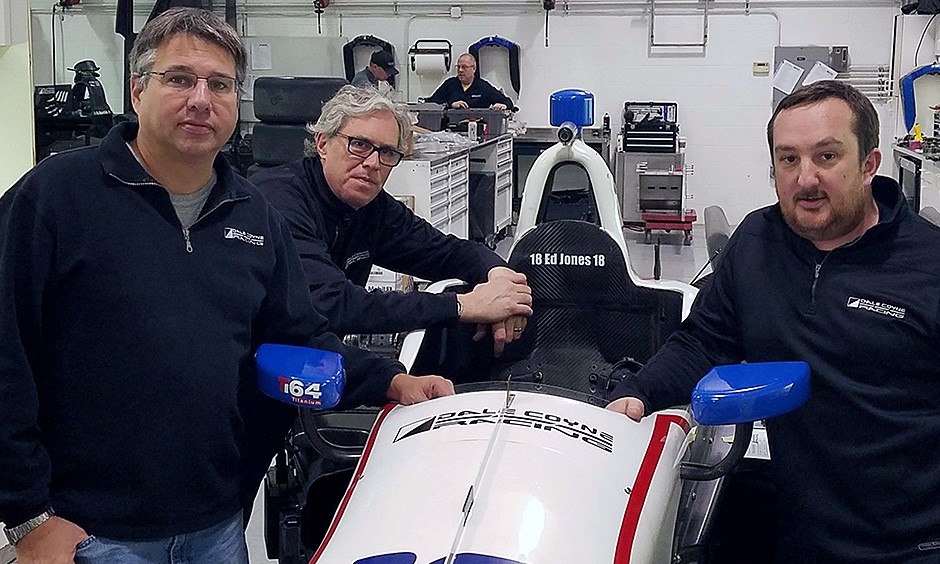 Craig Hampson (L) with Mike Cannon (c) and Oliver Boisson
UPDATE This rumor is upgraded to 'fact' now. Arrow McLaren SP today announced that veteran IndyCar engineer Craig Hampson will join the team in the role of Race and R&D Engineer from January 1st 2020.
Hampson comes to Arrow McLaren SP with more than 25 years of frontline experience in the sport with leading teams. During his race engineering career to date, he has more than 30 wins, four Champ Car titles and two Indy 500 victories to his name.
Taylor Kiel, Managing Director, Arrow McLaren SP commented:
"Recruiting someone of Craig's experience and expertise is an important step for the team as we build towards the next level of competitiveness. He is not only an accomplished and well-respected engineer but a strong technical leader who will be a key member of our established team."
Craig Hampson commented:
"I am very excited to be joining the highly capable group of talented team members that Arrow McLaren SP has already assembled. There are people there who I have worked with in the past, plus others who I have previously regarded as formidable competition. I am eager to integrate into the projects, preparation, and momentum that they already have underway for the 2020 season. This will be a year of growth and learning, but I'm confident that this team has the expertise, commercial backing, access to technology, and wilful ambition that makes it possible to plot a course where in due time we will regularly challenge for race wins, Indy 500 victories, and season championships."
12/16/19 When Sebastien Bourdais was let go by Dale Coyne Racing (lack of sponsorship) it was thought his longtime race engineer, Craig Hampson, would follow him to IMSA.
However, Racer rumors that Hampson is set to join the Arrow McLaren SP as Race and R&D Engineer, replacing Todd Malloy who left in August after the union between McLaren and SPM was announced, signing with Rahal Letterman Lanigan's BMW Team RLL IMSA program, while driver Marcus Ericsson left in October for Chip Ganassi Racing, and James Hinchcliffe was moved aside for O'Ward in November.
So in essence the team has a fresh new – two new drivers – Pato O'Ward and Oliver Askew – a new Team Director in Hampson, new engines (Chevy instead of Honda) and new, yet to be unveiled, livery.
Dale Coyne Racing also lost Mike Cannon, who left to go to Chip Ganassi racing as Scott Dixon's race engineer. Because of a lack of sponsorship Coyne has seen his team lose much of its top talent.