Miami GP to be blocked from ever happening? (3rd Update)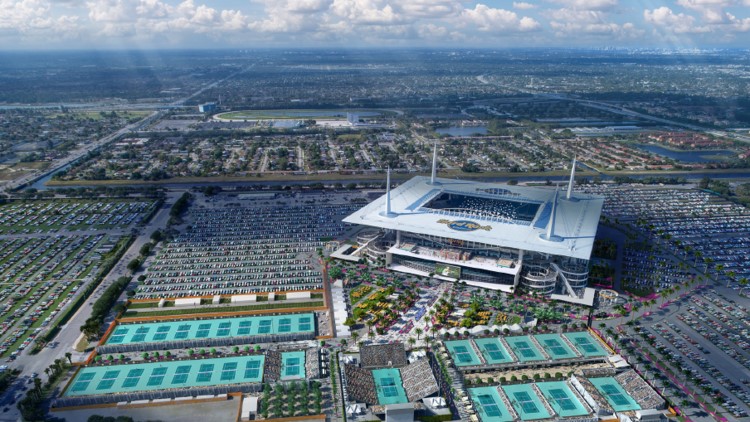 MIAMI GP site
UPDATE The mayor of Miami-Dade county, Carlos Gimenez, used his veto earlier this month to overturn opposition to the event, and on Tuesday the County Commissioners sided 7-5 in his favor.
"We need more time to work out a compromise with the Miami Dolphins, the Miami Gardens community, and racing fans that's a win-win for everyone to bring Formula 1 to our county," said Gimenez.
"That's why I'm happy that the Miami-Dade BCC [Board of County Commissioners] sustained my veto. This allows us to work towards a solution.
"The Formula 1 race isn't until 2021. Sustaining my veto buys three to six months so that the parties involved can continue to work towards a solution for Miami Gardens, Stephen Ross [Miami Dolphins majority owner] and the Miami Dolphins, as well as racing fans.
"Let me be clear, if the veto had been overridden today then the resolution that says street racing is prohibited as currently configured in Miami Gardens would have been upheld.
"I support all parties coming to a solution that brings Formula 1 racing to Miami-Dade.
"Formula 1 is a huge international event. Like the Super Bowl, it puts Miami-Dade on the world stage.
"We need to continue to study the issues raised and get the correct information, instead of just killing this idea outright
"I've had three meetings so far with Miami Gardens residents about Formula 1.
"I've met with Commissioner Jordan, as well as Miami Dolphins and racing executives. It was productive. Dolphins agreed to respond within two weeks on community concerns and how to mitigate potential issues."
Formula 1 issued a statement in response welcoming Tuesday's development.
"Along with Miami Dolphins, we are encouraged the County Commission sustained the Mayor's Veto," the championship said.
"As Miami Dolphins has done for all its events at Hard Rock Stadium, and as we have done in every city that hosts a race, we will continue to work with the Mayor and the community to make a Formula 1 Miami Grand Prix a huge success for all of Miami-Dade County; including the residents of Miami Gardens.
"We will work very hard to address community concerns in a meaningful way, mitigate any inconveniences or disruptions to local residents, and create an event we can all be proud of."
11/08/19 (GMM) Efforts to organise a grand prix in Miami have received a reprieve following a recent setback.
The plans for a race mainly on the grounds of the Hard Rock Stadium were dealt a blow recently at the Miami-Dade commission.
Amid a local outcry from local groups, it was decided recently that road closures for the street circuit portion of the circuit layout would be prohibited.
And in another vote, it was decided that the race can only be approved after a process of public hearings.
But the Miami Herald now reports that Miami-Dade County mayor Carlos Gimenez has bailed out the organisers by vetoing those problematic votes.
"I remain committed to respecting the residents of Miami Gardens, and I remain committed to finding a way to bring this world-class event to our community," Gimenez said.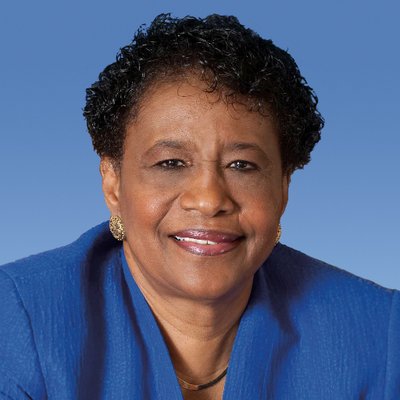 No one has greased Democrat county commissioner Barbara Jordan's pockets yet apparently
10/30/19 (GMM) Liberty Media has struck more speed bumps as it tries to set up a grand prix in Miami.
After the earlier failed efforts for a downtown street race, Formula 1 has now reached another agreement in principle for a race to take place mainly on the grounds of the Hard Rock Stadium in Miami Gardens.
But at a council meeting last week, a resolution opposing the race was passed unanimously. F1 even admitted that "a neighborhood group is trying to block" the race.
F1 sporting director Ross Brawn said: "We hope the Miami fans and the Miami people get behind it because it would be a fantastic event for the area."
But now, another hurdle for the Miami GP has emerged.
The WPLG Local 10 broadcaster says the Miami-Dade commission has this week voted to make it easier for that neighborhood group to block the race.
The vote means road closures for the street circuit portion of the Hard Rock Stadium layout are prohibited, and the race can only now be approved after a public hearing process.
Supporting the move is Miami Gardens commissioner Barbara Jordan. The mayor has also voiced his opposition to the race.
"This ordinance is not meant to harm any other municipality who wants to sponsor this event," Jordan told the hearing. "We'd gladly give it to you. Gladly."
10/24/19 (GMM) Formula 1 is already striking trouble as it tries to set up a grand prix in Miami.
An earlier attempt to establish a race in downtown Miami failed, but a new agreement in principle has now been reached between Liberty Media and Hard Rock Stadium.
At a meeting of the Miami Gardens City Council on Wednesday, a lawyer representing the stadium promoted the idea of an F1 race before a resident exclaimed: "We don't want it!"
According to the Florida newspaper Bradenton Herald, a resolution opposing the race was passed unanimously on the basis of noise and pollution.
"There comes a time when you have to take a stand when you feel that something is not right," confirmed county commissioner Barbara Jordan.
Even Formula 1 acknowledges the obstacles still standing in the way of a Miami race.
On the event's official website, Formula 1 declared: "Unfortunately, a neighborhood group is trying to block the Miami grand prix.
"If you want to see Formula 1 racing at Hard Rock Stadium, tell your Miami-Dade County Commissioners what F1 means to you by clicking the appropriate button below," the statement posted at f1miamigp.com said.
———————
Miami Gardens residents during a meeting yesterday with the Miami Gardens City Council made it clear they "want nothing to do" with a proposal that would bring an annual F1 event to Hard Rock Stadium and a public road outside of it, according to Aaron Leibowitz of the MIAMI HERALD.
The council "unanimously passed a resolution proposed by Councilwoman Lillie Q. Odom to oppose the plan." Odom "cited concerns about dangerous noise levels and unsafe air quality that the race could bring."
Her fellow council members agreed, adding that reps from the Dolphins and F1 have "failed to properly involve them in the conversation." County Commissioner Barbara Jordan is now "pledging to do what she can to block the event, despite saying she has supported all of the Dolphins' requests for new events in the past." However, the city and county's options "are limited."
The Dolphins have a "legal right to host racing events at the stadium site under the terms of an agreement with Miami-Dade County." But Jordan has "placed two items on next Tuesday's Miami-Dade Commission agenda that would, at the very least, put road blocks in the project's path." MIAMI HERALD