Penske to buy Mercedes F1 team (2nd Update)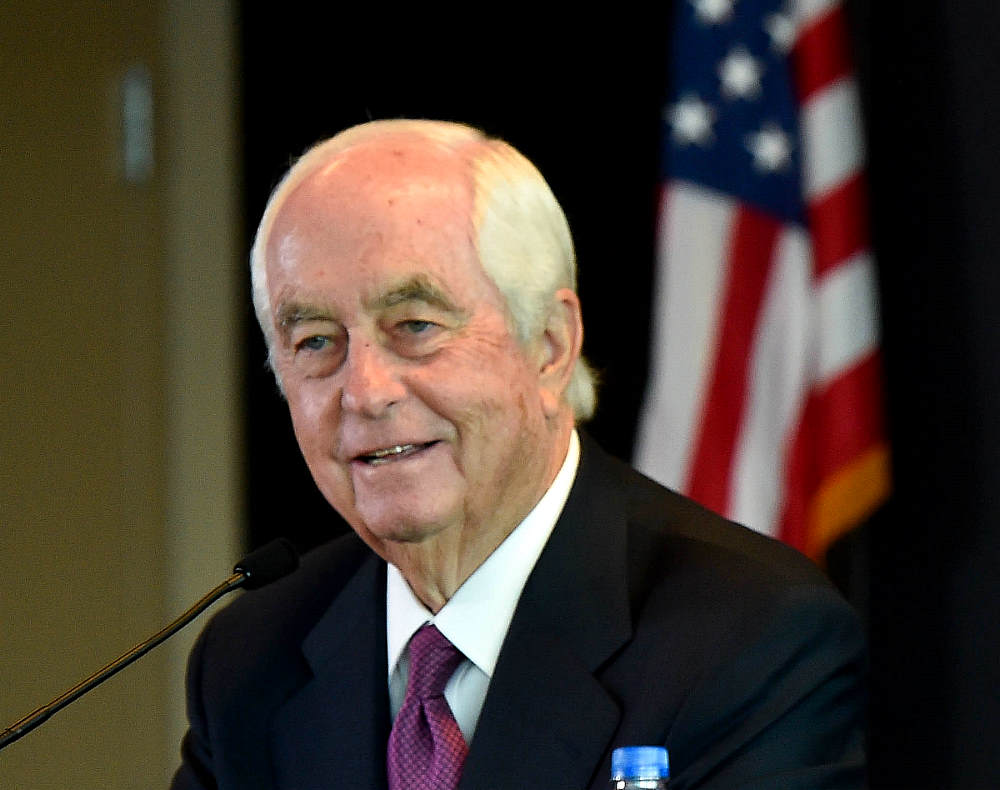 Penske denies rumor
UPDATE (GMM) Bernie Ecclestone has told the F1 world not to dismiss rumours about Mercedes quitting the sport.
In Brazil, after Mercedes won its sixth consecutive drivers' and constructors' championships this season, there are rumours that American racing legend Roger Penske could buy the German team.
Penske immediately denied it, former F1 supremo Ecclestone told the Daily Mail: "I wouldn't be surprised if Mercedes stopped.
"There has been change at the top and the new people are not so enthusiastic about Formula 1 as the old people used to be.
"They might think we have won seven world championships – which they will have done by the end of next year – so why stay?" the 89-year-old said.
Ecclestone, who spends much of his time at his Brazilian coffee plantation, said Mercedes quitting would be the perfect opportunity for Lewis Hamilton to follow suit.
"If I were Lewis I'd think, 'I've won another title', and I'd stop," he said.
"If Charles Leclerc stays at Ferrari, I'd put money on him to win against Lewis. He's not necessarily better but he is established in the team.
"Ferrari is a strange place to work. Lewis doesn't speak Italian. They might gang up on him – or fall in love with him – but I don't think he would do as good a job for himself or the sport as he is doing with Mercedes.
"With Sebastian Vettel or Lewis they will only get a couple of years but with the younger two (Leclerc and Max Verstappen) they might get 10 years," Ecclestone said.
"I'm not sure Max isn't the best guy at the moment, including Lewis."
11/16/19 (GMM) Mercedes' Formula 1 team is for sale.
That is the claim of the German publication Auto Bild, citing the information of a 'reliable source'.
Correspondent Ralf Bach says the buyer could be Dmitry Mazepin, the wealthy Russian father of a Formula 2 driver, as well as American racing legend Roger Penske.
Penske, 82, has just bought the Indycar series and the Indianapolis Motor Speedway. Bach says his estimated fortune is $1.6 billion.
Penske's son Jay owns the Formula E team Geox Dragon.
After a potential takeover of the Brackley based team, Mercedes could then remain in Formula 1 as an engine supplier.
Auto Bild said Mercedes has told McLaren, Force India, Williams and – interestingly – also Red Bull that it can continue to supply engines beyond 2020.
———————-
The report argues that in six years Mercedes have been unbeatable they have no more to gain remaining in F1, they have little more to prove and are on an unprecedented high of a dozen titles in six years.
According to new boss Ola Kallenius: "We have won the world championship six times in a row. That is unique and has more than paid off in terms of marketing. So it has to be seen as a very worthwhile investment."
Begging the question: why should Mercedes remain in F1 beyond 2020?
Meanwhile, it is worth noting that Penske and Mercedes have an illustrious history as partners on and off the race track, while the teams the patriarch has spawned over the decades are part of the greatest legends of motorsport.
His foray into F1 in the seventies was moderately successful but also cost the life of his friend and confidante Mark Donahue at the 1975 Austrian Grand Prix. Ironically a year later the team scored it's only grand prix victory at the venue with John Watson at the wheel.
11/15/19 Rumor has it that Roger Penske may be in negotiations to acquire the Mercedes-AMG Petronas Motorsport Formula 1 team.
F1 Insider reported Friday that Penske is just one potential suitor for Daimler's works racing team, which the site said is for sale. The other is a member of Russia's Mazepin family, which made its fortune in the chemical business.
F1 Insider reported that the other interested party is Formula 2 driver Nikita Mazepin. Motor Authority believes it to be his father, Dmitry, who has made previous overtures to purchase an F1 team.
Per the report, Mercedes-Benz would make the move to get out of the daily operations of the team itself. The company would remain in the constructor business, providing engines to (at minimum) to other teams and whatever the new name of the Mercedes-AMG Petronas Motorsport team might be. Mercedes-AMG Petronas is F1's dominant team, and Lewis Hamilton, the team's lead driver, just secured the F1 championship a couple weeks ago.
If Penske's bid is successful, it could potentially be the first step toward bringing the flagship open-wheel series back to Indianapolis, which hosted the United States Grand Prix from 2000 to 2007. Penske Corporation purchased both IMS and the IndyCar series earlier in November.
Last week, the sale of the IndyCar series to Roger Penske shook the motorsport world. Apparently, Liberty Media had also toyed with buying the IndyCar series. But when they heard that Penske was interested in the purchase, the Formula 1 bosses dropped off. They did not want to get involved in a bidding contest with the American racing king.