Penske paid $300M to buy IndyCar and IMS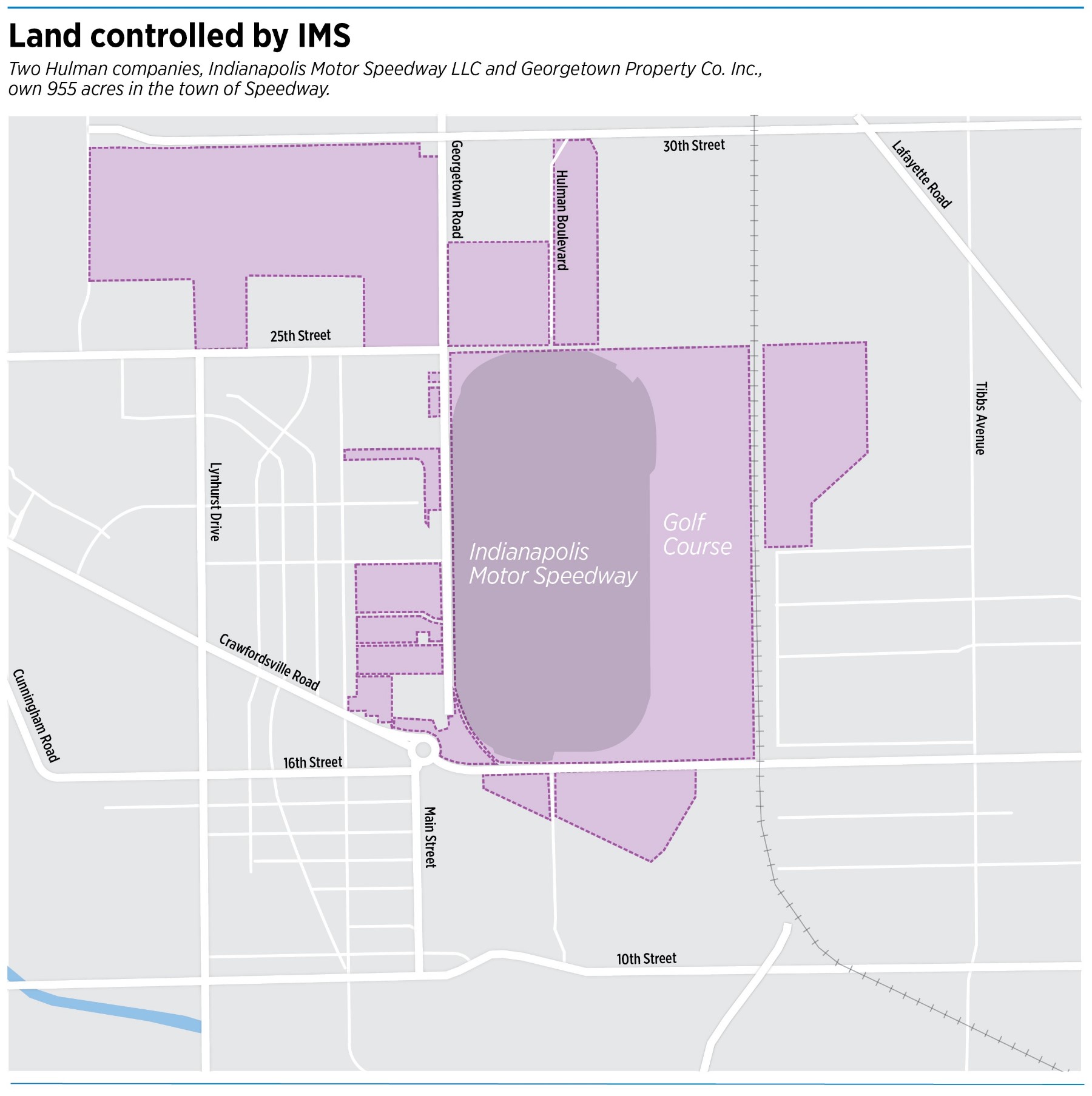 Land Controlled by IMS. Our estimates now put the deal at around $1 billion
UPDATE This rumor is downgraded to 'false' today as we expected the report of $300M was way wide of the mark. IMS and Hulman-subsidiary Georgetown Realty Co. Inc. control about 37% of all the land in Speedway, making Hulman the 4.8-square-mile town's single-largest landowner.
All that land will be turned over to Penske when the deal closes, bringing with it responsibility for about $2.7 million in annual property taxes.
Valued at $97 million for tax break purposes, the acreage accounts for about 16% of Speedway's assessed property value of $608 million according to IBJcom.
If the assessed property value is $608 million, adding in the IndyCar series, the value of the historic Indy 500 race, the IMS Museum, and IMS productions, the deal had to be just south of $1 billion.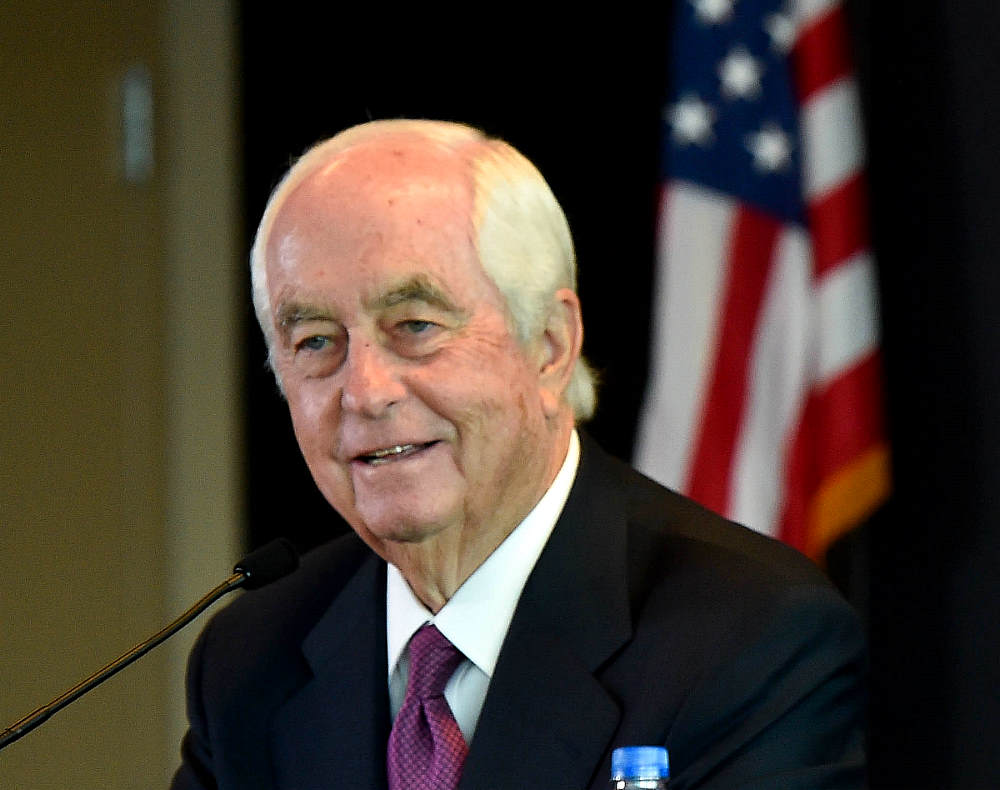 How much did Penske really pay?
11/06/19 Penske and Hulman & Co. officials declined to discuss details of the resulting transaction, though Mark Miles, CEO of Hulman & Co., confirmed to AP there was at least one interested party before Penske was sought out.
Three people with knowledge of the sale, speaking to AP on condition of anonymity because the details are intended to be private, said investment bank Allen & Co. was tasked with finding either a buyer or strategic partner and connected the family with Liberty Media, a media giant with ownership stakes in Formula One, the Atlanta Braves and the Sirius XM Group.
Liberty was fairly unknown to George and he was uncomfortable, even as his three sisters encouraged the sale. As a family, they decided to see what Penske thought, and "The Captain" was certain he wanted the reins.
One person familiar with Liberty's talks said the company balked at an initial asking price of $250 million and walked away from any potential deal when told there was another buyer in the game. There was a third group of investors who expressed interest, and just last week, a fourth individual tried to enter the bidding with a letter of credit for $250 million but was told by Allen & Co. it was too late.
"In the last few months it felt like the family was reaching a place where they were thinking about an exit, and then there was Roger and that was it," Miles told AP. "It was hugely important to them that they found someone they knew they could entrust with what they think of as their baby."
Industry insiders estimate Penske got it all for roughly $300 million, plus promised additional capital improvements to the speedway. Penske and Miles declined repeated requests from AP to discuss financials. Indianapolis Business Journal