Will Renault leave F1? (3rd Update)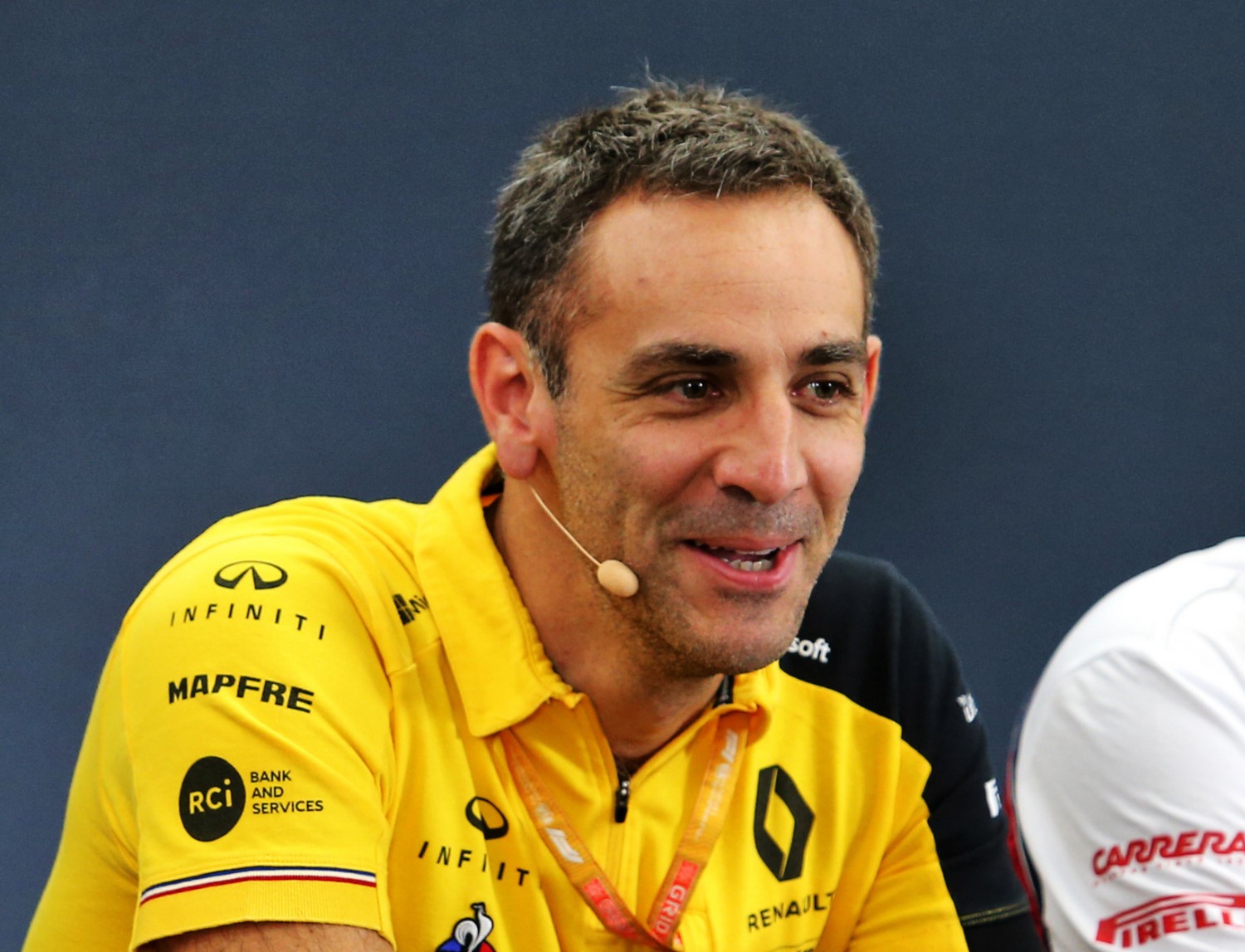 Abiteboul still plays down Renault leaving
UPDATE (GMM) Renault has played down rumors it might quit Formula 1.
Last week, reports suggested that amid on and off-track scandals, poor results and the loss of engine customers Red Bull and McLaren, new Renault CEO Clotilde Delbos might be poised to pull the carmaker out of F1.
But a Renault spokesperson told f1only.fr that the rumors were put out there to "destabilize" the team.
The spokesperson added that "projects" for the development of the car for 2020 are "still underway at Viry Chatillon and Enstone".
Meanwhile, team boss Cyril Abiteboul said Renault is more than happy with its top driver Daniel Ricciardo, who was wooed from Red Bull for 2019 and 2020.
"We can feel the great responsibility he has taken on," he told France's Auto Hebdo.
"He is doing more and more not only with the car, but also for the team."
10/28/19 (GMM) Cyril Abiteboul has moved to play down speculation that Renault may quit Formula 1 after 2020.
Amid a struggle for performance this year and the recent Racing Point protest saga, Renault's new interim CEO Clotilde Delbos has now admitted that whether the carmaker stays in F1 beyond 2020 is "on the table".
Team boss Abiteboul, however, says it is premature to speculate that Renault will leave Formula 1.
"We have just received the final draft of the regulations for 2021," he said in Mexico.
"First of all, these rules must be adopted by the World Motor Sport Council at the end of October. We will then calmly check if the right conditions exist for us to continue.
"It seems to us that the course is being set for a better future," Abiteboul added.
"If we get a fairer distribution of prize money, then I do not see what should change in our decision to return to Formula 1. That is, our operation has to make sense from a technical, financial and marketing perspective.
"The question will then be: is there a prospect of good results at a reasonable cost? For me, the 2021 regulations are going in an encouraging direction," he said.
10/26/19 (GMM) An even darker cloud has moved above Renault's future in Formula 1.
Already weighed down by a difficult 2019 season, the Carlos Ghosn corruption scandal, and now the brake balance system cheating saga, it has now emerged that Renault could quit the sport.
"It's been the most difficult season I have experienced personally," team boss Cyril Abiteboul admitted in Mexico.
As the fallout of the Ghosn scandal continues, Renault's car-making parent has a new interim CEO – Clotilde Delbos.
When asked about potentially pulling Renault out of Formula 1, she told analysts in a call on Friday that "everything will be on the table".
"Apparently Clotilde Delbos is on an austerity course and is not so keen on Formula 1," former F1 driver Nick Heidfeld told Sky Germany.
"All the negative press, lack of success and the high costs could be all the ammunition she needs to pull the plug."
F1 boss Abiteboul also acknowledged the growing pressure, especially with the 2021 rules still up in the air and Mercedes and Honda reportedly also considering the future.
"Formula 1 should create a positive image for the brand. We do not want to invest as much money as we do now and get a negative outcome," he said.
"We have time to reflect until the 2021 rules are clear. It is obvious that we will analyze not only our results, but also our potential to achieve better results in the future and the current situation in the industry.
"We have a long-term project, but one of the stages of that is finding out the regulations for 2021. Then we will need to confirm our participation in the seasons 2021-2015.
"The new leadership will think about whether this really suits us," the Frenchman added.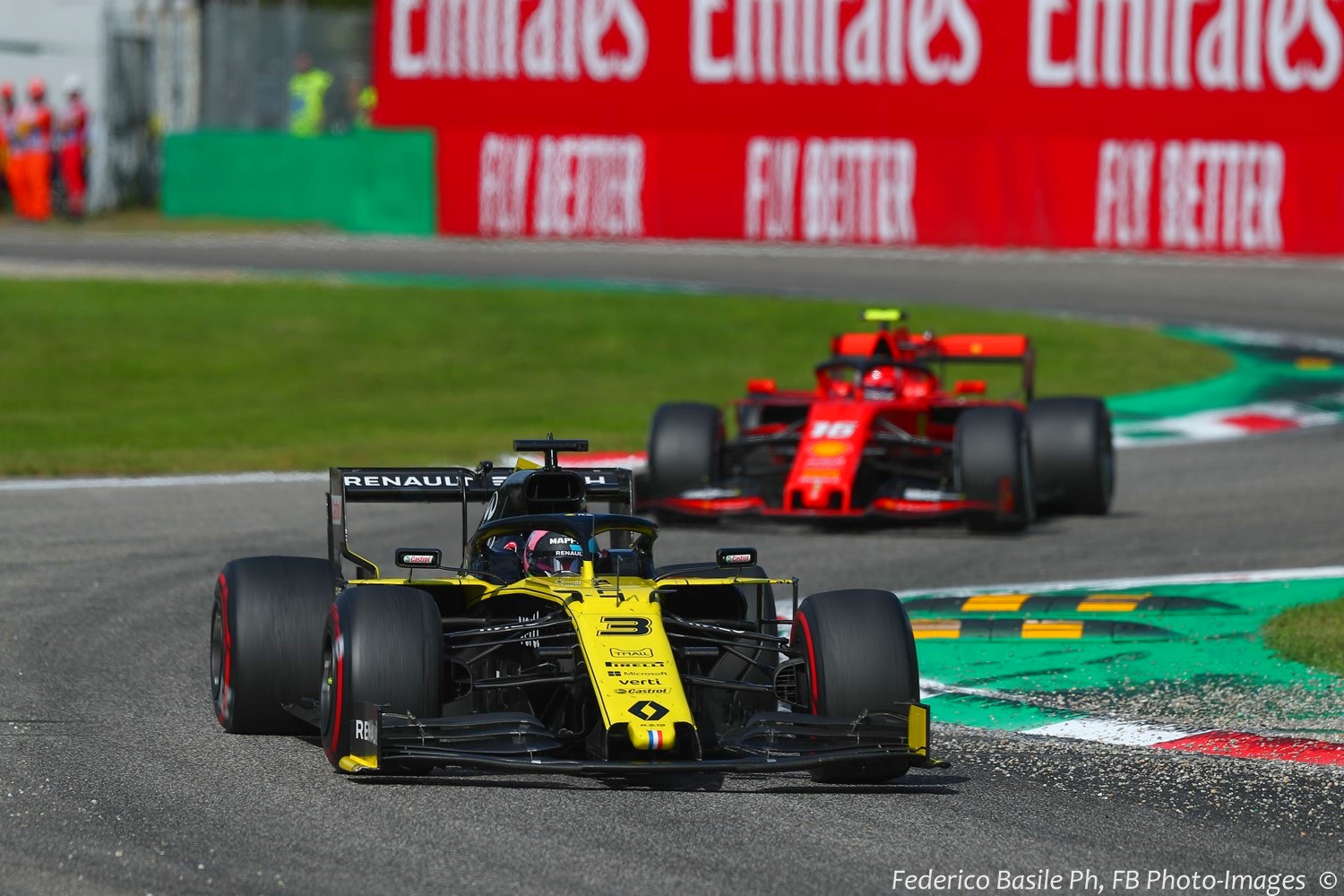 What value does Renault get from F1 if its brand is tarnished week in and week out by losing?
10/25/19 With Renault having lost all it's F1 engine revenue with the loss of McLaren, their last customer team, and with the team's performance mediocre at best, Renault's Board has begun to question whether it's worth it for the French company to be in F1 after 2020.
Renault's interim CEO Clotilde Delbos said Renault will evaluate its future in Formula 1 as part of a "deep" review into the wider company's strategy moving forward.
Expanding on plans for the company in a conference call to discuss Renault's Q3 results, Delbos said that while F1 and the Alpine brand were not specifically being targeted for review, they would be considered as part of the wider plans to restructure.
"I'm not specifically targeting those two activities," he told Bloomberg. "But clearly the review of the 'Drive the Future' plan means we put [it] on the table," Delbos said.
"It's like a normal process. It's not a minor review. We're launching a deep review of the 'Drive the Future' plan in order to take into account the new context of the market, the change in usage, mobility etc, and the current situation of the group.
"Everything can be on the table at some point. This is a deep review of our strategy and plan."
Renault F1 chief Cyril Abiteboul said last month that the loss of McLaren would have no impact on the brand's future in the sport.
"We will remain in Formula 1 providing it continues to make sense for Renault as a business, from a marketing strategy perspective and also based on the evolution of the sport," Abiteboul said.
"There is the important milestone for 2021 at the end of October, so no we will continue to monitor that evolution and right now all the indications are pointing in the right direction because it's all pointing towards an improvement of the business case and value proposition for our team.
"If we are here today we have no particular reason not to be here tomorrow, provided we stick to the principles that have been set out."