IndyCar could be racing with Supercars in Sydney as soon as 2021 (2nd Update)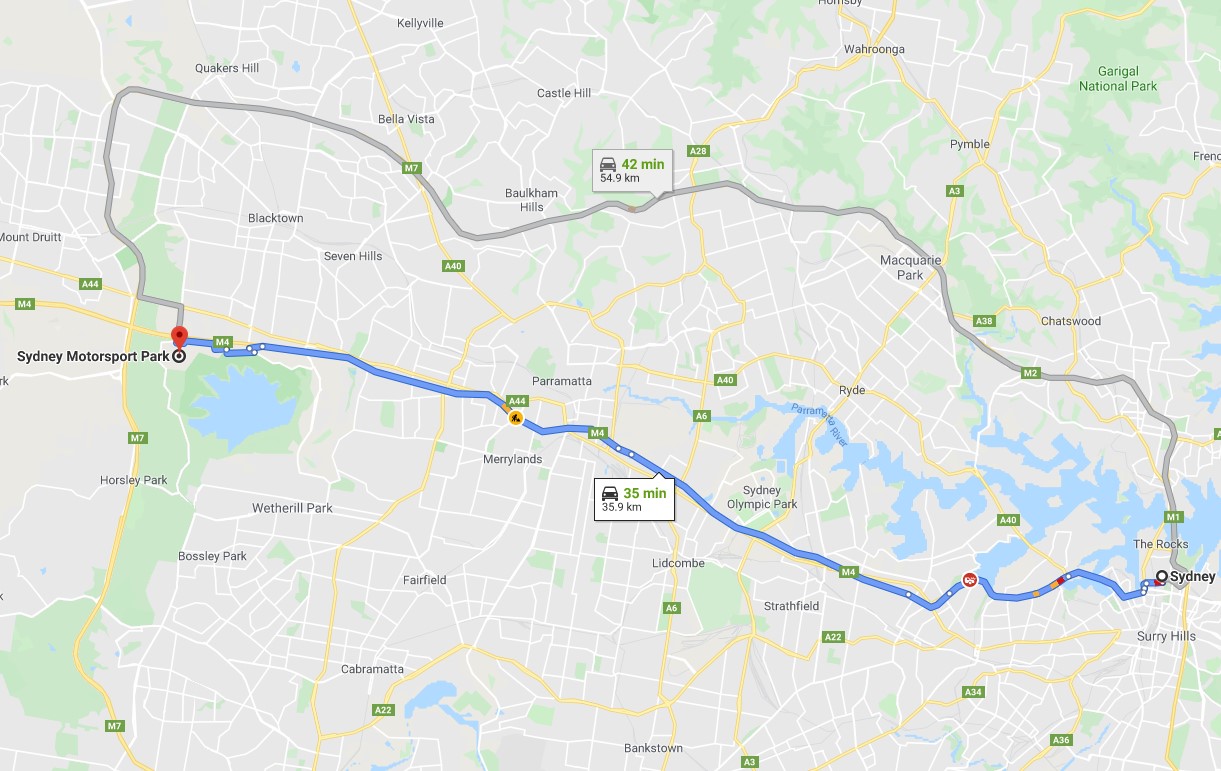 Route to track from downtown Sydney
UPDATE Old news for AR1.com readers, but IndyCar President Jay Frye said that officials have "held 'exploratory' discussions about staging a race in Sydney," according to van Leeuwen & Malsher of AUTOSPORT.
IndyCar has "made no secret of its ongoing desire to return to Australia," with talks of a "revived Gold Coast Indy event stretching back several years."
The Queensland government has "shown genuine interest in bringing the series back" to Surfers Paradise for the first time since '08, but a "resolution on a date has been a stumbling block." IndyCar has "made it clear it wants to race in Australia in February."
IndyCar execs have "begun assessing the potential for a race at Sydney Motorsport Park, preferably on a double bill with Supercars." Frye confirmed that a Sydney race is "on the radar, but stressed that an Australian media report detailing 'serious discussions' with local officials is wide of the mark."
Supercars has "already made it clear that it would prefer to work with IndyCar on an Aussie event rather than there be a standalone Indy race." Supercars CEO Sean Seamer confirmed that "nothing will happen" until '21 "at the earliest" AUTOSPORT.com
10/31/19 We failed to mention that there is cross-pollination between IndyCar and Supercars as two team owners from IndyCar – Roger Penske and Michael Andretti – have investments in Supercars.
The Sydney Motorsports Park races have struggled to draw big crowds. Perhaps IndyCar can help to fill the seats. The track currently has very few grandstand seats.
The track is 30-minutes west of Sydney and getting there for the residents of Sydney is usually by car.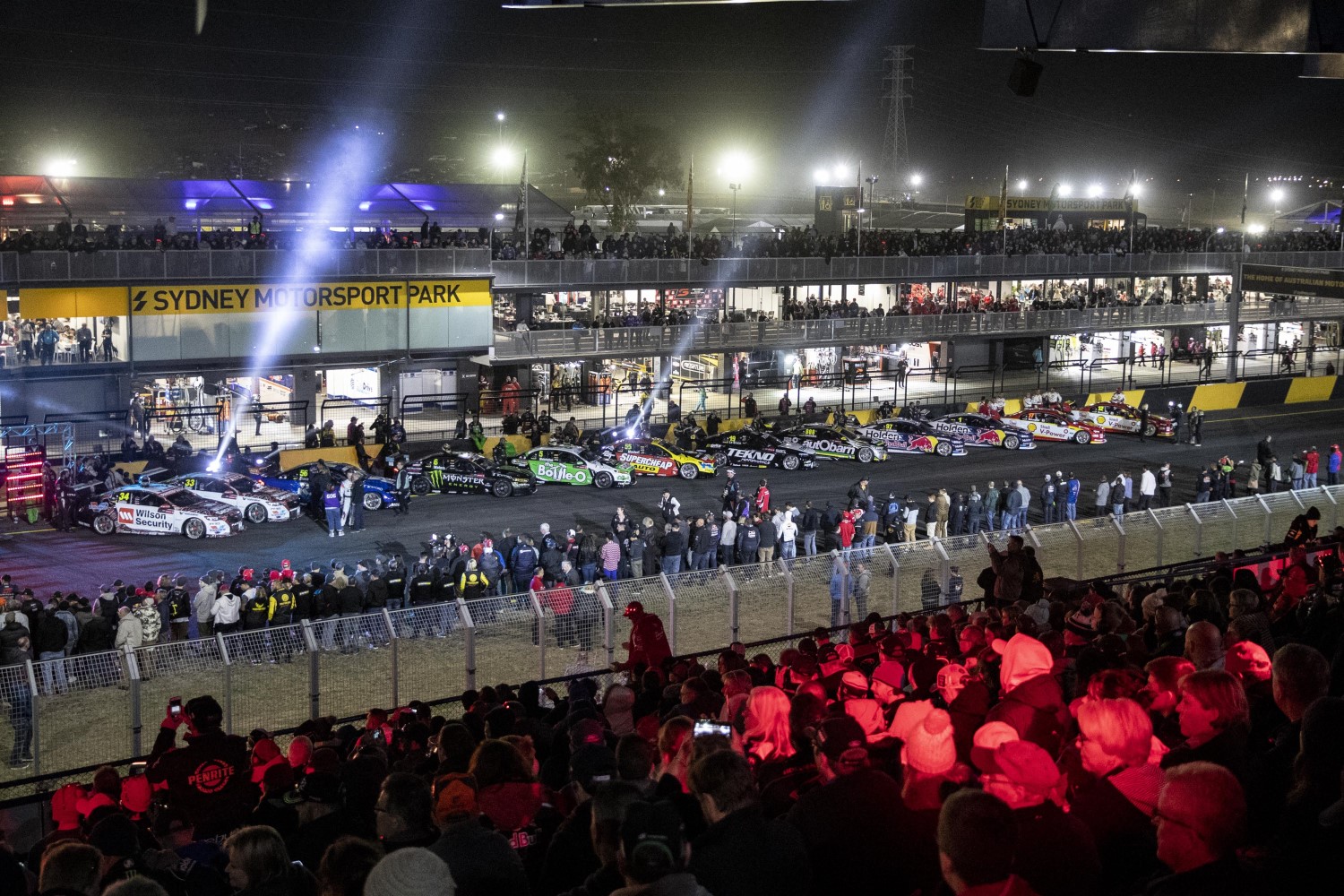 Supercar scene – Sydney
10/30/19 AUTO ACTION has uncovered a top-secret plan that is supported by the NSW government and Supercars for a late February, early March 2021 date.
Serious talks are well underway to bring the IndyCar Series to Sydney, replacing the bid for a return to Surfers Paradise and IndyCar officials have been in talks with the NSW government as well as Supercars CEO Sean Seamer. Both are keen to make it happen, but not before 2021.
Exclusive details are in the latest issue of AA, which goes on sale tomorrow (Thursday).
Or you can purchase the digital version and read all about now, when and where the IndyCars could be racing in Sydney right now.
The world scoop story explains why the preferred option is for an IndyCar/Supercars double-header.
The NSW government is supporting the bid and has been in direct discussions with senior IndyCar Series executives.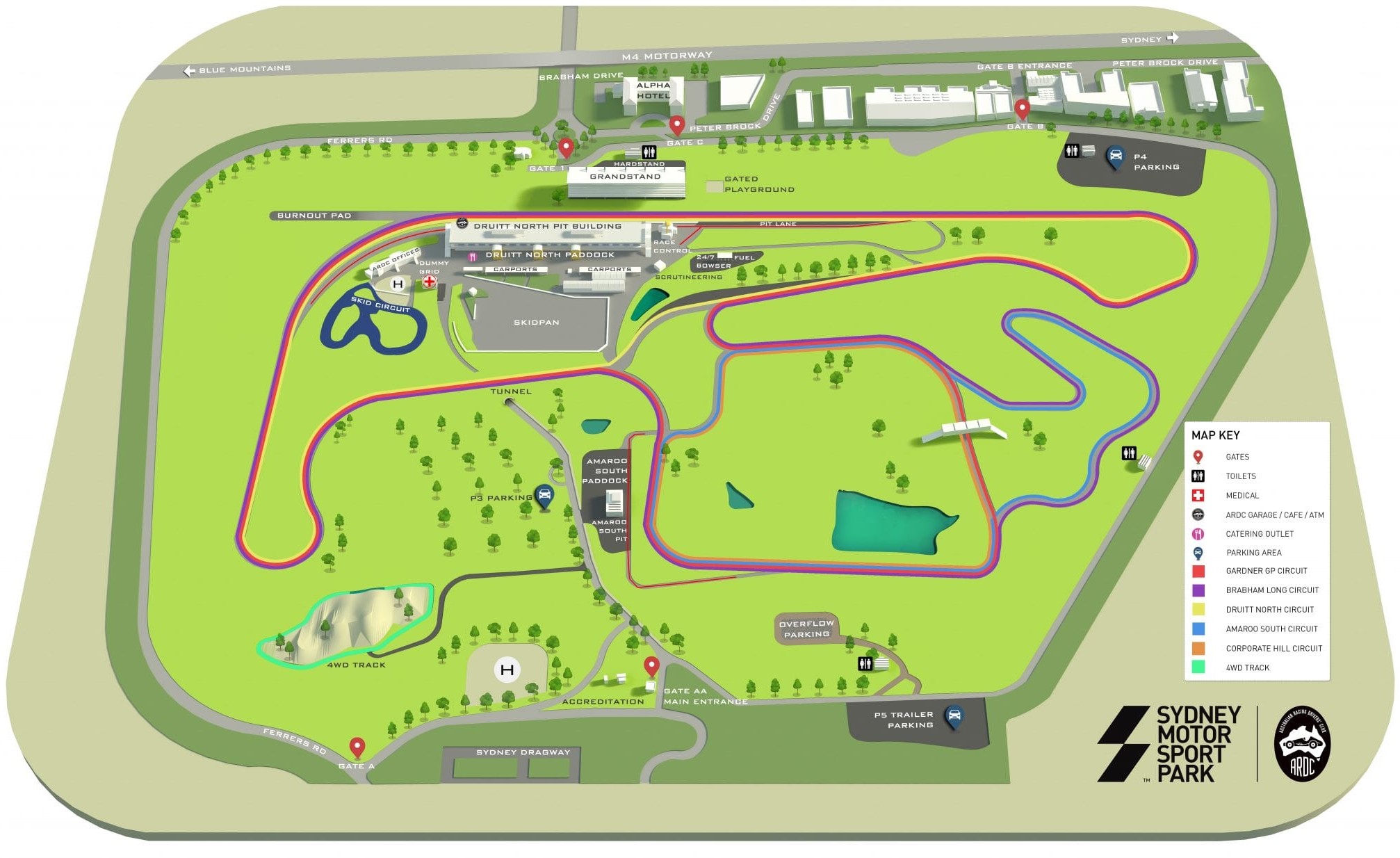 Sydney Motorsports Park
The top-line American open-wheel series last raced in Australia at Surfers Paradise at what is now the Gold Coast 600 in 2008.
Before the reunification of Indycar racing, CART/Champcar headlined the Surfers street race fest from 1991-2007.
There has been active interest from IndyCar for a return to Australia, initially with Queensland government backing for a revival of the Surfers race to share top billing with the Supercars.
AA understands that initiative has fallen over, with Sydney emerging as a more viable alternative.